Out of the Box by Cadence Architects
22

Jan

'14

11:00 am

by

Crew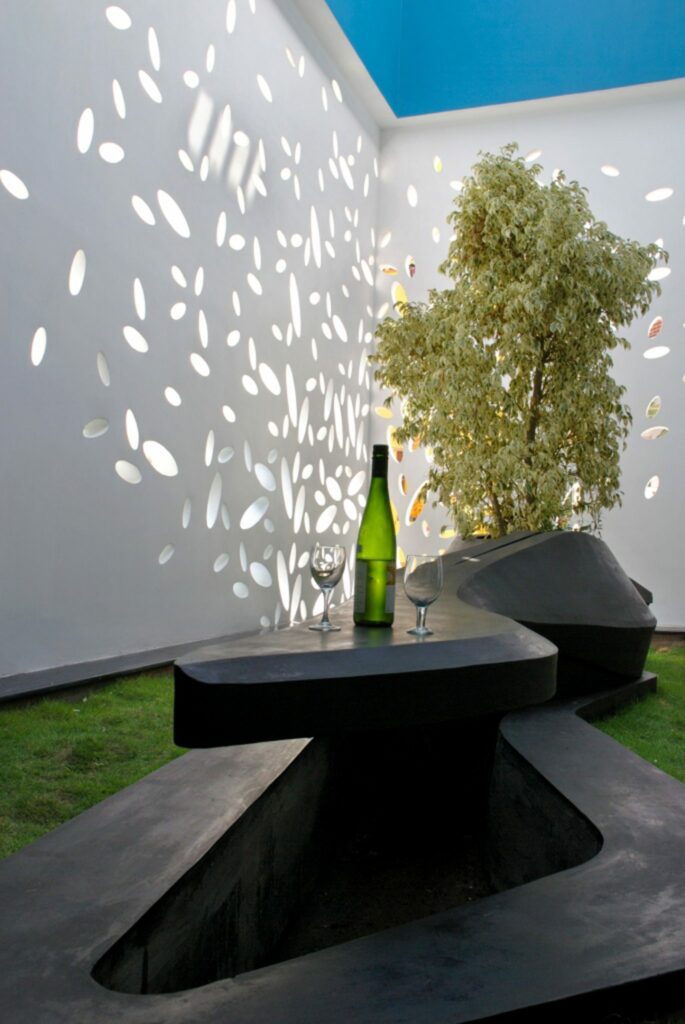 Another project by Cadence Architects that caught our eye. Out of the Box, The 1200sqft corner site in Bangalore, India, was the classic Indian urban scenario. The site was abutted by houses on two sides and flanked by low income housing on the other two sides. The team was faced with the question, "What would be the relationship of the inside (home) to the outside?" The stand taken thereby was to incorporate the 'outside' 'inside' while the building shuns the surroundings.
A classic diagram of this would be the traditional courtyard house. Taking this classic diagram the court was moved to the corner to create new spatial and formal effects. By moving the court to the fourth quadrant of the square the boundaries of each program flanking the court was magnified. Making the living room, bedrooms and dining areas seem larger. The court is further articulated by placing a sculptural element that would serve as an informal dining area as well as a tub for housing a tree. The jali wall cast in-situ completes the fourth corner to accentuate the experience of the court. This idea of the elevation was to have a customized jali wall with a pattern of openings which fades away to form the platonic cube.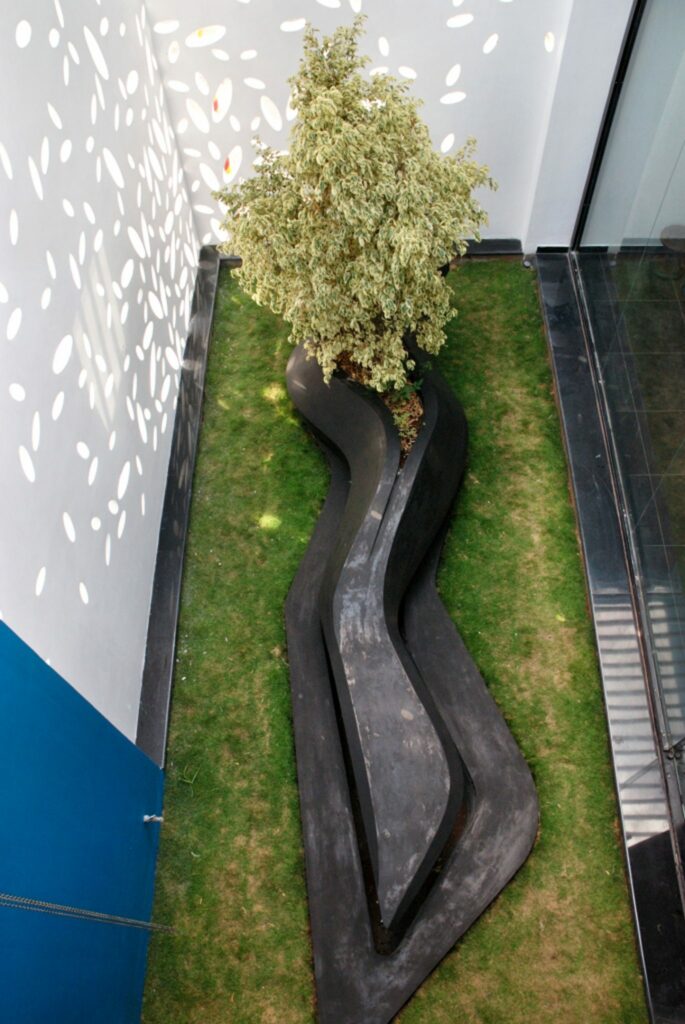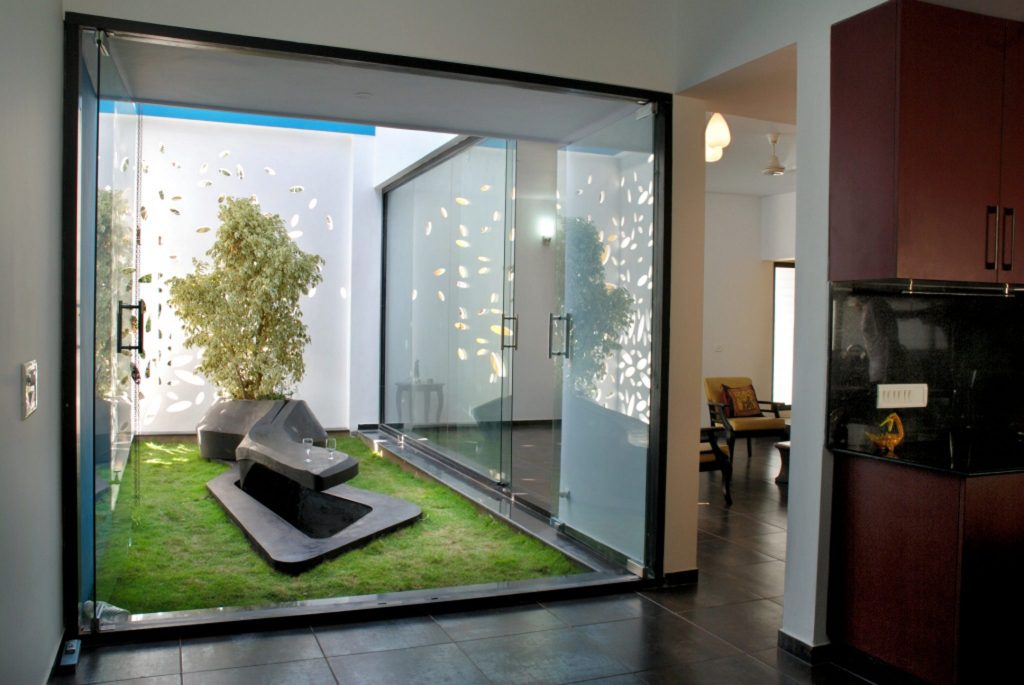 The garden sculpture made in brick and cement. Finished with black oxide. It gives a distressed unfinished look. The same black outside has been carried through inside the house on the staircase. Above this courtyard the rafters are painted white with blue on the sides. Playing with sky colors. The light streaming through in various patterns against the black makes for a beautiful vision. The garden serves as the perfect area for that breath of fresh air.
How did Candence Architects puncture the wall? A fiber glass mould of size 2'x2' was made to cast the concrete tiles; the thickness of this tile being 100mm. The mould had a set of 4 oval openings, these openings were then filled up according to the pattern to achieve the desired variation. The tiles were stacked up like a conventional brick wall to construct the wall. These tiles were reinforced with metal flats to ensure stability. This nature was thought for the elevation in context to a tight urban site.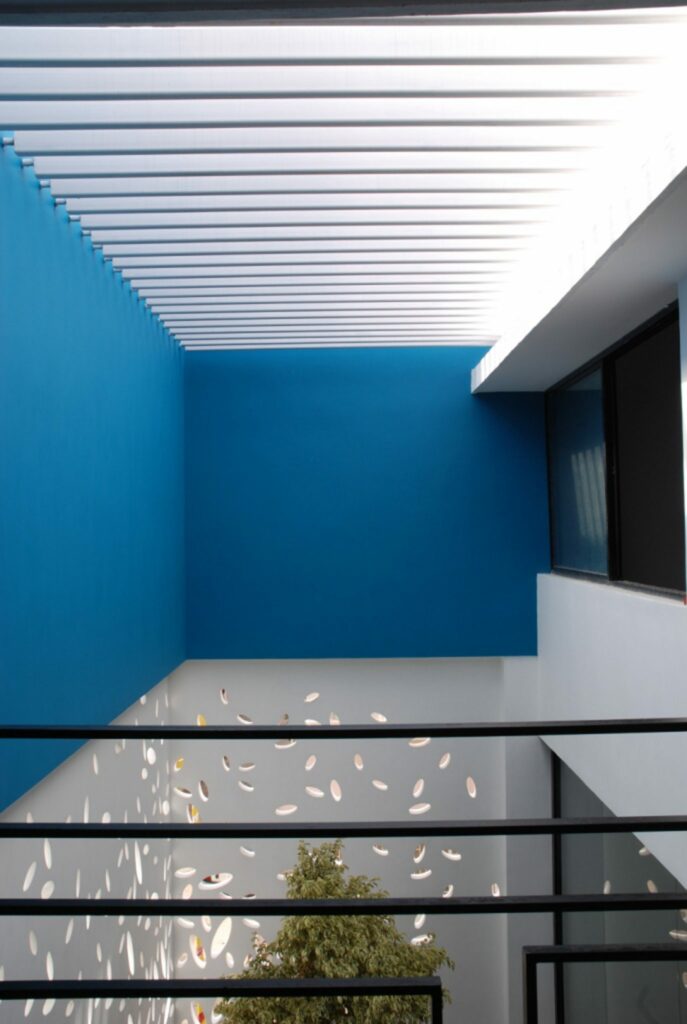 Photographs courtesy Cadence Architects