3 Children's Rooms That Are A Stylish Paradise Of Love And Joy
10

Aug

'22

2:35 pm

by

Sneha Shah
Designing a children's bedroom becomes a canvas for one to go all wild and whimsical! Think of vibrant and cheerful wallpapers, abstract interpretations or graffiti of their favourite fictional character and interactive décor elements that every inch of this la la land brims with. One remembers to stay away from the cliches and think outside the box when putting together a singular theme or curating the child's preferred theme. We've put together three of our favourite children's rooms that look straight out of an illustrated book; with customised furniture, handmade accents and mood lighting which will serve as inspirations for your little ones –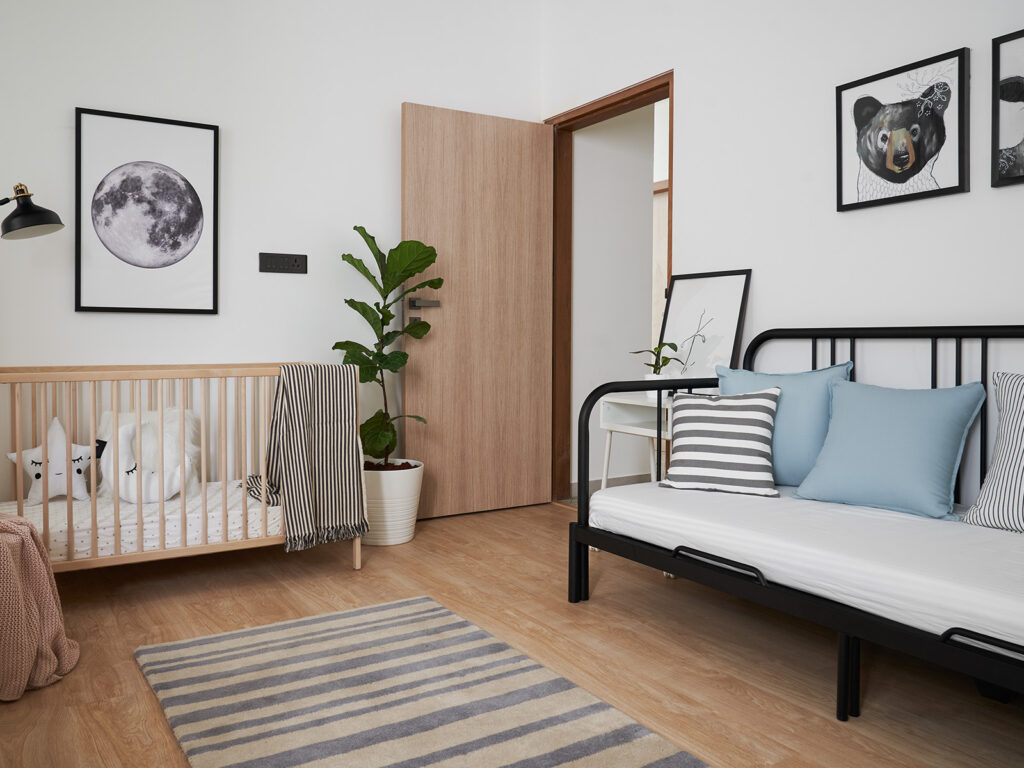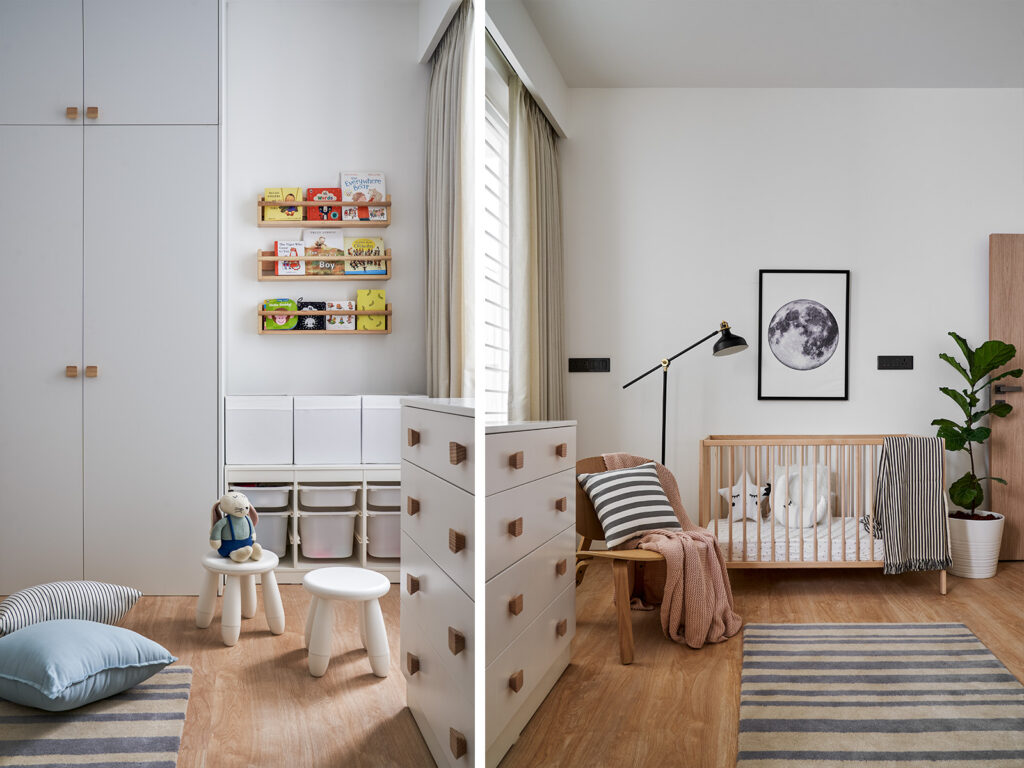 House of Lines, Bangalore
Designed by Ramitha Anand of The Design Collaborative, this kids' room is gender-neutral, minimalistic and functional that would accommodate the needs of a growing child. The material palette consists of soft neutral tones that are warm and inviting. The wooden crib along with a comfortable lounge chair is the focus of the room, sourced from IKEA. Paired with an industrial floor lamp, it is the perfect spot for a bedtime story with all the furniture pieces and handles having rounded edges to ensure the child's safety. The soft furnishing in the room is understated with a mix of pastel shades and black & white patterns to add contrast. The artwork from Art'evenue, provokes the child's imagination and completes the room. The wooden flooring has been sourced from Swiss Krono while the rug is from Rugstory.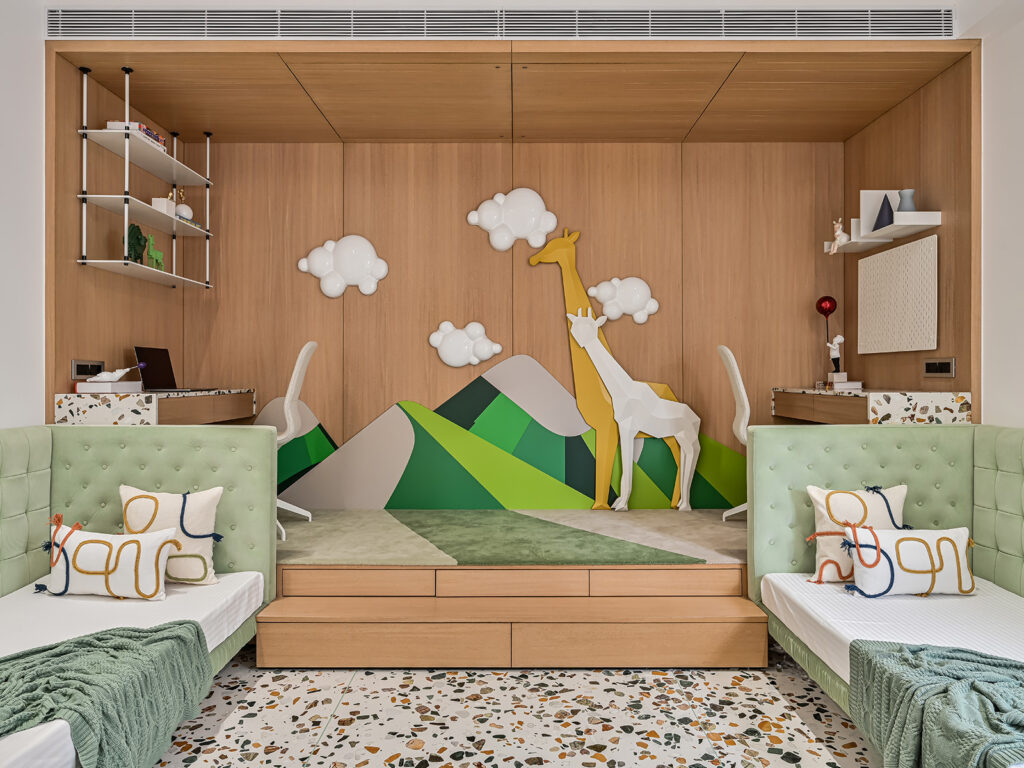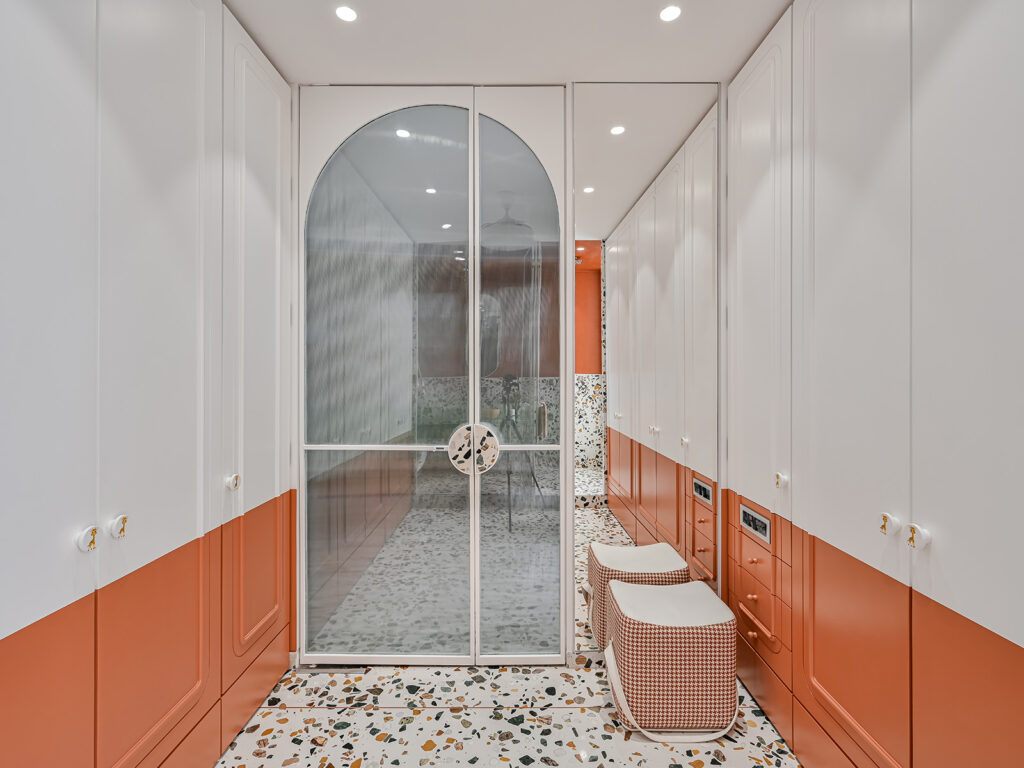 Sandhiya Project, Surat
The heart of this home, literally and metaphorically, is the kids' bedroom. Designed by Vani Bhutani of Vani Bhutani Designs, it is separated by two volumes. The kids' room was designed as an artistic haven for the sibling pair. The veneer-composed study area, fronted by the open middle space provides larger room for circulation and play. The elegant furniture is sourced from Natuzzi and Bonaldo. The terrazzo flooring is continued in the dressing and toilet, intersected by a glass partition.
Bungalow in South City, Gurgaon
Bright, stimulating, and full of exciting design elements, this room for a one-year-old boy has been created keeping the child's needs as he grows. An arched reading nook into which he can scramble up, a bed with enough soft cushioning all around, and lots of tactile and textural materials for him to explore. It's a magical world designed by Meenu Agarwal of MADS Creations.