3 Indian Women Who Are Leading The Way In Urban Farming
18

Dec

'17

1:22 pm

by

Crew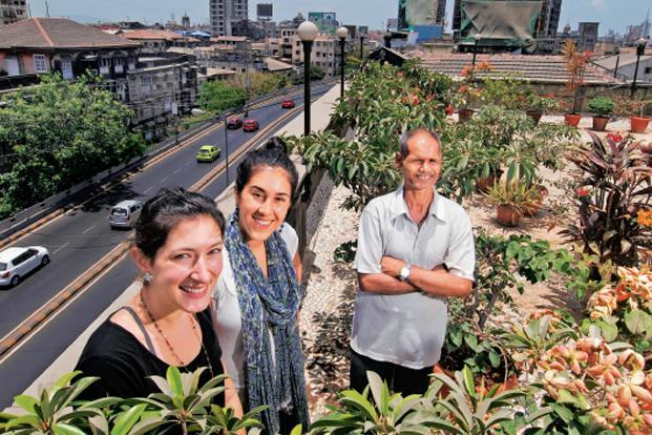 With a population of over a billion and growing every day, it's not surprising that India is quickly running out of space. Every available surface is being used for housing and office complexes that will sustain own overburdened metros and in the process we've lost every patch of greenery we once cherished. Living in a concrete jungle is trying at the best of times, window boxes and desk plants can only do so much and sometimes you find yourself craving some down time in a verdant garden. But the question is how can you bring that dream of and organic existence to life in a city setting? The answer, urban farming. This movement was slow to start but in the last few years has been setting the country on fire with its creative, adaptable approach to horticulture. The aim is to utilise every space to its full potential, filling unseen corners with greenery and life. As if this wasn't amazing enough, it turns out this is a field where women are taking the lead. To learn more about this up-and-coming sector, here are three women who are dominating the world of urban farming.
Adrienne Thadani – The Champion Of Farming In The Unlikeliest Places
Growing up in Washington D.C, Adrienne became accustomed to eating fresh, organic produce and when she moved to Mumbai in 2012 she was struck by how difficult it was to keep up those healthy eating habits. This was what led to the germination of a new business, one that took Mumbai's limited spaces and transformed them into oases. Fresh & Local was her first venture, set up with a group of friends, they aimed to turn even the smallest space into productive vegetable plots. One of their biggest projects was the Flyover Farm in Mohammed Ali Road which transformed a 5,000 square foot unused roof into a community plot which supplies vegetables to the surrounding area.
Insider Tips: She believes that even amid the pollution of the city there are ways to ensure your produce stays fresh and toxin-free. By using screens and choosing hardy crops (preferably with peels) you can make the most of your own urban garden.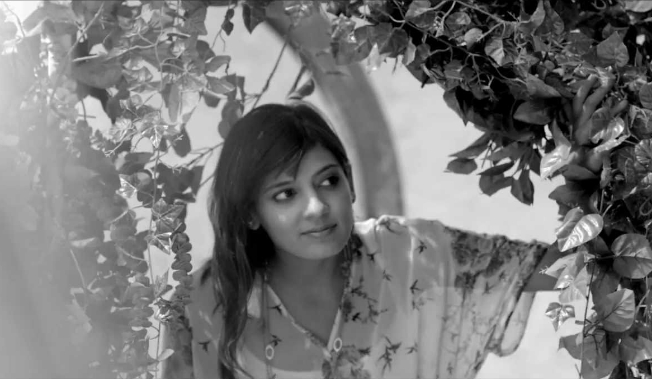 Simrit Mahli – India's First And Favourite Permaculture Designer
From a young age, Simrit shared a special relationship with plants. As an adult, it spurred her to give up her job in pharmaceuticals and become India's first Permaculture designer, creating beautiful sustainable gardens that could help people live out their eco-friendly dreams no matter how much space they had to spare. In August 2011 she created S.E.E.D (Sustainable. Ecological. Exterior. Design) to promote a more natural approach to farming in the country. Today she's inspired by guerrilla gardening and takes extra care to make her projects aesthetically perfect as well as ecologically sound. She's a big fan of upcycling and uses scrap metal, old gramophones and even boomboxes as planters to match her signature style.
Insider Tips: If you have issues with pests, insects or weeds it's easy to resort to pesticides but it can just as easily be solved by potting the right combinations of plants together. For example, mint will easily deter insects from beetroots if they're planted close together.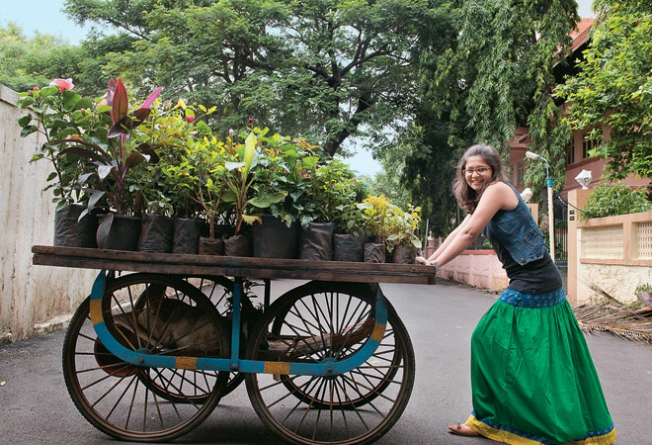 Priyanka Amar Shah – The Businesswoman With A Green Thumb
Priyanka is a nature and animal lover at heart – a trait that runs in the family – and while she grew up in Mumbai, she was always surrounded by plants. Today her company iKheti is one of the best known companies catering to the needs of urban gardeners, but it all began as a proposal for Priyanka's MBA Concept Show. The idea was so cohesive that after college she developed it into a full-blown business. She's dedicated to a no-chemical approach to farming and ensures that each of her clients is provided with an experience customised to suit their space and capabilities. She's helped over 4,000 people create their own urban gardens and now she's looking at targeting larger numbers through community farming, vertical gardening & hydroponics.
Insider Tips: If you're new to gardening, or haven't got a lot of time to spare, start with growing herbs. Mint, Basil, Oregano and Celery are all low maintenance and great starter crops before you try your hand at creating your own vegetable garden.
Photographs via Mint, Business Today & Women for Society