5 Kitchen Secrets straight from Designers! – Sponsored by Capricoast
16

Jul

'16

10:50 am

by

Crew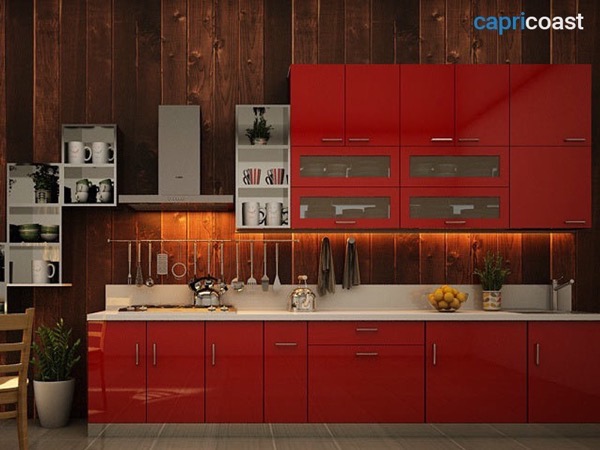 The kitchen is 'the heart of the house'. The space where you and your family gather to cook, to eat, to hang out, and, sometimes, just to catch up over a quick snack or a cup of coffee. Today kitchens are more welcoming, and fun, they have more sophisticated colours and innovative components. So say bye bye to the old dreary mom dominated kitchen.
How do you go about creating these fabulous kitchens? Here's how – one of the most important steps in any kitchen project is starting with a great design. It's not just about looks, but also more about function and adding value to your life. Just as any other room in the house, a kitchen has to be well thought out, carefully configured and designed to accommodate multiple functions.
Here are a few secrets we usually keep at the back of our mind when designing –
1) Plan ahead:
If you like to cook and enjoy making meals for family and friends, there is nothing more frustrating than a kitchen that doesn't function well.
So when designing a kitchen put function first. Whether it's a galley or 'U' or 'L' shaped space, plan for the sink, fridge and cook top to form a triangle with minimum distance between each, for easy movement. Plenty of counter space for prepping, especially next to appliances can make your cooking routine go more smoothly.
2) Lighting Fixes:
Unlike in other rooms of the house, overhead lighting is insufficient in kitchens. In the kitchen, you don't want the light behind you, casting a shadow on the workspace. You need it positioned to fall in front of you. In this case under-cabinet lighting is a must because they shine directly on countertops. You can also add chandeliers and pendant lamps along with the traditionally used ceiling lights to add that extra drama. And of course natural lighting is always welcomed.
3) Make sure you have those Extra Plug Points:
Be sure there are appropriate power sources throughout the kitchen for relocated or new appliances. It is also advisable to measure the appliances to ensure that they fit comfortably into allocated spaces.
4) Cabinets:
There is a vast range of options available for finishing your cabinets but wisen up to choosing not only aesthetically but also functionally. Glass shutters may look nice, how ever; clear shutters mean you can never leave a mess inside. Also in kitchen where the usage is so high, glass may not be a durable option.
You can also experiment with the placement of these cabinets. The under counter cabinets needs to be fitted however, the upper cabinets may float singly or be placed on the counter tops like a hutch. Another alternative is to replace some of these cabinets with shelves as per your requirements.
5) Finishing Touches:
Once you determine the main elements of the kitchen, it's time to think of the finishing touches. These include window styles and treatments, wall treatments, seating and decorative accents. You can align all your touch ups in harmony with your design to give it a complete look. The new trend is to cover up the sinks. Lids are available for your sinks that can match your countertop finish. This can be a great way to hide that mess with just a slide of the hand.
Another interesting kitchen secret from Capricoast is their new size customization tool. With this, designing gets even more convenient not just for designers but also the end user. Choose your favourite design from their ready templates. Once selected, you can change the size of the kitchen to fit your room size. You can do this with the help of the slider to adjust the dimensions in the provided template to the dimensions of your actual kitchen. Which are then used to generate estimates from multiple vendors.
That means with your measurements and specifications, the costing is customized to your space perfectly, just like that!
Go check it out on www.capricoast.com!