8 Expert Tips From India's Foremost Decorators To Up Your Diwali Game This Year
29

Oct

'21

7:42 pm

by

Kriti Saraswat-Satpathy
We asked India's foremost decorators to share their top tips on styling one's home for Diwali
The festival of lights is upon us and out come the diyas, candles, centerpieces and more. While Diwali is a time to add that festive cheer in your home's decor, opting for the same, traditional setup of marigold torans and earthen diyas can be a tad boring. This year, spread the light and love with these simple yet genius tips that will make your decor look like a Pinterest board. To help us give a contemporary spin to our traditional Diwali decor, we asked two of India's top decorators who've styled several celebrity events and film sets, to share a few tricks from their mood boards.
1. Pick an Unusual Colour Scheme
Ditch the traditional colour combination of red, yellow, and green, in favour of unusual, fresh tones. Purva Agrawal, an interior stylist, decorator and founder of Attirail, suggests opting for combinations like dusty pink with teal or lavender, or yellows and pinks with touches of gold to add the festive vibe.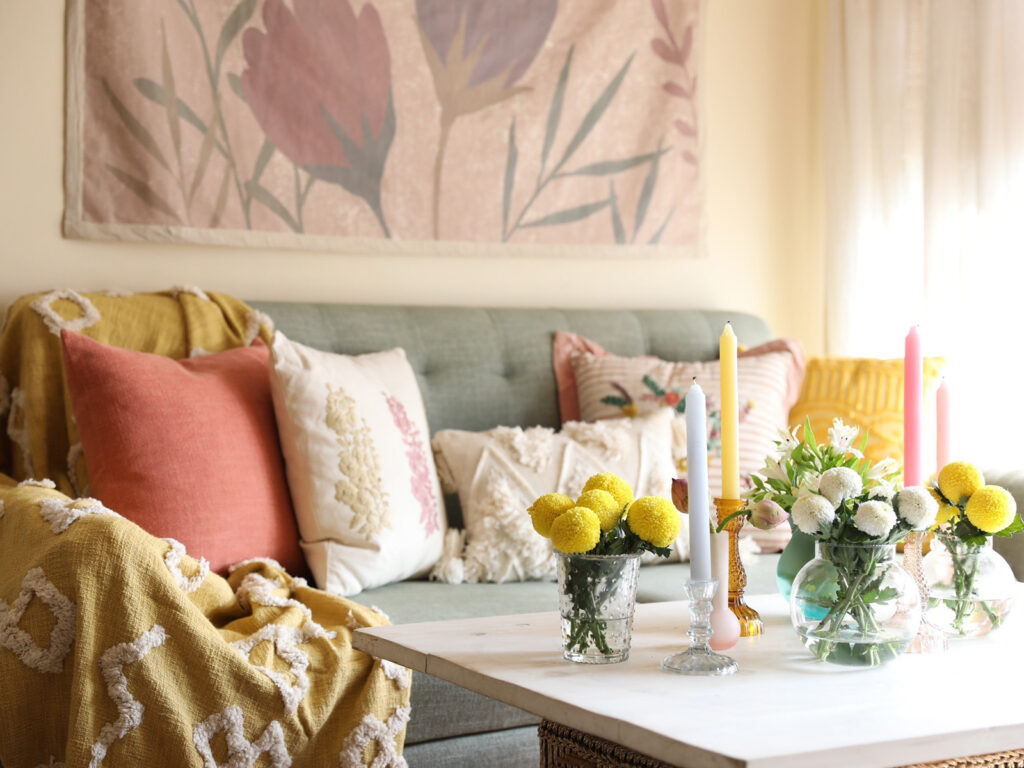 2. Reuse and Upcycle Things
Why throw away old boxes and bottles when you can reuse them in your decor? For Taral Jadhav, interior designer, event decorator and founder of Do It Up, "DIY decor items are not only engaging activities but also add a personalised touch to your home. Place tealight candles into old glass jars and bottles and use a jute rope to hang them at different elevations for a more organic setting. Alternatively, if you'd like to explore your artistic side and engage your family in a fun activity to do together, you can curate your own lanterns at home by hand-painting paper lanterns."
3. Something Old, Something New
A bit of old and new can create a nice balance in the decor while elevating a look with a hint of nostalgia. "Mix traditional and chic items together. Add Indian flowers like mogra and marigold to boho baskets for your floor decoration, to create a bit of whimsy to your styling. Similarly, add non-traditional flowers to your urlis for that twist to your usual decor," suggests Agarwal.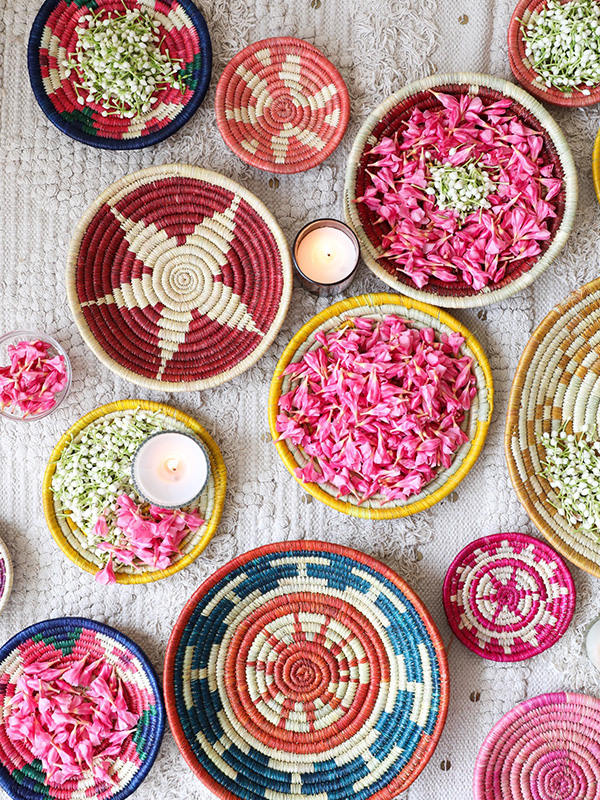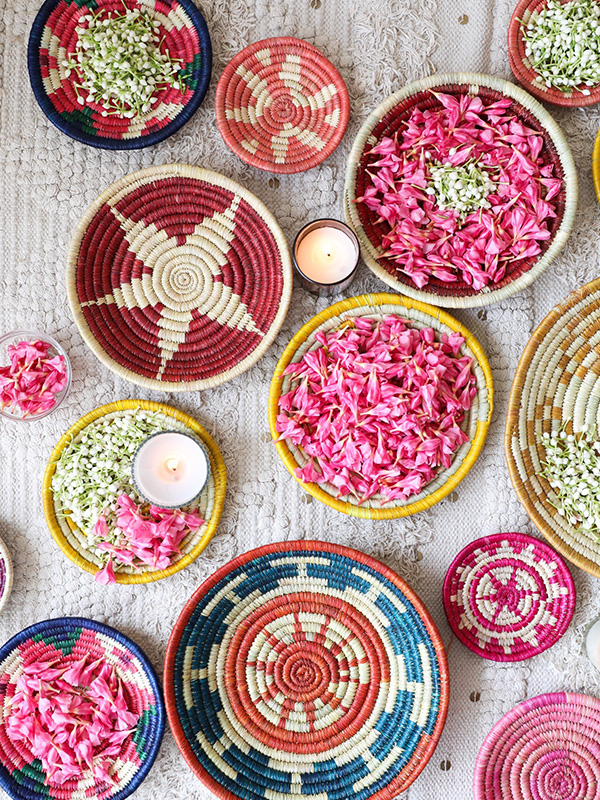 4. Create Cosy Corners
Photo-ready corners in different parts of your home can instantly liven up the decor of dead spaces. Hang some fairy lights, place a vase of flowers, and a few decor pieces like candles, potted plants and bowls with floating tea lights to complete the look.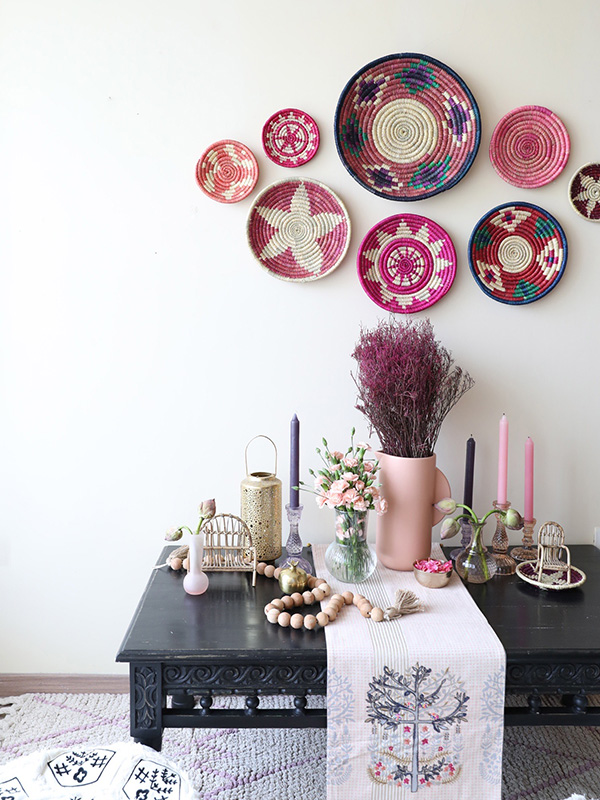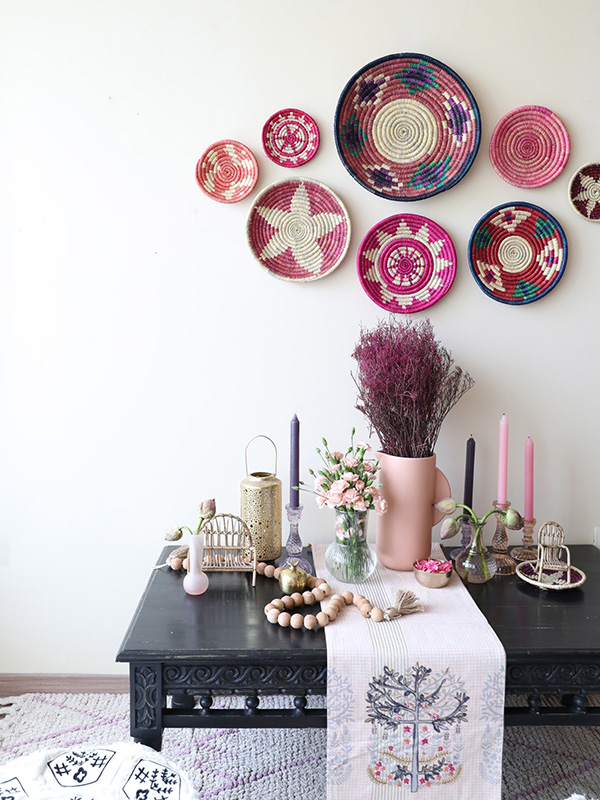 5. Have Adequate Seating
If you plan on hosting a Diwali get-together at home, it is important that you have enough seating for all. Since the festivities include eating, playing cards and more, Jadhav recommends creating a low-seating area with cushions around a long table to accommodate everyone at the same spot instead of different corners of the room. This intimate setup is ideal for groups to sit together and chat and eat.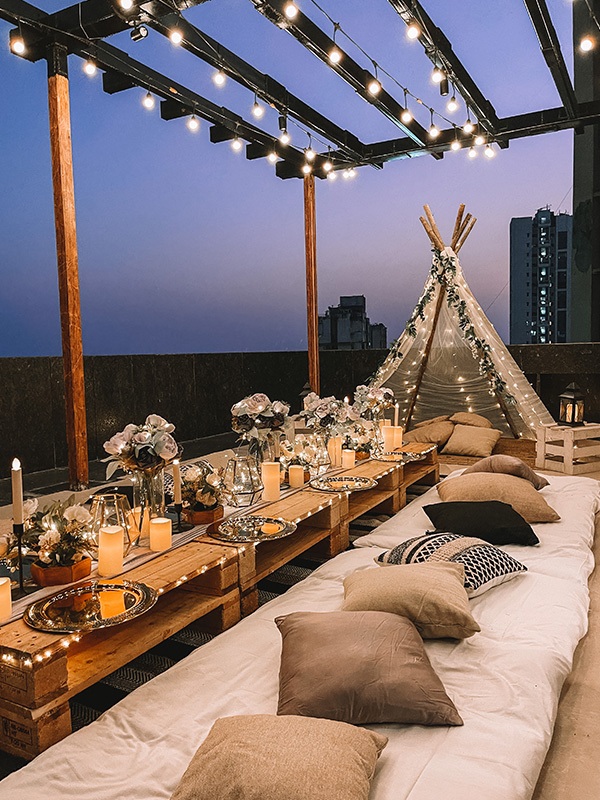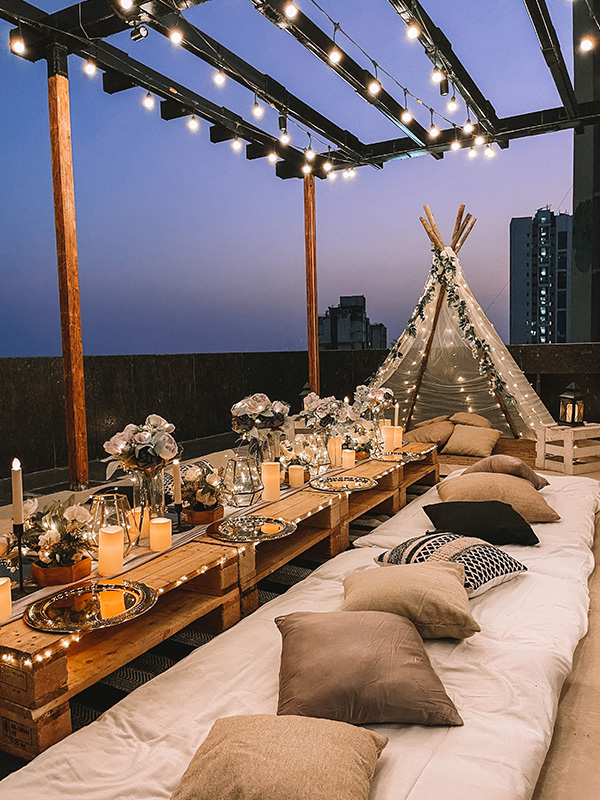 6. Have Day Decor
While lighting up your space is usually an evening look, add Diwali vibes to your home with a festive day decor. "Bright, warm and cheerful linens and cushions with lots of embroidery and textures add that festive vibe. Use tinted vases and candle stands so they add colour and charm even during the day." says Agarwal.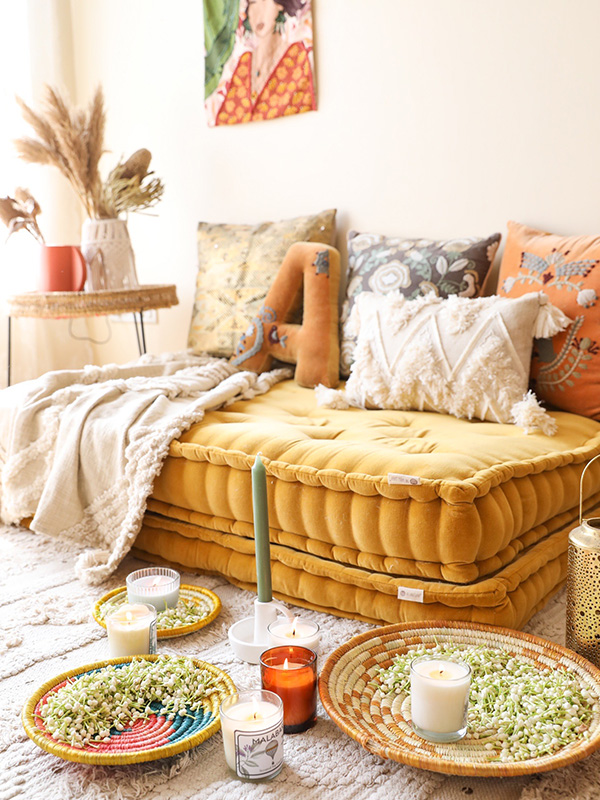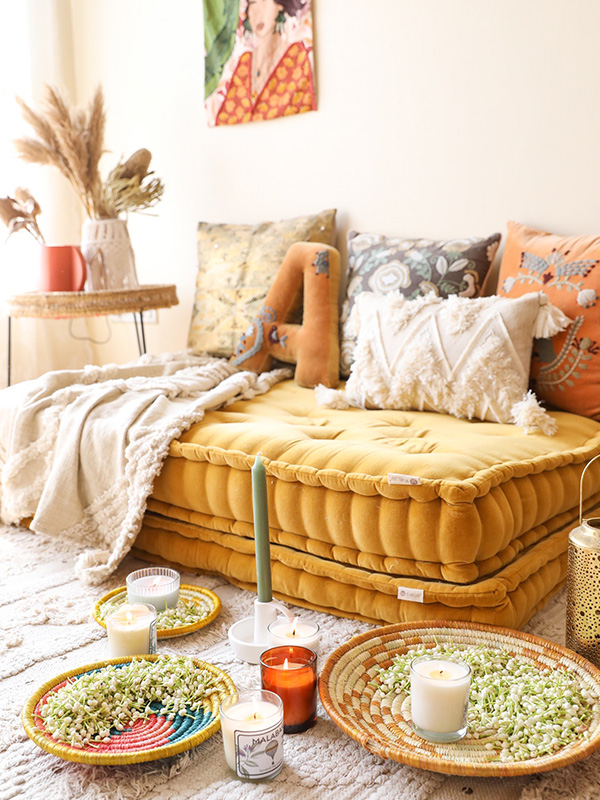 7. Go Crazy with Flowers
"Diwali decor is mainly about creating an ambience that not only lasts for a day but at least a week. Adding dried florals like pampas is a great way to change things up instead of usual traditional florals. An option that would surely last for weeks, these florals can be added to vases, or even used to create torans at the entrance or windows," says Jadhav. Agarwal suggests opting for a floral rangoli with different types of flowers, and hanging flowers from the ceiling in the form of simple chandeliers can up the decor. She rightly points out, "Adding flowers on all levels like your floor, surfaces and ceiling is bound to make your space look festive, eclectic and fun."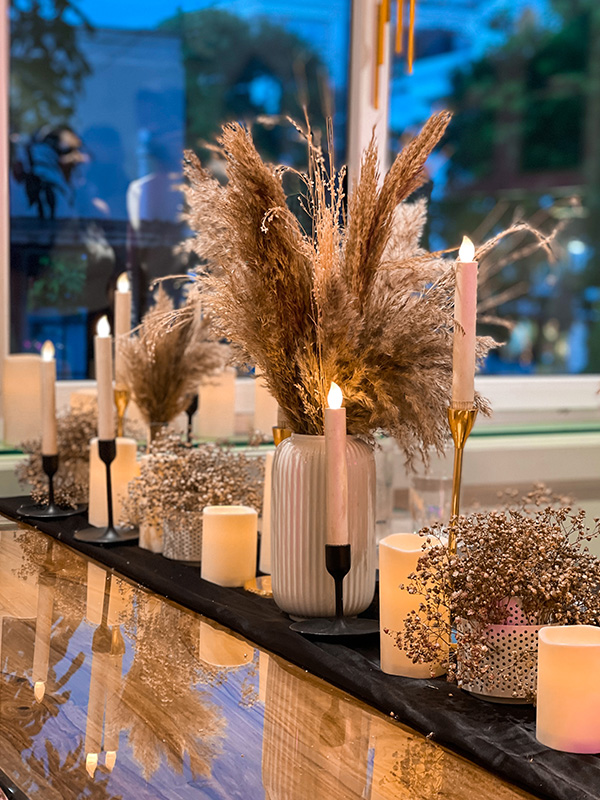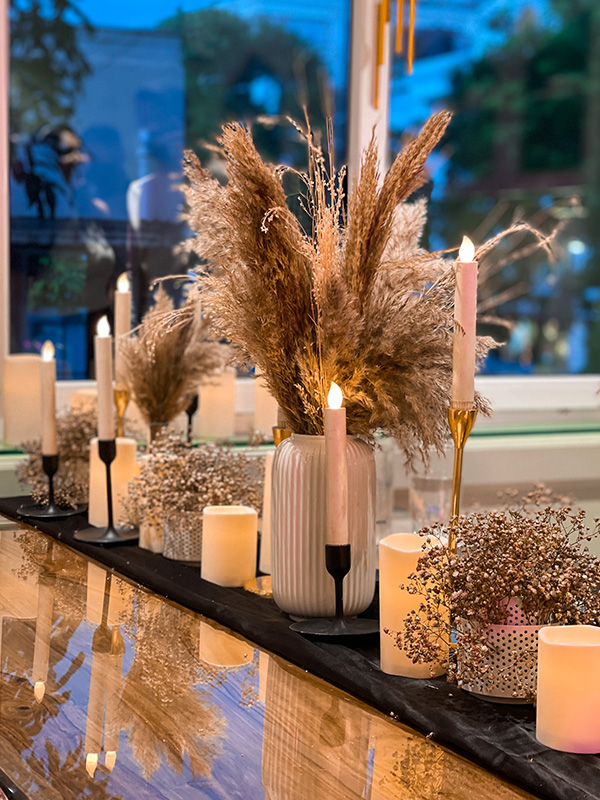 8. Light it Up
Is it even Diwali if you don't fill up your home with lights? To keep things contemporary and chic, use warm-toned fairy lights and place candles in colourful and decorative jars and stands. Intertwine the lights with flowers and other hanging lanterns to create a lit canopy for your balcony or terrace. Give those colour and frequency changing lights a miss, and opt for a warm glow instead.