House Of Ronin Is The New Japanese Experience In Milan
9

Jun

'22

12:56 pm

by

Sneha Shah
While Milan is known for its role as a fashion and design capital, the city also plucks up the courage to mix culinary traditions with gourmet experimental twists and sublime concoctions. From Michelin-star establishments to traditional trattorie, Milan offers diversity in extravagant influences. Nestled in the heart of the city's very own Chinatown, the House of Ronin opened just in time for Milan Design Week, and is already one of the hottest spots in town!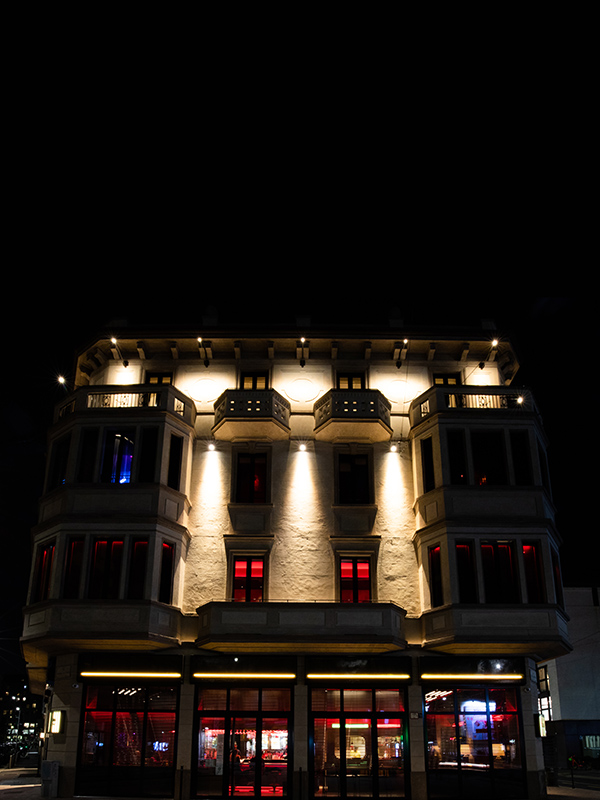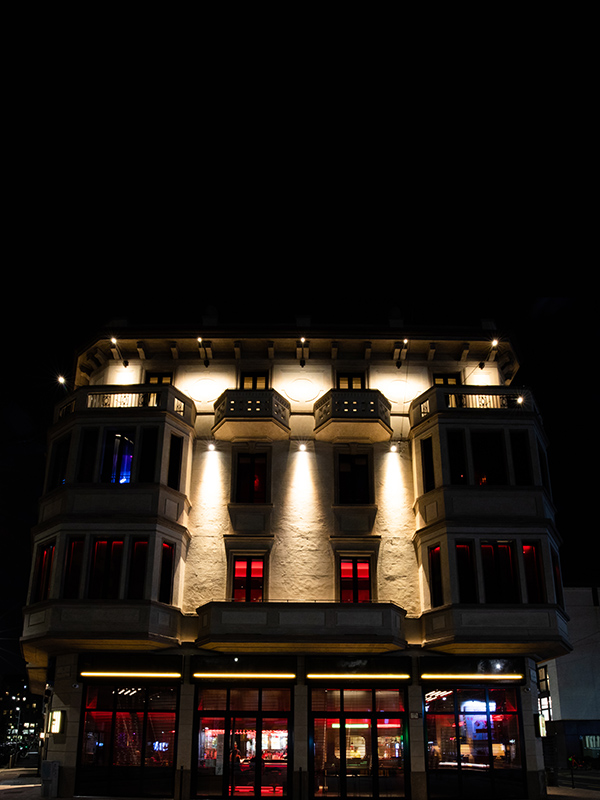 The House of Ronin has shaken up the city's nightlife scene with an alluring new concept that fuses three restaurants; a multi-functional nocturnal playground where Shanghai meets Tokyo by way of Milan. This residential neo-liberty building that was built in the late 1920s, is recalibrated to a retro-futuristic environment made of layers and levels designed in an ascending path over four floors. Led by Salva Tu Alma and redeveloped by design studio SC+, every single object and detail has been conceived to offer a unique experience in terms of taste and architecture.
On the ground floor, guests are welcomed by Izakaya of Piccolo Ronin, where you can eat street food dishes of Japanese gastronomic culture together with Japanese-inspired cocktails. There is a listening bar brimming with 1970s records curated by Ultimo Tango, a Milanese collective and record label with a passion for vinyl. Going up to the first floor there is Ronin's robatayaki restaurant with shabu-shabu, where chef Gigi Nastri communicates with his hands, fire and with raw materials in a flaming cooking show. The peculiarity of this restaurant, Robata, is the cooking table which allows you to eat directly while looking at the kitchen without any interference. On the second floor, spanning 200 square metres, are four private karaoke rooms each featuring a different extravagant style. This is a world that develops around Madame Cheng's small cocktail and sake bar, named in honour of an Asian pirate. On the same floor is the other side of Japanese ultra-traditionalism, a veritable boutique fine dining restaurant, the Omakase Sushiyaki.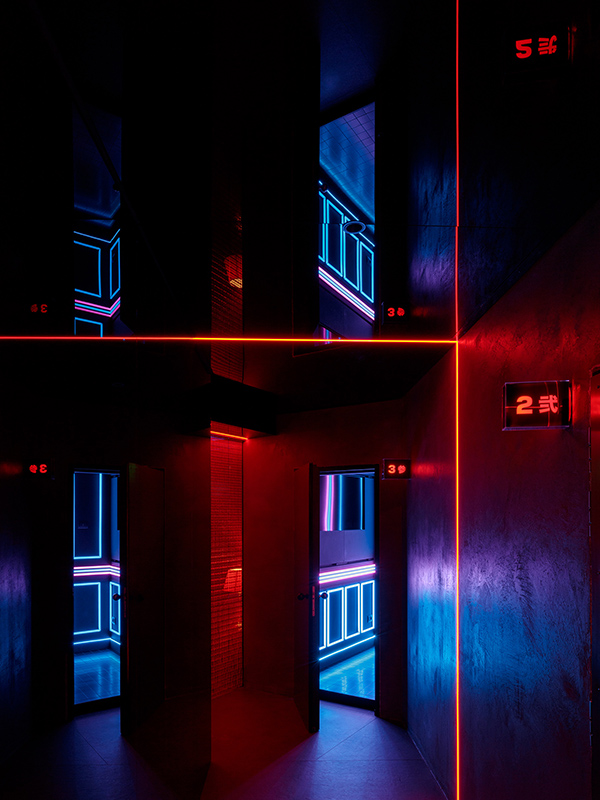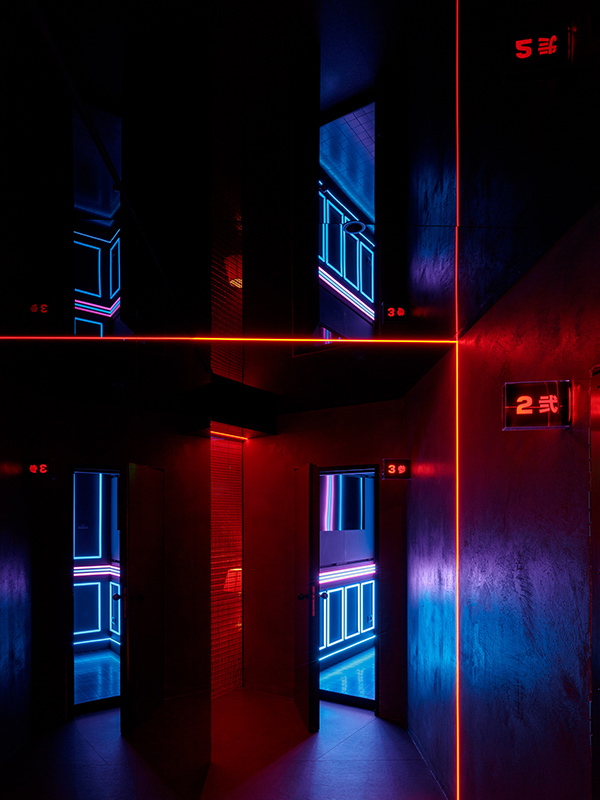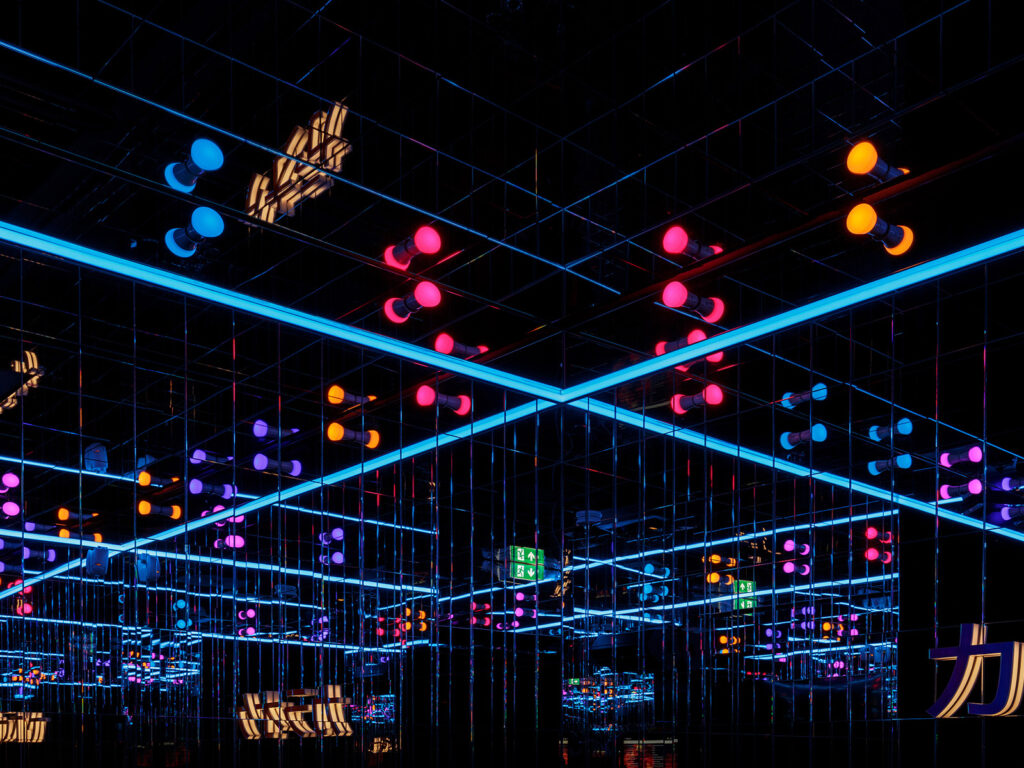 The top floor houses a private club Arcade, an exclusive lounge designed by Marsica Fossati. This large intimate setting is made up of oriental geometries within which vintage furnishings are inserted with a classic English flavour. A rather safe and less eccentric space to retrieve from the hangover of lights and colours of the other floors. Ronin is not just a restaurant; it is an exchange of iconographies as one looks at the flashes of the city from a moving car. All furnishings, fabrics and accessories are custom-made and assembled into atmospheres that are functional for different purposes. House of Ronin is in fact conceived as a sequence shot across different settings, with idiosyncratic styles, neon lights, precious upholstery, and a composition of European and American colours that transports you to the bowels of Japan.