A Look Inside Dining By Design, New York, 2017
8

Feb

'17

11:00 am

by

Crew
This year marked the 20th anniversary of the Design Industries Foundation Fighting AIDS (DIFFA) Dining By Design event. This year's stunning edition was held between held from March 16–20 at Pier 92 in Manhattan. The internationally renowned five day event runs simultaneously with the Architectural Digest Design Show and brings the greatest talents in fashion, interior design, art and architecture together under one roof.
DIFFA is one of the USA's largest funders for HIV/AIDS service and awareness programs and their commitment to the cause have raised millions since their inception in 1984. Dining by Design is a fundraising project that encourages designers to create unique dining spaces and this year 30 amazing table displays were created by mobilising the resources and creativity of the design community. The event concluded with a VIP Gala dinner where guests could experience the displays up close by dining at extraordinary tabletop designs.
Each and every one of the designs this year was inspired but some were truly jaw-dropping, scroll on to see our selection of the very best spaces at Dining by Design 2017.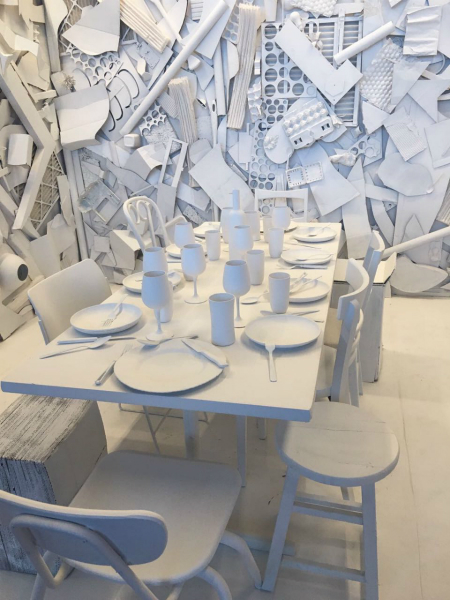 "Meal" – This display by Parsons School of Design was constructed from materials found in every borough of New York allowing the projected material costs to be donated back to HIV/AIDS activism. The unified colour symbolises the many New Yorkers affected by HIV.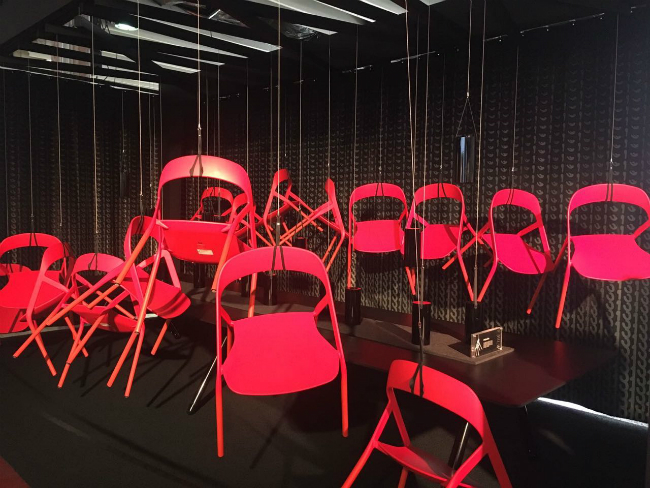 Created by Perkins+Will, Steelcase, Coaless, Designtex, Empire Office and Arkture this display is heavy on symbolism, with its pulley systems being representative of the effort required to fight HIV/AIDS.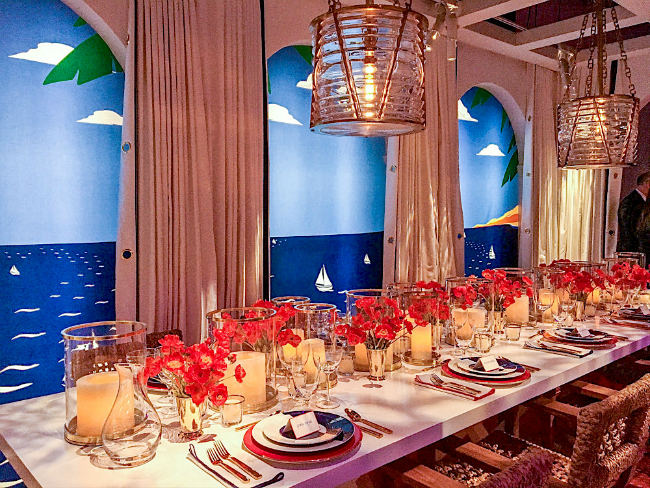 Ralph Lauren Home's put out a design inspired by their Inspired by their Spring 2017 Grand Plage collection. Chic and retro, it channelled the air of classic Parisian glamour with its crisp colour and nautical, seaside feel.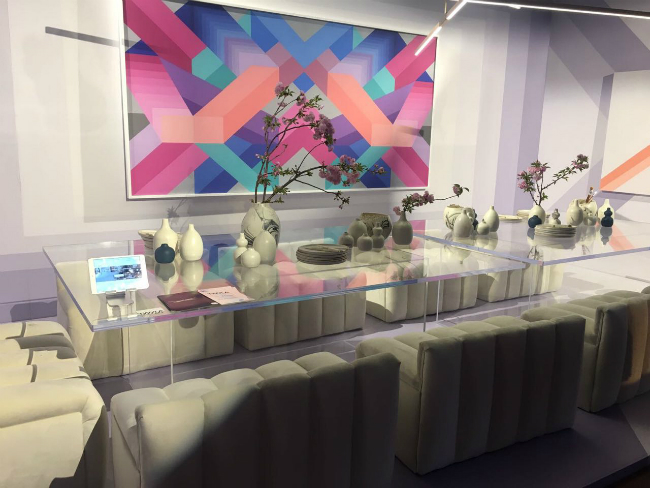 Twyla + Edward Granger – They created a space where his vibrant geometric work literally bursts to life and even off the walls. The space includes a new large-scale art work and site-specific wall murals. The dinnerware on display is by Eliana Bernard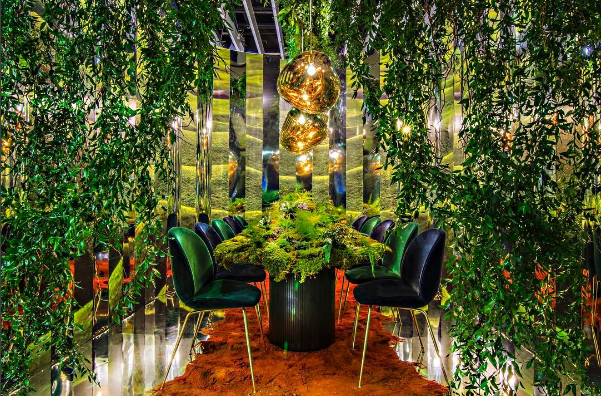 Another stunning installation was by Language Dept., with Bette Blau and Steven Randazzo of What Bette Found and Gloria Collins for Design Within Reach. Described as "A minimal space setting with grand illusion where the edge between the manmade and the natural is sharp yet blurred."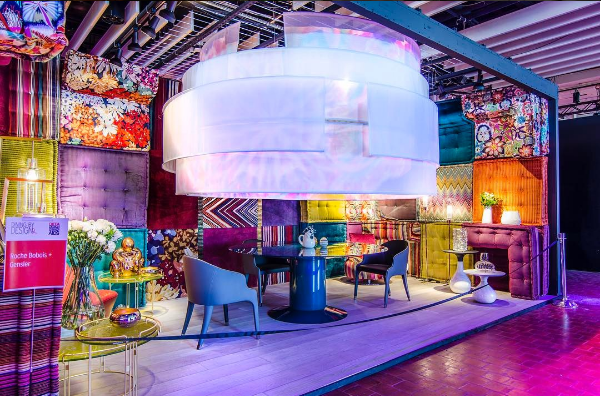 Roche Bobois teamed up with Gensler NYC to create a whirlwind of riotous colour in their immersive space. Though inspired by nature they played liberally with patterns and texture to create a space that looked like it came straight out of a fairytale.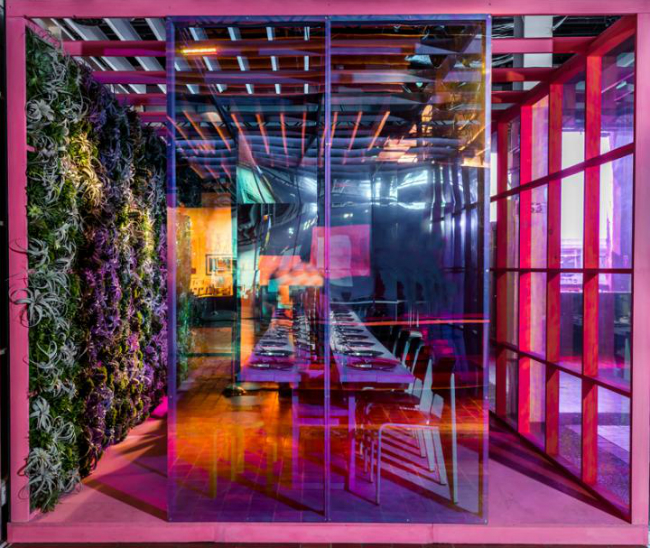 The Rockwell Group and Ovando built their version of a modern-day potting shed, complete with cacti centrepieces, a vertical garden, a diffuser that filled the space with a signature scent and colours evocative of a South-Western sunset.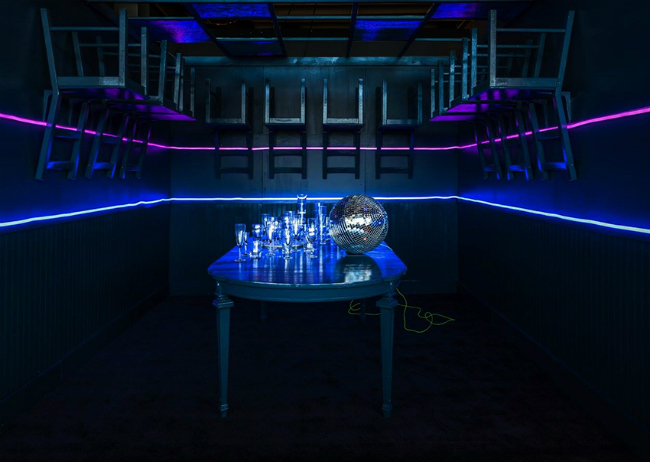 Created by students of Pratt Institute this display "Movers and Shakers," focused on the idea of home as not merely a place, but a community of people and tradition within a place. The design celebrated the evolution of the word home in the fight against AIDS.