An Abandoned Warehouse in Mumbai Converts Into a Dynamic Architectural Studio
4

Jul

'19

9:30 am

by

Nuriyah Johar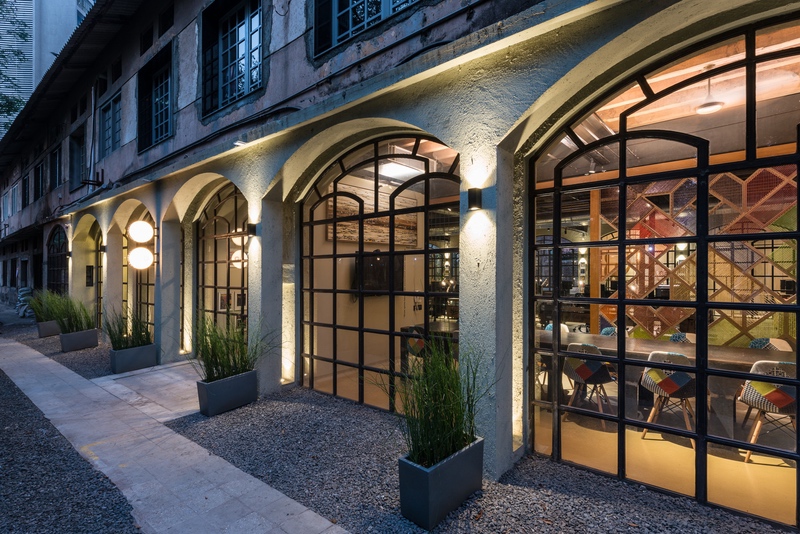 Design can be thoroughly communicative. It can be telling, offering glimpses into our personalities which are otherwise hard to reveal.Yet, very often, we confine this form of self-expression through design to our homes. Offices and workplaces are still predominantly impersonal and lacking in character. So when Mumbai-based architecture firm reD Architects had to design their new headquarters, they took it upon themselves to transform an abandoned garment warehouse into a workplace that was pulsating with personality. Partners Ekta and Rajiv Parekh, Apoorva Shroff and Maithili Raut resolved to create a space that was constantly evolving in design, as a catalyst to creative thought.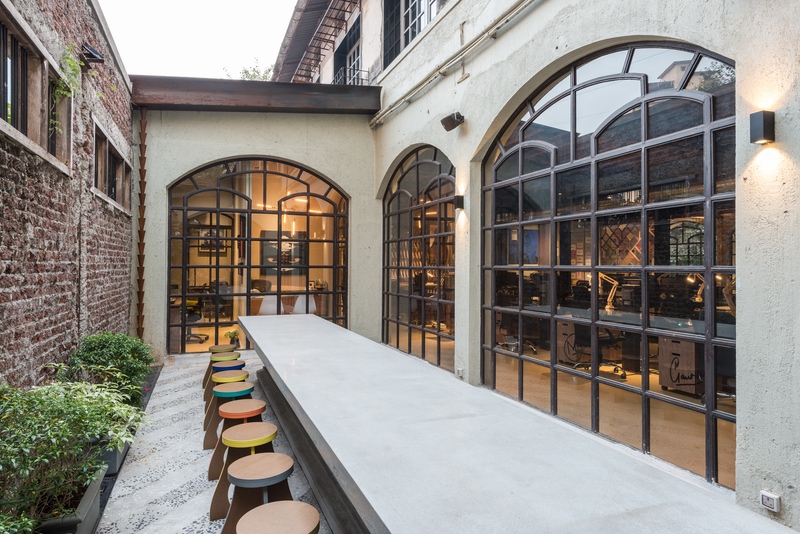 Nestled in a bylane of Prabhadevi, the 4000 sq ft warehouse came with its own set of challenges that the team strove to overcome – from plenty of structural strengthening to removing several layers of paint from the old wooden rafters. "Tons of structural strengthening was needed.", said Rajiv. "The challenging aspect was removing all the layers of paint from the old wooden rafters in a short window of time with minimum budget." Special efforts were made to hold onto certain aspects of the structure as a tribute to the elements of the past. Wanting to make optimum use of natural light, the peripheral walls were opened up and replaced with mild steel arches fitted with glass. Furthermore, the asbestos roof was removed in two areas to house internal courtyards that provided lantern light for the studio.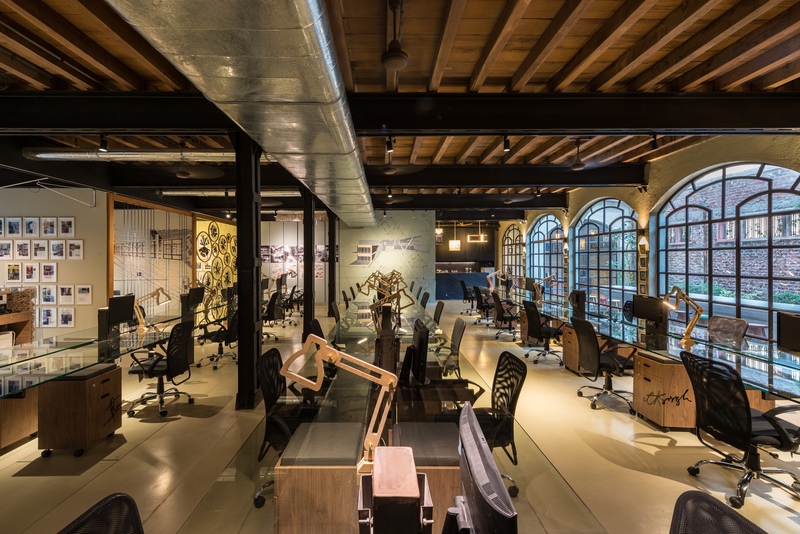 The colours of the office are decidedly neutral. A grey, epoxy concrete compound was used for the flooring, with a similar tone for the walls. Deliberately nondescript, the bare shell is used as a canvas for the vibrant design elements that are constantly added or removed. "The inspiration was to use this as an opportunity to experiment with ideas that along the course of our years we had wanted to, but for various reasons, we had not.", said Rajiv.
Being an architectural firm, many design elements like the furniture and lighting were conceptualized by members of the firm themselves. From hand-woven partitions that make use of woollen yarn and rubber bands, to whimsical cardboard cut-out lamps, the architects expressed their individuality in unique ways. A rejection of the mundane is seen repeatedly throughout the space. "Credit needs to be given to a lot of the members of the team," said Rajiv. "Our partitions are hand woven by Shilpa Mody who is a trained textile designer. The cube light is designed by Apoorva Shroff." A sprawling concrete table, with colourful stools, has been set up in the courtyard, with the Mumbai skyline forming its backdrop. Designed by Rajiv, monolith marble tables sit in the meeting rooms, while a timeless Corbusier scale has been customized for Maithili Raut's cabin. Several furniture pieces were built by CraftreD, the company's sister concern.
In keeping with a philosophy that centers on change, all the items are available for sale. The idea being, to keep designing and replace the pieces that get picked up by those who fancy them.