The Master Calligrapher Who Believes In Pushing Boundaries Through Writing: Achyut Palav
16

Dec

'14

11:00 am

by

Sneha Shah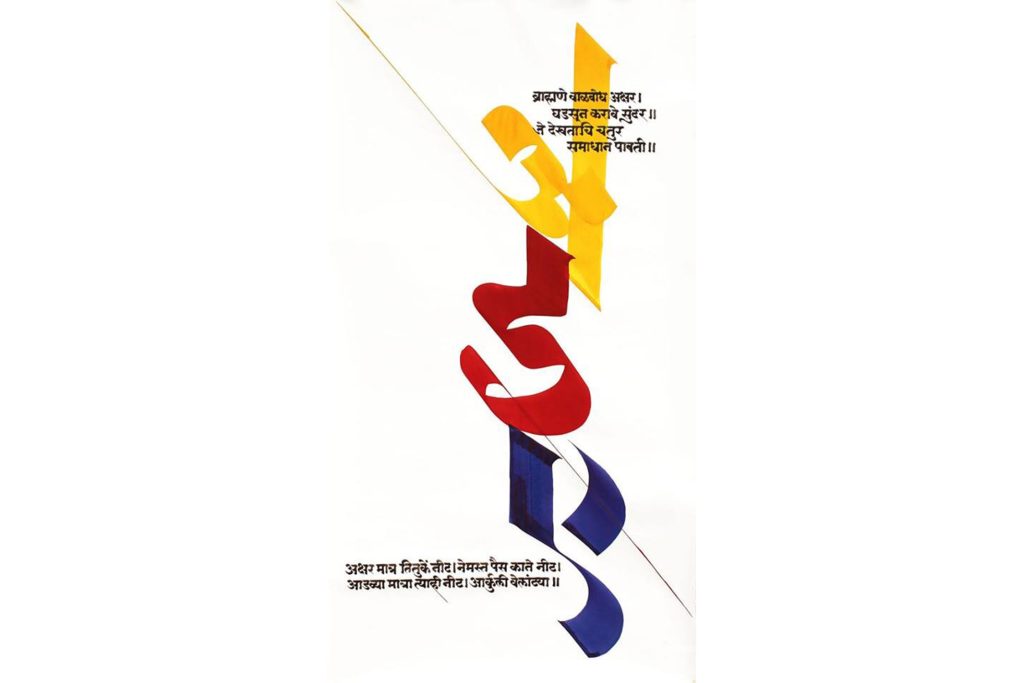 Exploring the design of letterforms has evolved over time and across the world! Calligraphy, a gestural art, is the playground for human invention, ingenuity and skill. Mumbai-based Achyut Palav spends his days writing, but he's not a writer! The National Award-winning master calligrapher paints visuals with the alphabet; be it letters of Devanagiri or English, his hallmark has been his free-flowing creativity. Having been inclined towards art from a very young age, Achyut had no clue about calligraphy till he joined the J.J Institute of Applied Art. After graduation, the turning point in his life was a scholarship thesis on the Modi script, an ancient variation of the Devanagiri script; thus, the onset of a humble beginning.
Credited with taking calligraphy to a broader spectrum of people, Achyut started the Achyut Palav School of Calligraphy in 2009. An annual event of the school, Callifest, features workshops, exhibitions, lectures and demos on calligraphy. Now, decades into his journey, Achyut is one of the finest calligraphers in the world and believes that letters are symbols that turn matter into spirit; by using the energy within a person and manifesting it into a script.
"Calligraphy is an expressive medium where letters, in all their nakedness become alive, vibrating and pulsating with their inherent shapes", expresses Achyut. It is said that home is where the art is; our homes are the ultimate reflection of who we are, what we believe and what we value! Through calligraphy and typography, you can introduce vocabulary in your home that is all about textural changes and richness through hand-lettered goodness. Below, are some of the ways to spruce up your homes with this expressive art –
Wall Art: You can now hang customised modern calligraphy art on the walls of bedrooms, hallways and living rooms that incorporate your favourite quotes and verses. They can be bold and daring or subtle and classic.
Home Goods: Create custom fabrics and prints with calligraphic art, fun things like pillow covers or table runners and more! On the more subtle side of finding calligraphy in your homes can be food jar labels.
Books: Have a fun assortment of books with unique typography on them. Coffee table books with customised writing are a perfect way to add flair to your coffee table and shelves.