Achyut Palav – The Calligraphy Master
16

Dec

'14

11:00 am

by

Crew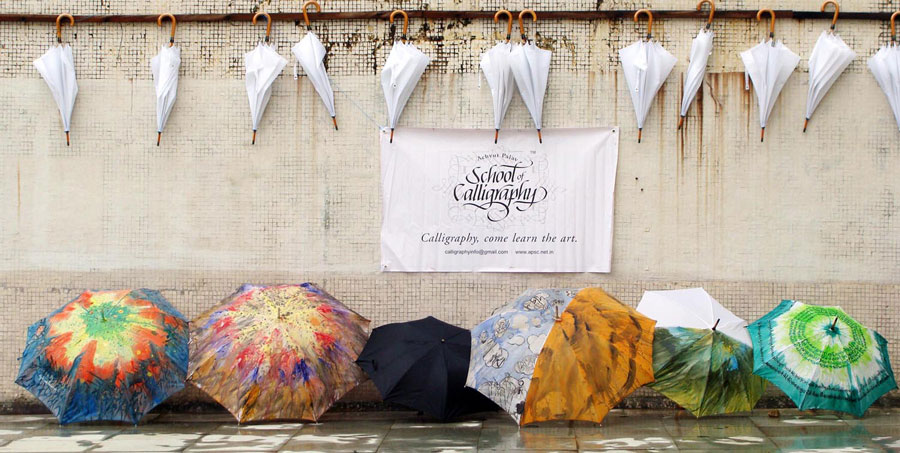 Achyut Palav is a master and propeller of Calligraphy. Born and brought up in Mumbai, Palav graduated in applied art from the Sir J.J. School of Applied Art in 1982. He has to his credit a thesis on the Modi script, for which he was awarded the Research Scholarship which was published into a diary. We discovered him through last week event 'Goodhome's for Art' week. Theres also an Achyut Palav School of Calligraphy in Navi Mumbai. Which hosts a festival in Mumbai, Califest. A week full of demonstrations and lectures with various artists and craftsman from the field. But if you miss out on Callifest don't worry because workshops and events are conducted around Maharashtra throughout the year via schools and colleges. He is extremely passionate about the art and has taken it further to include typography.
A sneak peak into his recent work in Algeria is below. Using paint as a medium as the letters and colours take form of their own. We have always loved typography (with our Monogram Collection) and to see someone else just as passionate about the art is simply amazing.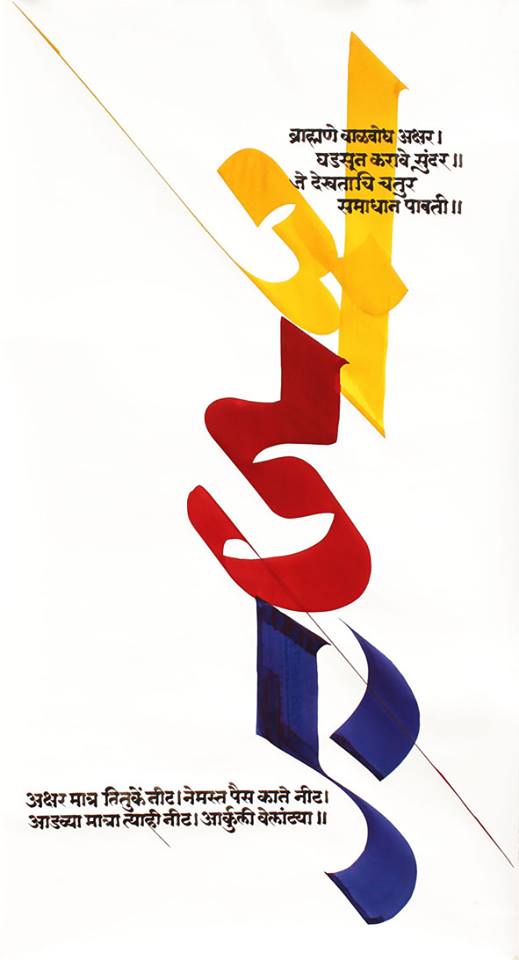 Here are some ways how you can use typography and calligraphy in your home.
Laser cut wall stickers with your favourite quotes. We love the gold colour. Make sure the walls are smooth and POP leveled.
Laser MDF letters for the kids room look adorable. Spray paint them any shade you want. Light colors for a toddlers room and bright fun colors for a teenagers room. An option is also to pad them in foam and put a fabric on. Then you can use printed fabric to add depth and texture.
Lastly metal sheets backlit with warm yellow LED lights look stunning. A subtle glow highlighting any wall. Slightly tarnished sheets look very industrial chic. Preferable place on white, grey or black painted walls. The entire effects literally creates an entire space. It becomes a piece of art, so get creative!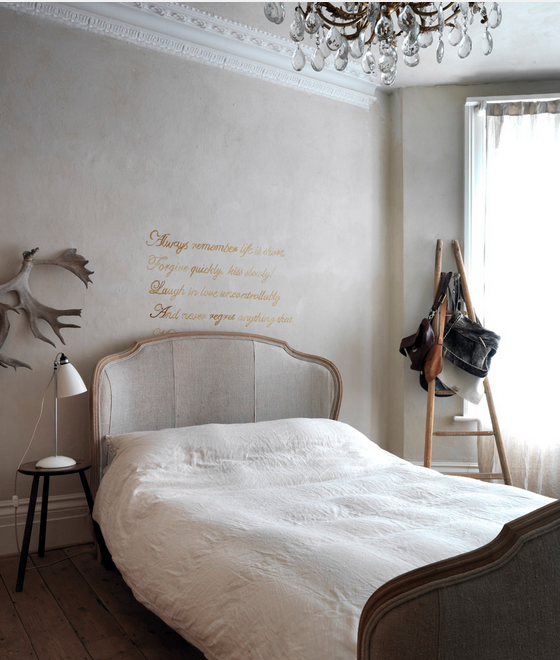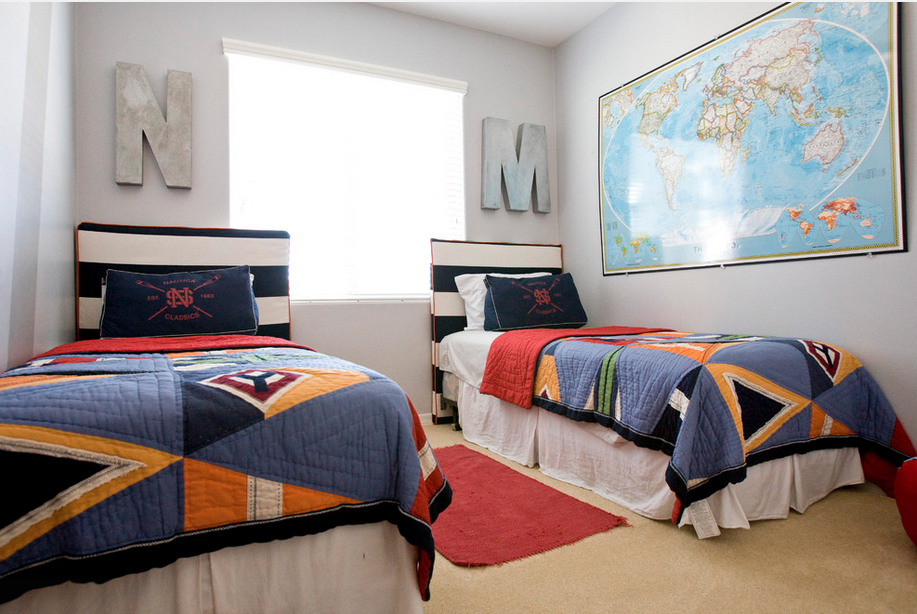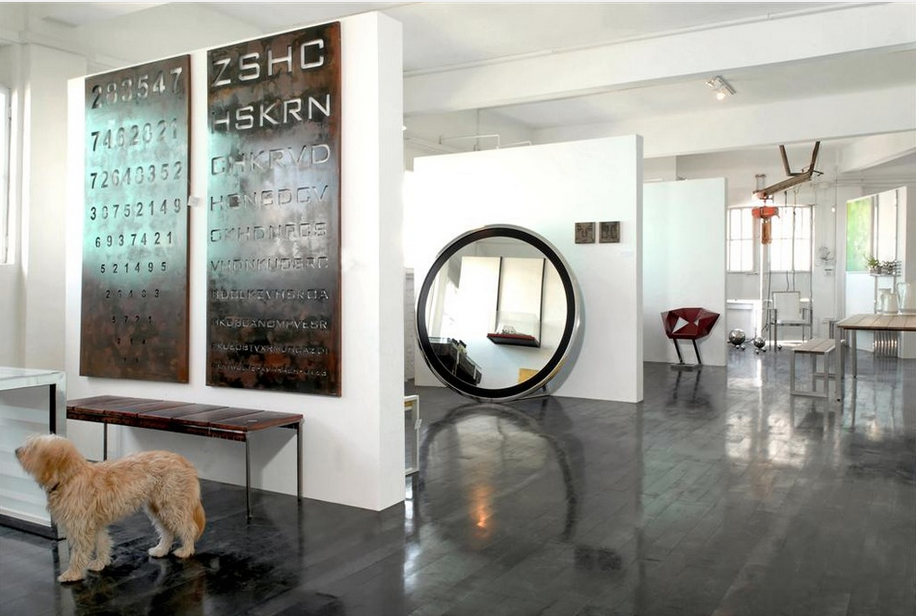 Phootographs via Achyut Palav & Houzz