Ambiente, A Sixth Sense on the Trends for 2019
15

Mar

'19

3:52 pm

by

Esha Gupta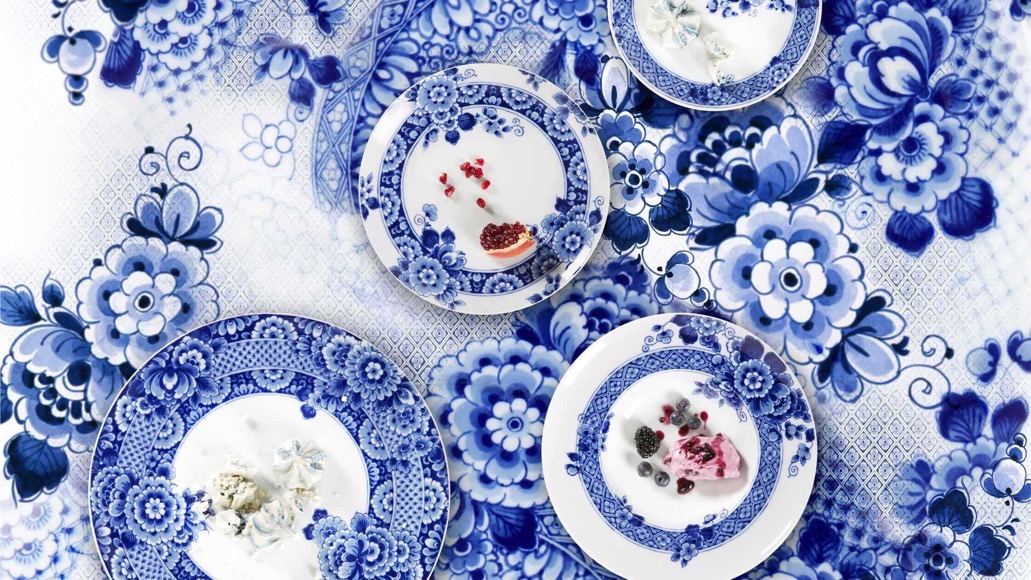 There are fairs and then there is Ambiente. Ambiente is not just the largest consumer show but by virtue of its sheer volume, is at the forefront of trends in the design space. We had the opportunity to visit the show this year, where India was at the helm, having being chosen as the partner country for Ambiente 2019. Fashion, art or home decor, "anything design" goes here. Trust us when we say, there is something to satiate every niche at this fair.
Passionate designer Ayush Kasliwal curated and designed the India Pavilion, bridging the gap between traditional craftsmanship and contemporary design. Multidisciplinary designer, Sandeep Sangaru, championed sustainability and craftsmanship with his Starry Night Cafe, designed in a complete bamboo installation. 30 kilometres and 30,000 steps later, we've combed the fair and got the future down to the present for you.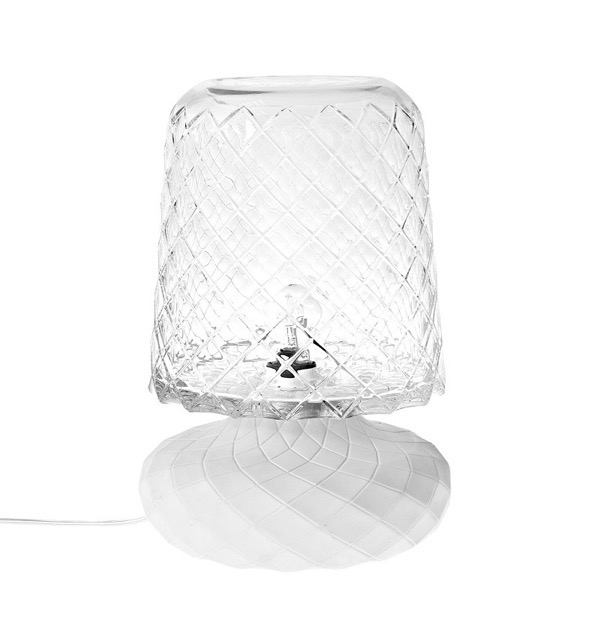 Cut Glass
Discovering the Portuguese fine tableware and porcelain brand, Vista Alegre, was mesmerising especially given their collaboration with the brilliant Marcel Wanders for an Oriental Ming inspired collection. Though what really stood out was the innovative crystal lighting, the coloured cut glass 'Abissal' lamps which evoke the shape of beings that inhabit the depths of the oceans, and their powerful yet poetic luminosity. To create 'Cupola' Jo Sampson was inspired by Renaissance domes, and combined crystal and porcelain with beautiful results.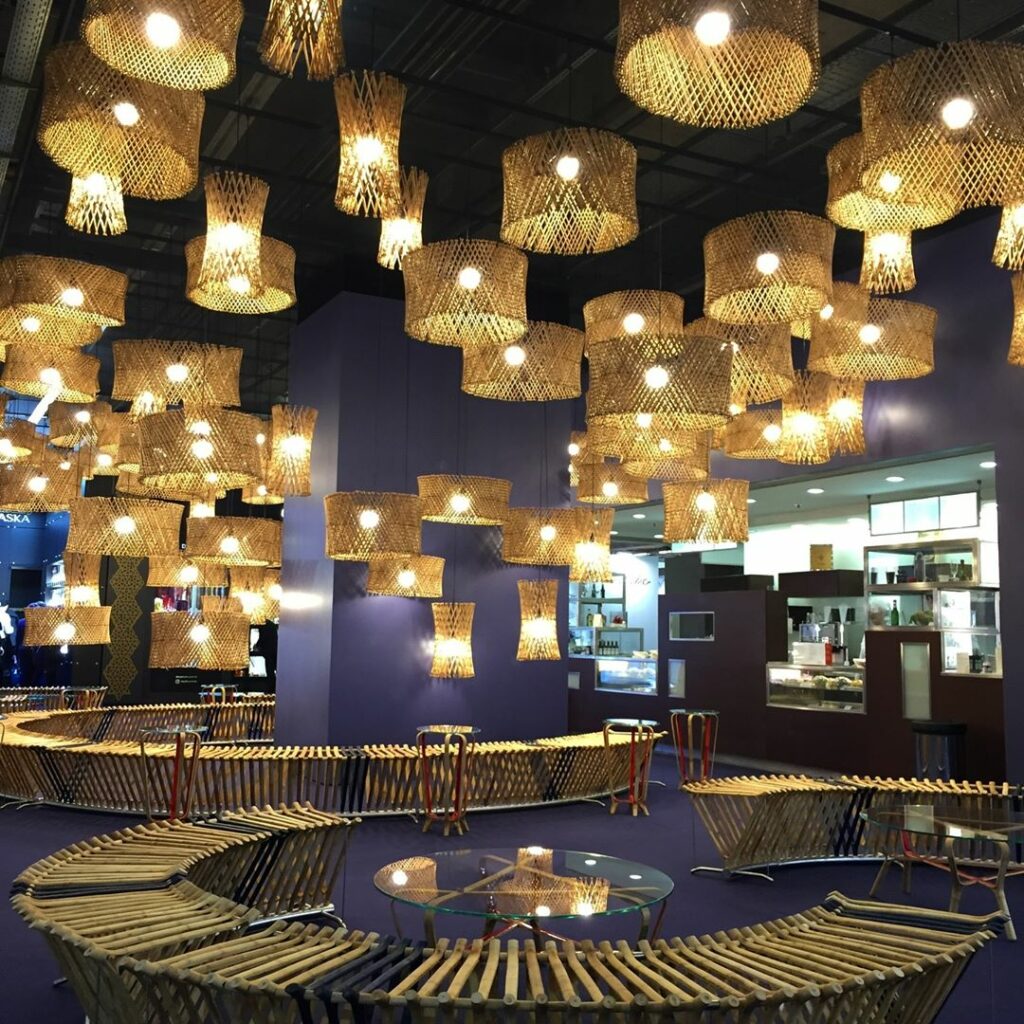 Bamboo-zled
We aren't talking about the 'Friends' reference here, Bamboo was redesigned to look chic and contemporary through uniquely designed furniture and decor pieces. Sandeep Sangaru championed the material in his Starry Night Cafe using handcrafted bamboo lights and furniture. We also discovered NID graduate and professor Pravinsinh Solanki's handcrafted garment hangers. A single bamboo, a single cut, making for a stunning designer hanger for your wardrobe.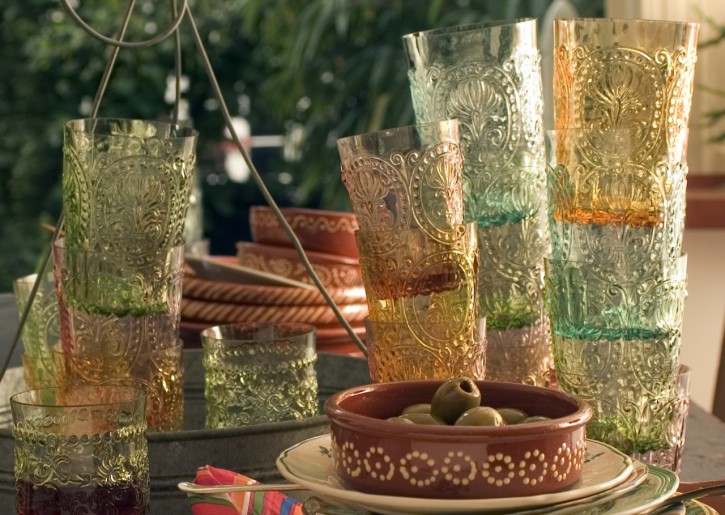 Being Ethical
Being commercial is acceptable, as long as you're ethical while doing so. We came across unique brands who are making it their philosophy. Van Verre, once such fair trade brand, is transparent about the origin of their products and focuses on social engagement, dignity and shared value. One can find, high-quality handcrafted decor products, and a brand that is not obsessed with profits and treasures all individuals. Another brand we came across at Ambiente that championed ethical trade, MADE 51 supports refugee artisans in preserving their traditional knowledge and skills, and to help them gain access to the market with their products.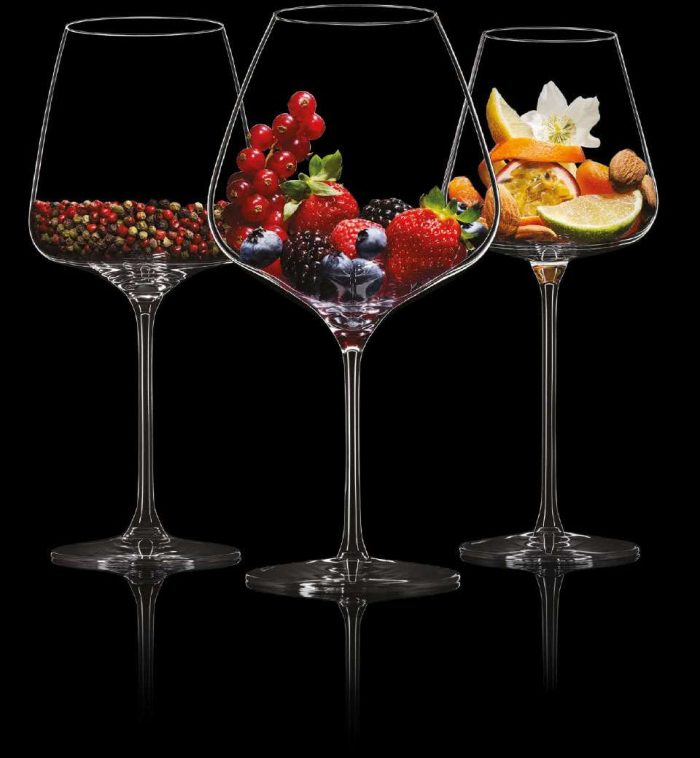 Six Senses
Do you feel like technology now has a sixth sense? Brands like Natural Design and Italesse are incorporating a sixth sense in their design to give a perfect experiential interaction with their pieces. Natural Design preempts your action to turn on a light with a simple finger graze. Italesse' new collection of glassware is designed to conjure up memories with each sip.
Photographs via Sandeep Sangaru, Van Verre, Covet Edition, Italesse & Vista Alegre.