An Insight Into Ayesha Singh's Artistic Practice Through Her Latest Show – Within Contradiction
17

Mar

'21

1:20 pm

by

Shailaja Tripathi
A city's architecture has stories to tell. These tales of power, politics, history and culture find keen listeners in artists like Ayesha Singh who then examines them through her art. Singh's fascination for architecture is evident – right from her first exhibition Dovetail in 2013 to her latest – Within Contradiction, a digital exhibition ongoing at Delhi-based Nature Morte Gallery. Her videos, sculptures, installations, performances and drawings peel away the layers of these buildings and probe their relationship with contemporary society. Born and brought up in Delhi, Singh did her BFA from the Slade School of Fine Art and later pursued MFA in Sculpture at the School of the Art Institute of Chicago. In 2020, she along with Puravi Rai, co-founded Art Chain India, a peer-support movement for visual artists in India.
In an interview with Design Pataki, Ayesha Singh talks about her practice in the light of her latest show "Within Contradiction".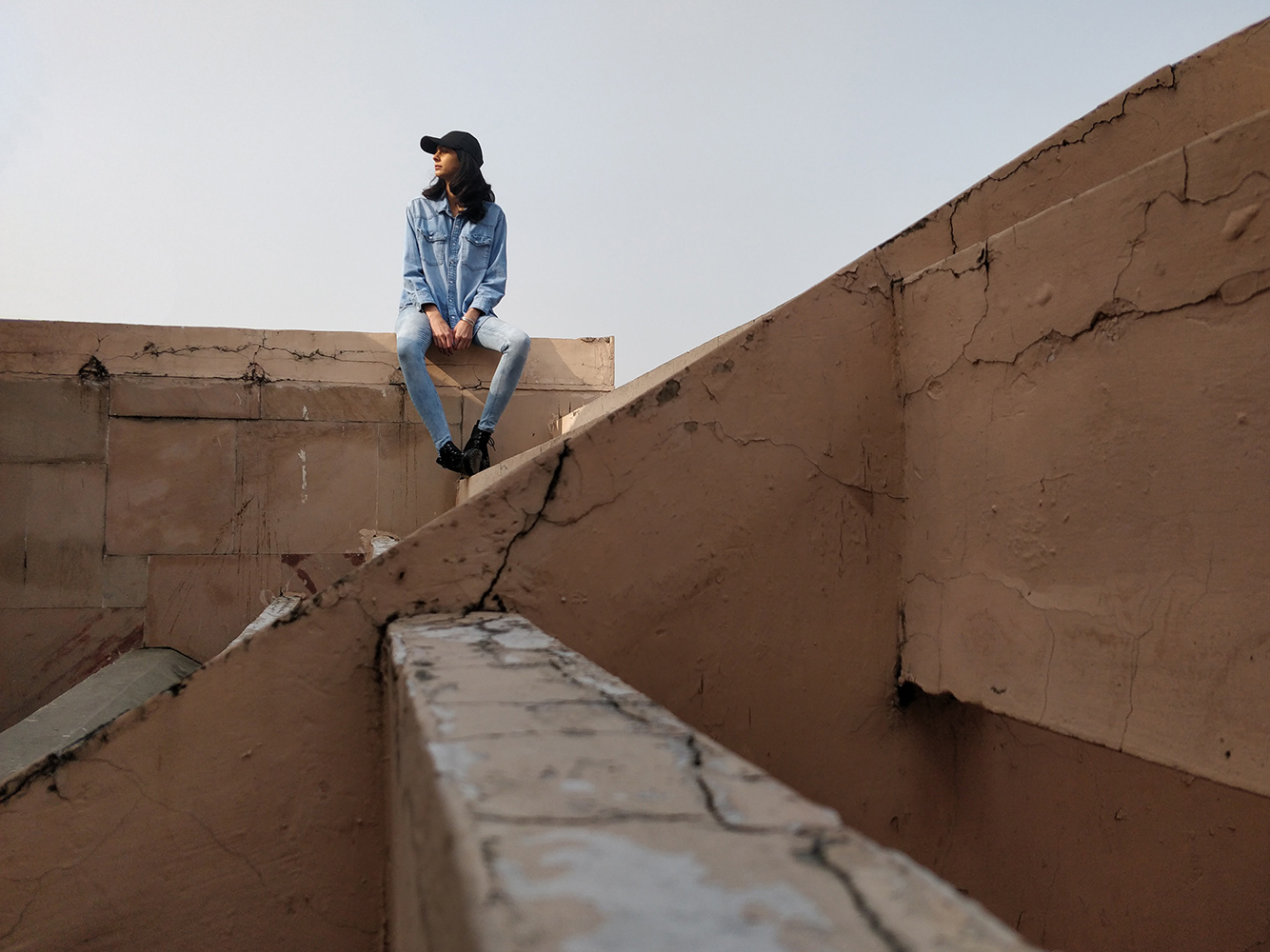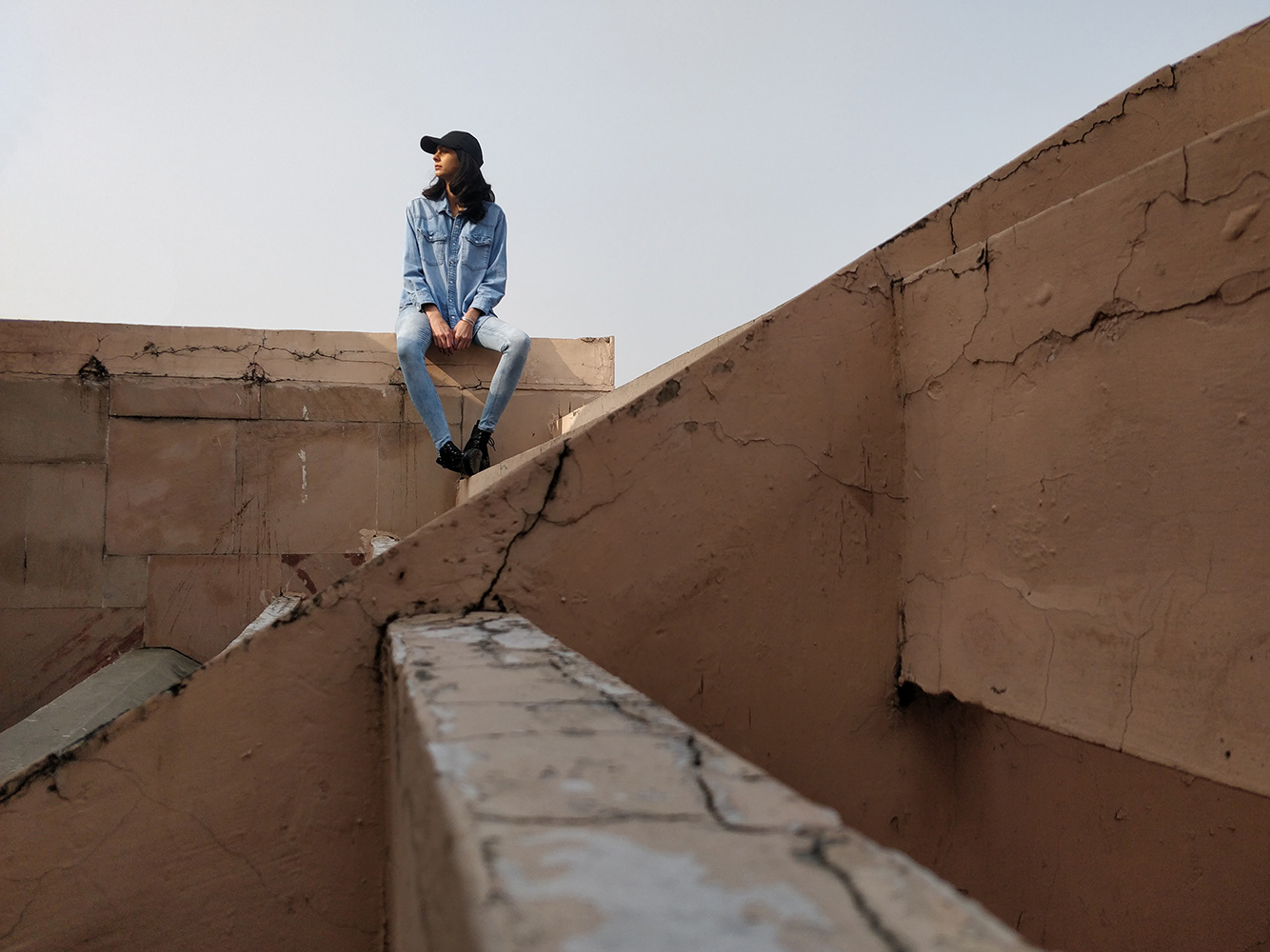 1) How has Delhi, the city you grew up in and now live in, played a part in your art practice? Also, can you tell us how you got interested in architecture?
In college I felt a sense of displacement, which had me looking back at Delhi through a different lens and discovering the city's many-layered histories. The first work that referenced architecture was the last work I had created in undergrad- a reconstruction of a building photographed in Delhi whose structure referenced India's postcolonial cultural hybridity. The research that followed grew my interest in architecture.
2) How does the existing play of politics and power feed into your work?
The communication of power is inherent in the building of architecture. From its design, to construction, restoration and destruction, there are various narratives that speak to identity, exclusion and inclusion. If we start to uncover the layers to see who these decisions are made by and for whom, the intentionality behind the existence of architecture as we encounter it today, plays into many parts of my work.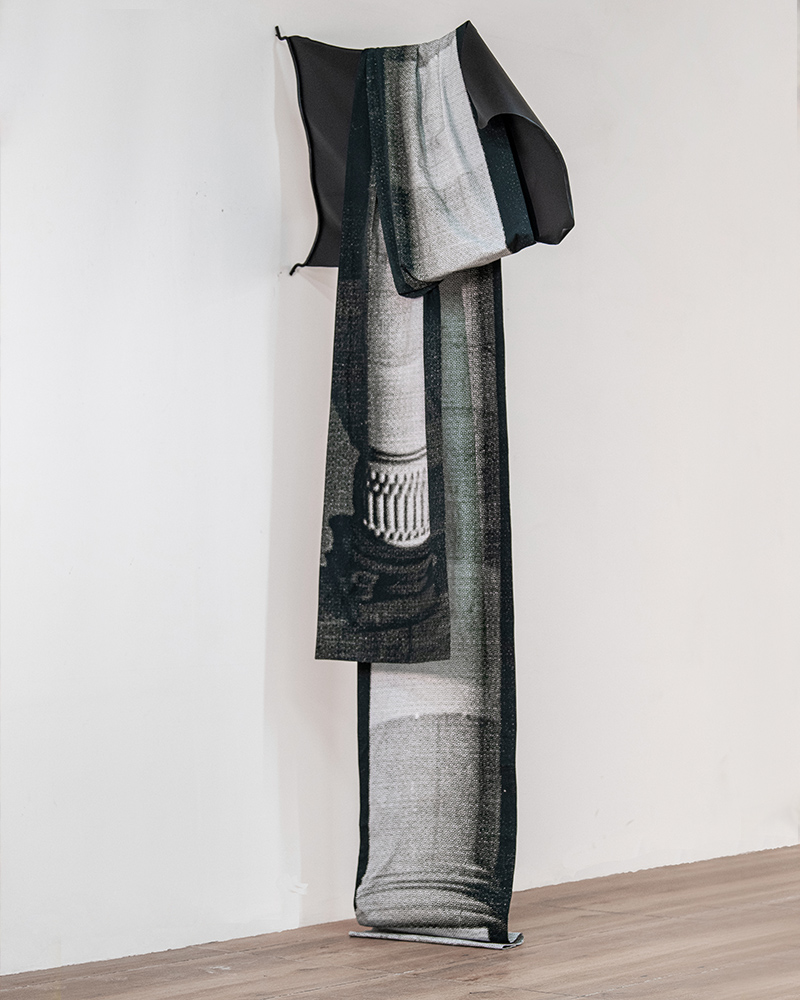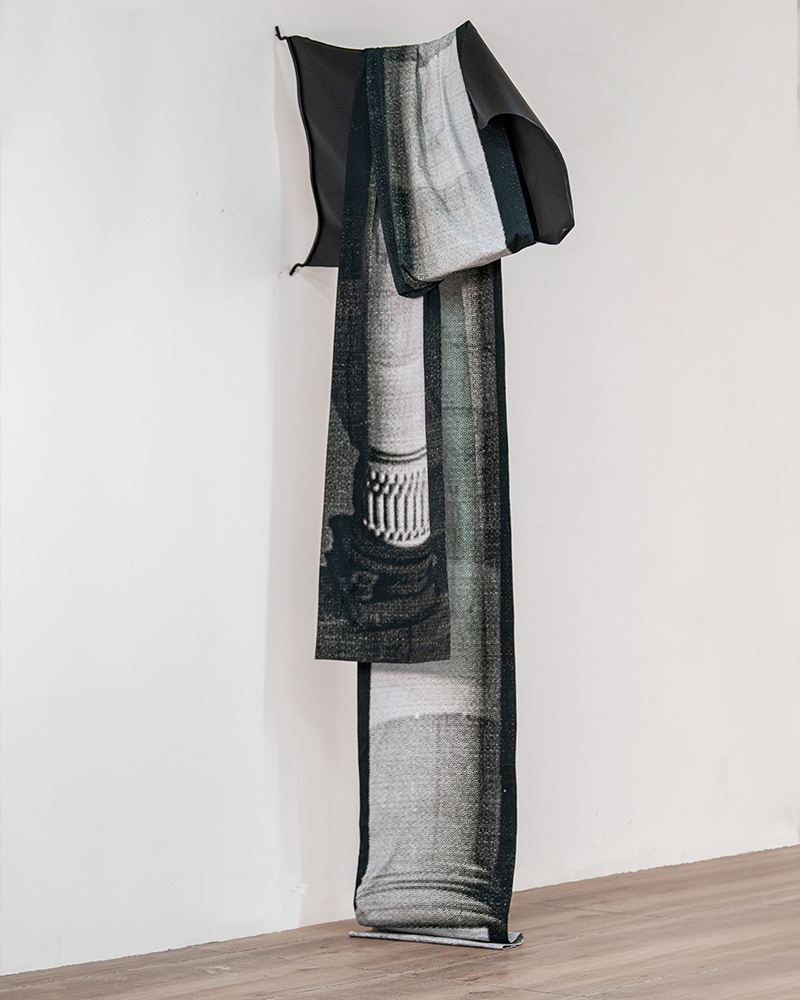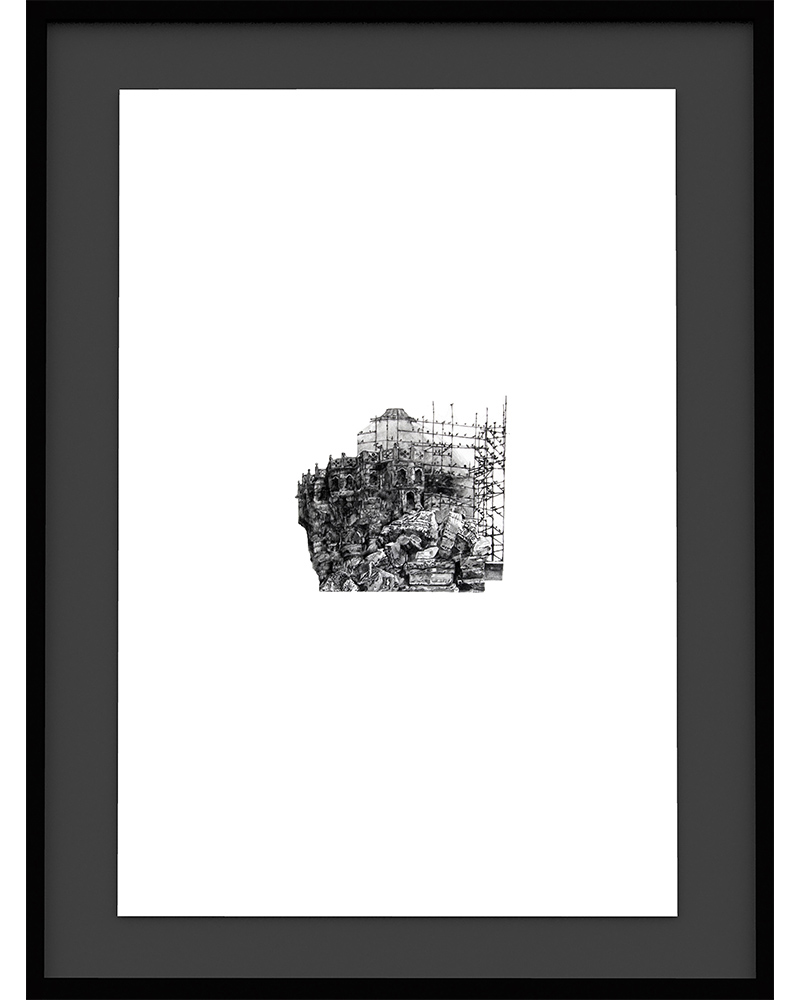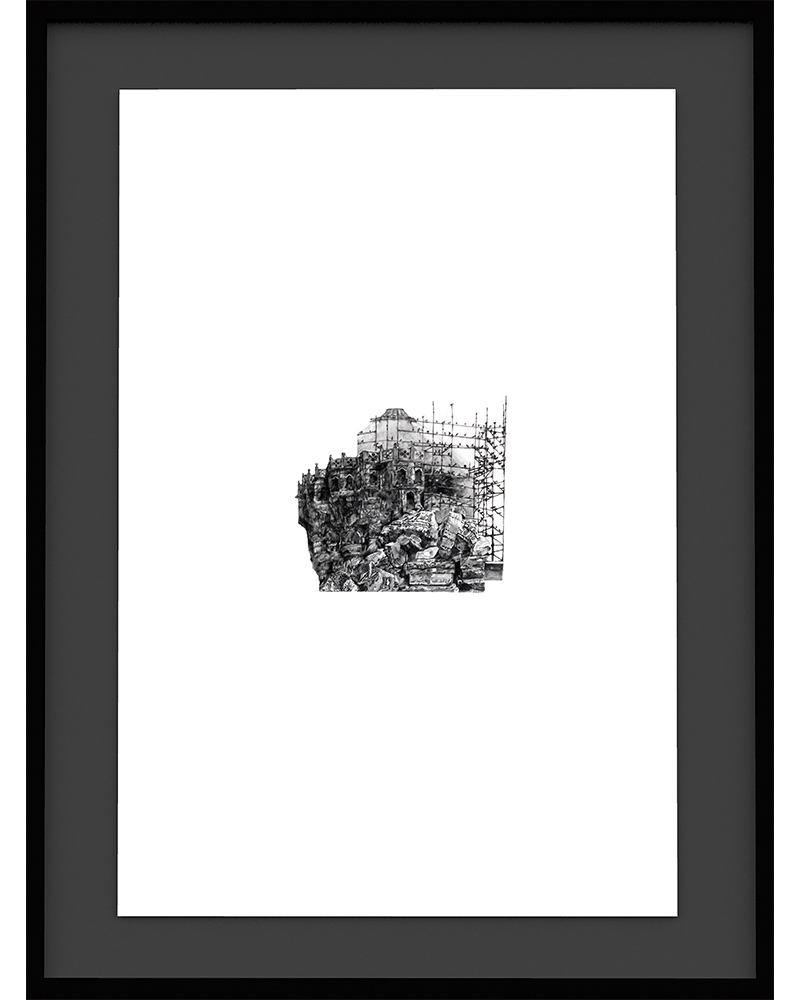 3) What is the focus of Within Contradiction. What contradictions do the works allude to? Could you cite examples?

The exhibition looks at coexistence through contradictions, whether it be ideology or action. For example, the drawings exhibit this through the destruction, construction, abandonment and restoration of architecture; and the flags through their inherent fluidity that has been made rigid and weighted. The more the audience dives into the exhibition, the more it will reveal the contradictions that it exists within.


4) Also it is interesting to note that something like a flag associated with movement takes on a solid form in Flag (torn) and then again in Flag (Wrapped) it refers to a solid architectural form of a column. Could you please elaborate?
There are two earlier series of works on columns titled "Columns, New Delhi " and "Column Noodles" which are experiments from my studio that contain large-format photographs of columns from my childhood home, installed in a way that renders them flaccid. The work questions contemporary architectural strategies by drawing attention to purely aesthetic, non-functional and non-structural elements in the building's design.
Similarly, the column on Flag(Wrapped) wraps and constrains the now rigid flag that is halted in motion. The image is from a book about its architects Edwin Lutyens and Herbert Baker that is now out of print, the image of the column has been expanded to 227 inches in length resulting in a pattern-like pixelation. The interdependence between the flag and the column also suggests a reliance on architecture to tether and uphold the weight of the systems in place, as is done by the two slight nails which anchor the metal flag to the building it is displayed within.
5) From Columns to Hybrid Drawings, from Continuous Coexistences to Within Contradiction, how has your art practice evolved? Does one body of work take off from where one left – particularly Continuous Coexistences and Hybrid Drawings?

I do see them as a series of thoughts. I work with many materials- some are sculptures that use old fragments of architecture moving against one another on motors; some are scaffolding and image works that wrap the entire facade of a building; some are drawings in space like the "Hybrid Drawings." They all reference various aspects of our constructed landscapes, and do evolve from one to the next. In this exhibition, the flags are a new series and thought, whereas the Hybrid Amalgamations are the evolution of an exploration, started in 2017, that I began to revisit during this lockdown.