Anish Kapoor To Debut in China With A Major Two-Part Exhibition
22

Oct

'19

11:49 am

by

Nuriyah Johar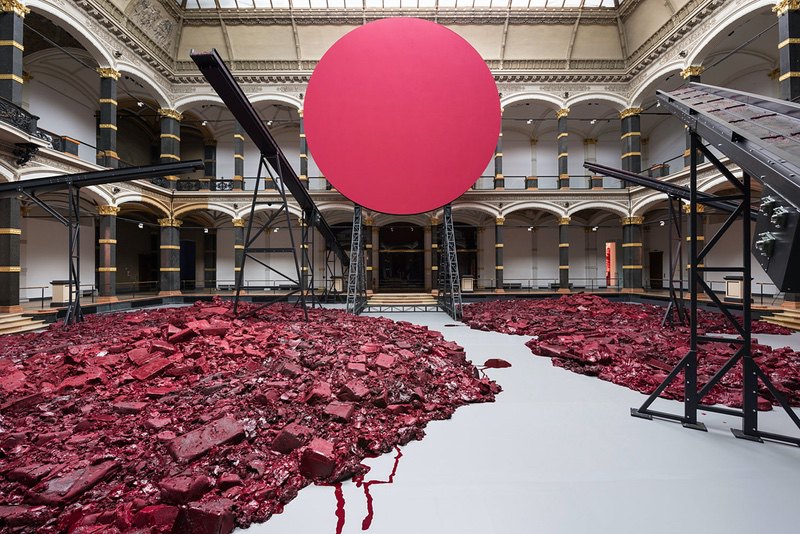 The renowned Indian-British artist Anish Kapoor heads for a major debut in China with a two-part exhibition in Beijing; at the Central Academy of Fine Arts (CAFA) Museum and Taimiao Art Museum of the Imperial Ancestral Temple, by the walls of the Forbidden City. Kapoor will be only the second Western artist to showcase his work on the doorstep of Beijing's Forbidden City – representing an important moment of cultural exchange. Developed over a number of years, the show will feature some of the 'Cloud Gate' artist's most notable works of the past thirty-five years.
Unfolding his monumental installations through the contemporary curved exhibition space at the CAFA Museum, Kapoor will exhibit four symbolic works of art central to his recent practice – Symphony for a Beloved Sun (2013), Sectional Body preparing for Monadic Singularity (2015), Destierro (2017), and My Red Homeland (2003). To the Taimiao Art Museum of Imperial Ancestral Temple, Kapoor will bring his mirrored steelworks S-Curve (2006) and C-Curve (2007) that morph from concave to convex, along with Stave (2013), Non-Object (Spire) (2008) and Non-Object (Door) (2008). The artist's iconic pigmented sculptures which date back to the early decades of his career will also be on display.

The shows at the CAFA Museum and the Taimiao Art Museum will run from October 25th to January 1st, and November 10th to December 28th respectively.