Anonymity, Art, And Socio-Political Commentary – Design Pataki Talks To Street Artist Tyler, Dubbed 'Mumbai's Banksy'
25

Jan

'21

5:42 pm

by

Manisha AR
Street artist Tyler's solo exhibition opened at Method Gallery earlier this month as part of Mumbai Gallery Weekend. While the Gallery Weekend may be over, the show is still on view across two venues in Bandra and Kala Ghoda. An unexpected plus is that Tyler has painted over the shutter of Method Contemporary Art and Treats, Bandra so viewers can get a taste of his exhibition even when it is closed. The event received a lot of coverage over social media, a tool that has been pivotal in his increasing popularity across the world.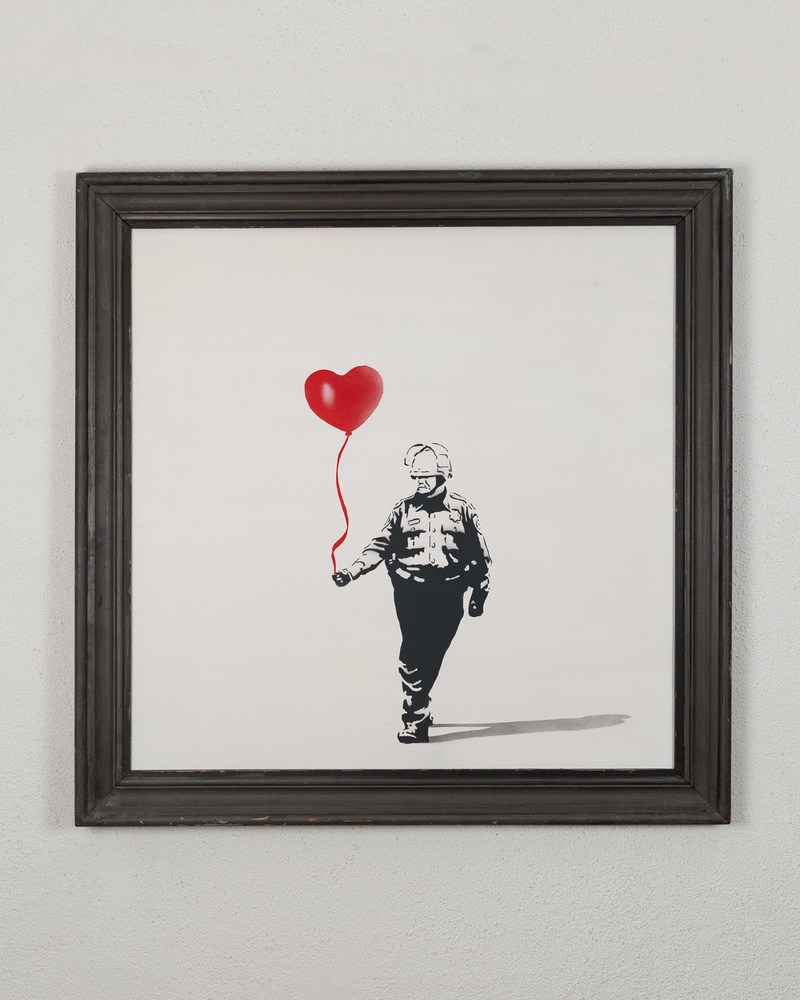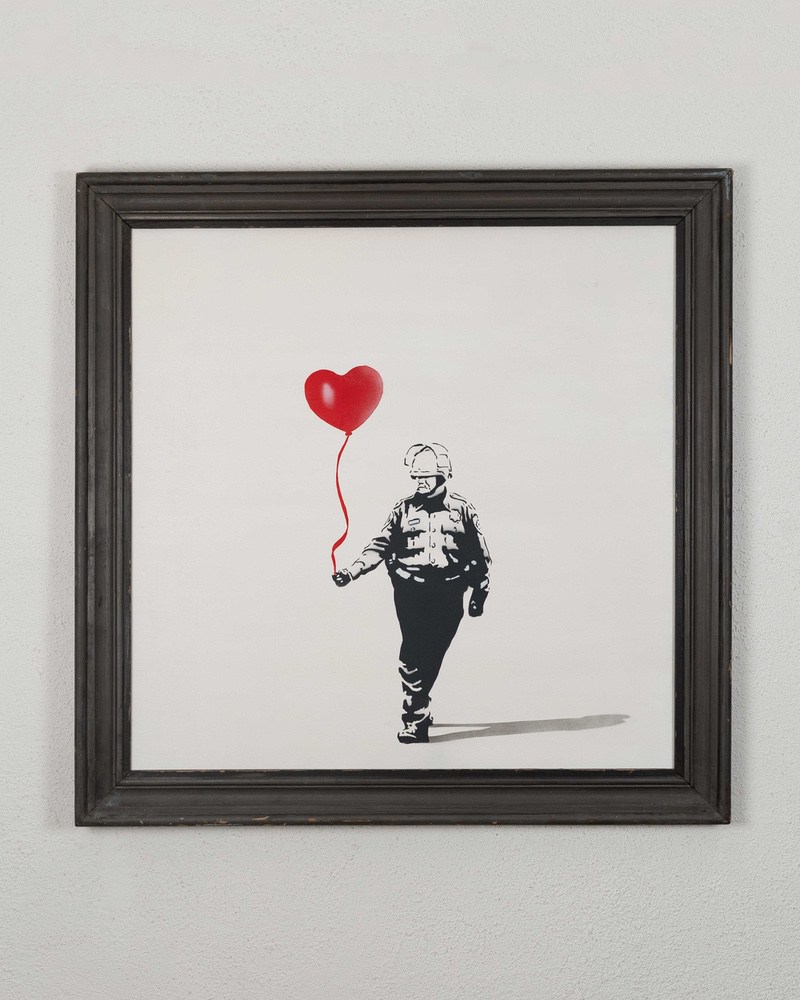 His work titled 'Tug of War' –a scathing commentary on the political election of 2019 in India that few can make without repercussions– was featured in Time and the Washington Post. His anonymity offers him safety as he continues to make politically charged work in an increasingly intolerant political climate. His most recent project, the 'Walk of Shame (inspired by 'the Walk of Fame' in Los Angeles), is a series of names painted below a pile of feces on a pavement in Malad, Mumbai. The names on these portraits are of controversial journalists, politicians, and celebrities. In August 2020, they were painted over by a group of right-wing party members. Taking offense at this depiction, they also posted a video accusing him of insulting the Prime Minister. Pleased with this outcome, Tyler shared the video on his Instagram page, highlighting the irony of being called out for exercising his freedom of speech and expression and coming full circle with vandalism.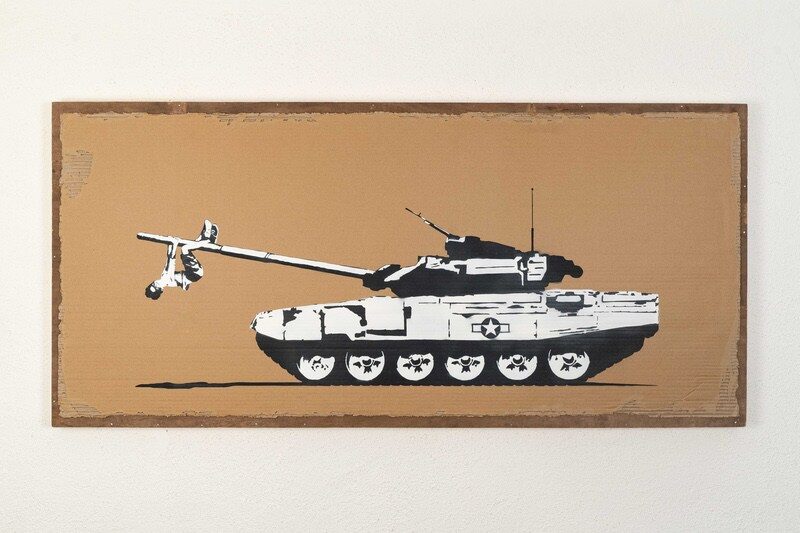 Considered a voice of dissent, Tyler's imagery has gotten increasingly political since 2019. Before this, his message was like Jenny Holzer's truism mixed in with tongue-in-cheek pop culture references like this one from 2015 that says, 'You know the world is going crazy when Justin Beiber has more fans than Gandhi.' Today, it is easy to distinguish a piece by Tyler: a fresh take on popular culture blended with a healthy dose of political opinion, most likely to be in disagreement with the status quo with a touch of ambiguity which leaves viewers wondering. Dubbed Mumbai's Banksy, he is making his foray into gallery walls, private collections, and white-cube exhibitions. According to his Instagram post, he decided to pursue art full time two years ago. His Instagram–an extension of his practice– often expands on and helps contextualize the work he creates. Like most independent artists of this era, he also runs a Patreon page where he offers supporters perks like t-shirts and prints by him. A path not unusual for independent contemporary artists to take when working towards a long-term art career.
His work was a part of the 'Dutch Week 2015′ in Mumbai where artists from Amsterdam collaborated with artists in Mumbai. The following year he was part of 'Street Art Evolution' a group show in Amsterdam featuring other local artists. He also left behind graffiti in Amsterdam for Go Gallery that same year and had his work on display at their venue. Design Pataki spoke to him about the transition to showing work in a white cube setting, his creative process, and on what comes next –
Design Pataki: Can you tell us a little more about the two group shows you were a part of and your experience working with the gallery in Amsterdam?
Tyler: Well, the best part of any collaboration is you get introduced to another artist's process in creating art. You learn some, you teach some.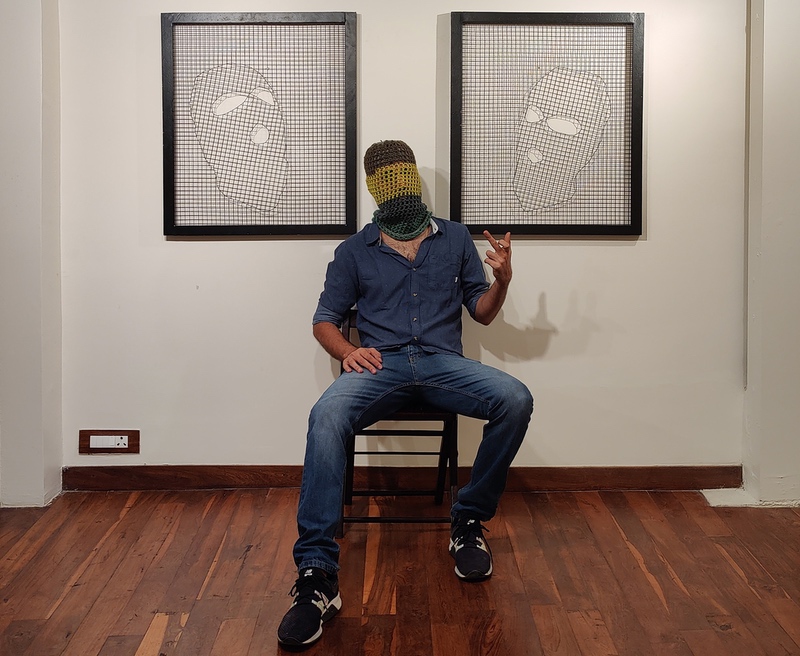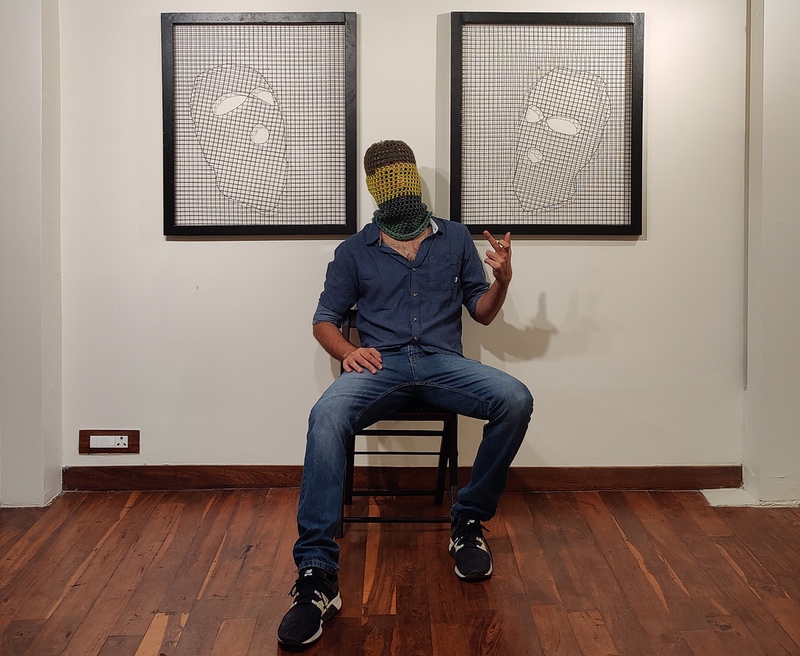 Design Pataki: Have you had any formal education or training in art? What drew you to graffiti art?
Tyler: I failed my elementary exams as I showed up 30 minutes late. So that should answer that I never received any art education. The need to respond and communicate with the authorities through visual art made me start perusing street art.
Design Pataki: So between hiding from security or the police and finding enough time to execute a piece, I imagine you have very little time to think and process when you're painting. What does your creative process look like before you venture out onto the street?
Tyler: The creative process is as tiresome as the execution. Stencils are made by taking large printed paper and cutting through it. It takes hours, sometimes days to cut a stencil. Some stencils need to be folded several times in order to make them transportable. It's quite a process as you already know what the final output will look like.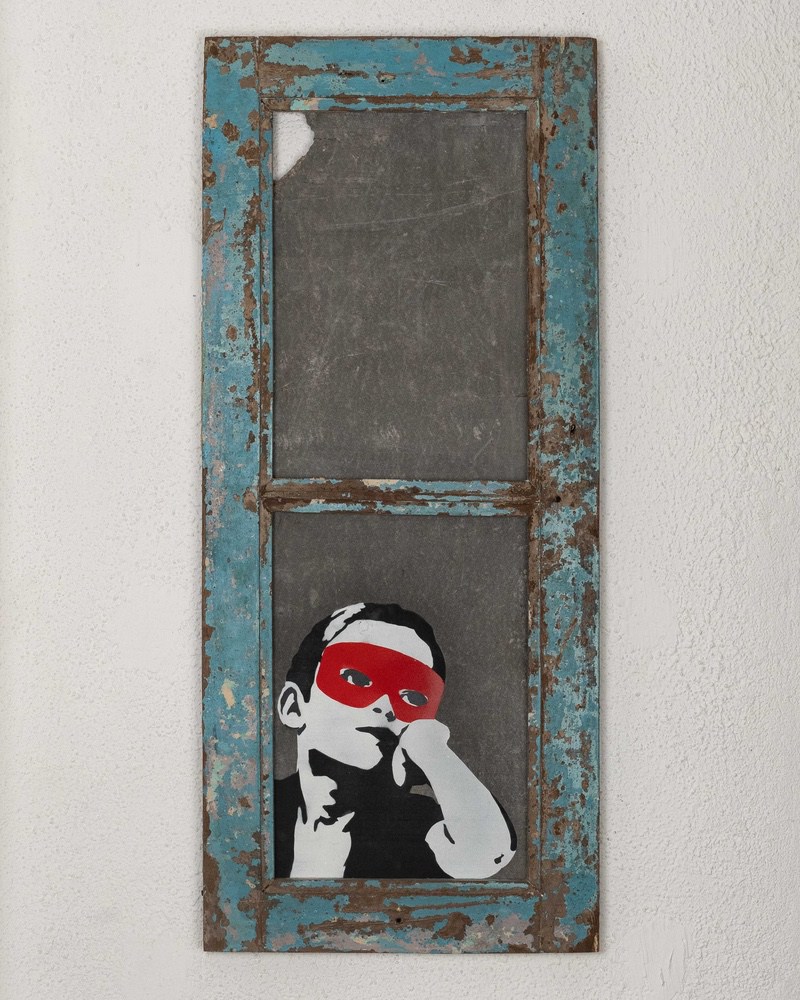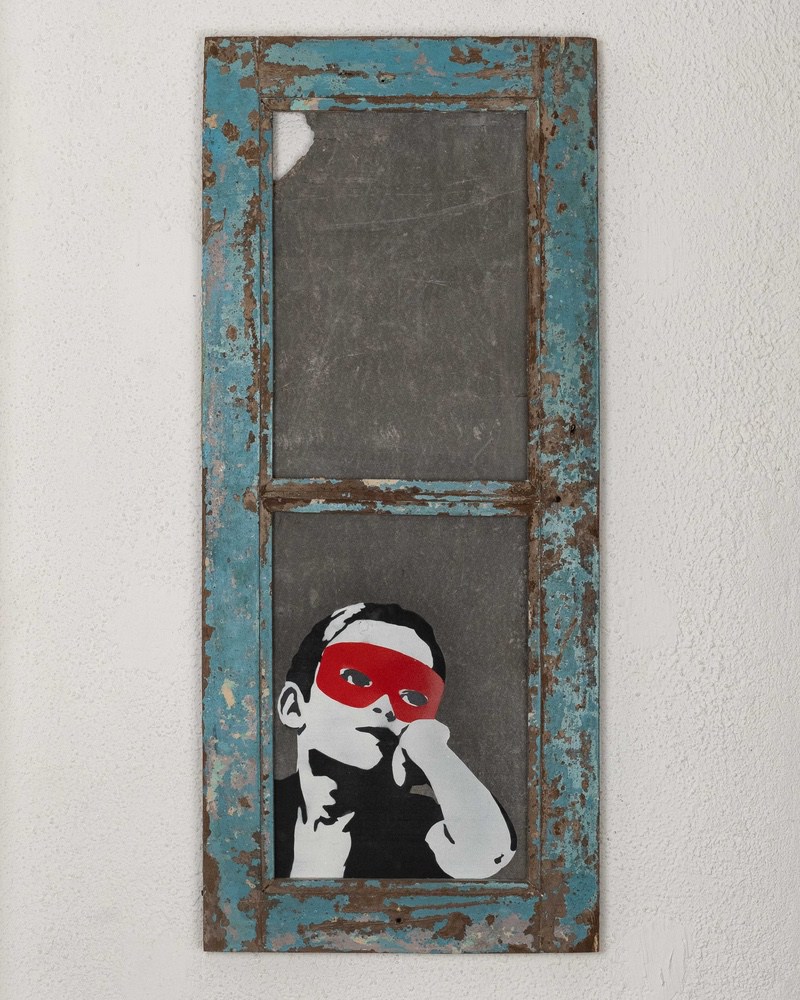 Design Pataki: How do you find yourself coming up with ideas: Is it about being politically relevant and timely or more about making a commentary in the right physical space?
Tyler: As a child, I was always excited to sing the National Anthem on the Republic Day Parade in my school. Now I try to make a commentary on society instead.
Design Pataki: You were recently in the news for 'the Walk of Shame' project and mentioned that you intend to return to it once the controversy settles. Do you have any plans to revive it in the coming year?
Tyler: Mostly yes.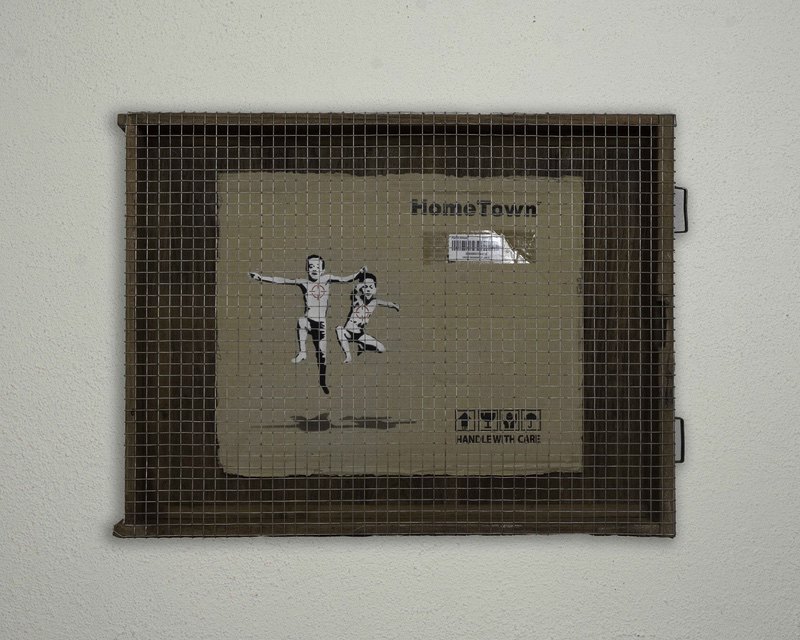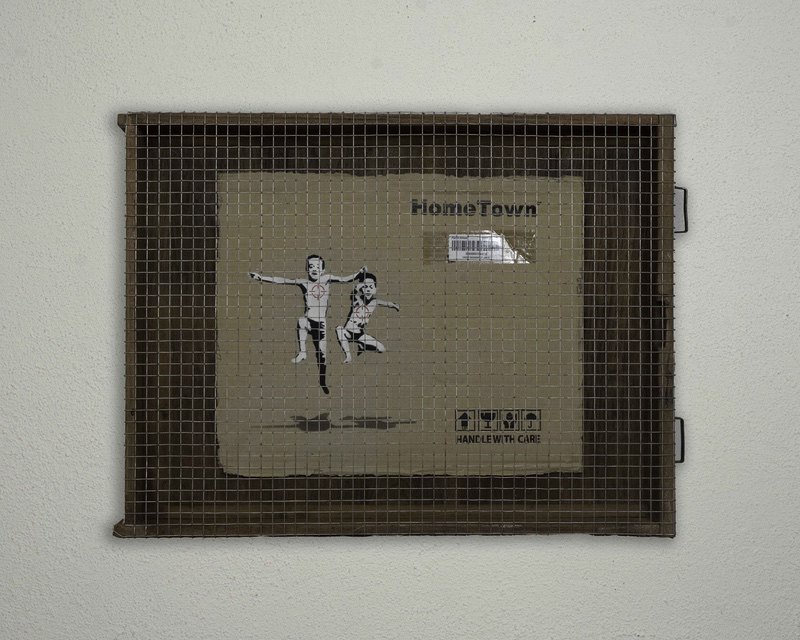 Design Pataki: Congratulations on your first solo show at Method Gallery! Do you have a favorite piece in the show?
Tyler: I don't have a favorite. I wanted to put up a show where people could experience paintings made on found objects from the street. Some paintings were created keeping the material I found.
Design Pataki: Tell us about the experience of seeing your work framed and presented in a white cube setting. Do you feel like it has impacted the meaning or the way people perceive your work?
Tyler: The response has been overwhelming. From streets to the gallery, people do take street art seriously.
Design Pataki: Is there a next project or bucket list goal in the works that you find yourself formulating or is it top secret?
Tyler: Yes, but I won't tell you 😉