Art Basel Miami – The Highlights!
7

Jun

'13

10:17 am

by

Crew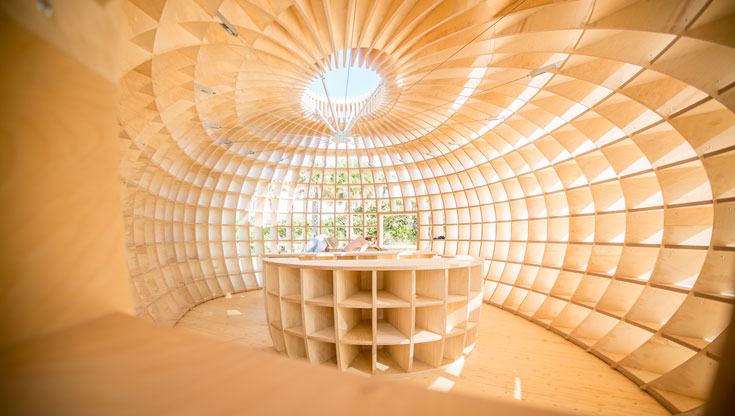 The Guiro
Bringing you the highlights from Art Basel, Miami! December 5 through 8, Florida, hosts the 12th edition of Art Basel, the most prestigious art show in the Americas. More than 260 leading galleries showcasing works by more than 2,000 artists of the 20th and 21st centuries. Vital source for art lovers, allowing them to both discover new developments in contemporary art and experience rare museum-caliber artworks.
Our picks of what was interesting and extremely unique!
Absolut Art Bureau presented Güiro, a specially commissioned work by artist duo Los Carpinteros. A large-scale architectural construction based on the concept of an open-air art bar.
The title of the work, Güiro, is the name of a traditional Cuban percussion instrument made from the shell of a dried tropical fruit. The word Güiro is also a word used in Cuban slang to connote a party.  The slatted oval-shaped buildingis lit from within, emphasizing its grid structure and making it a glowing beacon of light in the surrounding area. The rectangular openings in the slatted walls function as seating for visitors, while a centrally positioned circular bar will serve a range of Absolut cocktails. From here, the bartenders have an absolute panoptic overview of the whole space.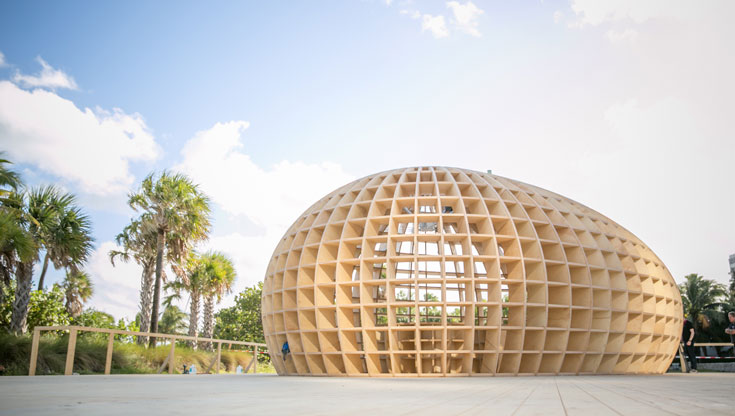 The Guiro
"Pop Up Piano Miami"
This is the second year that Steinway & Sons have donated pianos for eight talented artist to make one of a kind pieces of art. Dozens of artists submitted their works to "Pop Up Piano Miami" in the hopes to exhibit their vision on a musical canvas. Eight artists where chosen and have diligently worked on their pianos at Miami Iron Side for next week's Art Basel.
The designed pianos are displayed all across the Design District with "Pop Up" live performances from local musicians during Basel week. Pop up Piano Miami will then host a fundraiser concert, the proceeds donated to Friends of the New World Symphony and Central Africa's only symphony orchestra.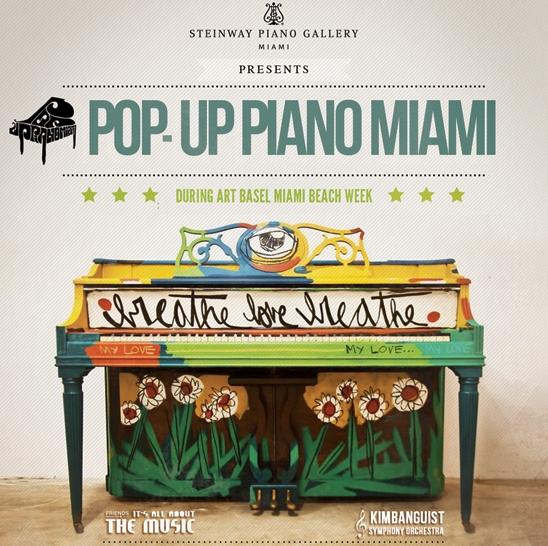 Pop-Up Piano Miami
Pop-Up Piano Miami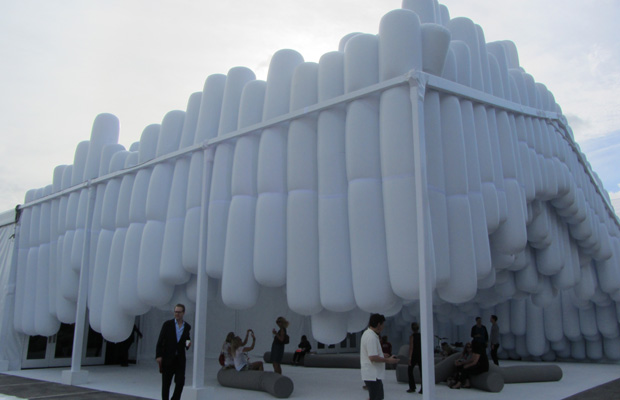 Drift by Snarkitecture
Drift by Snarkitecture
One of the most anticipated parts of this year's Design Miami has been the Drift installation by Snarkitecture. It was installed at the entrance of the Design Miami pavilion, giving people a place to sit, Instagram, and marvel at its intricacy. It amazingly gives the illusion of a floating tent.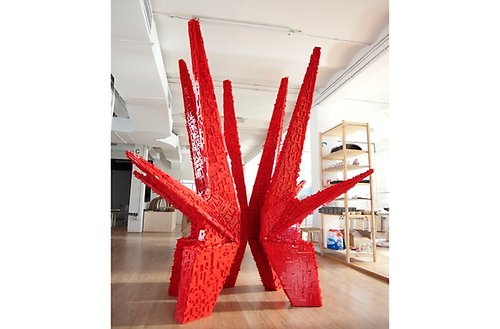 Los Carpinteros' – Legos Installation
Los Carpinteros
We were attracted to a giant sculpture made of Legos… can you blame us? Los Carpinteros' surreal sense of humor uses scale and material as comic material and this installation. The perfect manifestation of their witty aesthetic. The red is amazingly bright!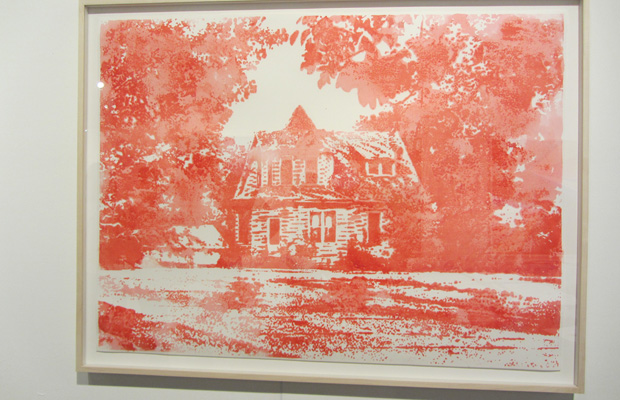 280989645921 by Matthew Brandt
280989645921 by Matthew Brandt, 2012
For another piece that deceives you from its materials, Matthew Brandt's confusingly titled 280989645921 is made ofhubba bubba mystery flavor gum on paper. It comes signed, titled, and dated and is from the M+B gallery booth.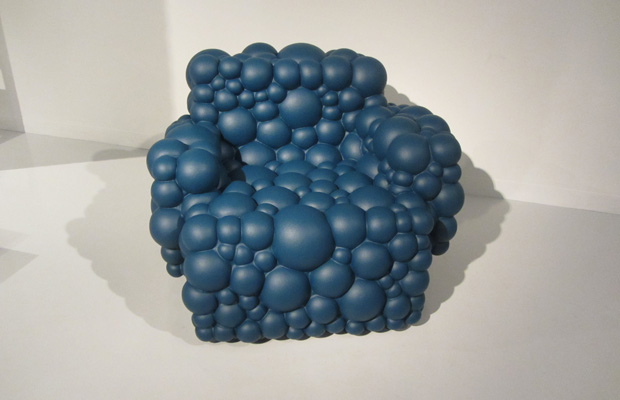 Mutation Lounge by Maarten de Ceulaer
Mutation Lounge by Maarten de Ceulaer, 2012
The Mutation Lounge, made of foam spheres and durable rubber, appears in various colors at the Industry Gallery booth of Design Miami. It uses a common industrial material to be innovative and push the limits of design.

Photos and text via Absolut Art Bureau, Huffington Post, Complex Magazine