Art Shows To Check Out In Mumbai This Month
26

Oct

'21

11:43 am

by

Manisha AR
The return of art fairs across the globe is ushering in confidence among local and international galleries to reopen their doors to visitors. We bring you a quick review round-up of shows to stop at in Mumbai this week. The positive impact of moving everything online for two years is visible when you look at the choice of artists and themes. Jhaveri Contemporary, for instance, is debuting two diaspora artists from the UK, while Galerie Isa brings together a collaboration between miniature artists and landscape painters from two very different contexts. We've also included a collaboration between art critic Nancy Adajania and textile artist Nelly Sethna. The retrospective explores narratives around Sethna's work that brings her story and work back to life with fresh perspectives on textile arts and craft work. Lastly we have a show that celebrates the 'feminal universe' at Method Art Space in Kala Ghoda by the iconic duo who make up WOLF, Jaipur.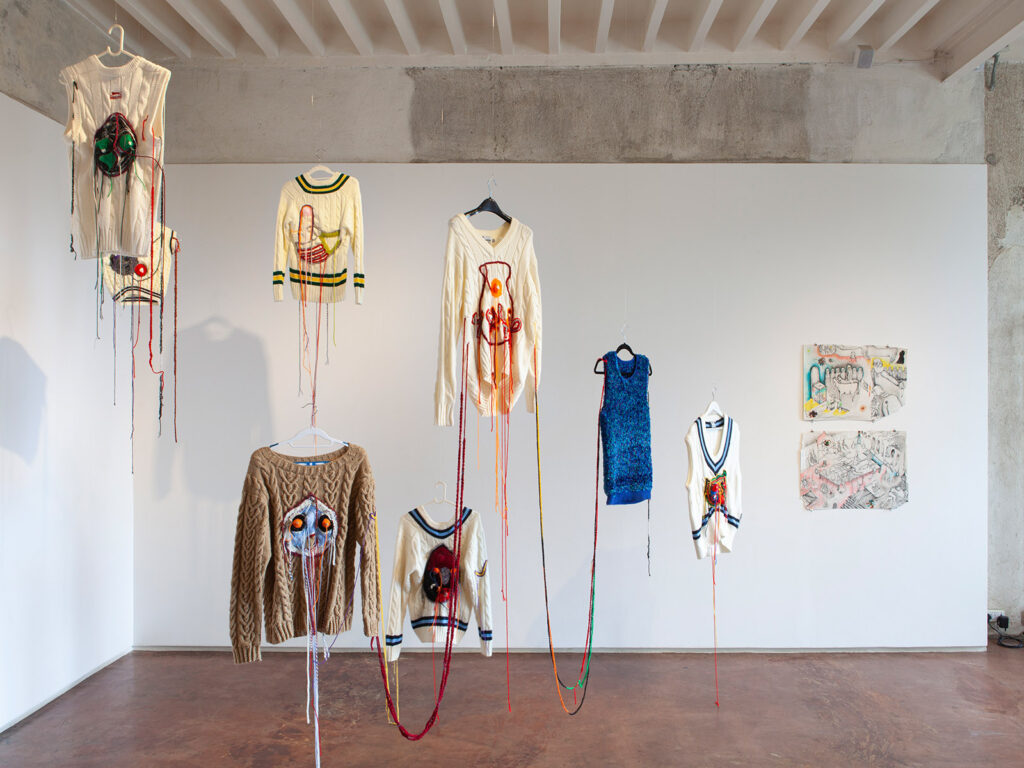 Hardeep Pandhal and Jagdeep Raina with 'You Migrate, we migrate, you displace, we displace,' at Jhaveri Contemporary  
September 2 – October 30, 2021
Making their debut in India, artists Hardeep Pandhal and Jagdeep Raina bring their illustration, mixed media, animation and textile work to Mumbai. Children of the 80s and 90s, Pandhal and Raina revisit their ancestral roots in South Asia with their work. Hardeep Pandhal– born in Birmingham, UK and based in Glasgow, Scotland– has been collaborating with his mother through art. Some of the textile work at Jhaveri Contemporary includes clothes that the artist's mother made which Pandhal altered and embroidered as a way of connecting with her. He also spent a significant part of 2019 learning Punjabi so he could communicate in more than one language with her.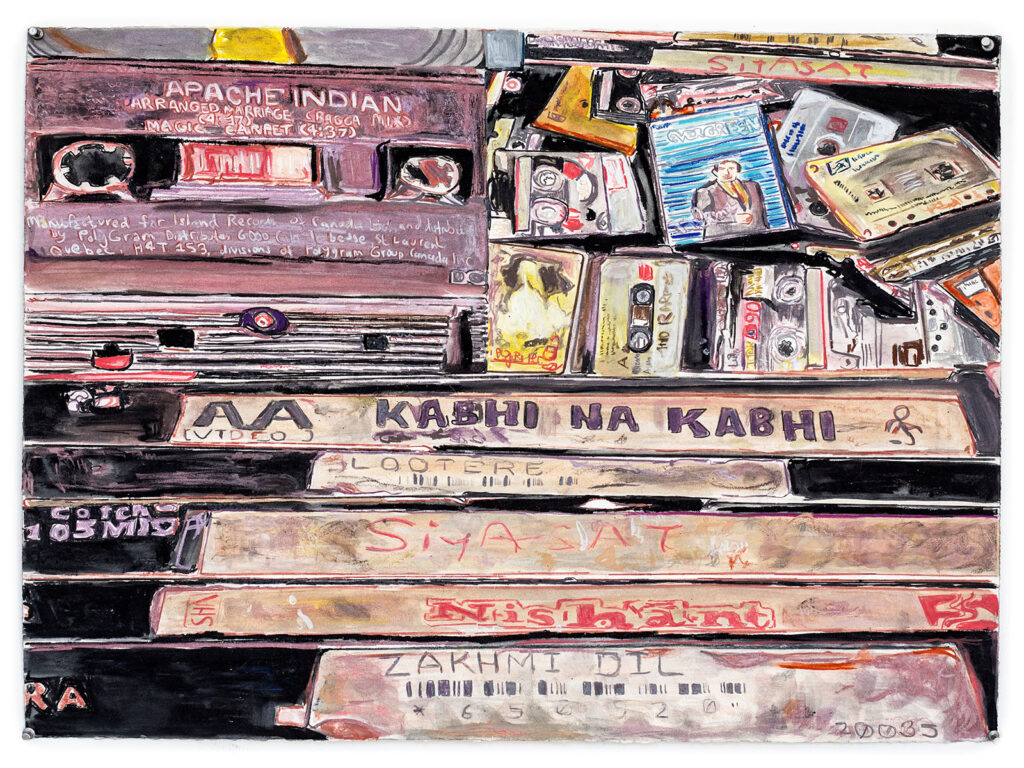 Jagdeep Raina– born in Ontario, Canada to Kashmiri and Punjabi parents– explores identity through personal histories and public archives. Reminiscent of newspaper comics and still-life portraits of people from real life, Raina's prints are like photographs you might find hidden in diaries and notebooks, locked inside a cupboard. Some, like You Reappear Again, 2015, a mixed media print resembles a cassette or CD cover, nostalgic like memorabilia from a different time. All of his works reflecting history have undertones of satire within them. A blend of nostalgia, this mixed media show is a very contemporary reflection of modern identities that grow and develop as a result of migration.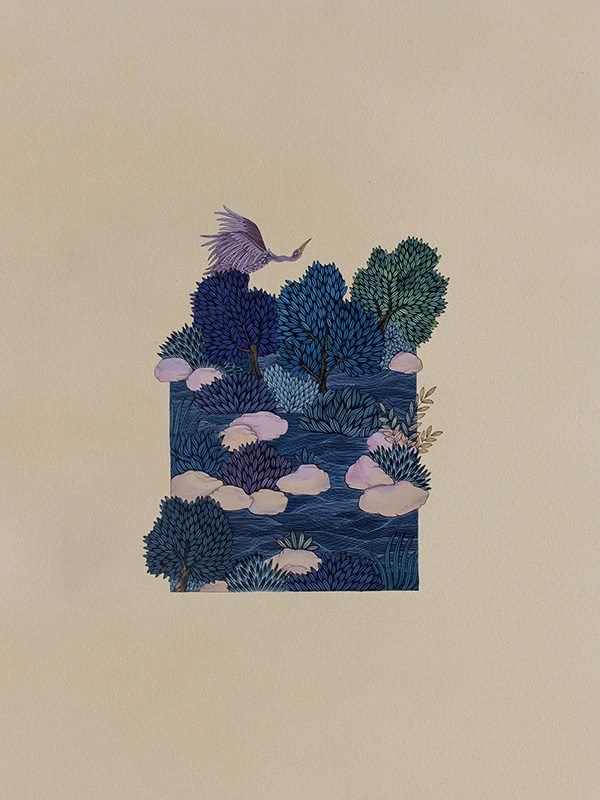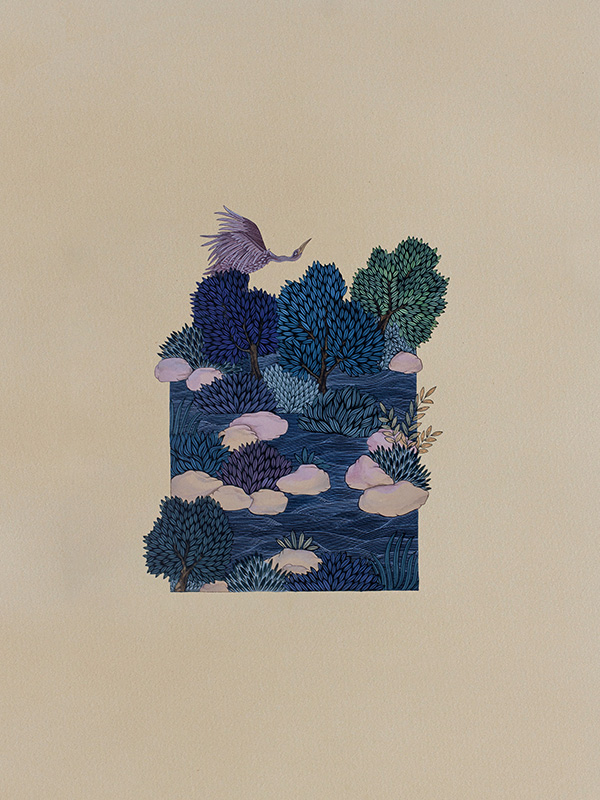 'A Gentle Breeze' at Galerie Isa by Maha Ahmed and David Brian Smith
22nd October- 24th December, 2021
A trained miniature artist and a landscape painter find common themes in nature and color palettes at Galerie Isa. While Ahmed's work is largely gouache and watercolor on paper, Smith's work is oil paint and gold leaf on paper. Both of their work result in creating a gentle, meditative atmosphere–pop in for a quick respite from the busy city. In spite of their varied contexts, the repetitive patterns, the soothing lines, the deep blue and earthy color palette, a language both artist's seem well-versed in.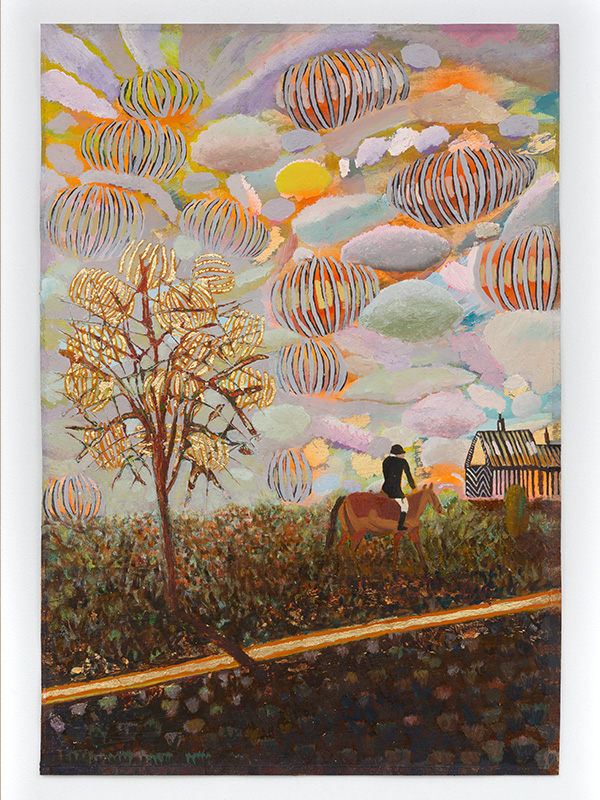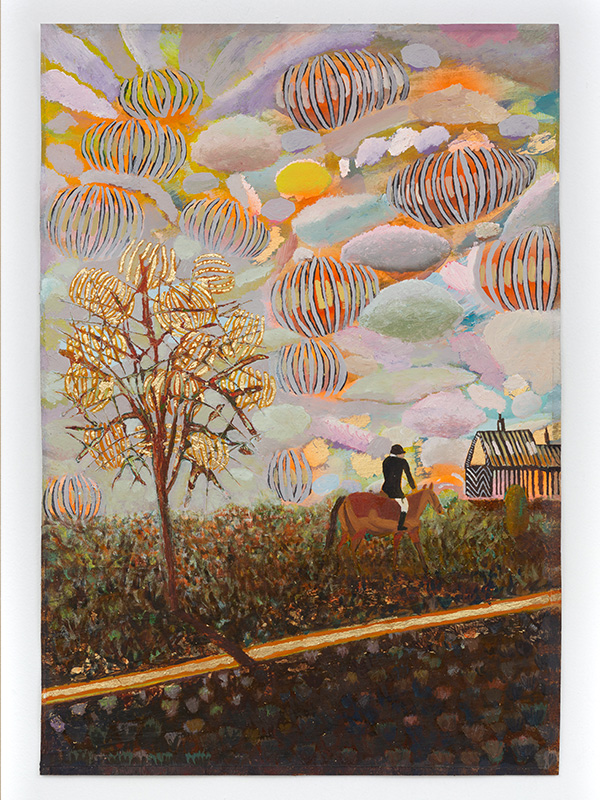 Ahmed is inspired by Persian and Mughal manuscripts as well as Japanese landscape paintings. In her work she builds a world filled with hybrid creatures and utopian landscapes. On the other hand, Smith is inspired by a group of painters called the Brotherhood of Ruralists who focused on the depiction of nature and rural places. The show brings to mind another kind of utopia, a more idyllic and slower life–– one we're all too familiar with and finding ourselves drawn towards.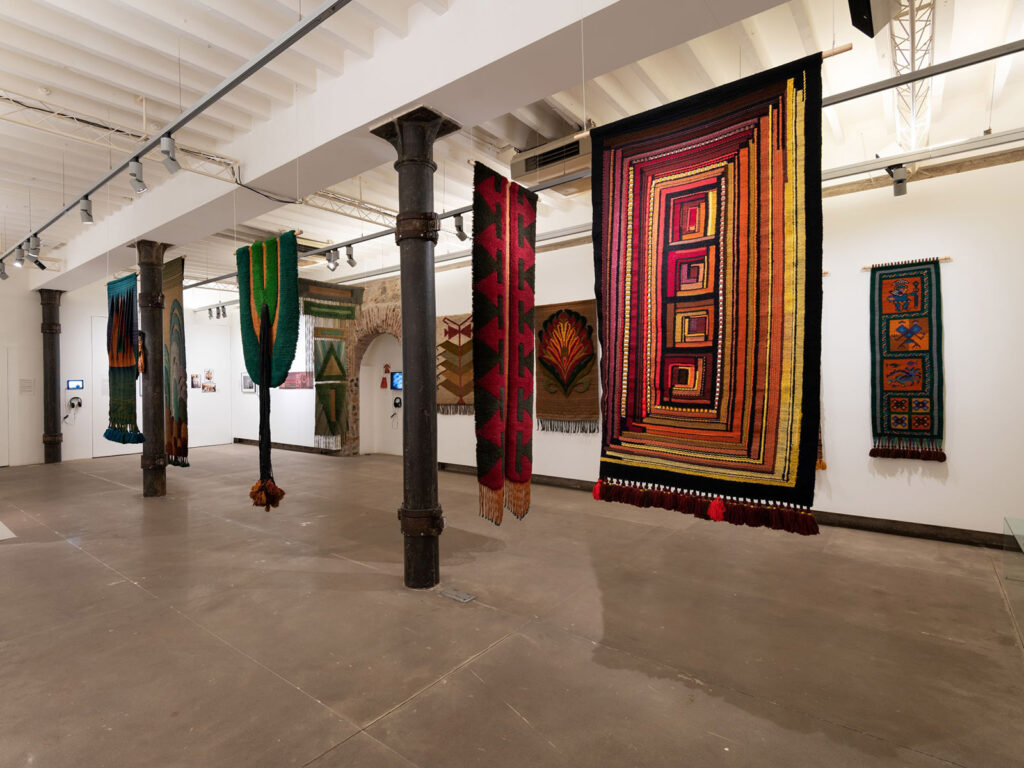 Nelly H Sethna at Chatterjee and Lal
1 September – 30 October, 2021
Textile artist, designer and writer, Nelly H Sethna made significant contributions to crafts in India. After studying at Cranbrook Academy, she was invited by the National Institute of Design in Ahmedabad to establish a modernised textile design program to meet the changing demands for Indian textiles and crafts abroad. She went on to receive several accolades for her contributions like the Homi Bhabha Fellowship in 1972 to study kalamkari which she went on to help revive. She also received the Padma Shri Award from the Government of India.
Curated by Nancy Adajania, the show at Chatterjee and Lal proposes a more nuanced understanding of Sethna's contributions and designs as collaborations inspired by the people she met and the places she worked at include the Bombay Dyeing Company. The show includes new archival material that map's her exhibition itinerary which includes research trips to Kashmir, Iran and the Kutch. The show also includes documentation of her work from large corporate commissions from Godrej Bhavan, Express Towers, the Bombay and the Ford Foundation. Textile easily becomes a functional object rather than a study in aesthetics. However at Chatterjee and Lal, viewers are taken on a more guided and nuanced journey in textile art at Nelly Sethna's retrospective. The show is a grand collaboration between Adajania and Sethna.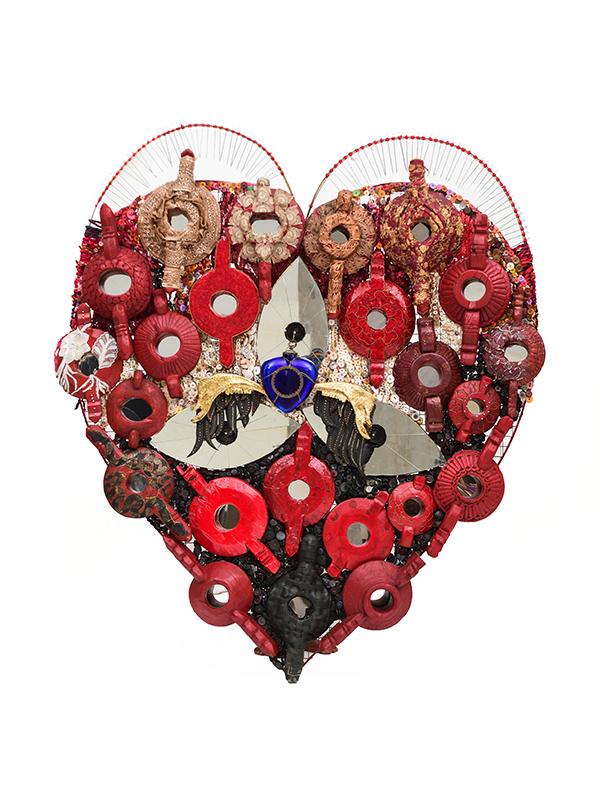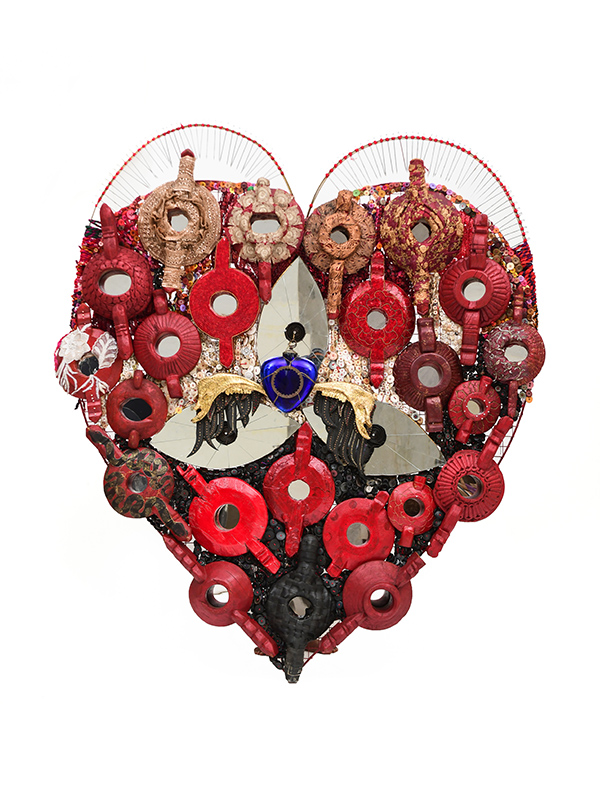 'Laal Paar' at Method Art Space, Kala Ghoda
22nd October – 4th November, 2021
The Baro Market, a decor brand, has teamed up with WOLF, Jaipur – Ritu and Surya Singh for a show at Method, Kala Ghoda. Method has built itself a reputation of inviting a roster of art that is accessible to all and invites a newer audience to engage with street artist Tyler, illustrators like Osheen Siva and visual artist Eeshani Mitra to name a few of their past exhibits.
Each artwork by WOLF has been inspired by "ancient history, Sanskrit relics and made of scrap, waste, and discards such as buttons, hairpins and ghungroos." The name has been inspired by a handwoven cotton sari Bengal called Laal Paar. A white saree with a red and gold border that is reserved usually for married Bengali women, the Laal Paar symbolises femininity and an auspicious occasion. In WOLF's work, many of their mixed media pieces pay homage to this representation.