An artful blend of shopping and dining at Beyond Designs Home and Bistro in Delhi
11

Mar

'20

9:30 am

by

Beverly Pereira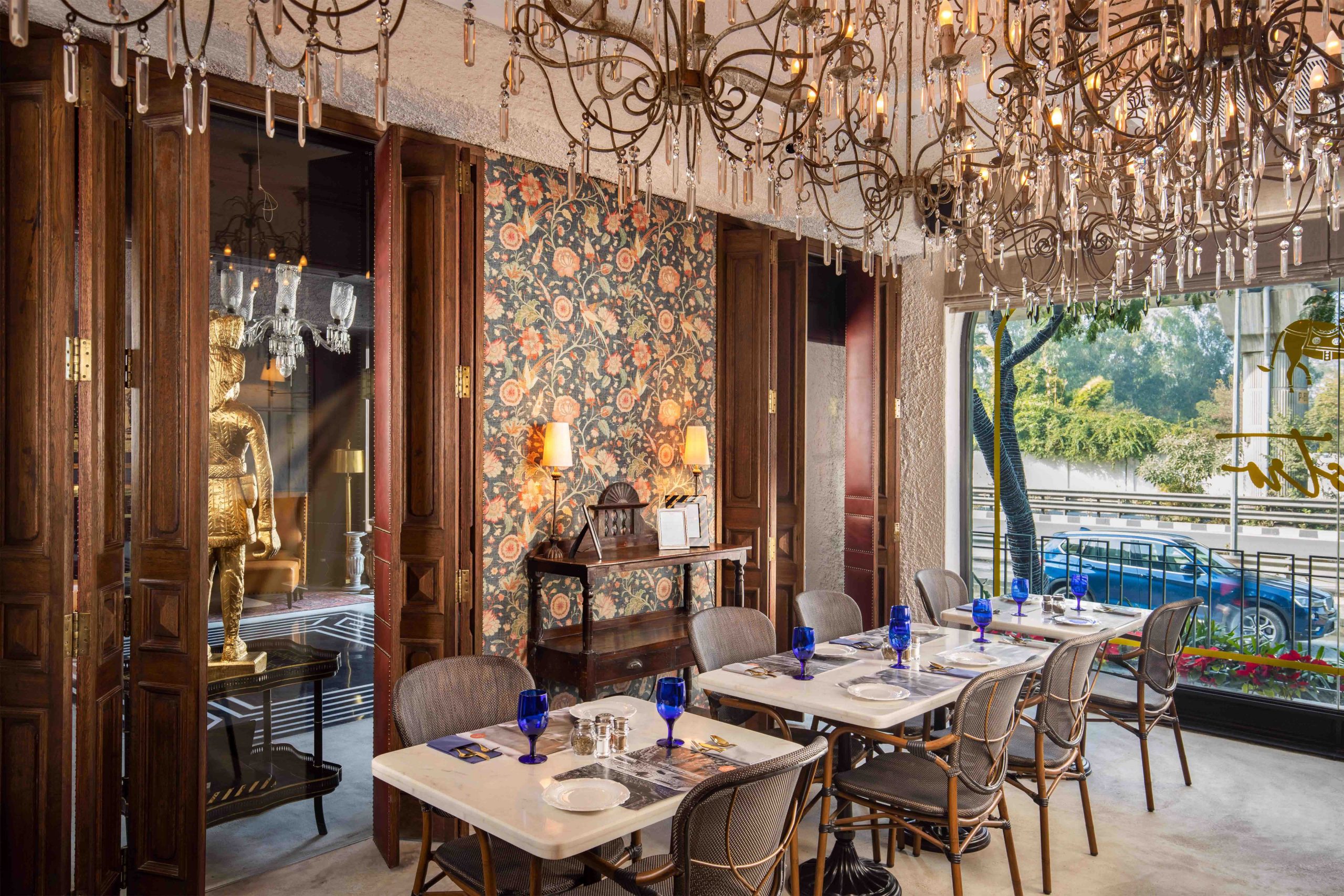 When Beyond Designs launched its flagship store on MG Road, Sultanpur, shopping for chic home décor in the capital turned into an enjoyable pursuit. Thanks to its unique aesthetic, one had easy access to elegant furniture, home accessories and interior design solutions. Now, two years later, Beyond Designs has launched a 1200-sq-metre restaurant adjacent to existing home store of the same size. Beyond Designs Home and Bistro, as it is called, is quite easily the place to go if you want to experience the best of both worlds in one fell swoop. You can browse through some of the most exquisite home accessories collections and then break for a fantastic meal before you get back to figuring out whether that chest of drawers is something you really need in your life.
When at Beyond Designs Home and Bistro, you might want to prepare yourself to stay a bit longer than you imagined. Leaving the outside world behind, you enter an environment driven by a strong European aesthetic. Soaring wooden arches not so much divide the bistro and store as they tie the two spaces together without interrupting the visual experience.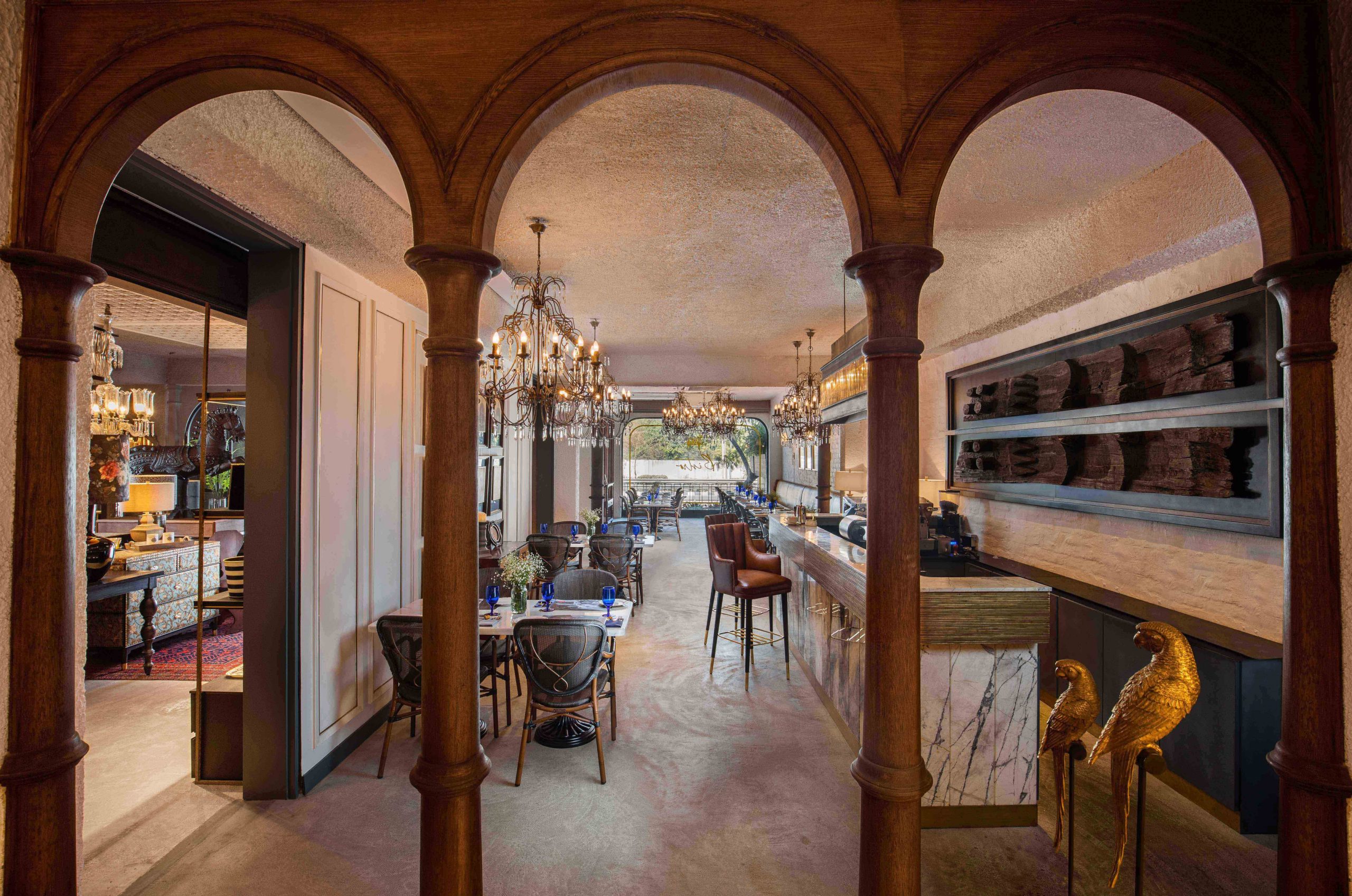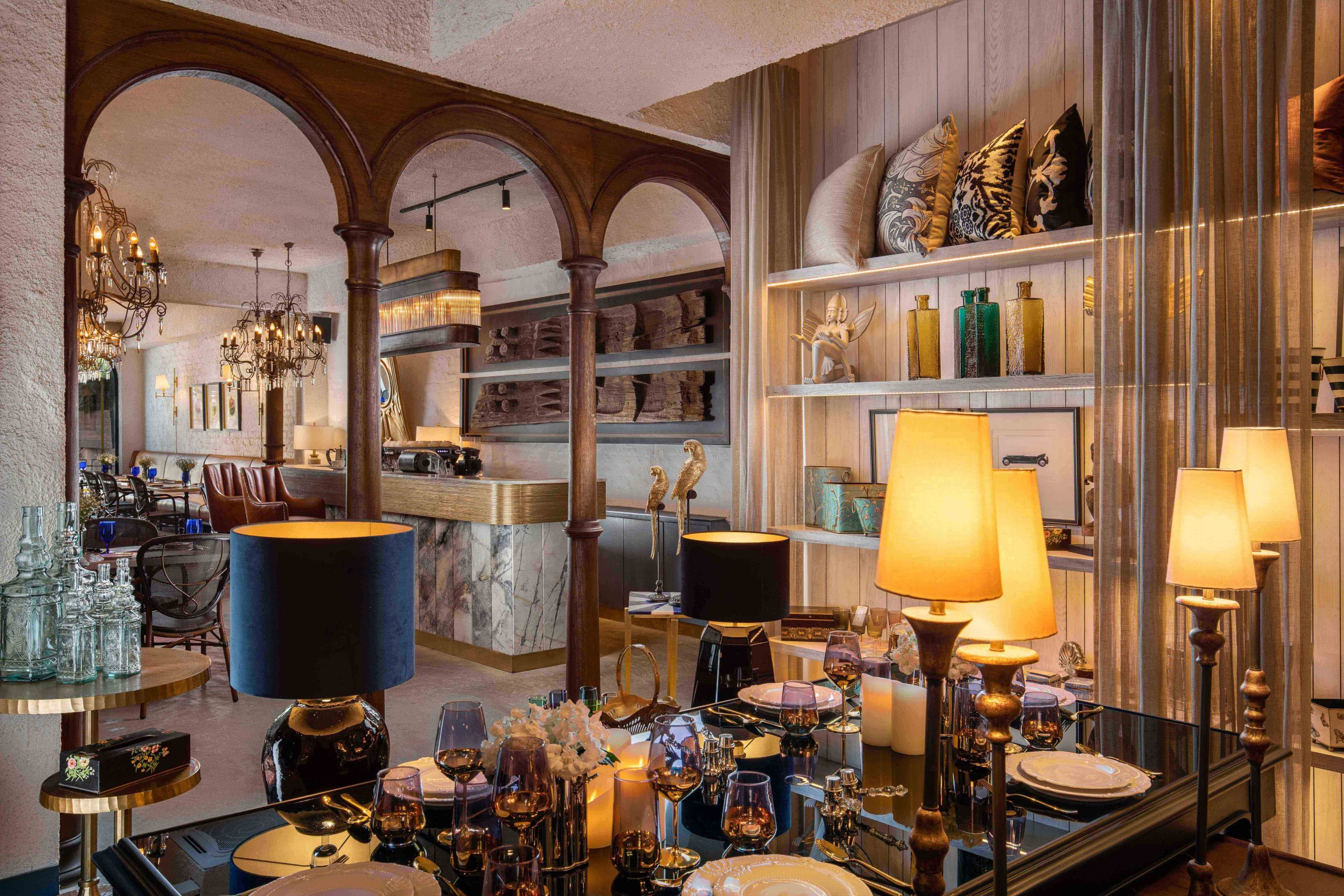 In the French-inspired bistro that serves Modern European and Asian fare, the eye is drawn to a series of grand chandeliers that instantly set the tone of this space. One is transported to a French dining room of the Belle Epoque period. The seating comprises wicker chairs, plush marble tabletops resting upon metal bases, a long sofa seating in upholstered leather treated and stained in a trademark shade for the bistro, and sofas upholstered in exotic prints. "All our furniture is custom-made and is a combination of classic and contemporary styles, charming vintage and ageless antique appeal. They are a byproduct of our study of Indian and European furniture across centuries, created in a contemporary style to fit into any space," says Neha Gupta, co-founder of Beyond Designs and founder of Beyond Designs Home and Bistro.
Carefully selected materials like wood, marble, metal and plush fabrics create a richly layered setting within a neutral shell. Semi-finished brick and concrete walls are painted in white for an effortlessly rustic effect, while the epoxy cement flooring adds to the muted effect. Select walls are enlivened with bold floral wallpaper, while others play host to botanical-inspired and other fittingly themed artworks. "The design elements are typical of the Beyond Designs signature style – a medley of classic and contemporary handcrafted traditions from around the world, across genres to evoke rich and luxurious imagery. It reflects our aesthetic of luxury meets art and design with a French bistro vibe," Gupta explains.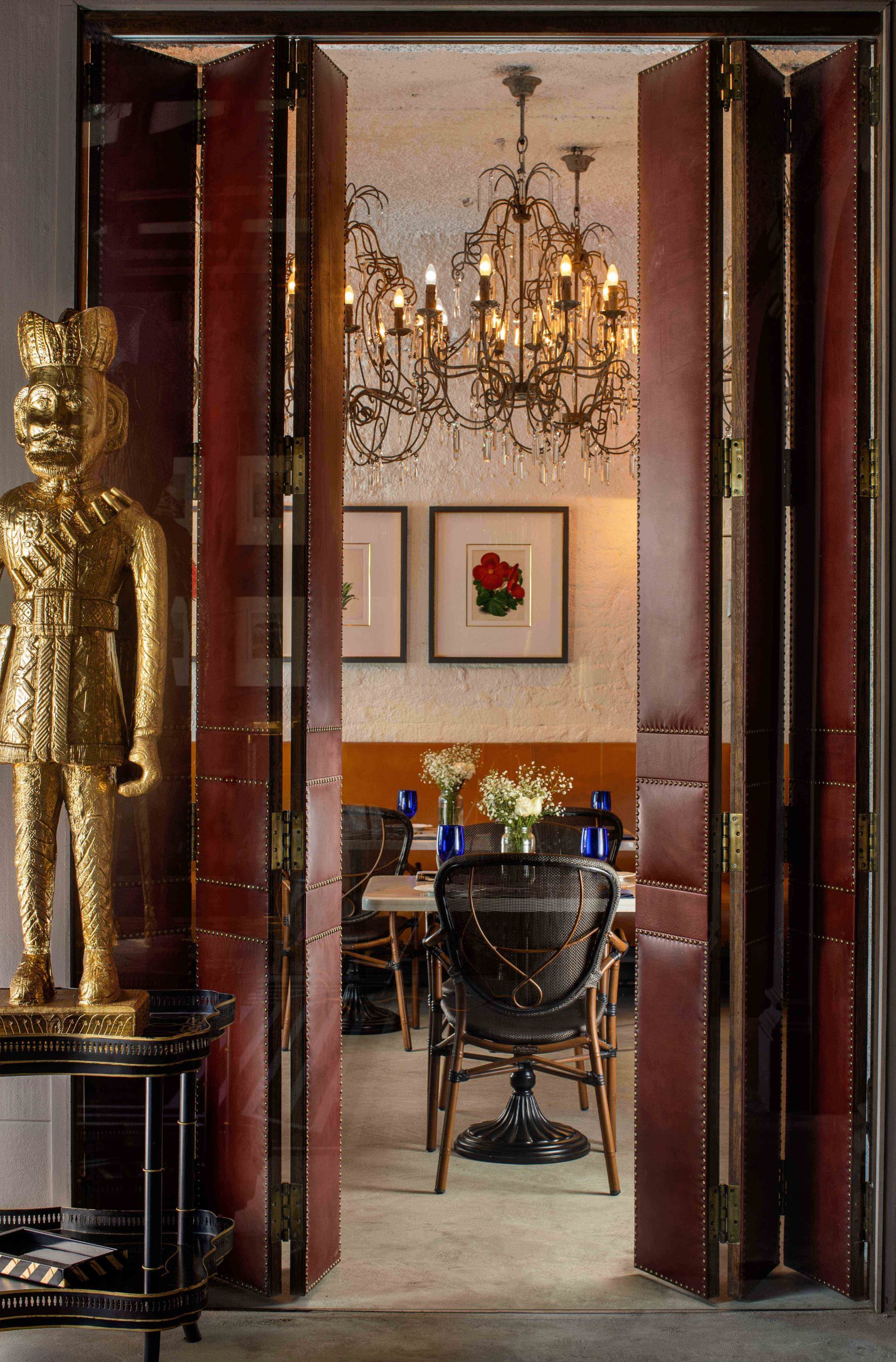 Needless to say, much of what you see while you dine at the bistro is also available in the home section; although many of the stunning pieces were created exclusively for the new extension of the store. The chandeliers, for example, are from the 2018 home collection by Beyond Designs. Gupta adds that the antique pieces in the bistro were given a contemporary twist to make them compatible for modern homes without losing their original essence. A Nagaland panel sourced from the Northeast on one of the walls is a good instance of this finetuning. "We have given it a modern twist by cutting it into half and then giving it a contemporary look by presenting it as a diptych painting," she says.
The space was earmarked for the bistro when Gupta and her husband Sachin (who worked on its interior design) launched the flagship home store two years ago. All that was really added, she reveals, were a few columns and arches to both support and add a decorative element to the space.