Auriga Restaurant & Lounge, Mumbai by Sanjay Puri Architects
21

Feb

'14

11:00 am

by

Crew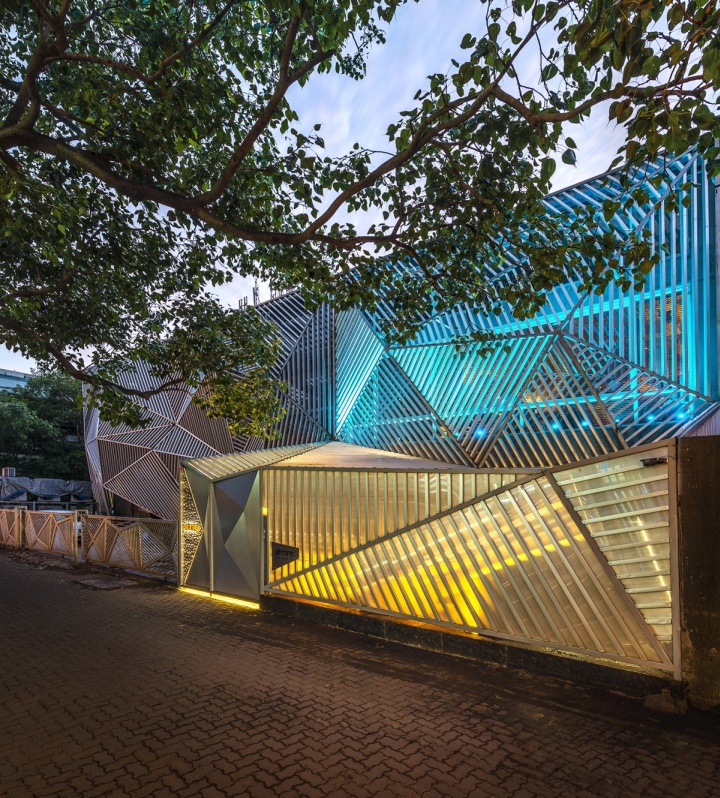 We were at Auriga for dinner the other night for the first time and were quite impressed with the architecture as well as the interiors of this Lounge & Restaurant. Located in a small lane in South Bombay. Designed by Sanjay Puri, Auriga sticks out like a sore thumb among the industrial building neighboring it. An old factory warehouse was stripped off its external walls to allow the insides to be infused with natural light and create a view of the large trees along the road from its internal spaces that were transformed to a restaurant and a lounge. 
The entire building exterior is created in a web of aluminum fins that are folded in angular planes. This geometry is carried through into the interior of the ground level where the web is more abstracted and sheaths the walls, ceiling, staircase, bar and columns. Partially open and partially enclosed in strips of galvanized metal sheets that are backlit, the entire space is rendered sculptural with the integration of all design elements within the abstractly woven web.
A black palette forms the backdrop for this metal web with a flamed dark grey granite floor, black walls and black sound insulation fiber boards constituting the ceiling.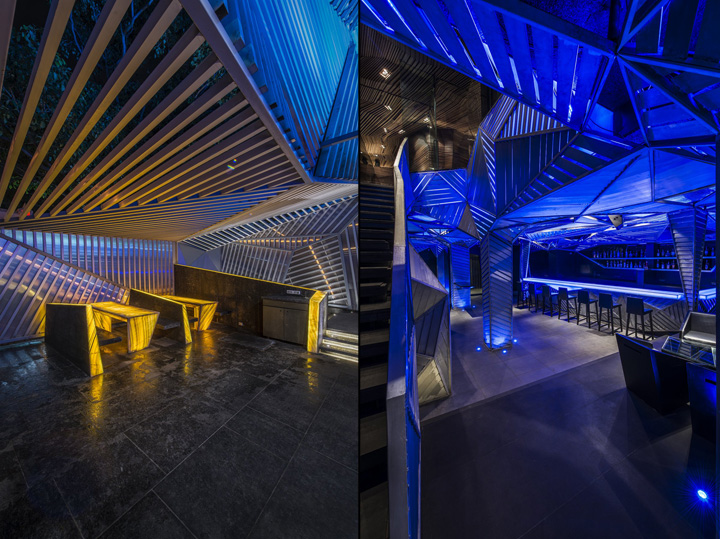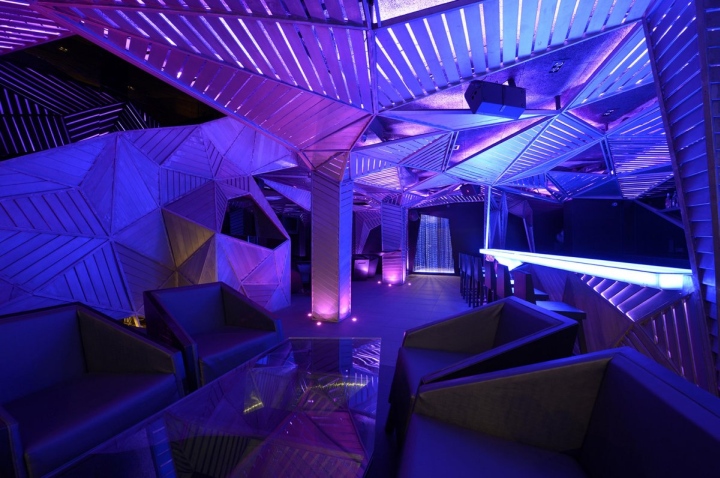 The lower floor is the lounge with a lovely open air outdoor section. Using the emptiness between the strips makes way for use of colorful LED lights. Yellow warm light for the out door section, where agate is back lit to form most of the furniture. Agate always adds a feeling of sheer opulence. Auriga makes you feel like your moving for one color mood into another. Moving into a cool blue lounge with a more heavily angled bar. Climb up to the dining area. This level is a complete contrast to the below, one using more steel and the other wood. Adding more warmth to the otherwise cold touch of steel. Creating different experiences as you move through. 
We can't give a big thumbs up for the food, but definitely go check out the space and its fun undulations!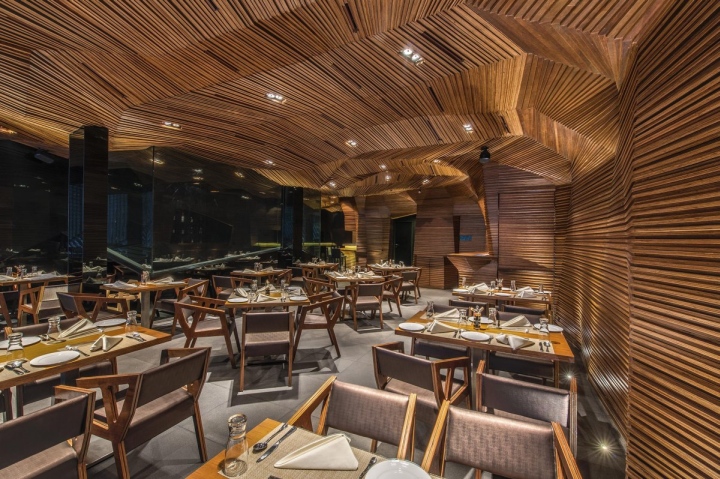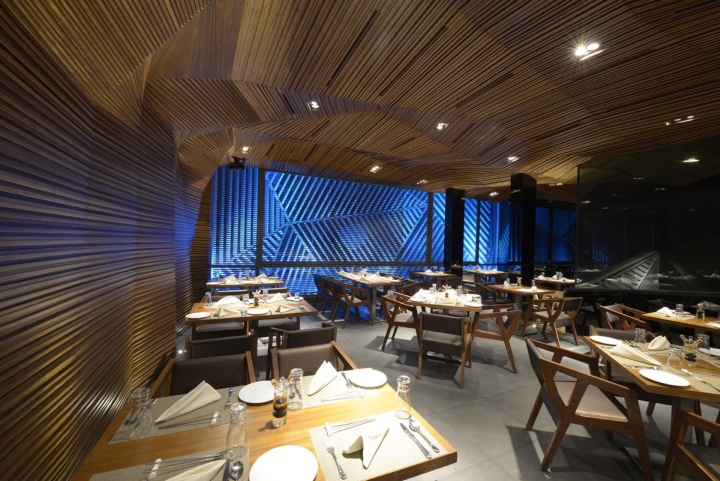 Architect: Sanjay Puri Architects
Photography: Mr. Vinesh Gandhi