Bathroom Goals – Design Pataki's Top Picks For the Month
8

Apr

'21

6:43 pm

by

Crew
In the past few decades, bathrooms have evolved past functionality into a veritable canvas for creativity. Designers and architects are pushing past the limits of convention by experimenting with materials, colours, scale, and even location to create bathrooms that are nothing short of design goals. This special attention to bathroom design is not only extended to homes but also prevails across restaurants, hotels, and even commercial spaces; catalysed in part by their easy Instagram appeal. From all-concrete bathrooms that exude a raw minimalism to indoor-outdoor baths in the heart of nature, here are some of the bathrooms we can't get over –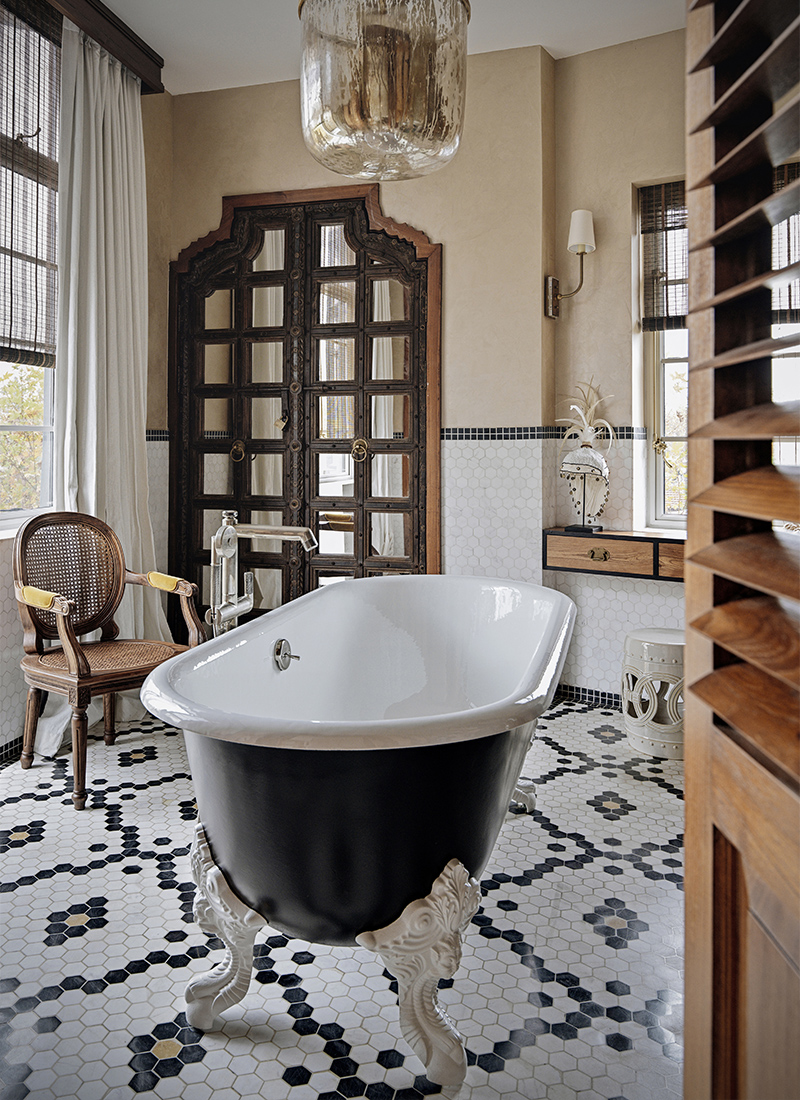 French designer
Baptiste Bohu
makes use of seemingly anachronistic antique mirrors and doors from Jaipur, which he blends in seamlessly with Moroccan, British Colonial, Chinese, Art Deco and French elements this bathroom in Shanghai. A freestanding tub sits right at the centre of the room, adding a striking contrast with its matte black and glossy white body.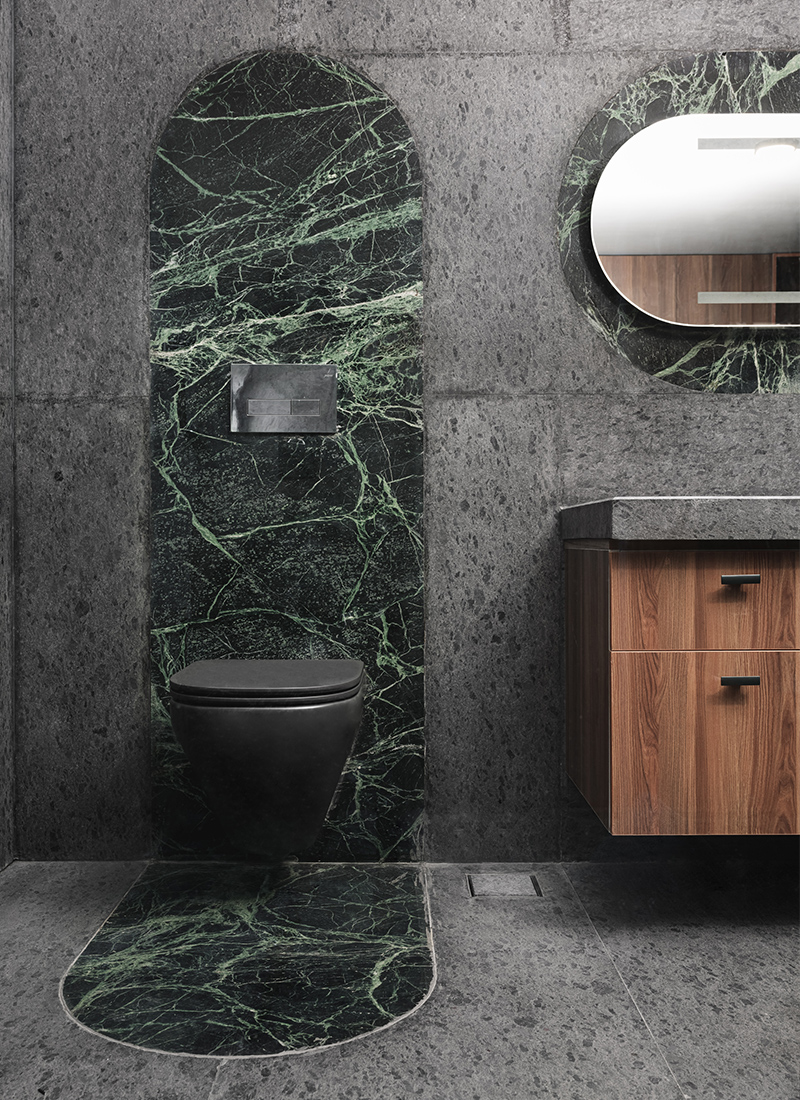 This Ahmedabad house designed by
Studio Saransh
features a conscious interplay between materials, which extends to the bathrooms as well – while flecked grey tiles cover the floors and walls, veined, emerald-coloured marble backs the fixtures as a visual highlight.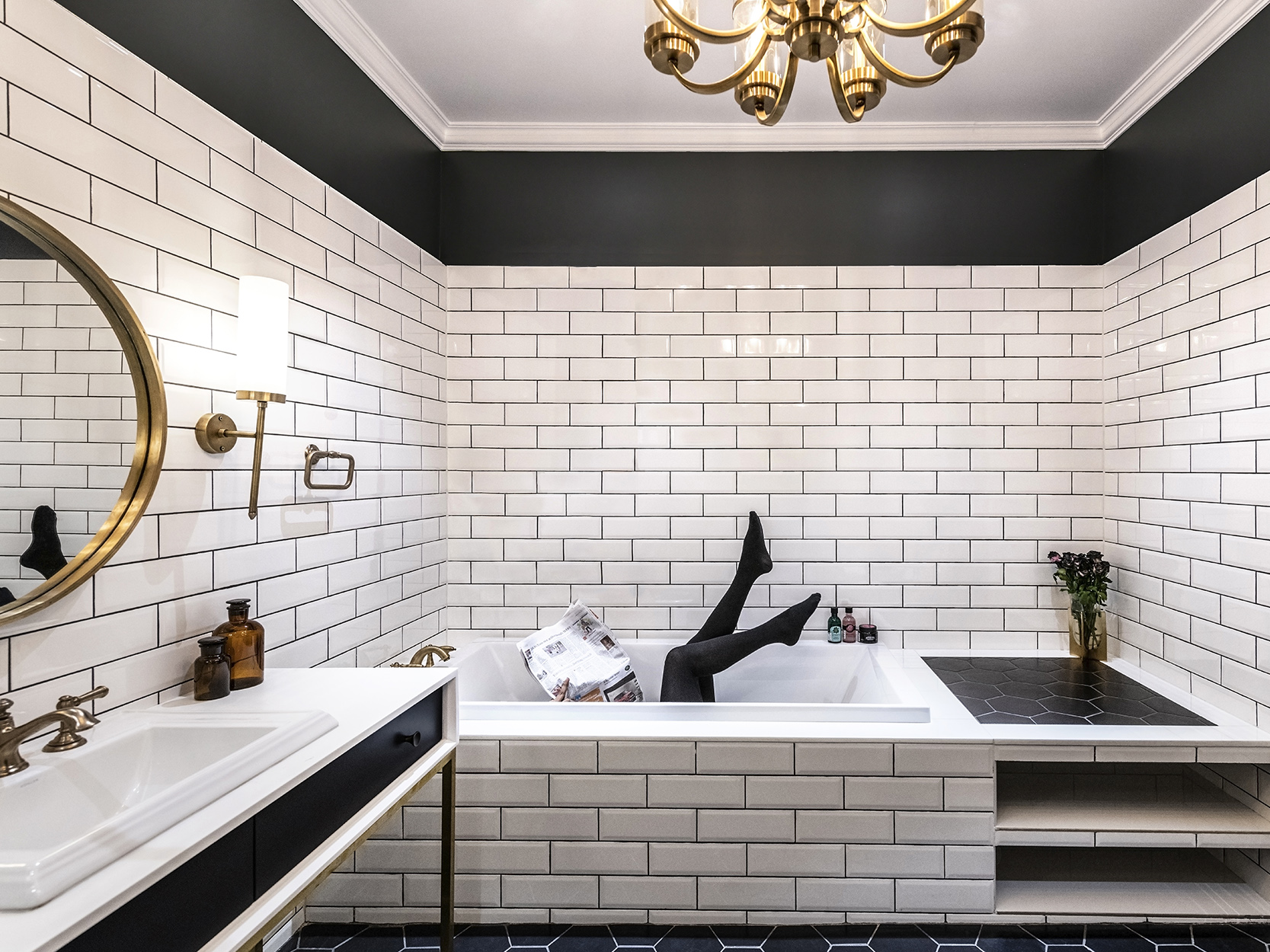 The duo at
Hummingtree
designed this bathroom in stunning white subway tiles, detailed with elements of brass and black. A difference in colour, shape and finish between the two types of tiles used adds a welcome variation. The wall-mounted brass lights and vintage brass chandelier complete the look.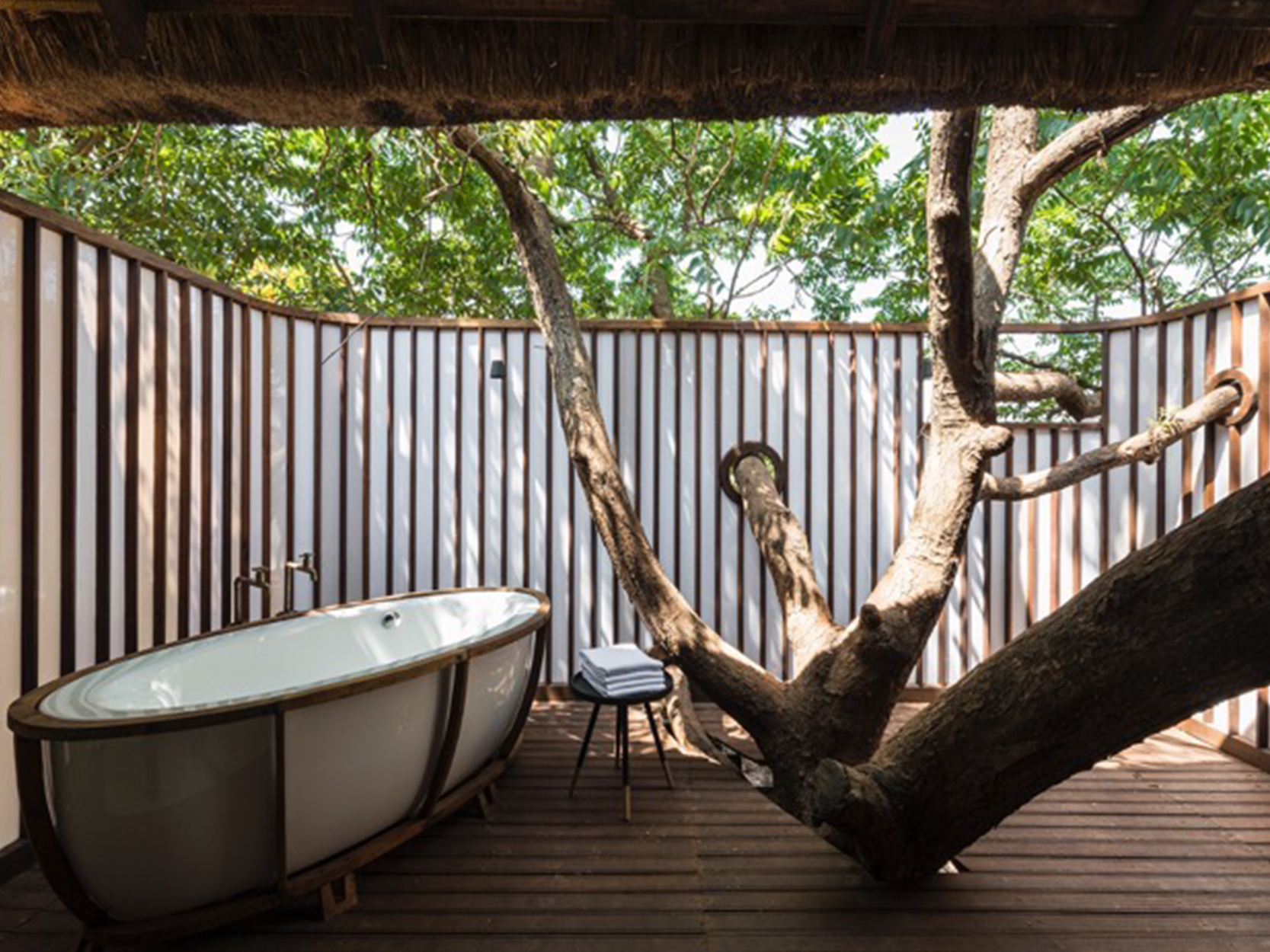 Architecture Brio
's design for Tala, The Tree Villa features a bathroom that seeks the most intimate rendezvous with nature. It is here that an old Garuga fruit tree punctures the floor and one of its branches enters the room and exits again through the thatched roof. Other branches spread across the bathroom before exiting through multiple circular openings in the enclosure.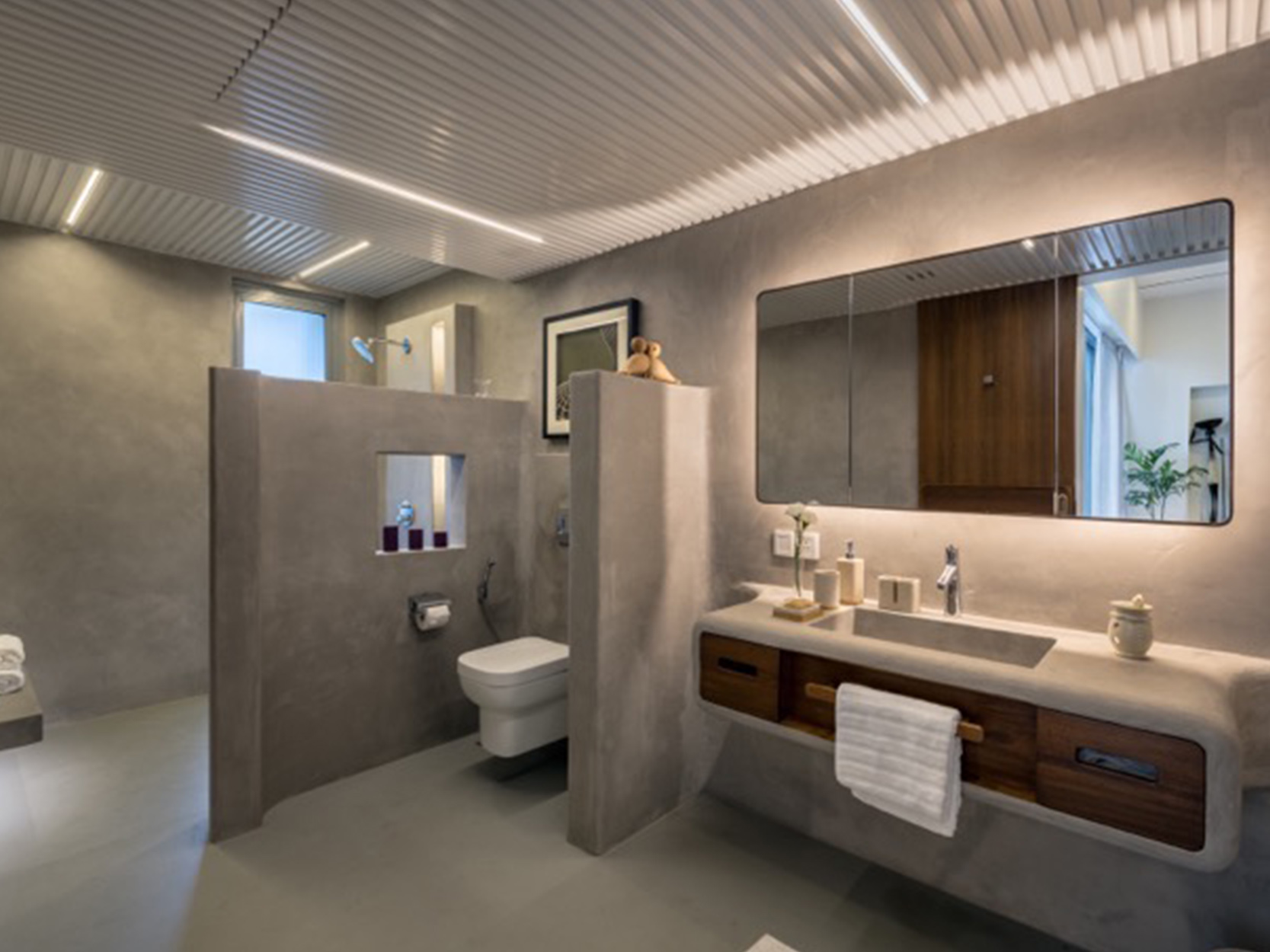 Designed by
Studio Hinge
, this seamless concrete bathroom exemplifies raw minimalism. This cool, all-grey palette is complemented with a hint of warmth that comes through the wooden detailing, creating the perfect balance.