Behind The Scenes At Kitchen Garden, Bandra
18

May

'17

2:20 pm

by

Crew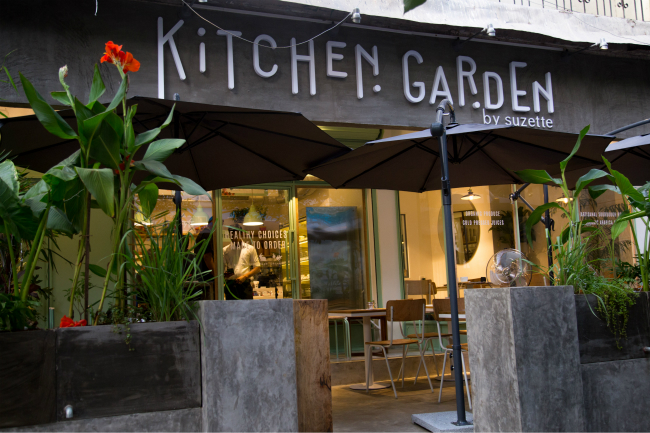 Mumbai is a city of innumerable cultures. One where sights, smells and flavours from across the world blend together seamlessly to create an inimitable identity. While every area has its own specialties, if you were to pinpoint an epicentre, most would look unhesitatingly to Bandra. The ever-so-slightly elitist Western suburb has long been the meeting point of Mumbai's expat community and as such has birthed a variety of eateries serving up a range of international fare.
One of the best known among them is Kitchen Garden, the third instalment in the Suzette legacy. Never fear, the original avatar – the Suzette Creperies in Bandra and Nariman Point – are still alive and kicking, but Kitchen Garden has taken that level of excellence and brought us a whole new dining experience. Created by the same dream team behind the Suzette brand, Antonia, Jeremie and Pierre, Kitchen Garden is a passion project that has been on the books since long before the success of the iconic creperies.
Their goal was to recreate the cosy atmosphere of a French Bistro while incorporating their ethos of sustainability. Antonia is the mind behind most of the restaurant's sleek modern interiors and she has ensured that the all of the rustic furniture was constructed from locally sourced mango wood. Many of the light fixtures are upcycled finds from Chor Bazaar, the resting place for so many of Mumbai's antiques. The interiors are cheerily coloured in white to mirror a pristine kitchen and a handpicked mint green, a favourite of both Antonia and Jeremie, which reminds them of their homes in Provence.
The outdoor patio is one of its most enticing elements, a little oasis in the midst of the Bandra's concrete maze. The idea was to create a refuge of greenery around the restaurant and Adrienne Thadani – creator of the Mumbai organisation S.E.E.D – has lent her expertise to curating the cocoon of foliage. Adrienne is mastermind when it comes to urban farming and can create forests in the unlikeliest of places. An advocate of modern sustainability she was the mind behind the Mohammed Ali Road Flyover Farm, a hugely successful rooftop farming community.
Kitchen Garden is a pocket of serenity away from the hubbub of Mumbai life. Organic in ways that extend far beyond its extensive menu, this restaurant is a welcome addition to Bandra's cornucopia of cuisines.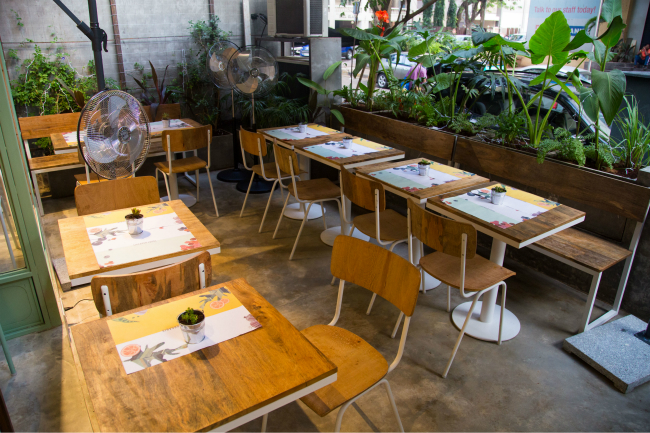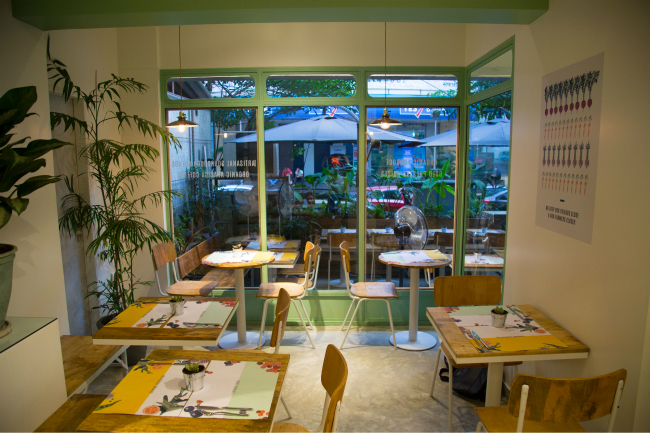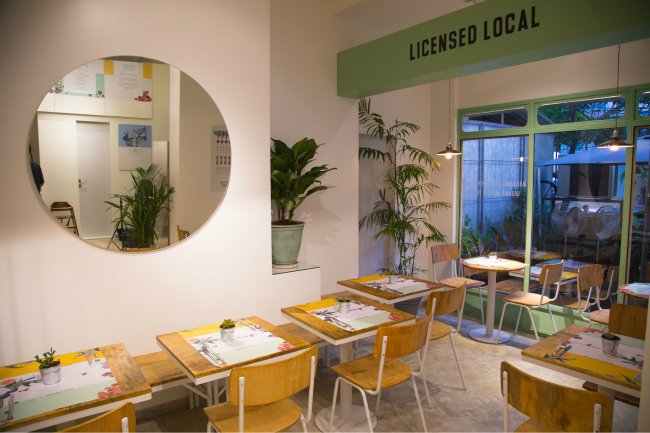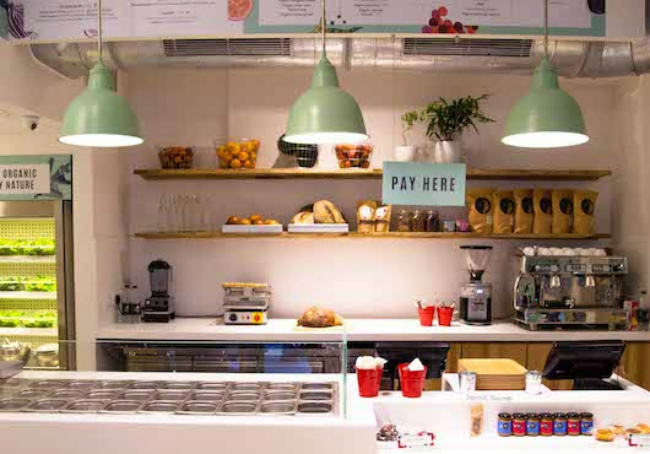 Photographs courtesy Kitchen Garden