Bobby Berk On Designing With Empathy, And Finding Inspiration During Self-Isolation
9

May

'20

9:30 am

by

Nuriyah Johar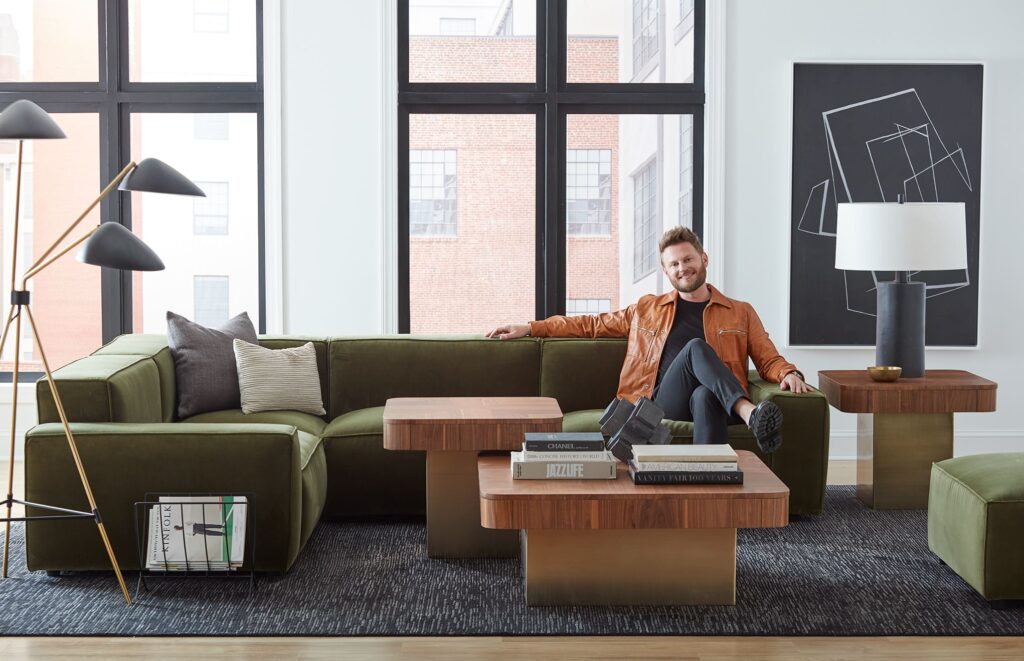 Bobby Berk's design process follows a straightforward principle. "I want them to walk in and say, 'If I could have designed this myself, this is what it would look like.'" Berk is best known for his role as a design expert on Netflix's award-winning show 'Queer Eye', where he artfully transforms interior spaces in unimaginably short time spans. Certain aspects of Berk's style have grown identifiable over the seasons. Neutral colour palettes with inky overtones, metallic accents, and matte finishes often feature in the homes, community centres and even restaurants he's designed for his Queer Eye heroes. However, what stands out in every single one of Berk's projects is his ability to infuse his designs with heartfelt emotion.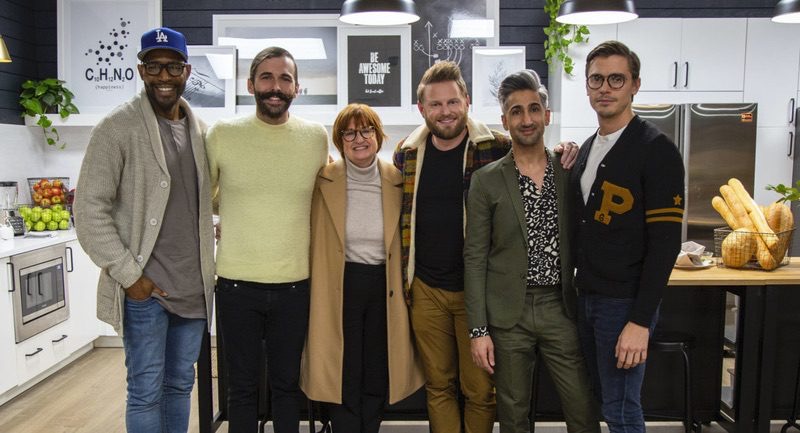 Empathy is inextricable in Berk's approach to interior design. The LA-based designer has a unique talent in identifying that which is truly meaningful and working it seamlessly into a space. For Jody, a self-proclaimed 'country-girl', they were decor elements reflective of her passion for the outdoors. For a young, 'hipster' mayor, it was a special glass display for the tattered sneakers he wore throughout his campaign. For a widower, it was the words of his late wife engraved into a storage console. Sometimes, Berk looked to a person's pop culture interests to figure out their style preferences. "A lot of the time people don't know how to articulate what style they like or what they want in their home, so listening to their stories and personal anecdotes help me to design a room that feels personal to them", he tells Design Pataki. Seeing as phrases like 'Scandiavian' or 'Modern Farmhouse' could confuse a design novice visualizing their home, Berk has had to rely on cues like 'I love Mad Men' to guide his creative process (which in this case, he translated into a striking mid-century apartment). For several seasons now, Berk's remarkable design sensibilities have left us thoroughly inspired.
We asked Bobby Berk about his work on Queer Eye, his influences, and design in the context of mental well-being –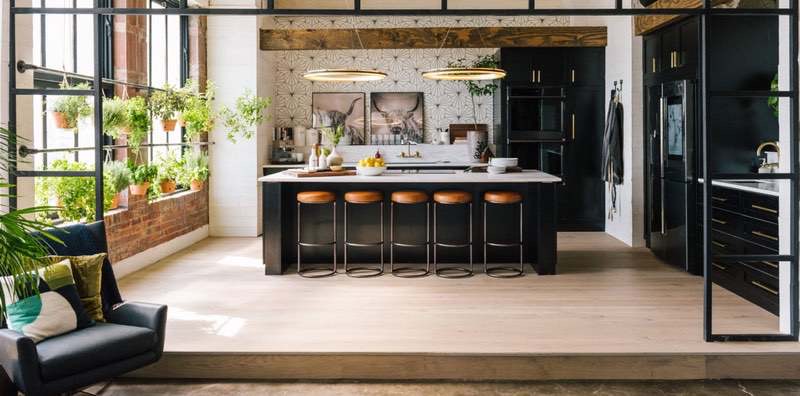 Design Pataki: Can you walk us through your typical design process? 
Bobby Berk: My design process always starts with asking the client, or hero (when I am designing for Queer Eye), how they want the room to feel and function. Is it a room that you want to hang out with your family in, a room that you want to feel productive in, or something else? I ask, "What are the key words that come to mind when you think of what you want to do in the room?" Once I get an idea of how the client wants the room to function, it helps dictate the inspiration and design of the room. Working through the design process requires a lot of collaboration with the client, as I want them to feel like the room is theirs at the end of the process. I want them to walk in and say, "If I could have designed this myself, this is what it would look like."
Design Pataki: How can design be transformative from the perspective of mental well-being? 
Bobby Berk: Mental health and design go hand in hand, and that is something that I am very passionate about. Your home should be your sanctuary – your place to recharge and your refuge from the outside world. Everything that you put into a room and the way that you design it can affect your mood, productivity, and mental state. With every room that I design, I try to work in personal items from the client. Whether that is family photos or hand-me-down furniture, filling your space with the things that you love will help your house feel like a home.
Design Pataki: What role does empathy play in your design process? How are you able to pick out elements that imbue a space with personality?
Bobby Berk: When designing rooms for our heroes on Queer Eye, I have such a short amount of time to interact with them, so I really try to pick up on the things that they're passionate about and their personalities. A lot of the time people don't know how to articulate what style they like or what they want in their home, so listening to their stories and personal anecdotes help me to design a room that feels personal to them. Whether that's where they're from, or a story about a trip they once went on, or even the colors that they wear, all of that information helps me in the design process.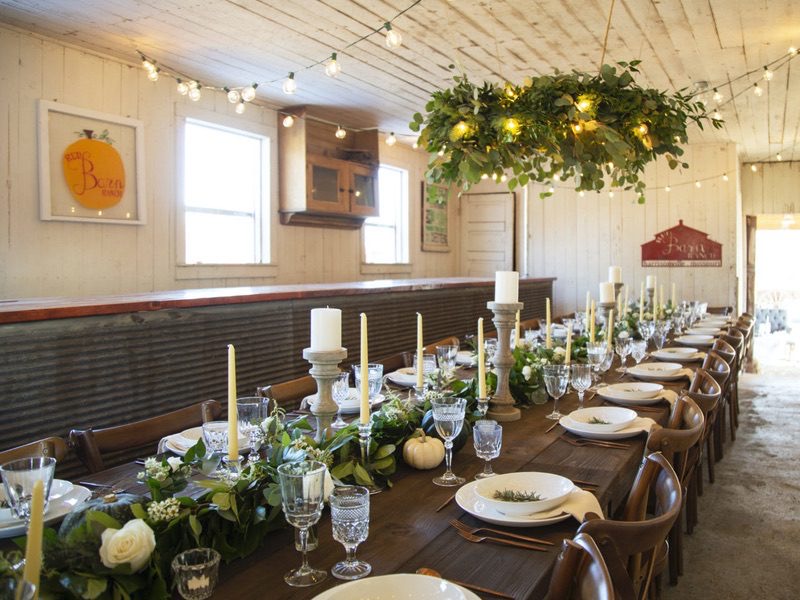 Design Pataki: Which do you consider to be the most meaningful space that you have designed for a Queer Eye hero? 
Bobby Berk: It's hard to talk about one that stands out as a favourite as every single hero has a different story, a different background and a different reason why I love them. They are all so special to me and I feel so lucky to have been a part of their lives. However, one in particular that I loved doing happened a few seasons ago when we met Matt. Matt was a third-generation dairy farmer on the brink of selling what was his family's livelihood for almost a hundred years. Not only were we able to transform his home, but we were able to breathe new life into his farm, giving him a place to host events, weddings and creating a place of income for him. We were able to save his farm, and that was such a special moment for me.
Design Pataki: Who are your biggest inspirations in the design world? 
Bobby Berk: I have always sought inspiration from some of the iconic mid-century designers. It was a time when form married function and everything was designed with purpose. Designers weren't just making something that was pretty, but they were making something that worked well within the space and provided purpose.
Design Pataki: What aspects of Indian Design are you inspired by?
Bobby Berk: The woodworking, intricate designs and inlays are so inspiring to me. I have always gravitated towards a neutral colour palette when it comes to design, so I'm often finding ways to bring warmth into a room through the neutral tones of wood and Indian woodworking. The details, inlay and handiwork are so incredible and have always been an inspiration.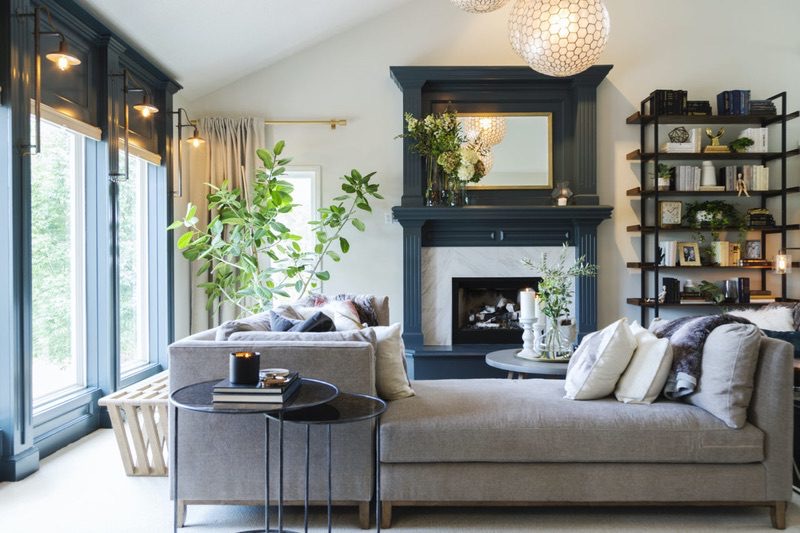 Design Pataki: What has the impact of COVID 19 been on your practice?
Bobby Berk: Every day is a little different and has its own set of challenges, but the only thing that I am able to do is control the way that I use my moments during this time and to stay positive. For my business, we are working efficiently and effectively to be a resource for those who need it most. On BobbyBerk.com and on my social platforms we have made the decision to shift our focus on resources, tips and hacks on how to be healthy and productive at home, as well as constantly giving people an inspirational place to land to find respite from all of this. My entire team is working from home until further notice as my first priority is their safety and comfort. We host video conference calls to connect and remind ourselves to remain positive as each day passes.
Design Pataki: Where do you look for creative inspiration in a time like this? What would your advice be to designers and creative professionals in self-isolation?
Bobby Berk: The digital design world is bigger than it has ever been. With more people spending time inside and on their devices, there is inspiration everywhere. With the extra time, I've loved exploring small makers, artisans, and craftspeople on Etsy, Instagram and Pinterest. There are so many incredible artists out there and I love not only finding new inspiration through their work but also be able to support them. Now more than ever they need our support and help so that they can open their doors again when all of this is over. For those creatives that are currently in self-isolation, my biggest tip would be to get tactile. There will never be a replacement for using your hands. Whether that's learning how to draw or paint, or just collaging old clippings from magazines. Your brain works in a very different way when you turn off the screen and use your hands to create.