Breezy Rains! Pataki Mood # 1
27

Jun

'16

4:47 pm

by

Priya Chainani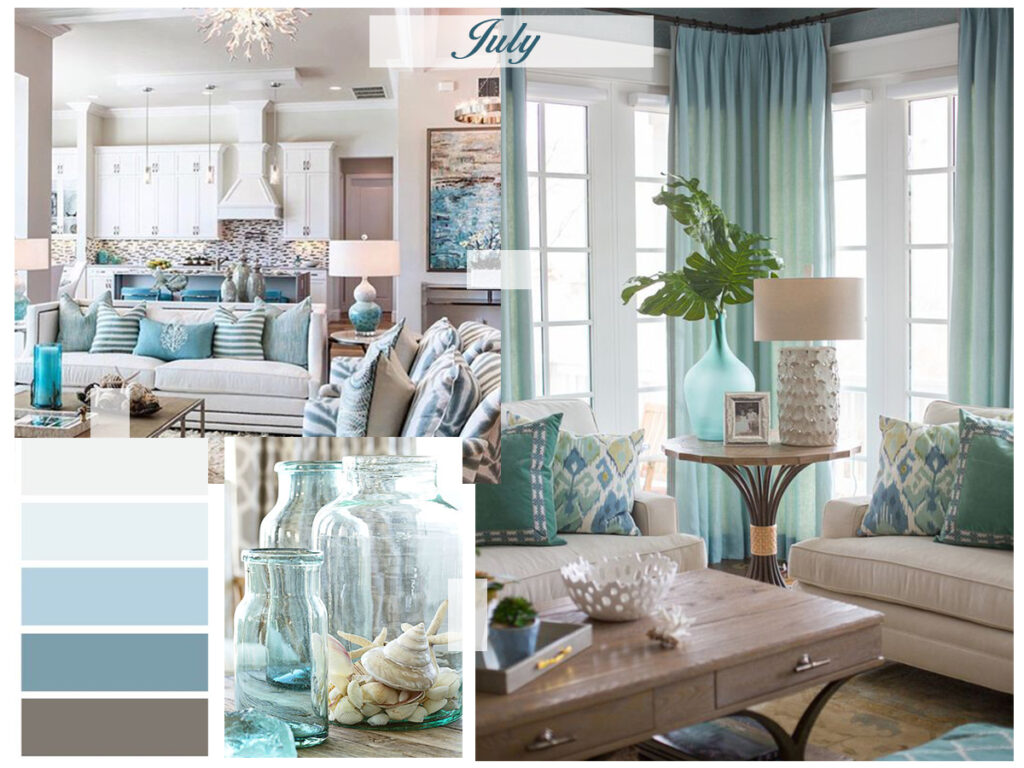 The monsoon seems to have a soothing calming effect on everything around. There is just something about the sound of raindrops that automatically makes one unwind. Why let all the fun be only outside? Lets bring some tranquil spirit inside your home as well. Just by changing the colours, one can make all the difference in any space. Be it your office or home, good energy and positive vibes is always welcome. With this whole new look we've created with subtle, vibrant and calming blues one is sure to feel the breezy rains. Now all that is left is a mojito in your hand!
The trick to this look is mixing different shades starting from a lovely bluish green to a turquoise and cobalt, ending with a metallic highlighter. Usually this look consists of cool hues with of course a personal touch of elements to enhance the palette. By making these few changes to your home you not only achieve a sense of serenity but also helps you disconnect from the outside world .
1. The minute you hit your bed you need that comfort without feeling bulky. These stripes are perfect for a contemporary or modern home.
2. With accents like these one is sure to feel the oomph factor, more like the cherry on the icing.
3. Glass is generally considered a cool material to be used in the house. Also it gives out an open feeling. The transparency and opacity gives an open-ended feel to the space.
4. Requires no words!! This is for plain simple laziness.
5. Warm, wooden flooring layered by this beautiful rug is sure to tickle those toes.
6. Concentric circles hypnotise you to a world of your own.
3 Quick Tips from Me –
Use glass and ceramic material.
Combine white and greys hues they help neutralise the space.
Softer fabrics like cotton make the room and you feel lighter.
It takes a bit of accessorising, to create this mood and perfect ambience. We hope these tips and shopping guide help you with the same. Do you have anything at home that fits this look? Leave pictures below for us, we would love to add them in!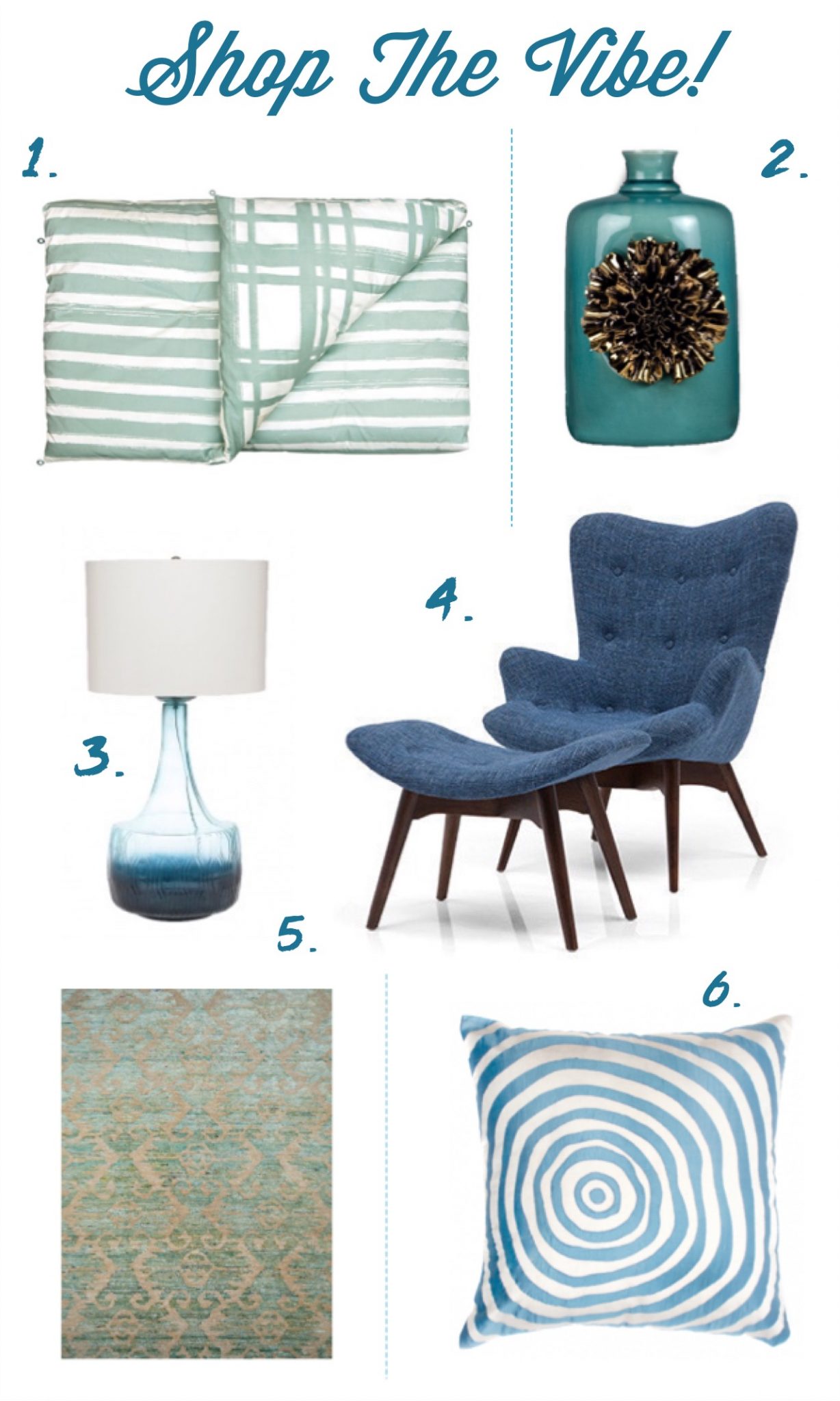 1. Bed Cover – No Mad   2. Ceramic Vase – Address Home 3. Ombre Lamp – House of Things 4. Ottoman – Urban Ladder 5. Carpet – Cocoon 6. Blue Cushion – HouseProud