Can you live in 160 sq.ft? Zen Den, India Redefines Modular Living.
22

Feb

'19

9:30 am

by

Payal Mohta
Can you make a comfortable home of 160 sq.ft? Bangalore based Architect Anshul Chodha who has spent the past year conceiving and designing a modular living space —
Zen Den
, certainly thinks so.
This prefabricated home which is the size of an average shipping container comes with a living room that doubles up as a bedroom, provides shelving and storage space, a fully functional kitchen, a dining or work table, a bathroom with basic amenities and even USB ports around the entire space. No, this is not a unicorn design trail.
Not to say that Zen Den believes in the 'one size fits all' philosophy. With prices beginning at INR 7,15,000, Zen Den can be customized as per the client's specific requirements. "Most international projects have very few customization options and are more or less a cookie cutter model," says Navhya Urs, Chief Operating Officer of Chodha's firm,
Sanctuary Architects
. "In contrast, Zen Den is almost 100% customizable."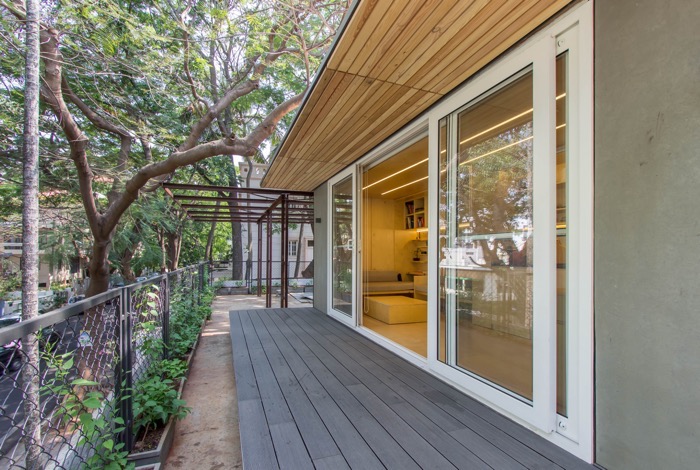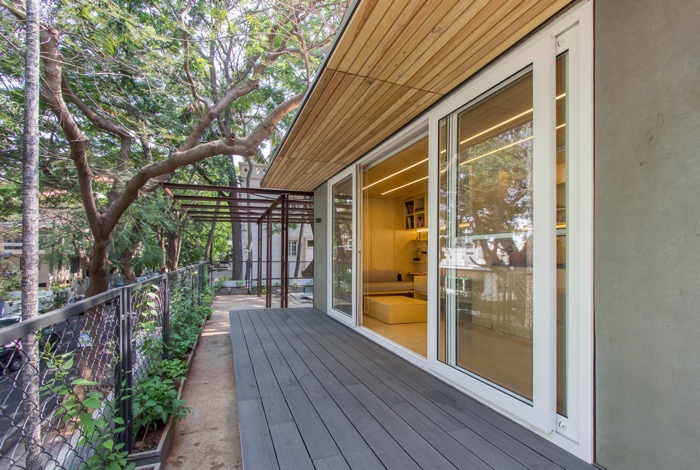 Zen Den also has various versions — some which occupy up to 300sq.ft — for a variety of purposes.  
Zen Den Social
has modular couches, a pantry and a powder room. It is ideal to be used as an additional space — like a spa, yoga studio or library — to an existing living structure.
Zen Den Live
, is perfect for a home with two people and comes with a double queen-size bed, a pantry and a toilet with a shower cubicle.
Zen Den Work
provides 2-3 workstations and an optional bed and a toilet. While
Zen Den Resort
serves as a cottage for farms, hotels, and guesthouses — a luxurious space it can be fully furnished as per one's taste.
Along with offering bespoke design, Zen Den is also highly sustainable. "One of the driving forces behind Zen Den being a sustainable home is the intelligent use of materials," says Urs. "Being a temporary structure; it does not require any excavation of earth and yet provides the same amount of comfort and safety as a permanent structure."
The modular nature of the Zen Den is yet another aspect of its sustainability. Designed to be flat-packed as panels which comprise the exterior skeleton, cladding, and interiors, it provides ease in transportation. This also further reduced costs and makes it economically sustainable.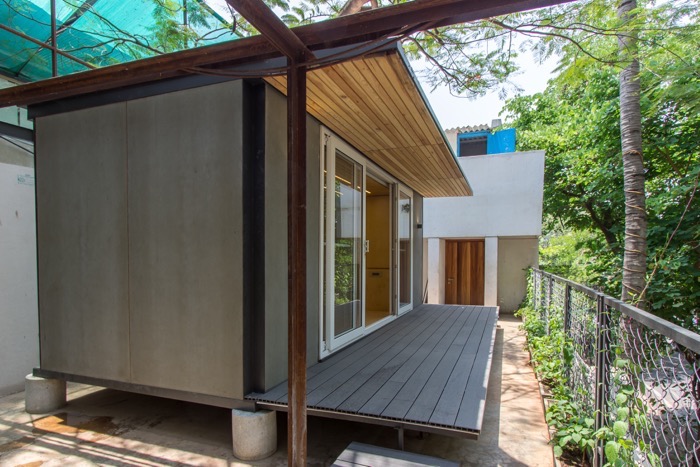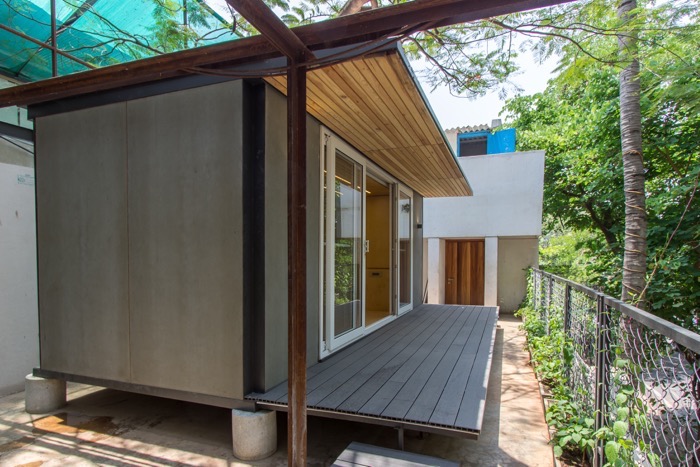 For those of you sceptical about Zen Den's durability be rest assured that you can have this modular home set-up for you in any part of the world. "The simplicity in its design has been the result of methodical and astute thinking, which allows it to be constructed in any area," says Urs. "Even those with excessive rainfall, hilly terrain and seismic regions." A tiny deck area also allows for comfortable views of the outdoors, if you're planning to place your Zen Den in a picturesque setting.
With a remarkable promise of viable portability and sustainability features along with appealing aesthetics, Zen Den has been making a name for itself all over the globe. Urs has had inquiries from various parts of India as well as the Netherlands, Quito, Ecuador, Scotland and Armenia.
"We have received an overwhelming response," confesses Urs."This has reinforced our faith not only in the concept and design of Zen Den but encouraged us to continuously innovate and research so that we can use more eco-friendly materials." Green roofs, alternative wall products, breathable fabrics with insulation properties, mini sustainable kitchen gardens, solar tiles and roofs, composite materials made from waste for structure and shell are all the various possibilities that the Zen Den team have been working on.
For us
what is exciting about Zen Den is that not only is it a turnkey solution for affordable, sustainable and comfortable housing in our perpetually overcrowded cities, but also that the use of this modular house is completely left unto one's imagination as well?!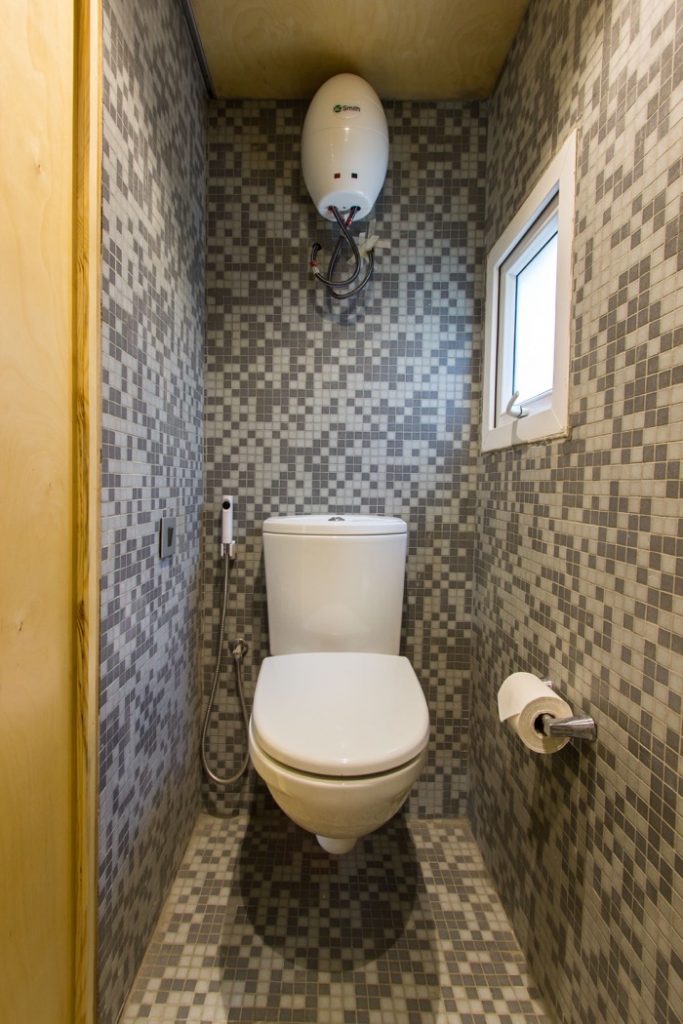 For any inquiries regarding Zen Den please contact Navhya Urs at +91 96868 51944.
Photograph Credit: Sanctuary Architect.