Carpet Couturiers – A glimpse into Handcrafted carpets by The Weaver
22

Oct

'18

9:30 am

by

Nuriyah Johar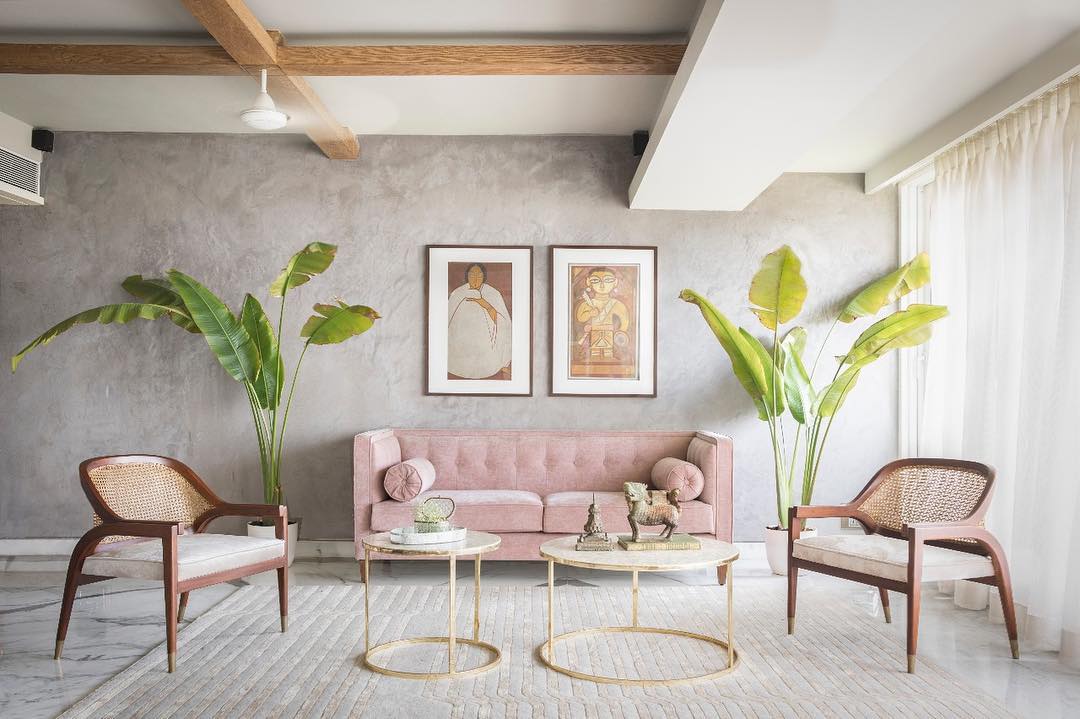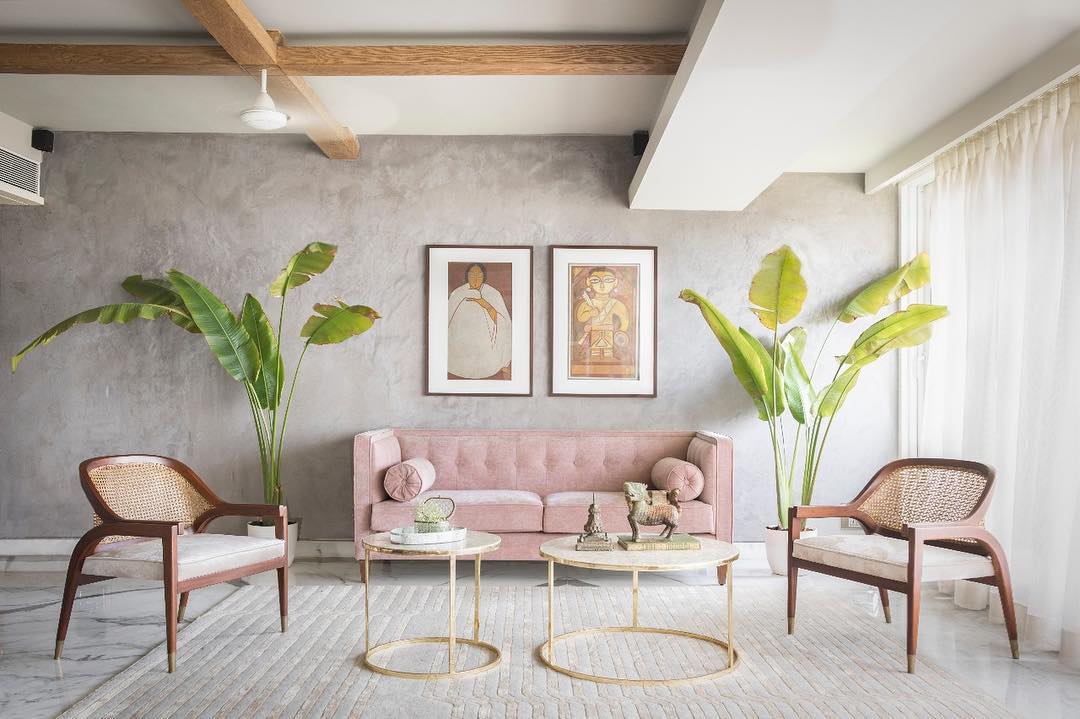 There's always been a subconscious yet intrinsic association of carpets with richness. This is perhaps because they're often looked at as less of a necessity and more of luxury. However, we believe this couldn't be further from the truth. The right carpet could bring together the look of an entire space – 'right' being the key word here.
This is where The Weaver comes in. Established by Aniruddh Maroo in 2012, The Weaver is a bespoke carpet and rug manufacturing company. Shilpa, his wife, joined later with over a decade of experience in luxury marketing and retail having worked with L'Oreal. The Weaver's secret to success –  what sets them apart from their competitors, is the level of customization they offer for their pieces. From colours to textiles and weaves to designs, The Weaver allows for the highest degree of personalization – bringing your vision to fruition.
Design Pataki deconstructs carpet and rugs with Shilpa and Aniruddh.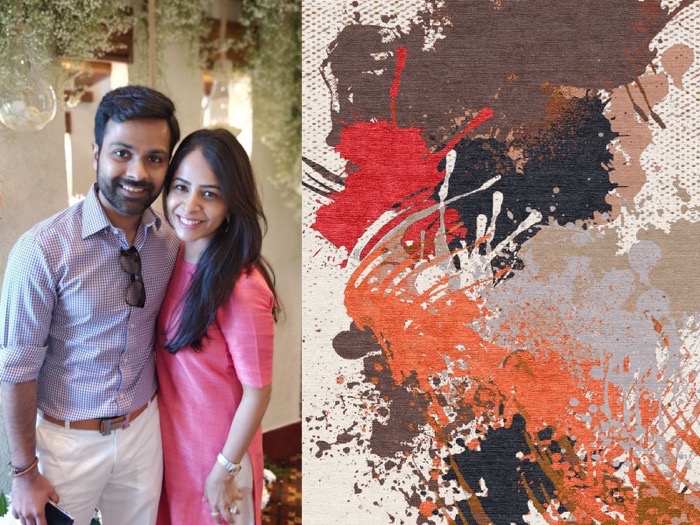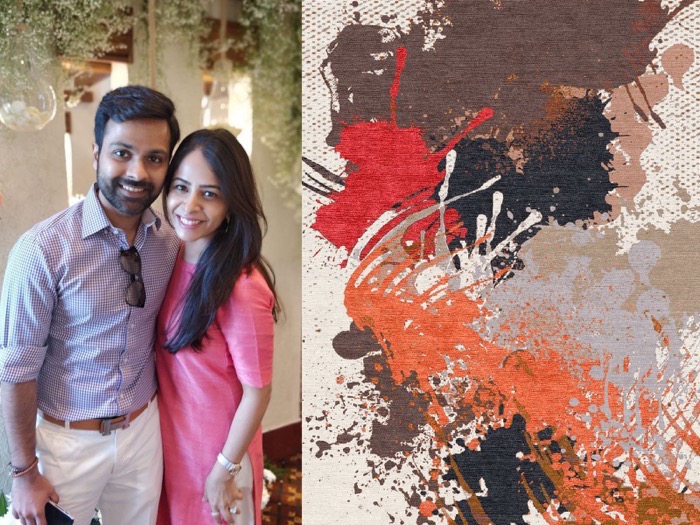 Design Pataki – What are the current international trends in the carpet space?
Shilpa & Aniruddh – It's an extremely exciting time to be in the carpets and rugs space.
People are so open to break away from the mainstream and experiment with design and colours. Abstract, Contemporary and even Animal patterns are all trending and people are more than happy to explore. Using contrasting colours are back in a big way. The play of light and dark in the same design is quite popular. Newer shapes are also in demand vs. the traditional geometric ones. This has led to creation of some very unique abstract, swanky looking rooms.
Though trends may not necessarily agree with your personal choices and there is never a right or wrong. There are several ideas and sometimes they could be completely contrasting. We advise our clients on the basis of their space & personality keeping in mind the trends.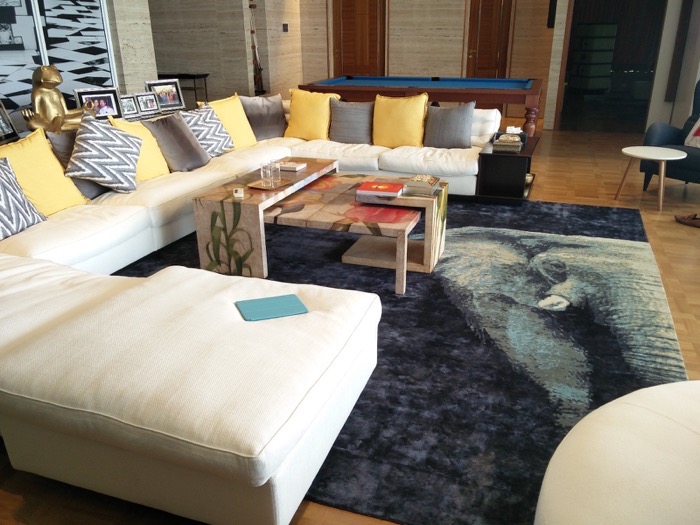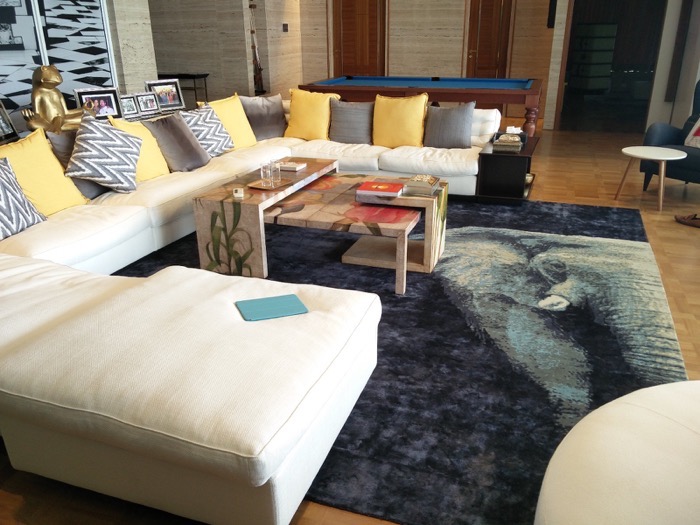 Design Pataki – Could you walk us through the inspiration process of creating a carpet at The Weaver?
Shilpa & Aniruddh – For us inspirations could come from anywhere. It could be an idea, nature, our travel.
Eg. Our collection Unleashed Artist was purely driven by our passion towards modern art. Usually we consider production possibilities of designs while developing them but in this case we went vice-versa and came up with the collection 1st and then perfected it from a production perspective. We have an excellent in-house design team which we depend upon heavily but we also take on board external designers every once in a while to come up with something unique.
There are multiple rounds of back and forth, sketching, designing before we set the tone for the final look and feel of a collection.
Sometimes we've had to go through as many as 30 possibilities of a design before we freeze on one.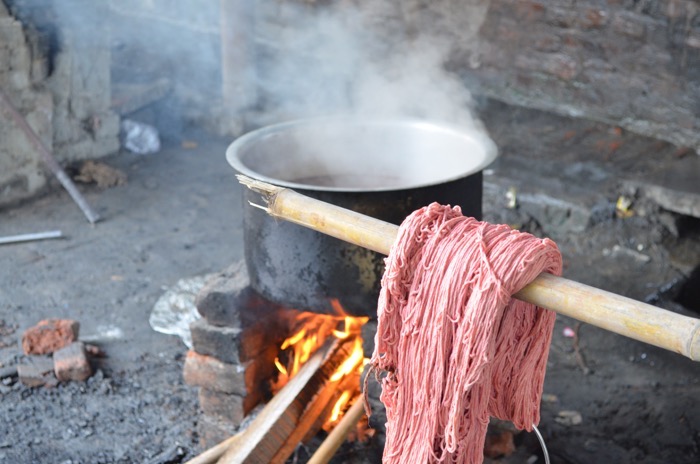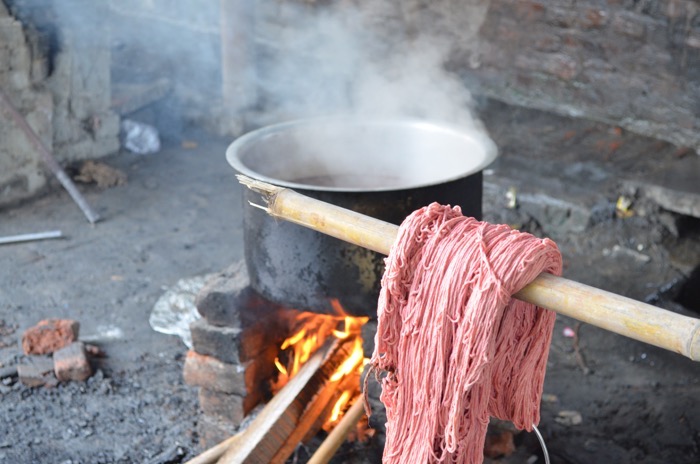 Design Pataki – In India everyone is scared of carpet/rug maintenance. What would your advice be?
Shilpa & Aniruddh – Of course, we often come across concerns from some customers on how should they maintain their rugs, is it difficult etc. Let's start by clearing out that rug maintenance is not so scary. We share a guide on maintenance – Do's and Don'ts with every client. Basic care like regular brooming or/and vacuuming of course is a given but even things like initial shedding are very usual and one shouldn't panic as this reduces over a period of time. Spills if any should be absorbed with a clean undyed cloth / tissue immediately. For stubborn stains you could get in touch with an expert. Do not pull put any loose threads/ fibres, just take a sharp pair of scissors to cut it off. Then of course there are some specific guidelines for the type of rug and raw materials used.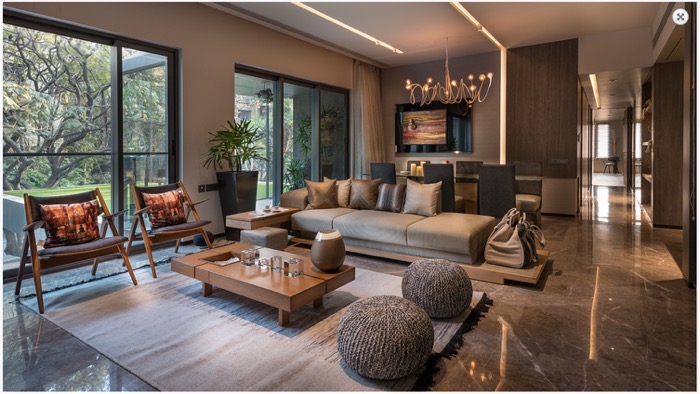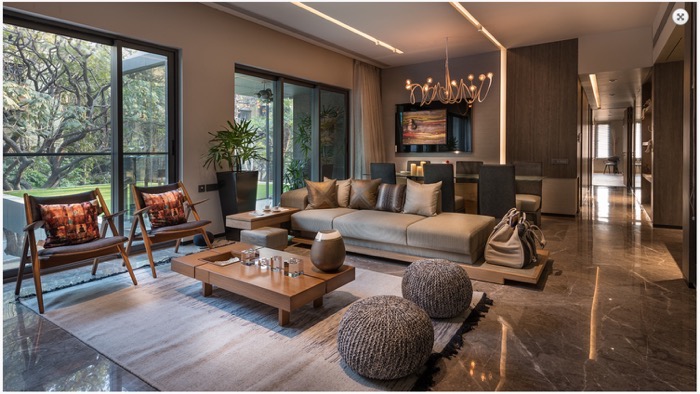 Design Pataki – What are some things that a first-time carpet buyer should keep in mind?
Shilpa & Aniruddh – I would say buy from us, just kidding. It's always a good idea to have a vision of how you would like your space to look before you get into rug selection – colours, size, whether you would like it to be snug or over-sized are some of the answers one must have before initiating the search or else it could get a bit confusing as there could be many options.
A compromise one shouldn't make is investing in low quality raw materials. This is a bit tough to judge but buy from a respectable seller and you are good to go. And seriously, it's not a tattoo that will be a decision for life so just go out there and get the one you like.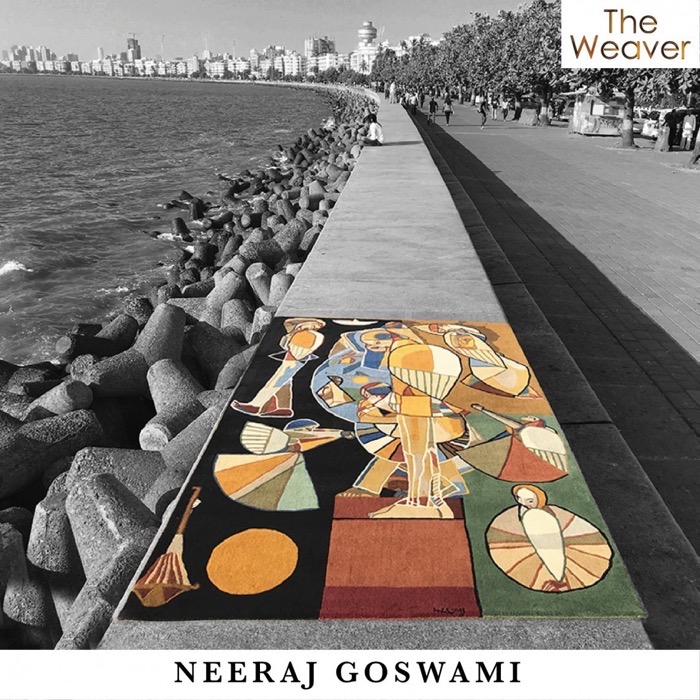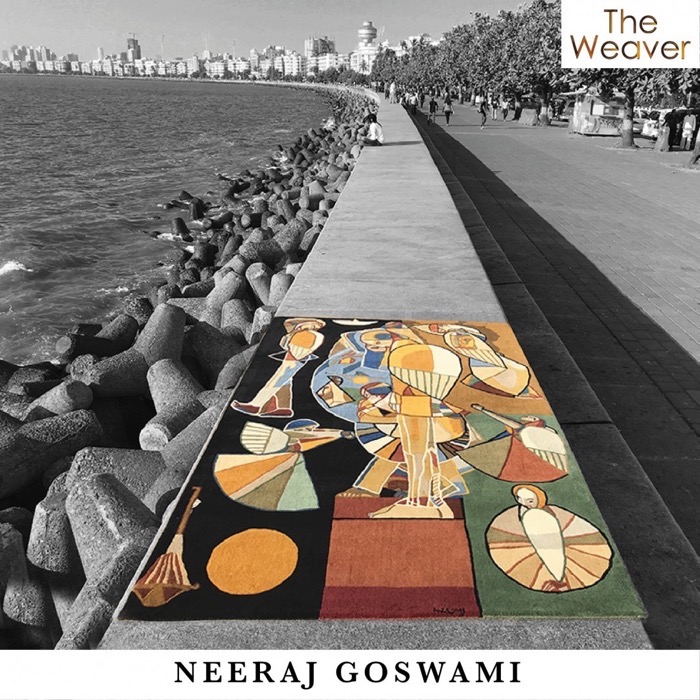 Design Pataki – What goes into the process of creating a rug inspired by a piece of art?
Shilpa & Aniruddh – We are so glad you asked us this. As a matter of fact, we have just converted a lot of art pieces to rugs. These are works of very renowned artists of our country. The process starts with having legit permission to do so from the artist only after which there is any movement. This is followed by making an artwork which is the toughest part since a canvas allows you a lot more flexibility than a loom. Another extremely important and tough bit is colour selection. They play a very important role, we have to make sure we are very close to the vision of the artist.
It is an immensely satisfying process to see a rug come alive which is inspired by Art. The journey is completed only after you have a nod of approval from the artist.
Design Pataki – What can you tell us about the versatility of rugs beyond the traditional floor rugs?
Shilpa & Aniruddh – Beyond floors, our carpets cover some beautiful staircases, they go up as wall-art, some interior experts have used sisal for the ceiling and bed headboards, they also go as a throw on foot-stools.


Phootgraphs courtesy The Weaver.