Chila Kumari Singh Takes Over Tate Britain With 'Remembering A Brave New World'
12

Jan

'21

11:41 am

by

Manisha AR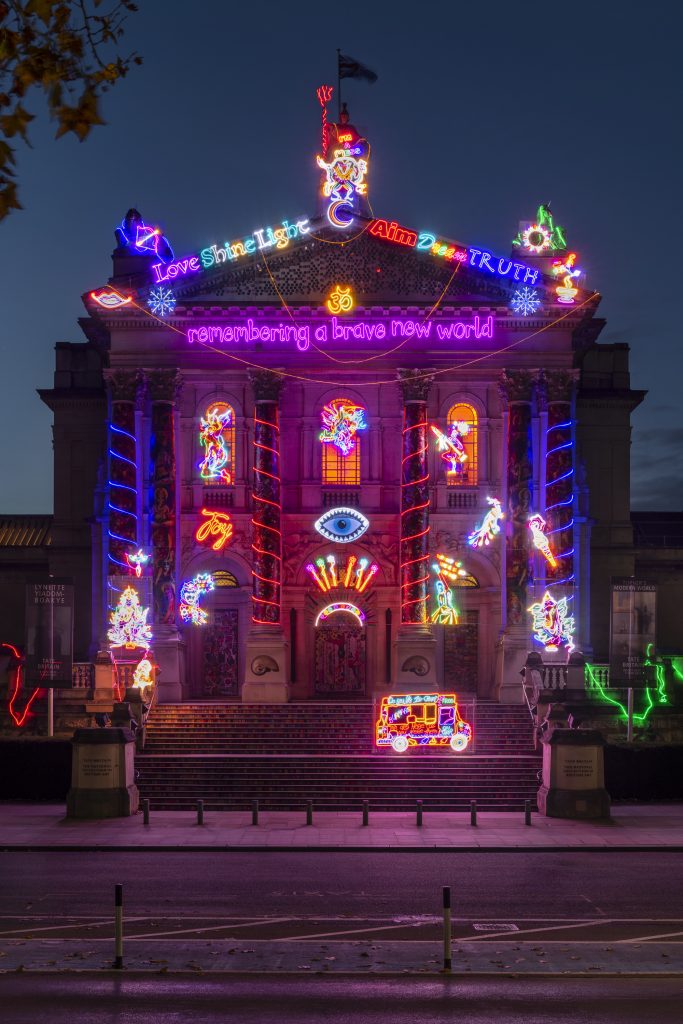 Last year we saw the festival of lights take center stage in various museum and gallery programming events, including at the Tate Britain that inaugurated its Winter Commission that was given to Chila Kumari Singh Burman in 2020. The show opened on Diwali weekend in November which according to her was a complete coincidence. Design Pataki spoke with iconic British artist about the opportunity to remake the facade of Tate Britain, South Asian identity and what it takes to have an art career that makes a lasting impact.
"I guess the most exciting feeling is just taking over Tate Britain's front building. The fact that I've been given leeway to do anything I've wanted on it. I have enjoyed adding my cultural elements onto it," she tells me.
If you look at the building at night you can spot neon installations of a tiger, of Goddess Lakshmi and Ganesh, and even a few self-portraits of the artist throwing a high kick on the facade of Tate Britain. On the steps of the building stands an ice cream van which is both a tribute to Burman's family history and of Tate Britain. She tells me two stories: one about the ice cream van her father owned when she was a little girl and the second about an ice cream van that used to stand outside the Tate many years ago. Much like Burman, her work is sharp and full of historical messaging. While it may seem like light-hearted snatches of pop culture with roots in South Asia, her work speaks to larger issues we've all been grappling within the art world. Aptly titled 'Remembering a brave new world,' the installation is a homage to the diverse communities that make up Britain. If you look closely, all the way on the top is signage that says 'I'm A Mess.'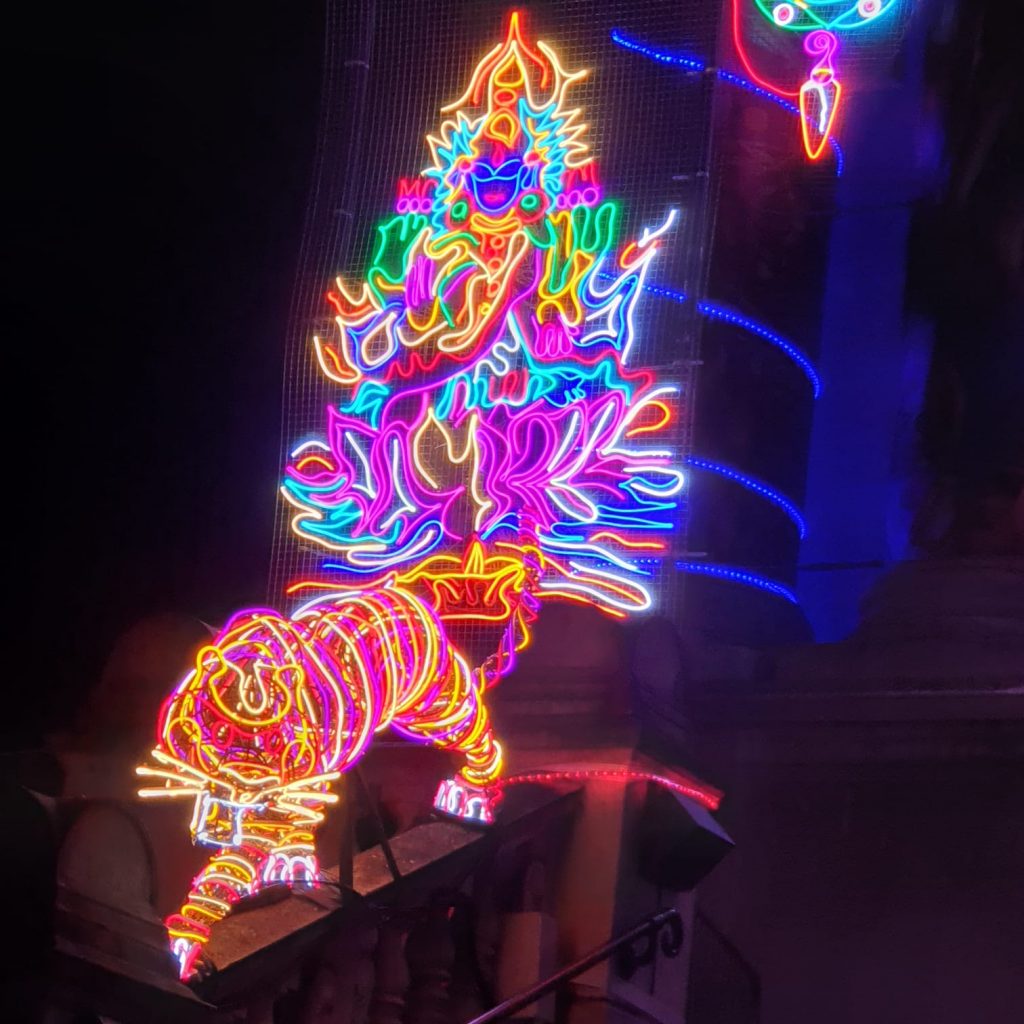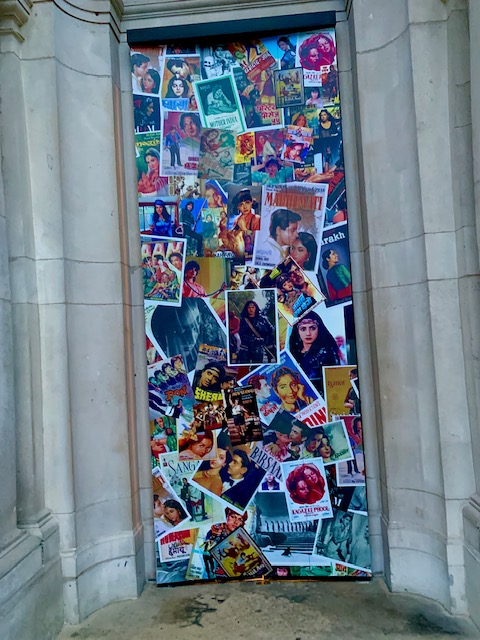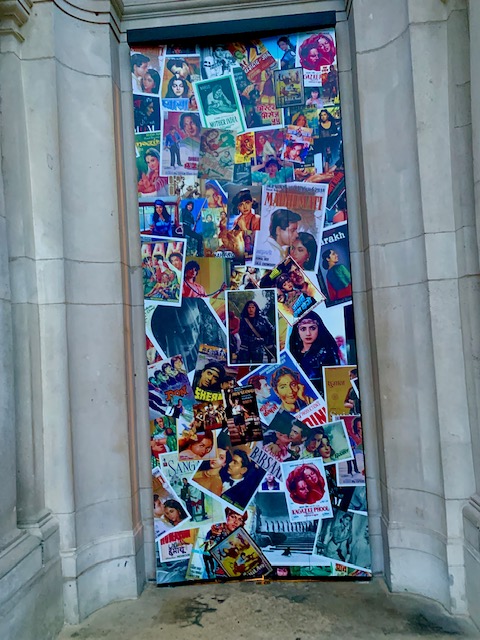 Burman likes to make artwork with her hands a lot and prefers making work that has elements of a sensory experience to it. This installation is her first time with neon. Her process for this installation included making multiple sketches, a mix of hand drawings and iPad sketches, which she then took to a fabricator who helped recreate them to their current size. "It's been great to use neon. When I found out it was silicon neon that you can bend unlike glass it really got me excited," she explains. In talking to her I realize that while neon is a new medium for her, it seems like a natural transition given her penchant for choosing material that is more tactile and visually appealing.
Curious, I asked her what the brief was like, considering all the heat that the Tate was getting for a failure to tackle institutional racism in its galleries. She tells me "they did want me to play off the formality, classicism and the Victorian identity of the building. He [the director] wanted me to relax it, make it democratic it and signal that Tate Britain was for everybody." Burman's work has done exactly that and much more by bringing in so many people during a very dark time in the year for Britain and the art world. Burman tells me how she has spotted little kids crowding the steps of the Tate around 3 pm and on occasion South Asian families in the evening and then a wave of young men and women late at night. While her experience is a lot like that of a bicultural person who grew up with dual lives- British in school and work but Indian at home- her work, she hopes connects with everyone. "I think that's something people don't realize about me. My parents made sure we [her siblings and her] were all educated about our festivals and tradition and our cultural heritage," she tells me.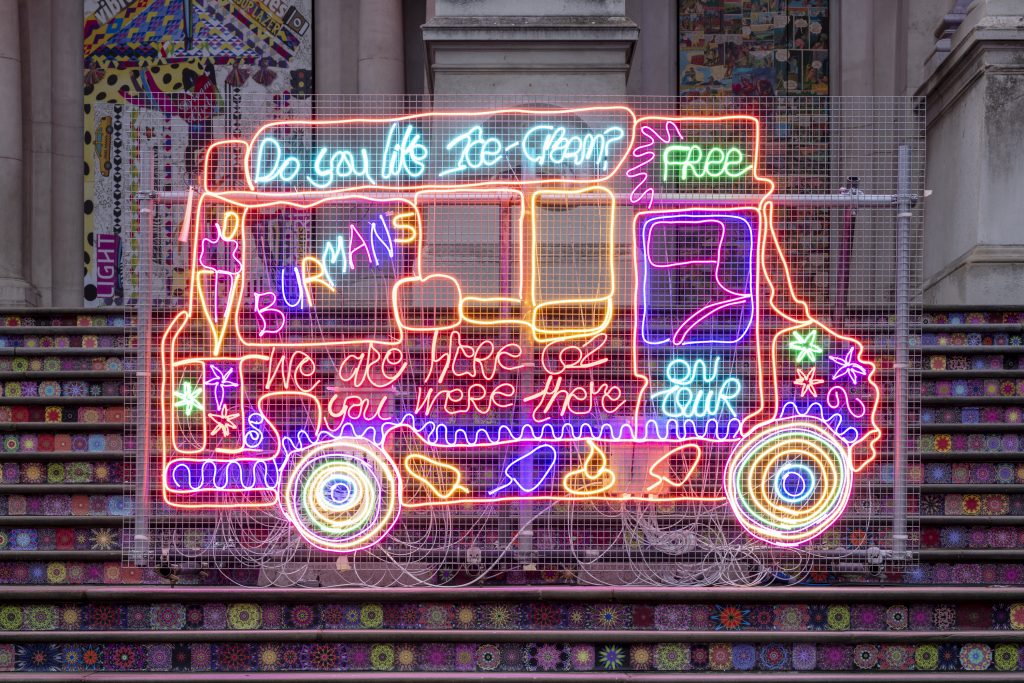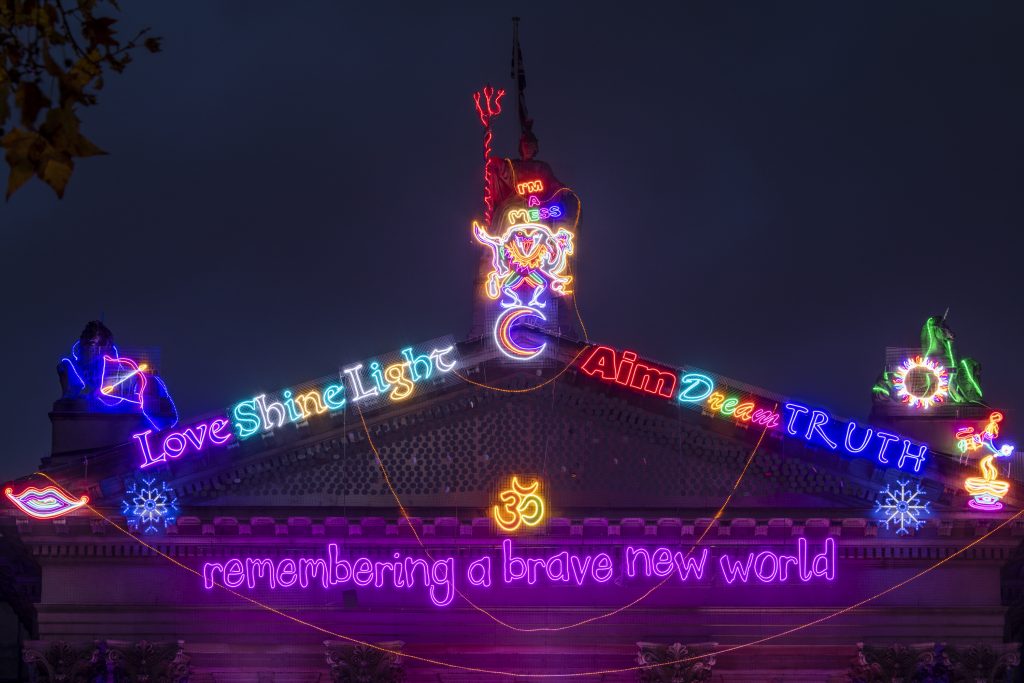 During the day, you can see that the steps have been inundated with flowers, the closed shutters painted over with images of Jhansi ki Rani and a collage of the Punjabi rockers. Her trajectory includes works in print, painting, collage, film and photography spread over four decades. Her work is part of many private and public collections internationally like the Art Council England and Victoria Albert Museum in London, Devi Foundation in New Delhi, Alfredo Lam Center in Havana to name a few. She has been producing work since the 1980s. Some of the themes in her work include Asian identity and aesthetics in visual culture, South Asian feminism, race and activism.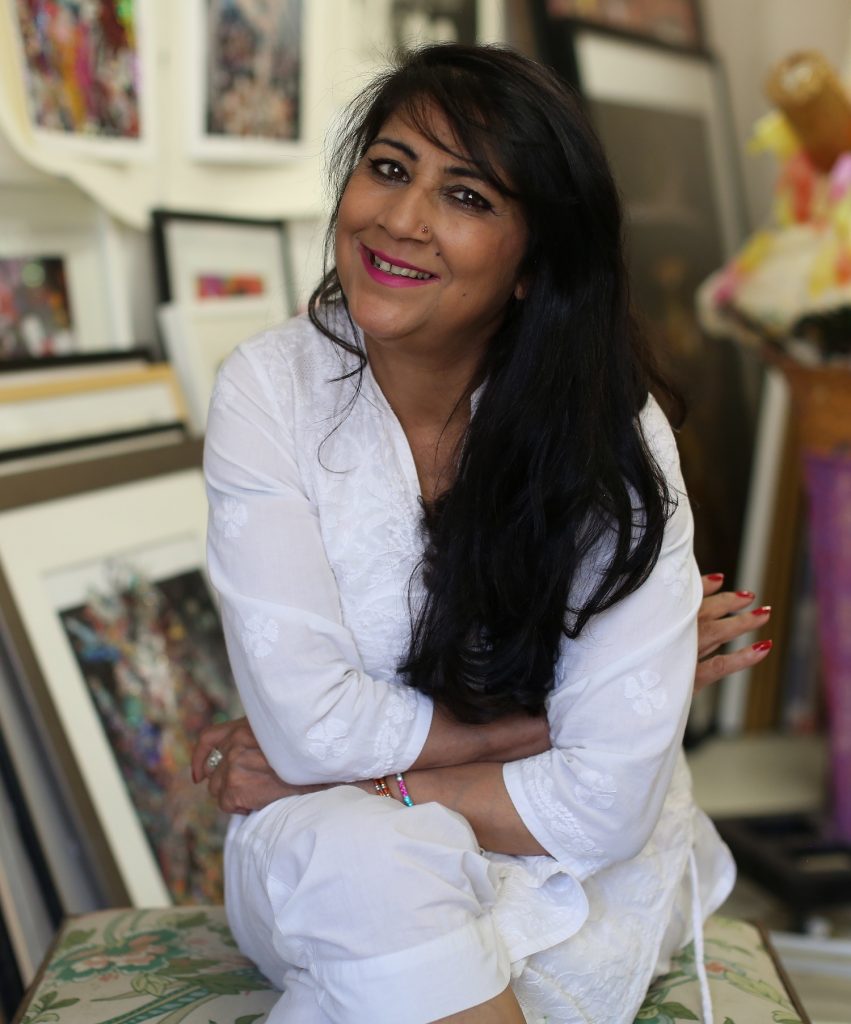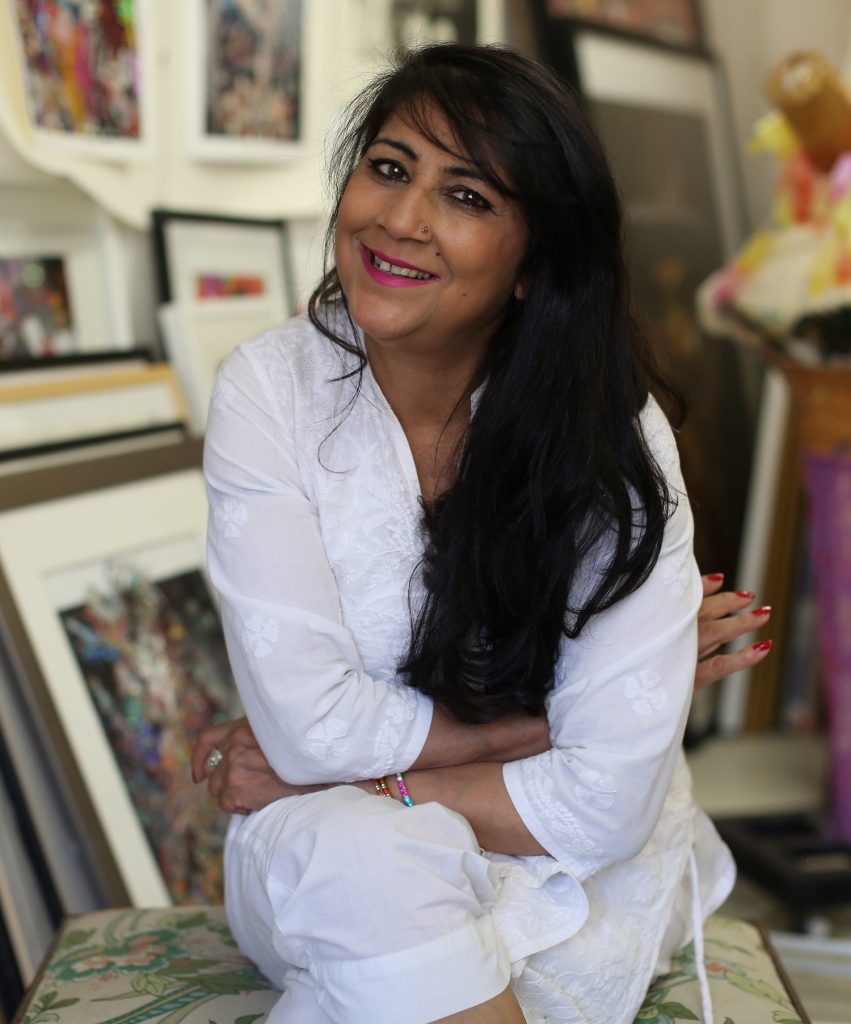 In addition to her expansive art trajectory, she has also been a significant figure in the Black British Art movement in the 1980s and also is one of the first British Asian female artists to have a monograph written about her work by Lyna Nead that came out in 1995. A second also written by Nead was published in 2012. Burman's installation at the Tate has undertones of anti-colonialism, like Jhansi ki Rani who was a key historical figure in British resistance during the British Raj in India, or even text that says 'Without Us There is No Britain,' a nudge to the BLM protests that took place globally, is an instance of the activist tones in her work. "It's been a difficult year, lots of exhibitions have been cancelled. It's been a difficult year to get political art out into galleries," she says when we discuss the past year of controversy and conflict in the art world. "I think the discourse, especially since Black Lives Matter has changed. A lot of galleries sent out emails saying they've done quite a lot in terms of anti-racist work but they know there is a lot more to be done. It's an admission that they haven't done enough work. It's ridiculous that it took BLM to take notice!" she adds.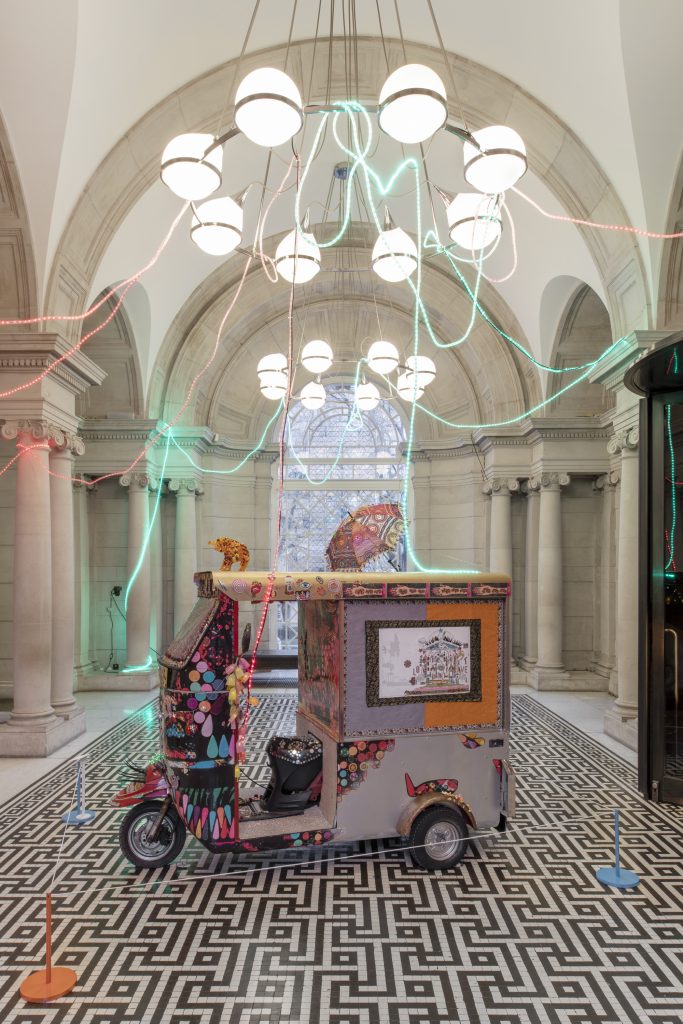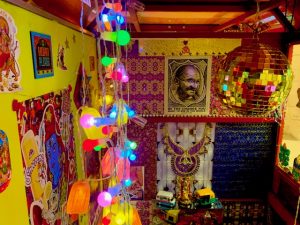 It's not common to see a South Asian woman who is bold, confident and self-assured in public spaces. They tend to be portrayed as demure, reserved and traditional. In all of her anecdotes, Burman sounds to me like an artist who knows her worth and isn't afraid to prove it. I asked her if there was an experience in her life that pushed her to be so outspoken. A combination of inspiring parents and being the youngest among brothers she tells me: "when I was a little girl my dad told me not to take any rubbish from anybody. I think it came from all of the things he had to deal with in England." Another contributing factor she tells me is her network of strong South Asian females friends, some of whom she discovered while working on a magazine called 'Mukti' in the 80s which focused especially on South Asian feminism when everyone else was focused on unpacking white feminist movements.
I ask her if she has any advice to offer to other diaspora artists from a generation different to hers, especially those coming out of a year like 2020. "I would say try and stick together even if you have disagreements. Try and work out your disagreements together," she begins. "You just have to work really really hard. Don't take any nonsense. Do your homework and learn what other diaspora artists are doing around the world. Check the internet, follow what people are doing," she tells me. "Challenge people, don't be afraid, it will be a battlefield," she adds. And finally, she tells me how far too many artists stay in their comfort zone, "You're not gonna lose anything at the end of the day if you don't speak up, you are going to win!"
The Winter Commission which was scheduled to close in January has been extended to February 2021. Inside the museum on display is a TukTuk along with original sketches of how she intended the installation that is outdoors to be.