Christmas Styling by Krsna Mehta
23

Dec

'13

4:30 pm

by

Crew
This Christmas we've roped in Krsna Mehta of India Circus, to help you with your styling needs for the Holidays. We love different perpectives on styling because it always triggers that one thought you were missing out on. Heres Krsna Mehta's take on how to do up your home and table perfectly!
"Capture the magic of Christmas in your home this year. Styling your home for Christmas is essential but also fun. There are various ways to do up ones home for the festive season. Below are a few tips to help get you started on Christmas decor.
First things first, get rid of clutter. Many of us have the habit of holding on to stuff out of sentimental value and this only adds to unnecessary clutter. So yes as much as its tough, take a good hard look and let it go. This will also show you how much space you actually have. Once that is done, start understanding the space. Ask yourself questions about what kind of colors you want, the storage space you need. Do you want the same look for every room or just some patterns or accessories that bind the look together?"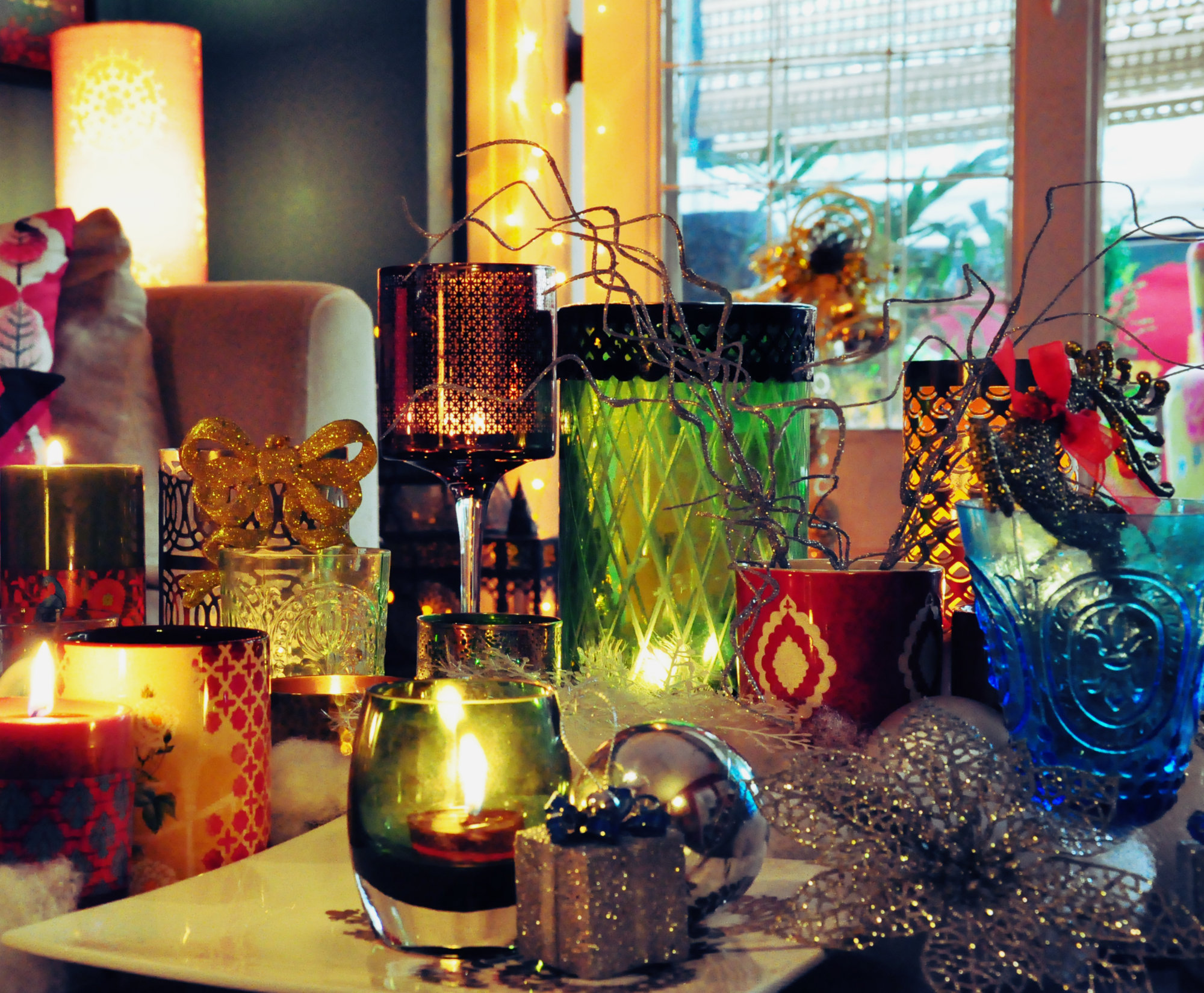 "Lighting also plays a crucial role in doing up one's home. To create the right kind of ambience and mood one requires playing around with different types of lighting elements. By using the right kind of table lamps and candles one can create a sophisticated aura in even the smallest of spaces. By using low light one can make the space feel warm, cozy and welcoming. While doing up interiors of a house it is essential to pay attention to lighting. The right kind of lighting can help in accentuating the finer features of a room be it a set of cushions or a painting."
"Another way to prepare for the festive season is picking a palette that speaks to you. For your dining table you can decorate in various ways. For e.g. fill a platter with colorful ornaments to make a shining centerpiece. Using the right crockery is important when serving your Christmas dinner. Using sophisticated china will only enhance the overall dinner experience. Use color to punctuate a place setting. This can be done by using colourful glasses or the right kind of table linen."
Use these wonderful ideas for your home and you will definitely have everyone oohing and aahing.
Send us pictures of your Christmas decorations to info@designpataki.com and we will send you a fun surprise! 
Merry Christmas from all of us here at Design Pataki! 
Photographs courtesy India Circus