Coastal Glam Design Meets Ecotourism – Experience Guilt-Free Luxury At Patina Maldives
18

Nov

'21

10:55 am

by

Nuriyah Johar
Undeniably the hottest tourist destination of 2020 and 2021, the Maldives have taken over everyone's Instagram feeds with their stunning water villas, sleek infinity pools, and pristine beaches. Both Indian and international travellers have been flocking to these islands like never before, getting their fill of beachy indulgence in the process. The newest addition to this idyllic archipelago is Patina Maldives, a luxury resort that stands as a radical example of biophilic design by renowned Brazilian architect Marcio Kogan, founder of international award-winning Studio MK27.
Exuding the essence of coastal luxury through its every aspect right from the interiors to the culinary offerings, Patina Maldives has been consciously conceptualized to appeal to a very specific, discerning audience. Those looking for immersive, experience-led luxury travel that is structured around sustainability would find themselves right at home in Patina Maldives. Created by Capella Hotel Group, Patina's core philosophy appeals to independent minds with a deep appreciation of community and a strong devotion to the wellbeing of the planet. Add to this, larger-than-life art installations (including a stunning James Turrell pavilion), eleven restaurants helmed by renowned chefs like Nick Bril, and a holistic wellbeing centre that promotes plant-powered natural experiences. Patina Maldives is truly a sanctuary that ensures the best of the best.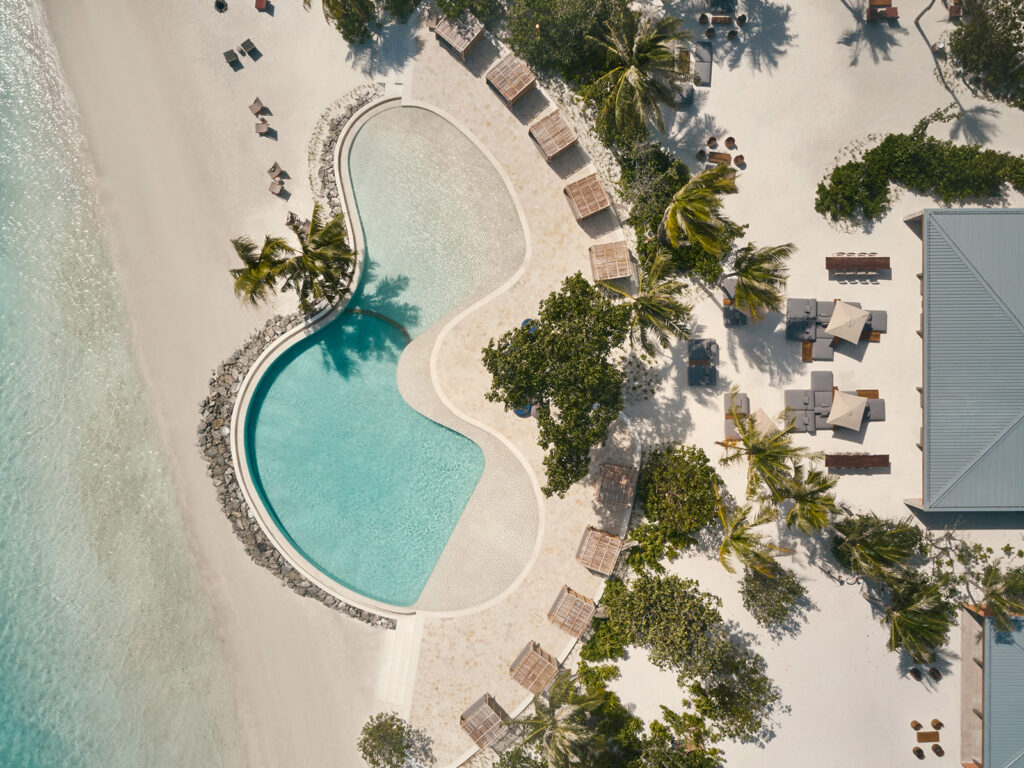 The design and architecture of Patina Maldives takes clear inspiration from the beauty and metaphorical significance of the island landscape. For Marcio Kogan, context was key. In order to not break the visual beauty of the horizon, his vision focused on delicate architectural lines that remain respectfully low, open public spaces that are light and inviting, and an unparalleled level of attention to detail. "Patina is unique in the Maldives: an opportunity to be together in isolation," says Kogan. "One of the most remote places on Earth and still a place designed for people to meet one another. Patina Maldives embraces our natural conflicts: desire for peace and party, for nature and design, technology and rusticity, self-indulgence and deep reflections."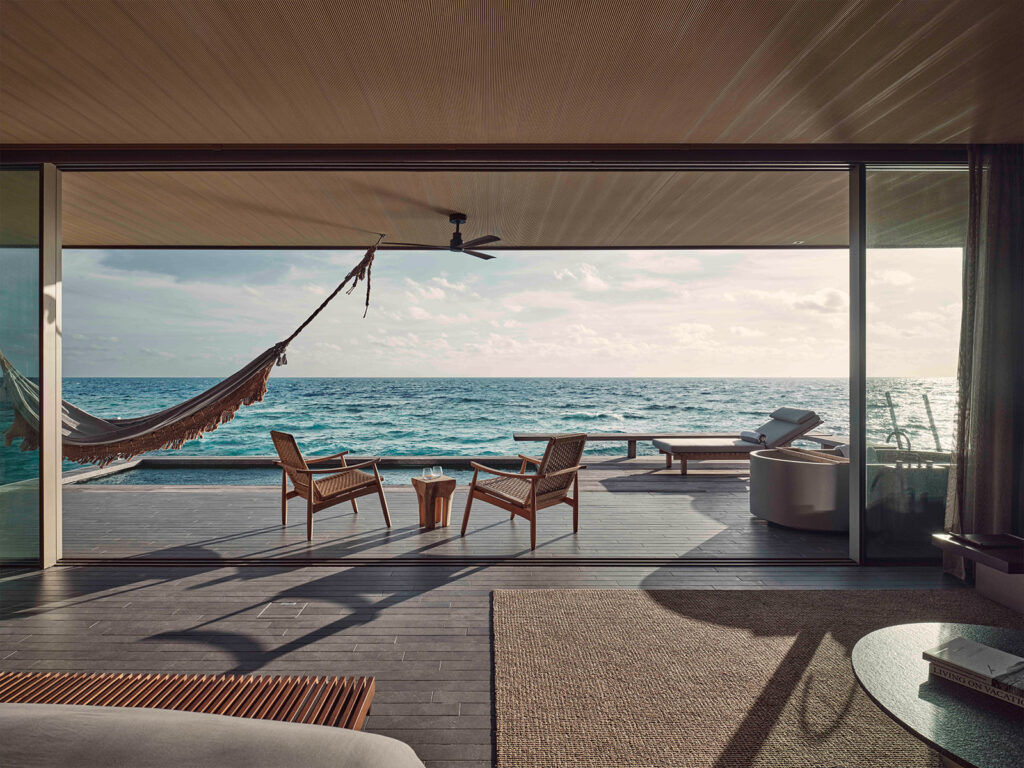 The interiors evince a subtle glamour that ties in perfectly with Patina's overarching ethos; earthy colour palettes, subtle textures, and matte surfaces are brought to life through organic materials like wood, linen, rattan, paper cord, stone, and natural fibres. Thoughtful design elements like luxe outdoor hammocks and automated blackout blinds create a cocoon-like cosiness in each villa. Every need is accounted for in the most unique fashion; even the mosquito coils are concealed neatly in small, perforated boxes! Handpicked pieces of furniture from the world's foremost designers and brands like Bassam Fellows, Lin Brasil, Gervasoni, Dedon, Carlos Motta, and Paola Lenti outdoors add a distinct individuality to the rooms. Further elevating the experience of luxury living, monolithic twin vanities, al fresco free-standing double bathtubs, and Italian porcelain tiles complete the private spaces. Contemporary coastal luxury shines through in every little detail; slatted ceilings in the lounge areas create a striking shadowplay and shield you from the occasional bouts of rain while ensuring you don't miss out on the Vitamin D!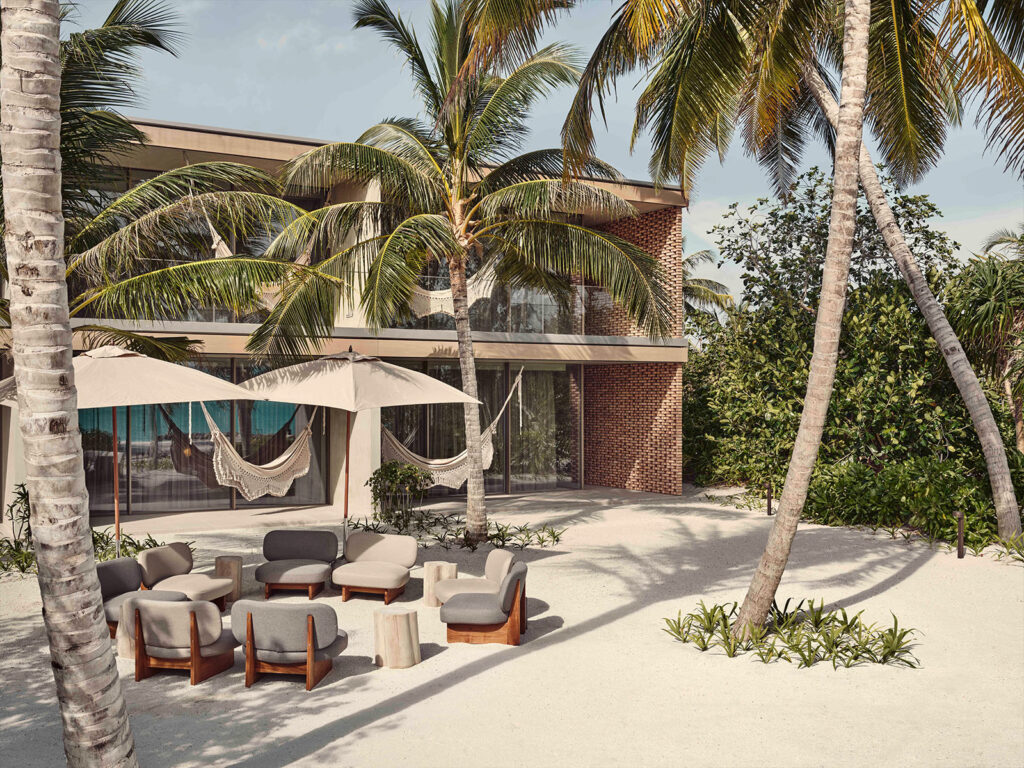 Patina Maldives' offerings include 90 contemporary one-to three-bedroom beach and water villas, alongside 20 Fari Studios, all of which embody a harmony of sanctuary. The resort also has studio rooms, available through special requests for large groups, weddings, or in case families need separate rooms for their staff; making a long happy life on the island much easier.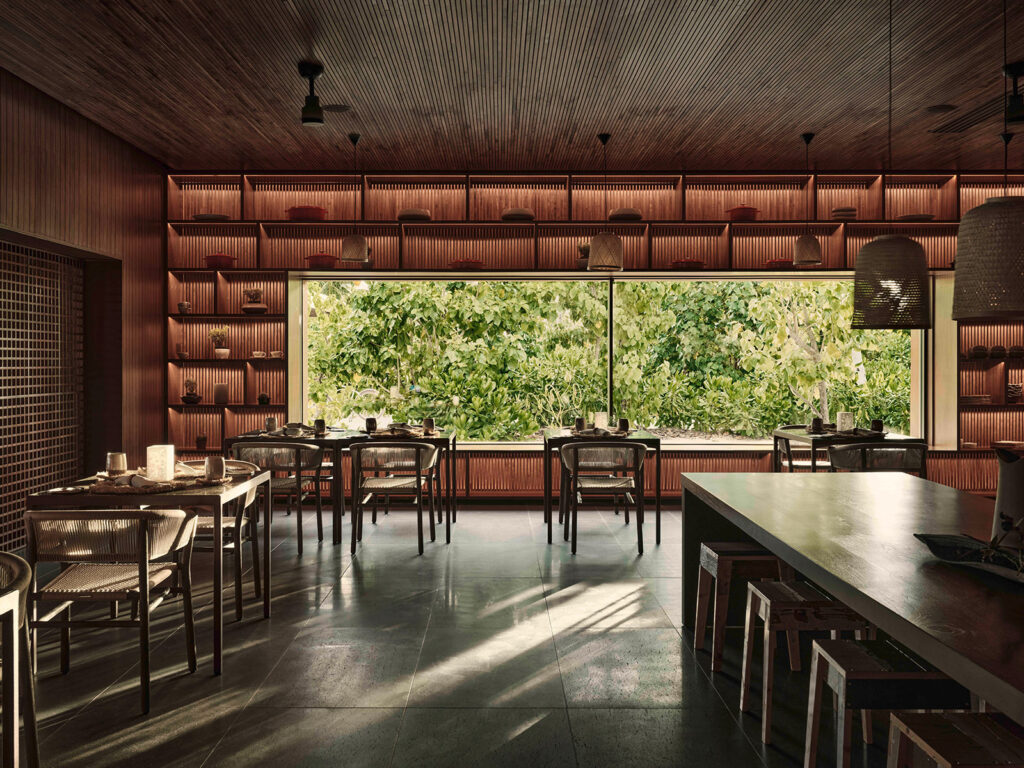 The ethos of conscious living is woven deeply into every aspect of Patina Maldives, making it ideal for travellers looking to experience guilt-free luxury. The resort's zero-waste kitchens are a dream for discerning foodies seeking nutritional culinary experiences that do not compromise on flavour or quality. Featuring an on-island organic permaculture garden where fresh produce will be cultivated for various departments, they aim to reduce greenhouse gas emissions and embrace the farm-to-table concept.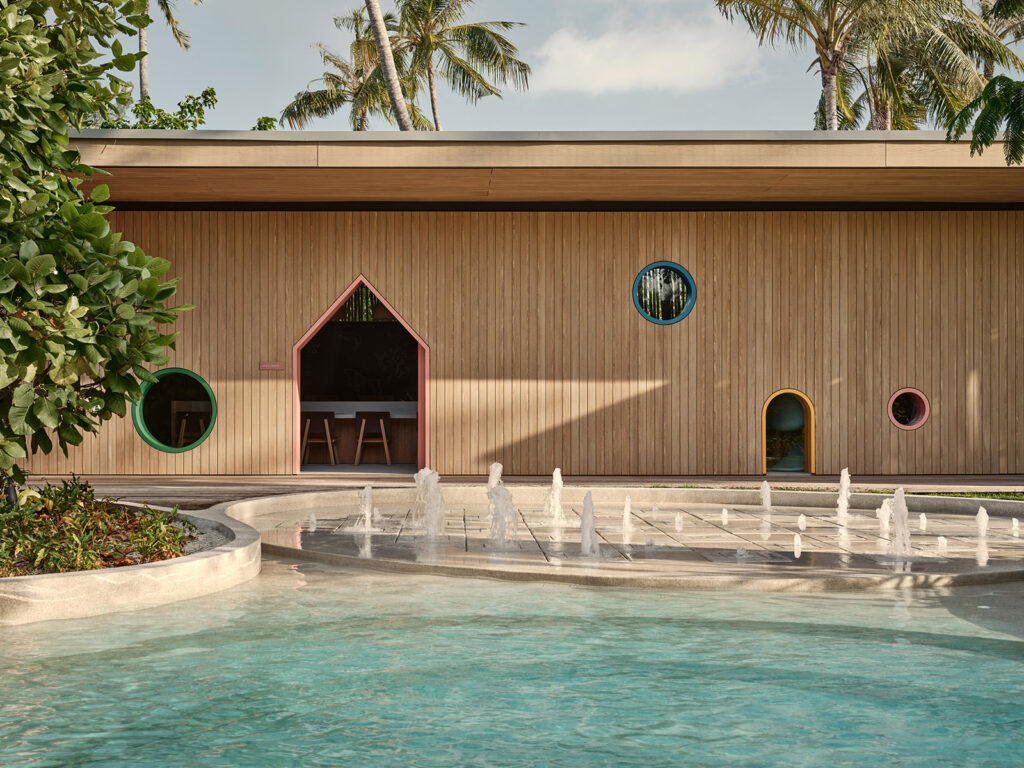 For the past several years, the Maldives had acquired a reputation of being a 'romantic getaway' often associated with honeymooners. However, its burgeoning popularity in recent times has come with a shift in perception – families with children of all ages have been flocking to the islands, drawn to the sheer number of unique experiences that they promise. Patina Maldives is a veritable haven for parents travelling with their young ones. The resort features a one-of-a-kind kids centre, Footprints, that is 100 percent solar-powered. A place of discovery and inspiration, Footprints' offers children a chance to convert recycled ocean plastic into models using 3D printing and laser cutting technology, while the culinary studio allows them to discover the benefits of local, organic sourcing. A mesmerising splash pool with fountains adds to the beauty of the kids centre, which is designed in a tasteful, chic fashion that appeals to both child and adult sensibilities. When it comes to conservation and sustainability, Patina Maldives walks the talk in every way. The resort offers free dive lessons to children in order to instill a reverence for nature within them.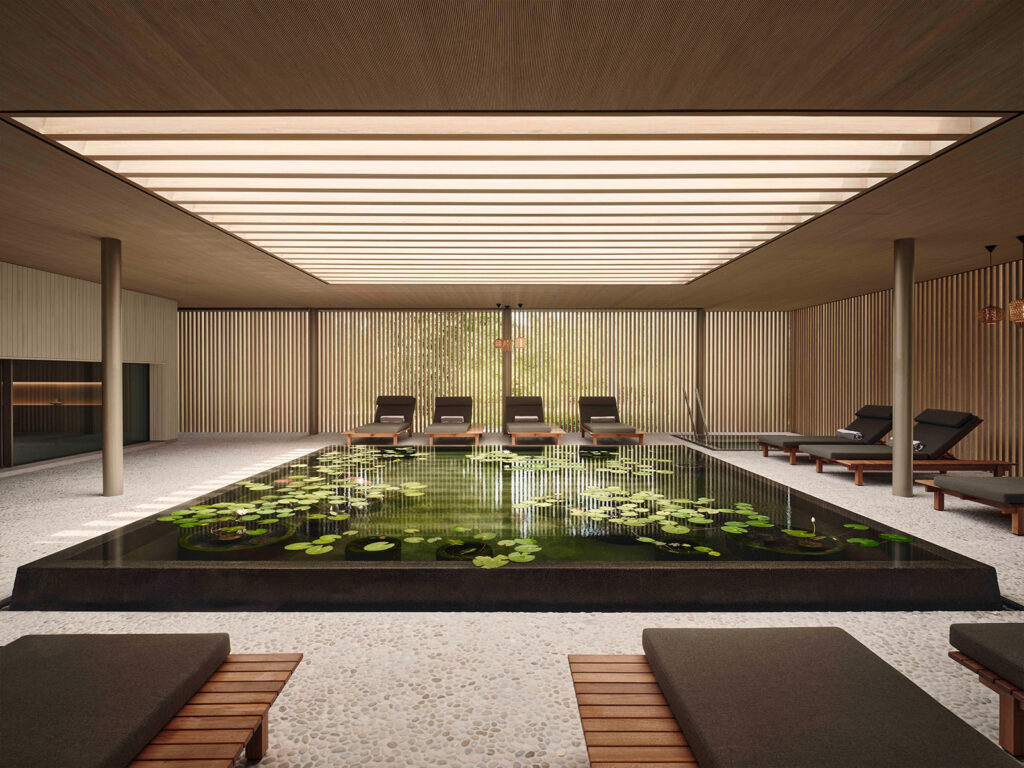 For wellness enthusiasts, Patina Maldives offers the ultimate in relaxation and wellbeing through FLOW, that promotes healing through sound, touch, and technology. Bespoke programmes combining movement, nutrition, and biohacking with nurturing therapies are designed for each guest after a personal consultation, harnessing their energy to embrace total freedom, enhance overall vitality and boost immunity. The spa is located amidst lush greenery, breaking away from the expansive sea view and drawing attention towards the fluorescent green flora that the Maldives boasts of. The chic lounge area designed around a calming lotus pond echoing the soft sounds of water is as relaxing as it gets!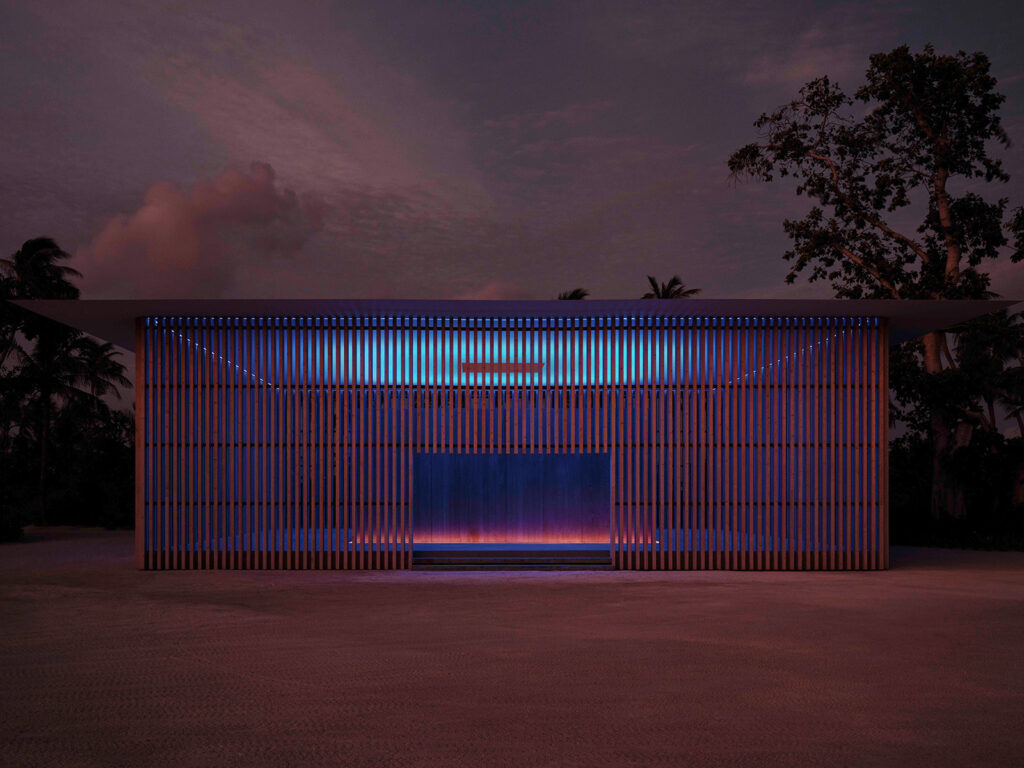 One of the few luxury hotels to boast of remarkable art, an overview of Patina Maldives would be incomplete without a mention of the installations that are interspersed across the property. James Turrell comes alive at sunset with his signature use of coloured lights at Skyspace Amarta, a chamber with an aperture in the ceiling open to the sky, while the Synthesis Monoliths by Hongjie Yang brilliantly reflect everything that the island has to offer. The resort's collection also includes works by the likes of Hiroko Takeda, Cassio Vasconcellos, Jose Davila and FAHR 021.3 in a brilliant confluence of art and nature!
A potent air of positivity surrounds the resort. When you land at the resort, you are greeted by the staff with a traditional Maldivian song that makes you feel a connection to their beautiful culture; a feeling that guests report staying with them through the course of their visit. Ultimately, Patina Maldives is a striking testament to the allure of the tropical islands it is rooted in.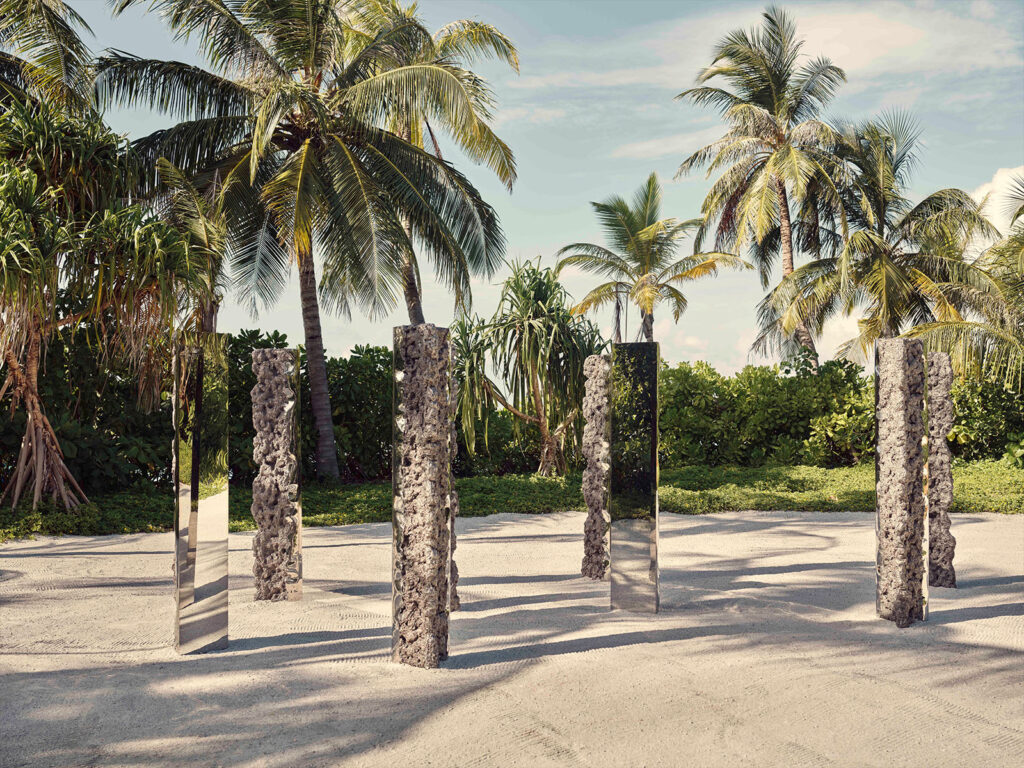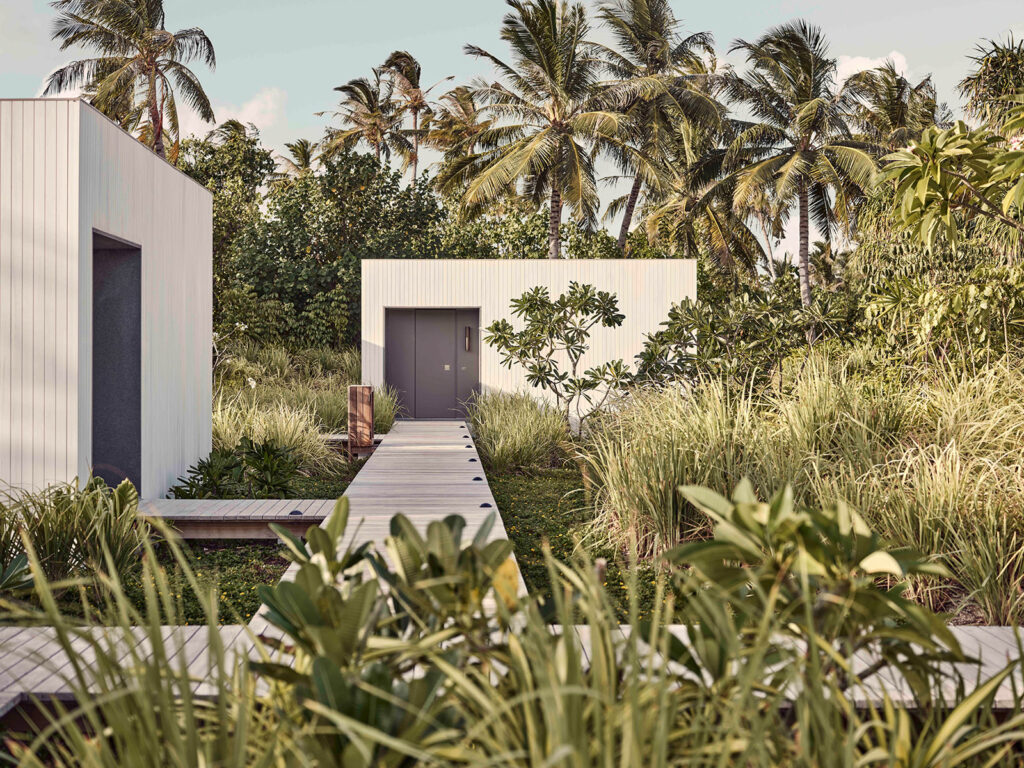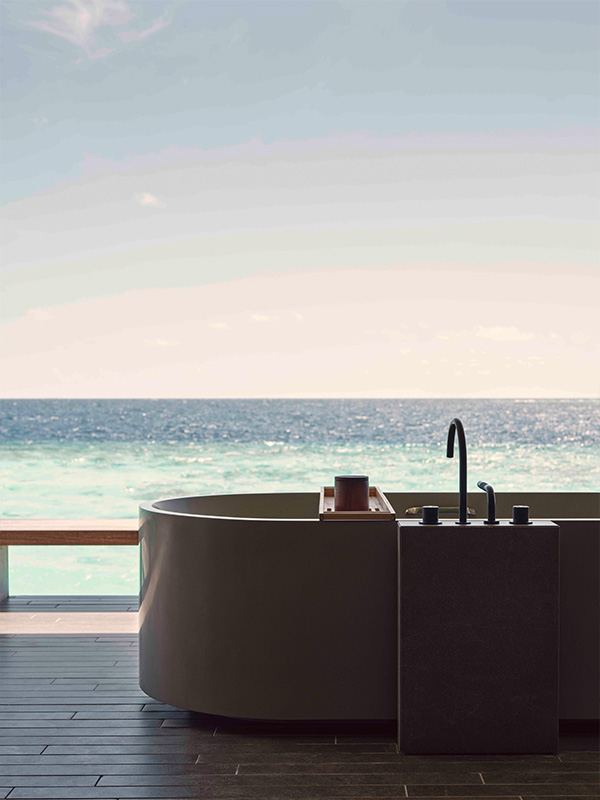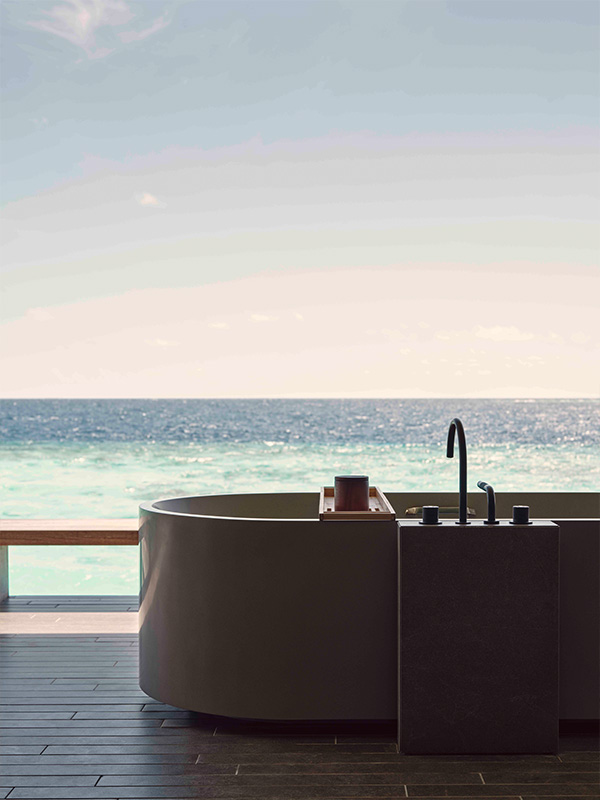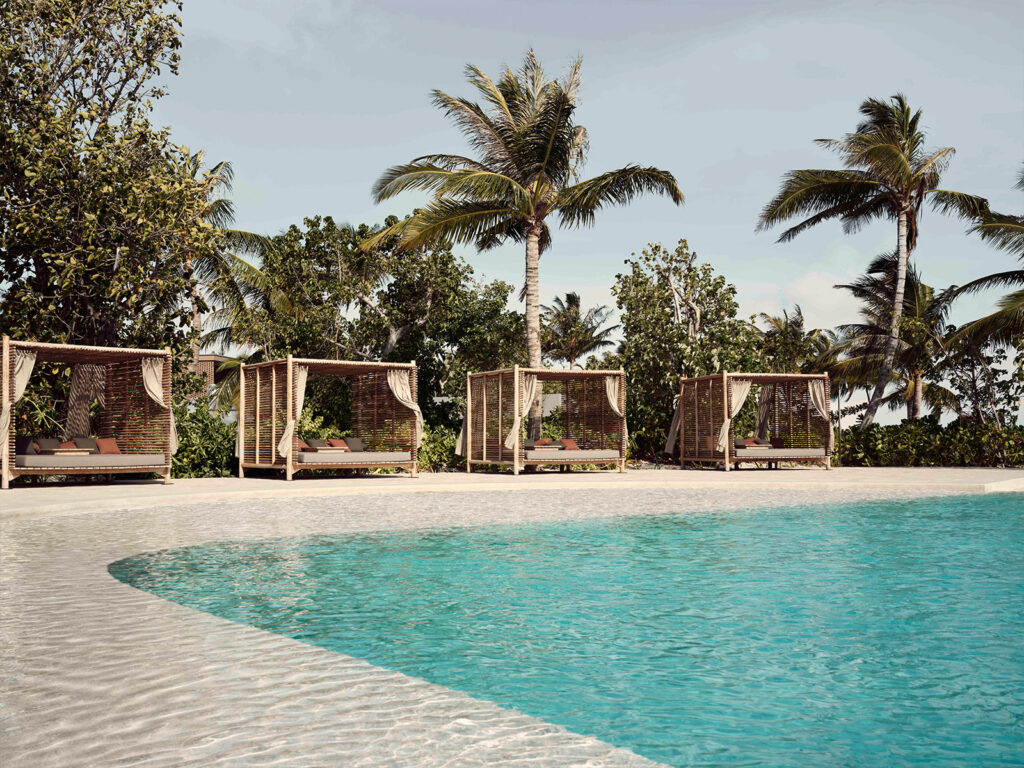 Design Pataki was part of a press trip to Patina Maldives, Fari Islands.