A confluence: Where luxury fashion merges into the home
27

Jun

'19

11:48 am

by

Beverly Pereira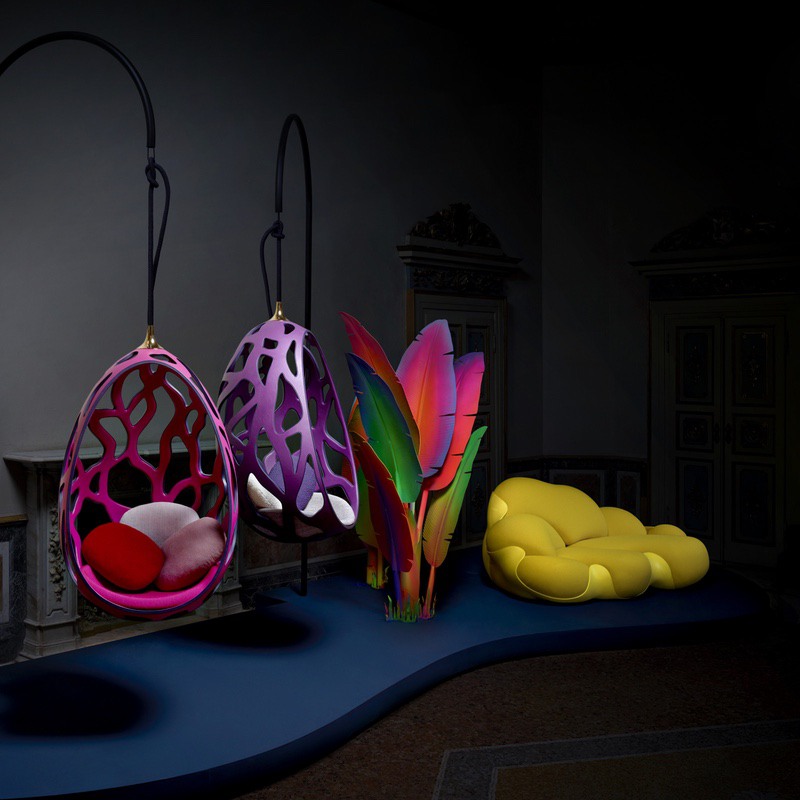 What we wear is just as important as how we decorate the spaces we inhabit, much like an identity marker of sorts. High fashion luxury brands like Louis Vuitton and Hermès have been beautifully blurring the lines between fashion and interiors for a good while now. Although they may carry the weight of a fashion house, they are just as invested in the crossover between interiors and fashion. Bringing signature motifs, materials and a spectacular set of innovations to the literal table, set in imagined spaces dramatized by spectacular scenography. It's a win-win situation, really, for both the creative set and the fashion-forward lot, as was especially evident at Salone Del Mobile 2019.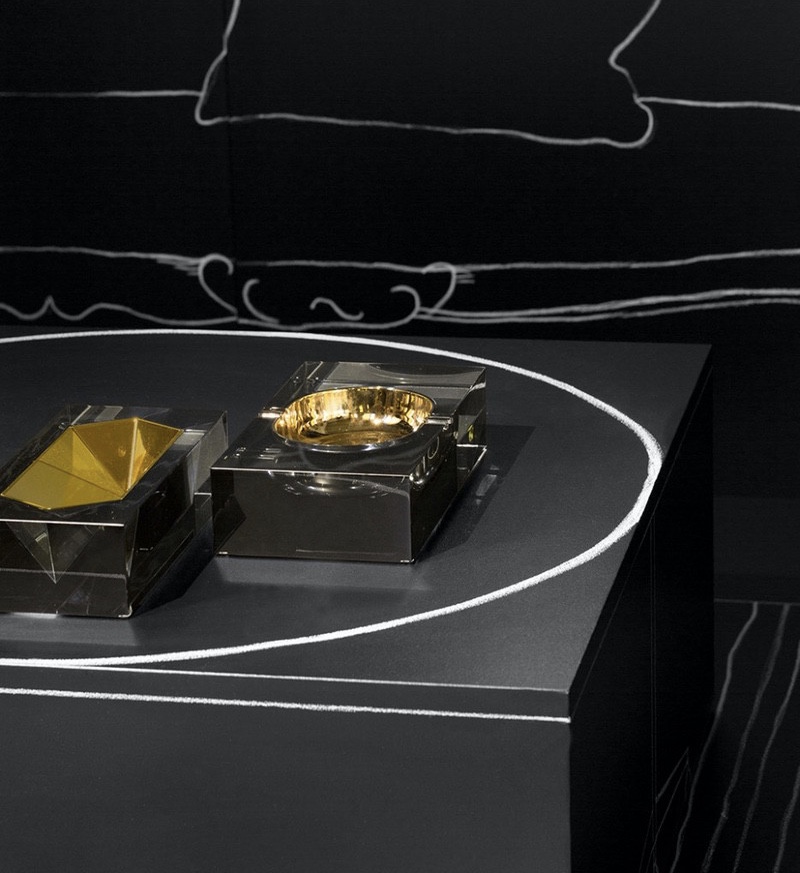 Dior – Within the storied walls of Casa degli Atellani, the glint of metals like chrome, gold and silver found an unlikely match in rugged materials like woven rattan. A string of objects—a chrome-plated steel place-setting here, a rattan and brass umbrella stand there—were set against a stark and sophisticated black backdrop with minimal graphics drawn in chalk. Sitting amid Renaissance art walls and below the frescoed ceilings of the 15th-century palazzo, the objects in this illusory setting established the tone for Dior Maison's first major artistic collaboration. The French house joined forces with Milanese architecture and interior design studio Dimore Studio to present a line of 14 objects of desire for the home at Salone Del Mobile 2019. Comprising a candelabra, ashtray, lighter, an umbrella stand, vases, trays and place-setting frames, the collection is a rich reflection of Dior's chic elegance. Clean lines and geometric precision are distinctive to these objects, qualities that are really a reflection of Christian Dior's affinity for such artistic movements as cubism and surrealism. The effortless fusion of precious metals like gold, silver and bronze with Plexiglass creates an unexpected outcome, an alchemical one at best. Still, other materials like natural woven rattan are a symbolic, hard-to-miss, nod to Dior's highly iconic 'cannage' motif.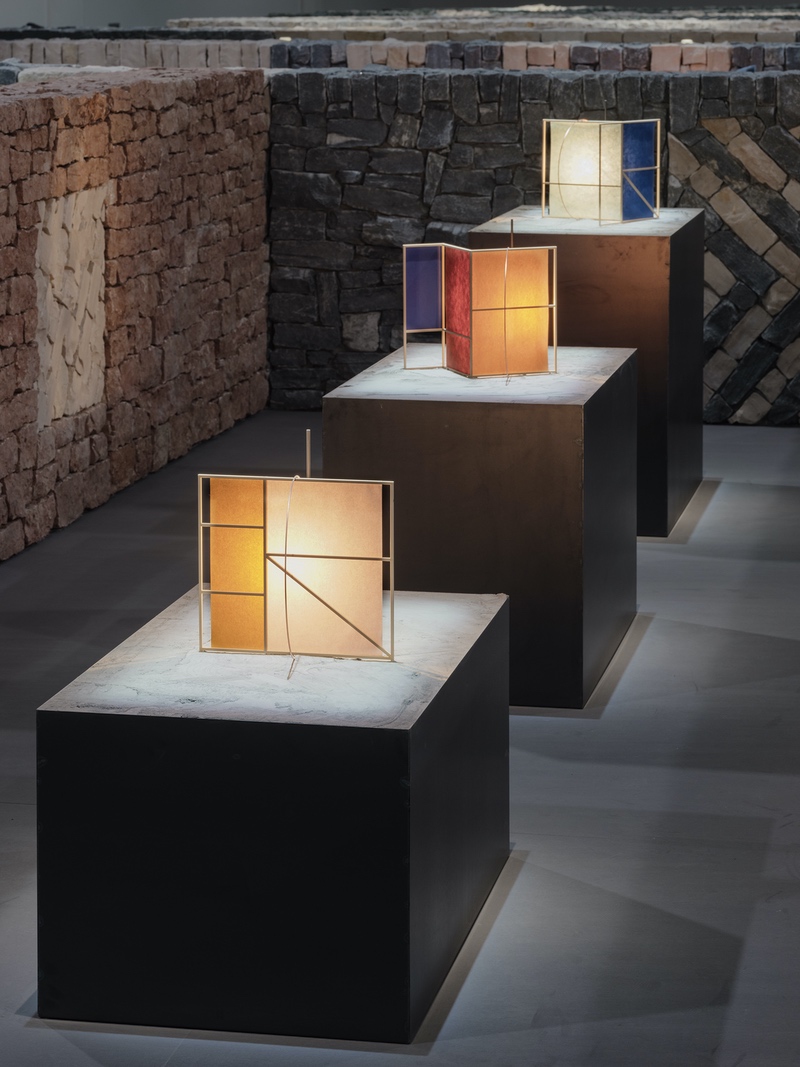 Hermès – Materiality served as both the starting point and the climax of the Hermès 2019/2020 home collection showcased in Milan this year. The bare rawness of dry stone walls arranged in a labyrinthine formation at La Pelota, a set-up conceptualized by Deputy Artistic Director Charlotte Macaux Perelman made for a fitting backdrop to the design-driven household objects. The collection, titled Raw Material, heaves with an expansive range of sleek, stripped-down objects. Intended to celebrate the oft-overlooked and out-of-the-ordinary qualities of materials like bamboo, oak, leather, porcelain, clay, granite and even paper, each object is elevated to reveal its true textures and details.
Bright colours and contrasting patterns, reminiscent of silk jackets worn by jockeys, uplift the mahogany and leather marquetry boxes by Joséphine Ciaudo. The Hécate and Halo lamps by London-based industrial design studio Barber & Osgerby sit on either end of the spectrum. While the former with its solid, intense black base draws from the strength of granite, the latter plays with the ethereal beauty of porcelain. Tomás Alonso's series of lamps harness the lightness of Japanese paper to create diaphanous screens framed by a lightweight bamboo structure.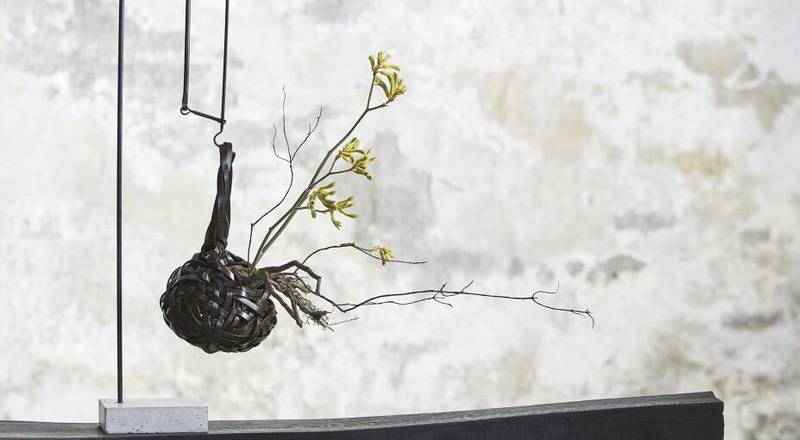 Loewe – Inside the LOEWE showcase at Salone del Mobile 2019, adjacent to its flagship store on Via Monte Napoleone, the fast pace of the outside world was quickly forgotten. The exhibit put slow design and craftsmanship into focus by celebrating the craft of basketry, hand quilting and calligraphy across the world. Without straying away from the brand code, the Spanish house invited 11 artists and craftsman to reinterpret the time-honoured craft of basketry by swapping their materials of choice like bamboo, cane and straw in favour of leather. The result was an exclusive series of decorative and practical objects for the home like paperweights, storage boxes and ornamental accessories. Notably, two of Japan's leading bamboo artisans, Jiro Yonezawa and Hafu Matsumoto, experimented with Loewe leather to create one-off pieces. While Yonezawa created decorative cocoons sculpted from interwoven pieces of leather wrapped around cores made from Styrofoam, wood and paper, Matsumoto crafted baskets that utilize wide strips of leather interlaced with bamboo.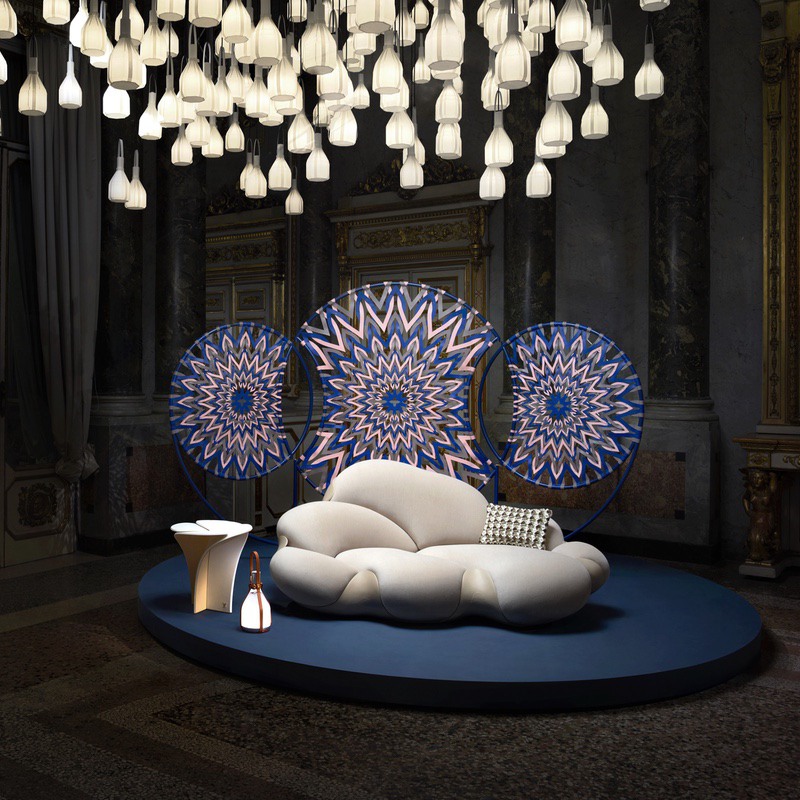 Louis Vuitton – The latest objects to join the Louis Vuitton Objets Nomades collection of 45 limited-edition objects include a spectacular selection of lamps and pieces of furniture designed by a weighty line-up of designers and executed with signature flair by Louis Vuitton's artisans. The evergrowing collection, launched in 2012, furthers the French Maison's longstanding tradition of crafting travel-inspired objects that are functional, innovative and creative all at the same time.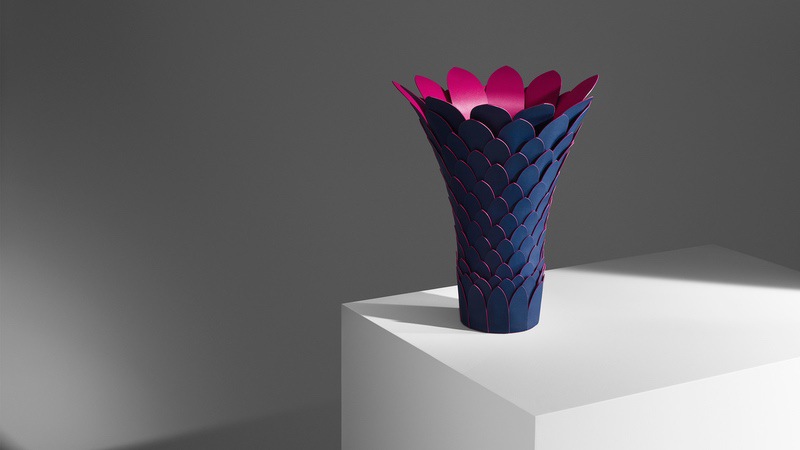 Joining classic archival pieces like India Mahdavi's lacquered Talisman Tray, the true standout this year was the Mandala Screen by Italian design duo Zanellato/Bortotto whose three-part foldable screen with its calming colours and intricately woven leather harks back to the craftsmanship of nomadic tribes. Bringing in a touch of whimsy to the collection is the Humberto & Fernando Campana Tropicalist Vase crafted of two-tone leather-covered metal petals, while the Tokujin Yoshioka Murano hand-blown glass vase emblazoned with the house's iconic monogram pattern plays it safe. There's also Dolls by Raw Edges, a set of chairs that can be customized with handpainted designs.