Contemporary Indian Ceramics On Our Wishlist
9

Mar

'21

10:17 pm

by

Nuriyah Johar
It's hard to not love ceramics! Whether it's going down a rabbit hole of pottery ASMR videos on Instagram or continually adding to an ever-increasing reserve of coffee mugs, it seems we're driven by a unique combination of factors that make this age-old craft so appealing. Is it the intrinsic coolness that earthenware possesses, the subtle imperfections in form, or quite simply it's inherent connection to the ground? We're not sure, but we're passionate about it all the same. From black pottery cookware to experimental vases, here are our latest ceramic finds –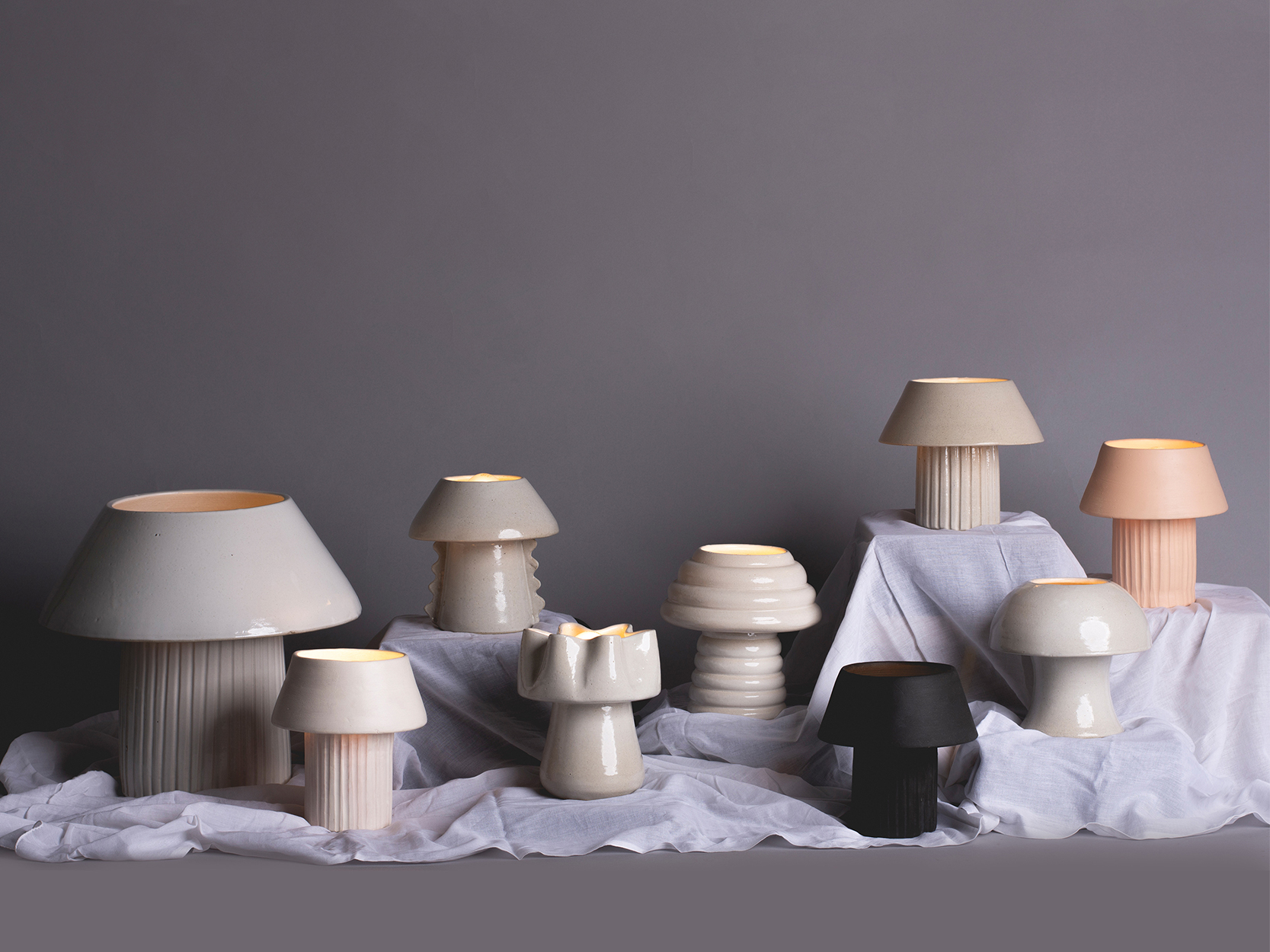 Earth Collection – Harshita Jhamtani Designs
We rarely chance upon all-clay lighting, and so Harshita Jhamtani's Earth Collection had us thoroughly charmed. The young designer owns an eponymous Mumbai studio whose minimalist, sculptural pieces push past current trends and sport a timeless appeal. Her aim through Harshita Jhamtani Designs is to create unique, long-lasting pieces that can in a small way, contribute towards accelerating the low carbon economy.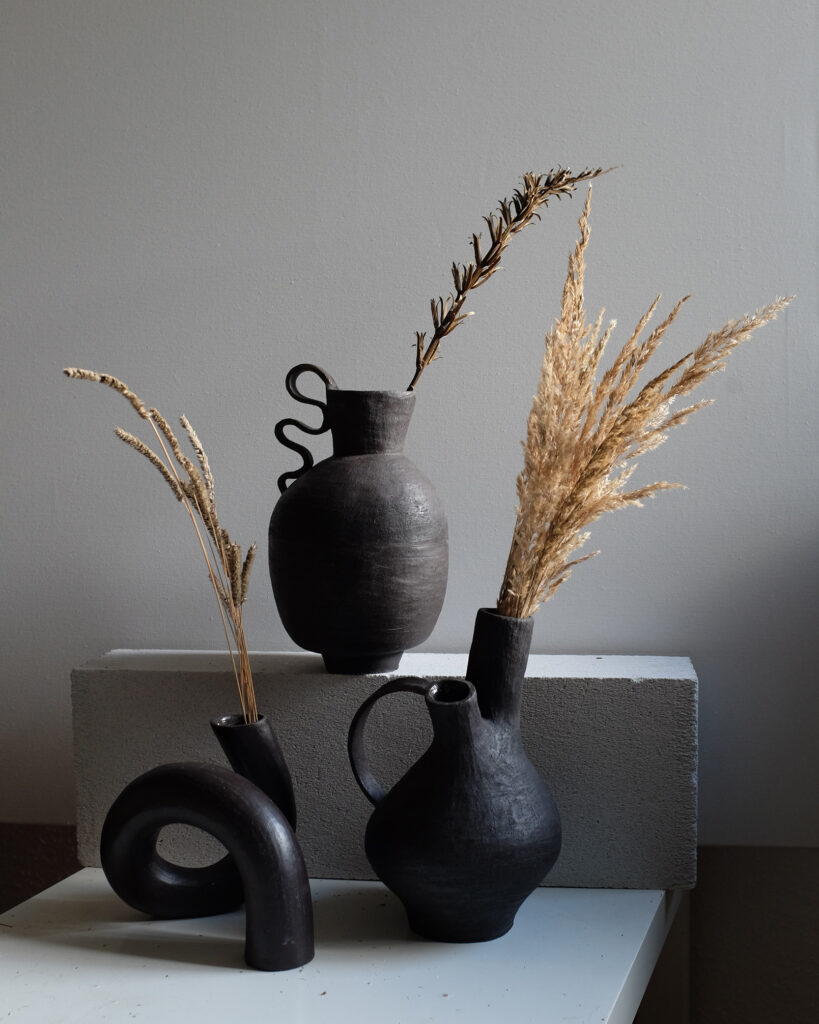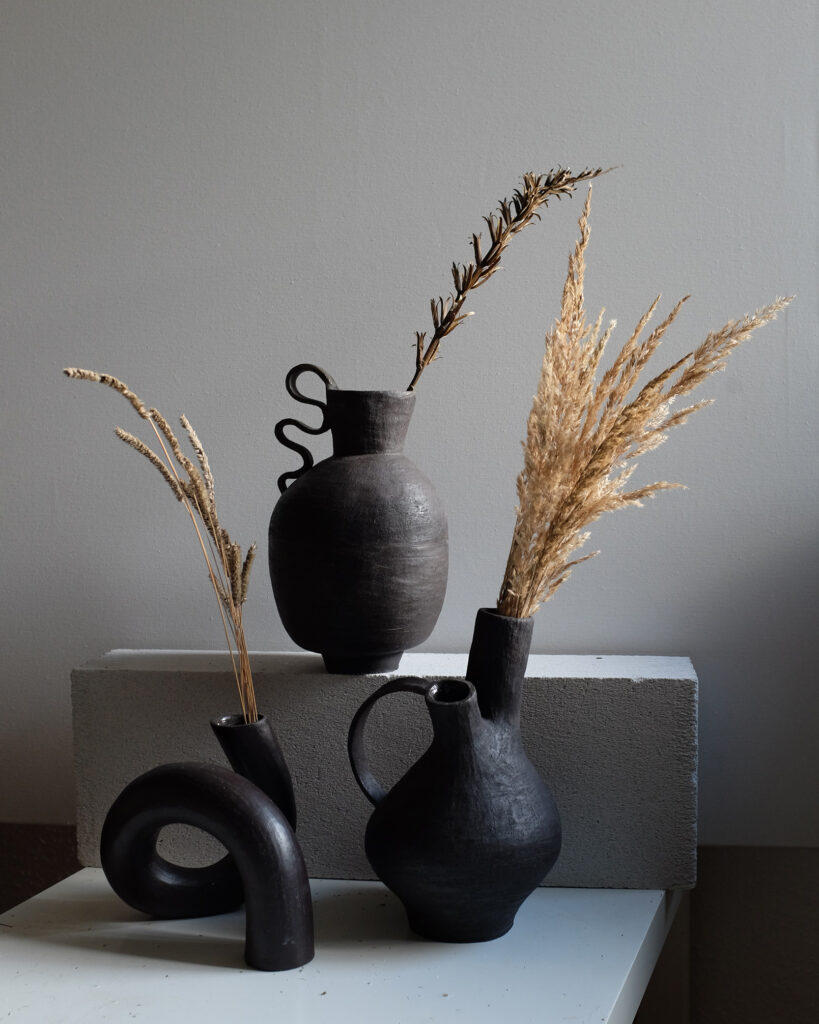 Feral Bodies – Latika Nehra
Feral Bodies by Latika Nehra is a surreal collection of experiments done around traditional vase forms. In an endeavour to create outlandish objects, Nehra moulded these vases into irregular shapes with exaggerated textures and unusual handles. Practising as a visual artist and ceramicist in Germany and in India, Nehra intends to make her objects as personable as possible.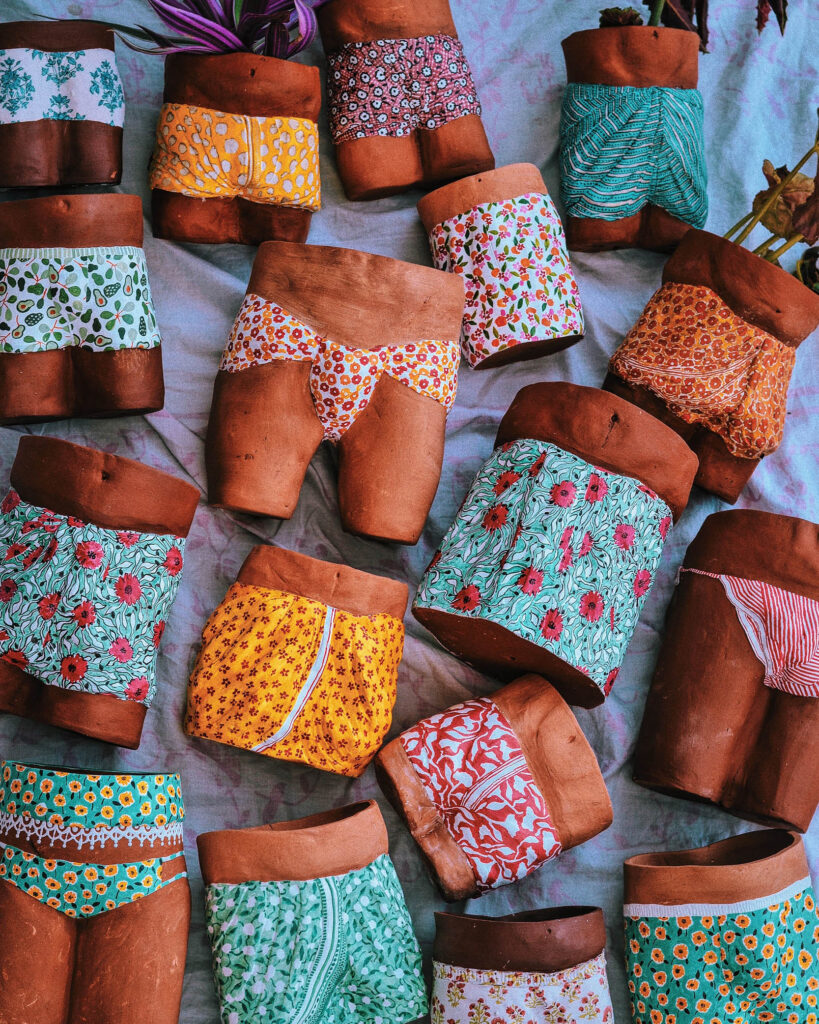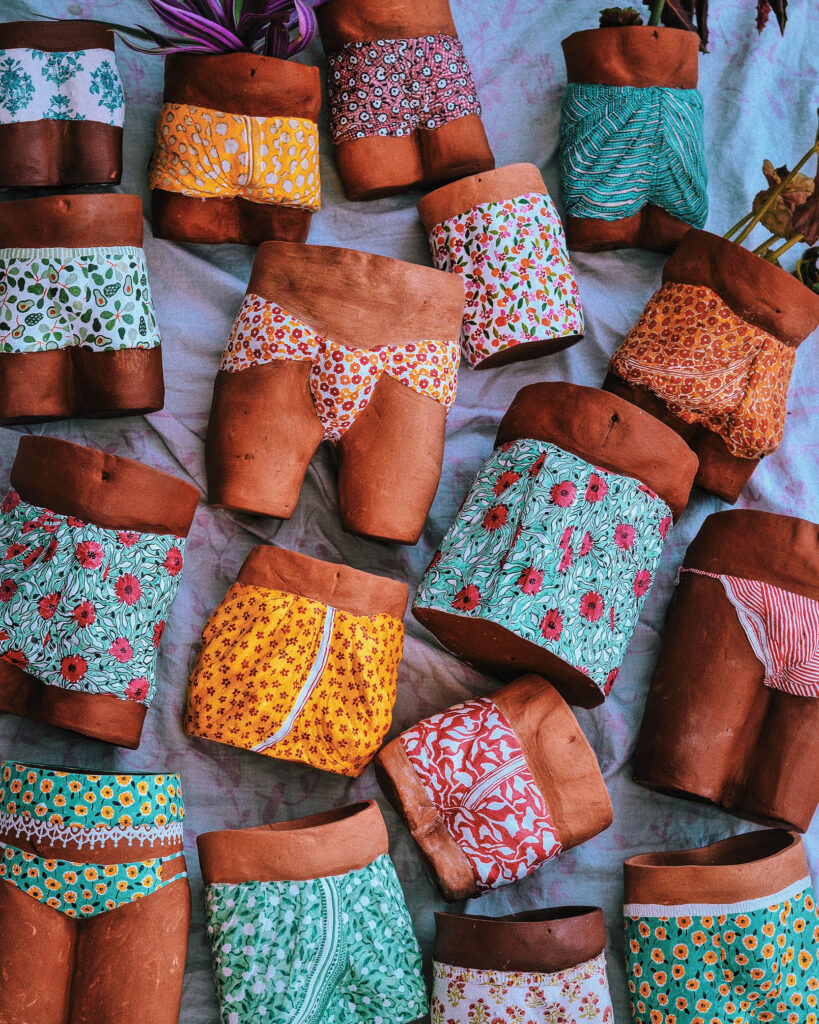 Bottom Planters – Vikihoh Studio
Humour meets attention to detail in these cheeky Bottom Planters by Vidhi Kohli who runs Vivikoh, a Chandigarh-based pottery studio. Apart from the bright colours and intricate patterns, what makes these planters unique is the fact that they're delightful representations of local Indian cultures, whose sartorial choices range from langots to dhotis.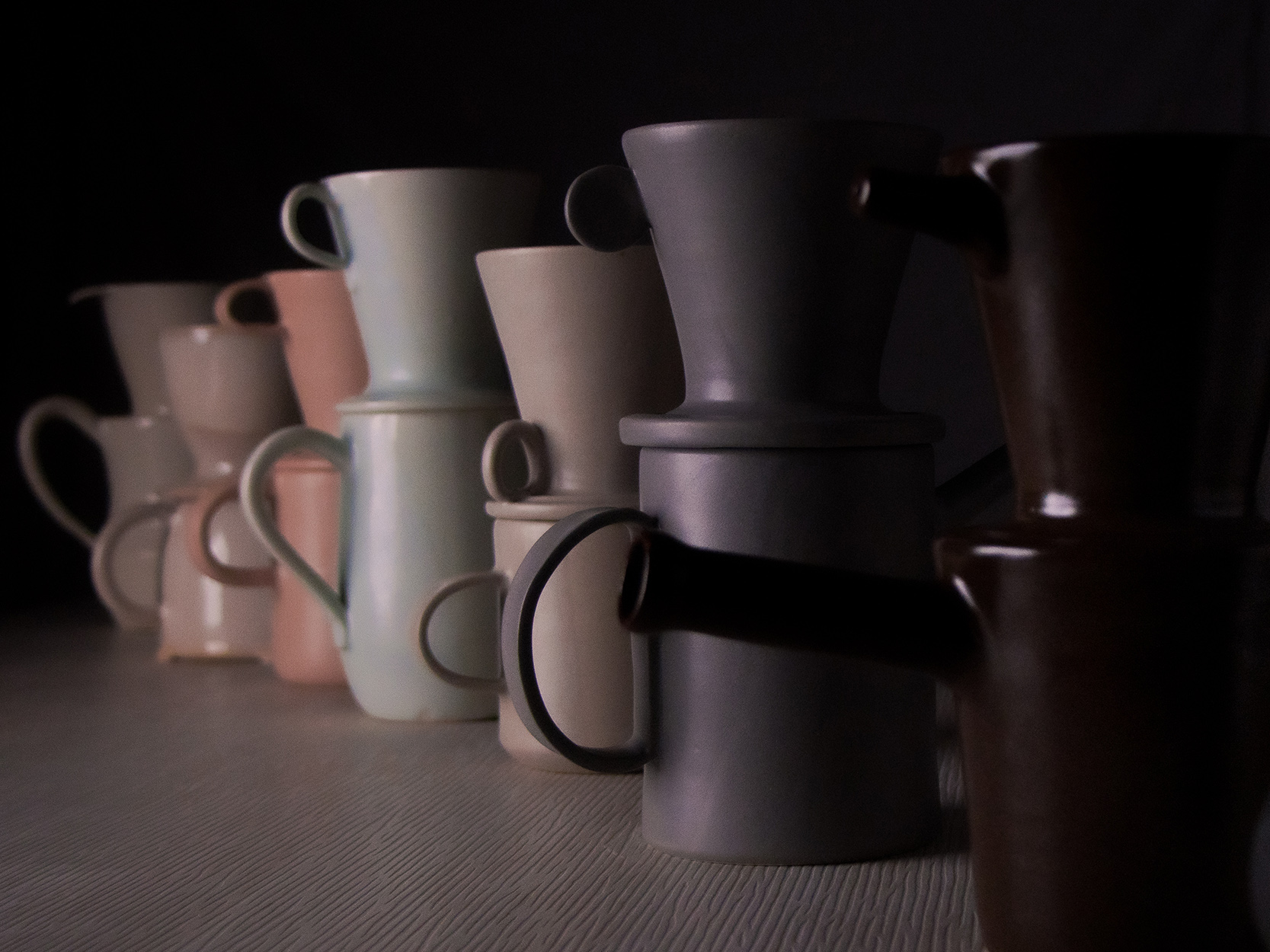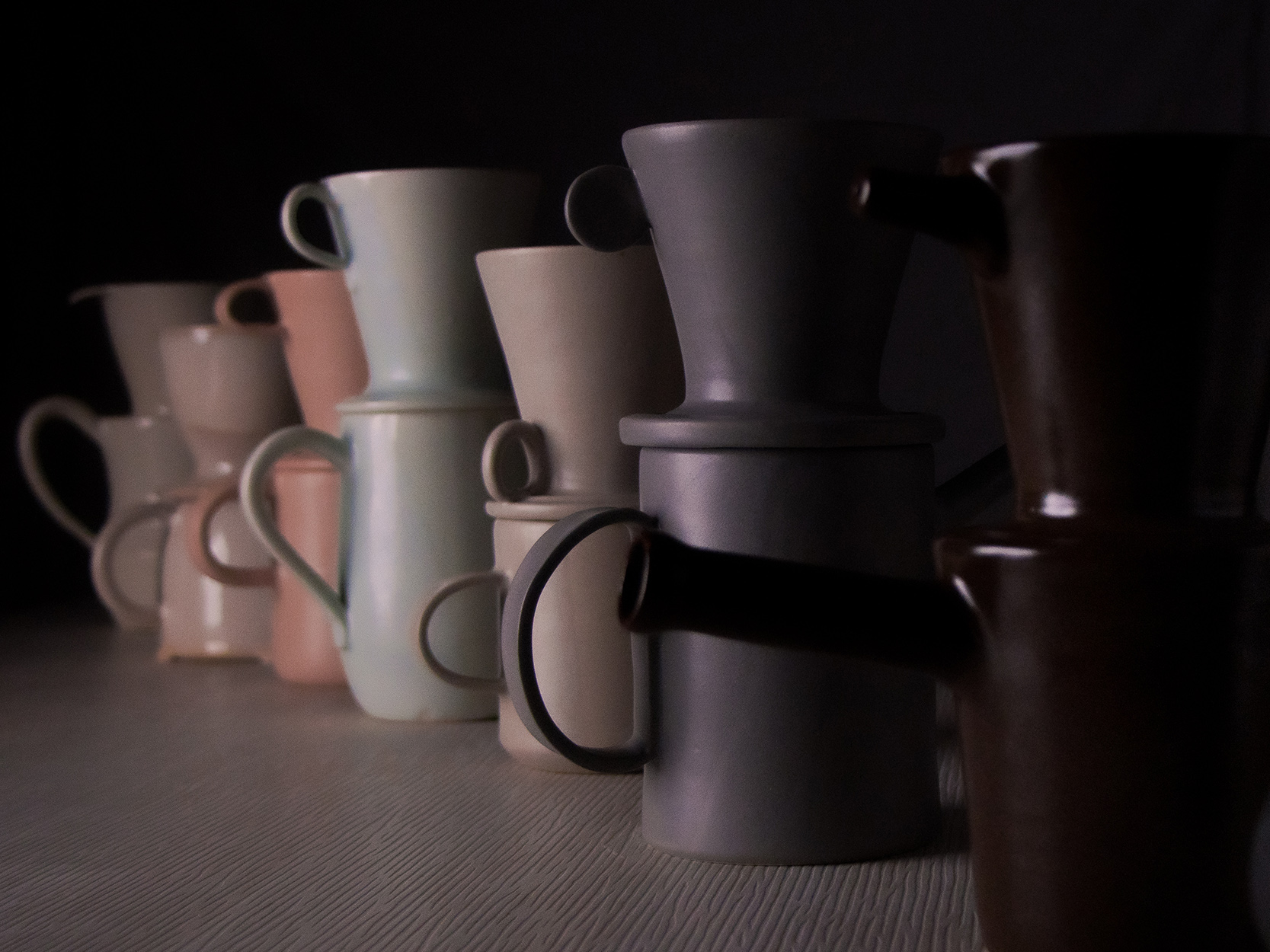 Pour Over Collection – Trayah Pottery
Trayah Pottery's latest Pour-Over Collection is a coffee lover's dream. These functional pieces take on a variety of colours ranging from jet black to pale pink, with each individual design inspired by a different style of pottery from around the world. Adding a modern-day twist to an ancient craft, Trayah believes in the magical healing properties of clay that infuse every piece.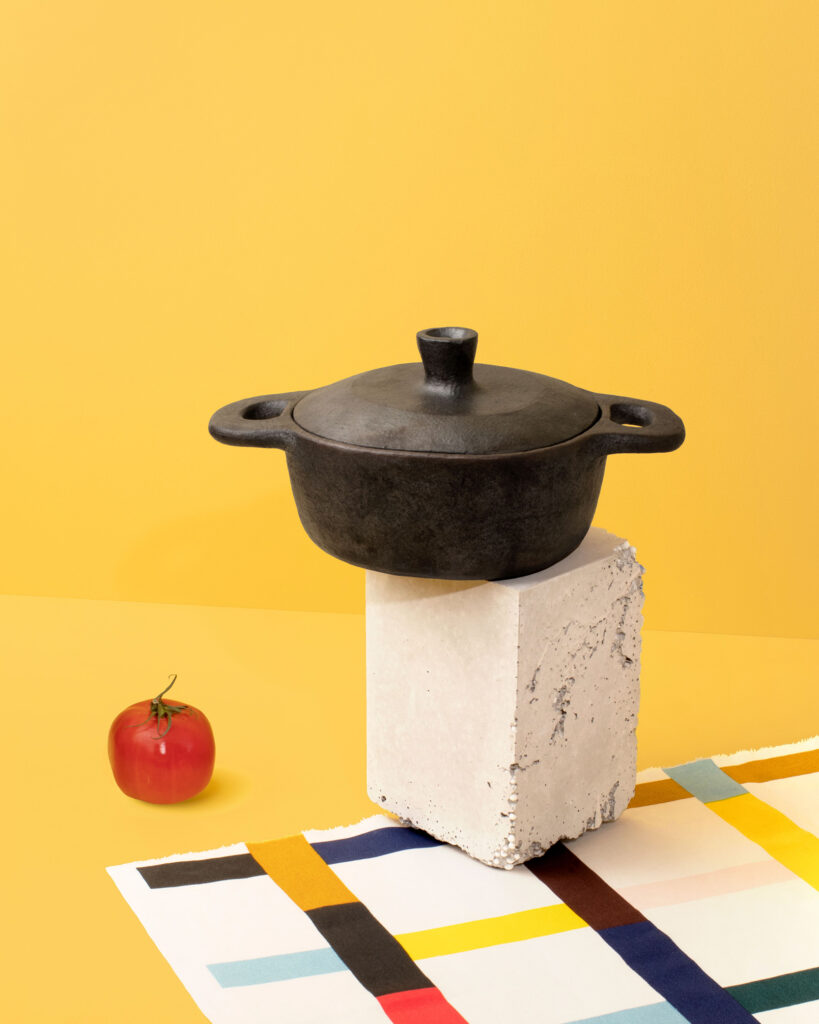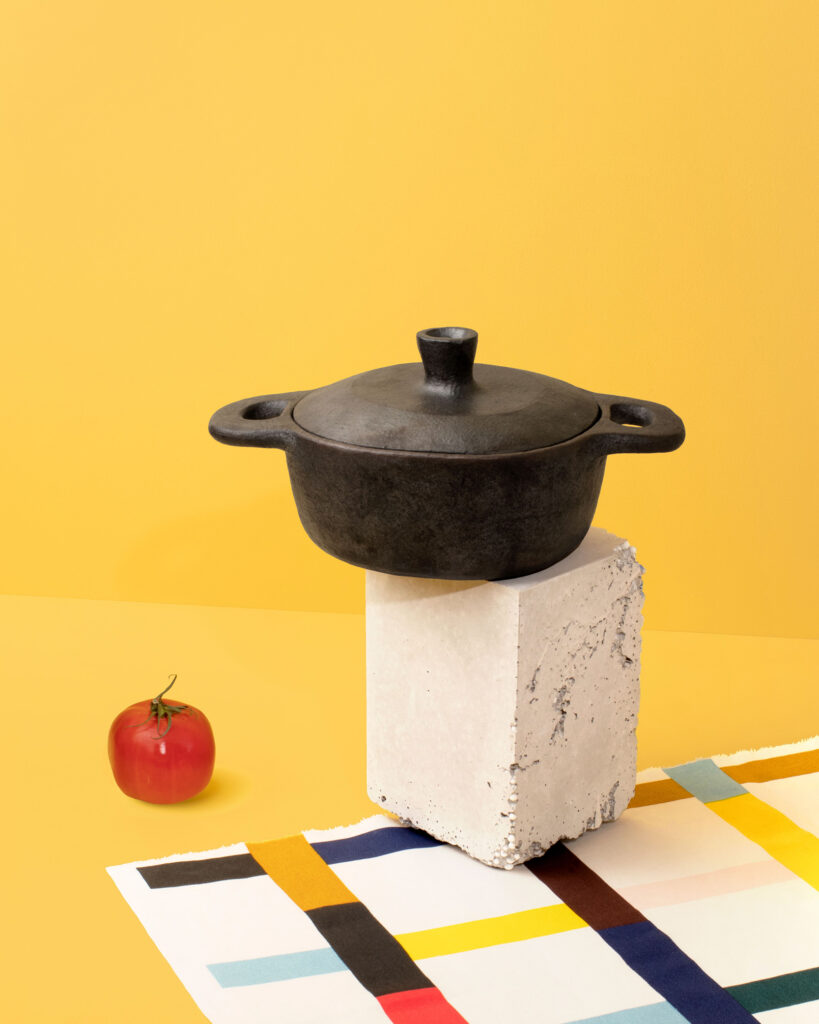 Longpi Cookware – Tiipoi
Tiipoi's Longpi Cookware is a beautiful black pottery collection designed in collaboration with Mathew Sasa, who comes from a family of award-winning ceramicists from the village of Longpi, India. Adopting the craft techniques used in this North-Eastern village, the ceramic pieces are entirely hand-built and burnished, and are fired at low temperatures without any glazes allowing them to be returned to the earth with minimal impact.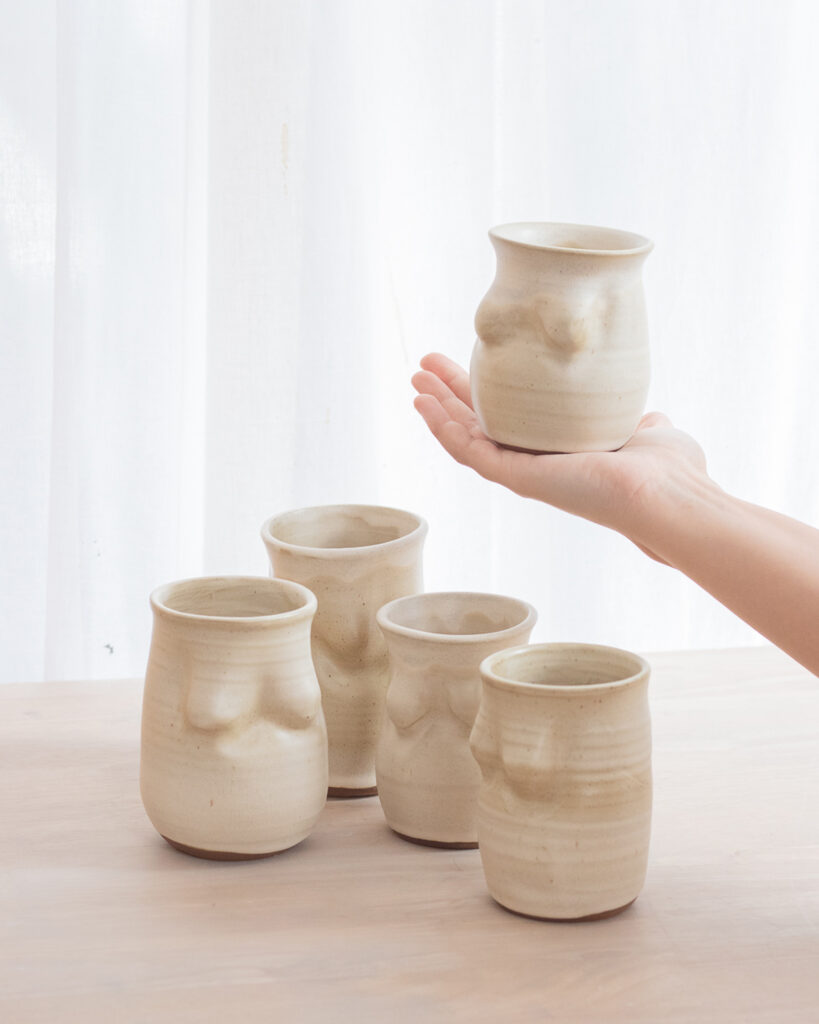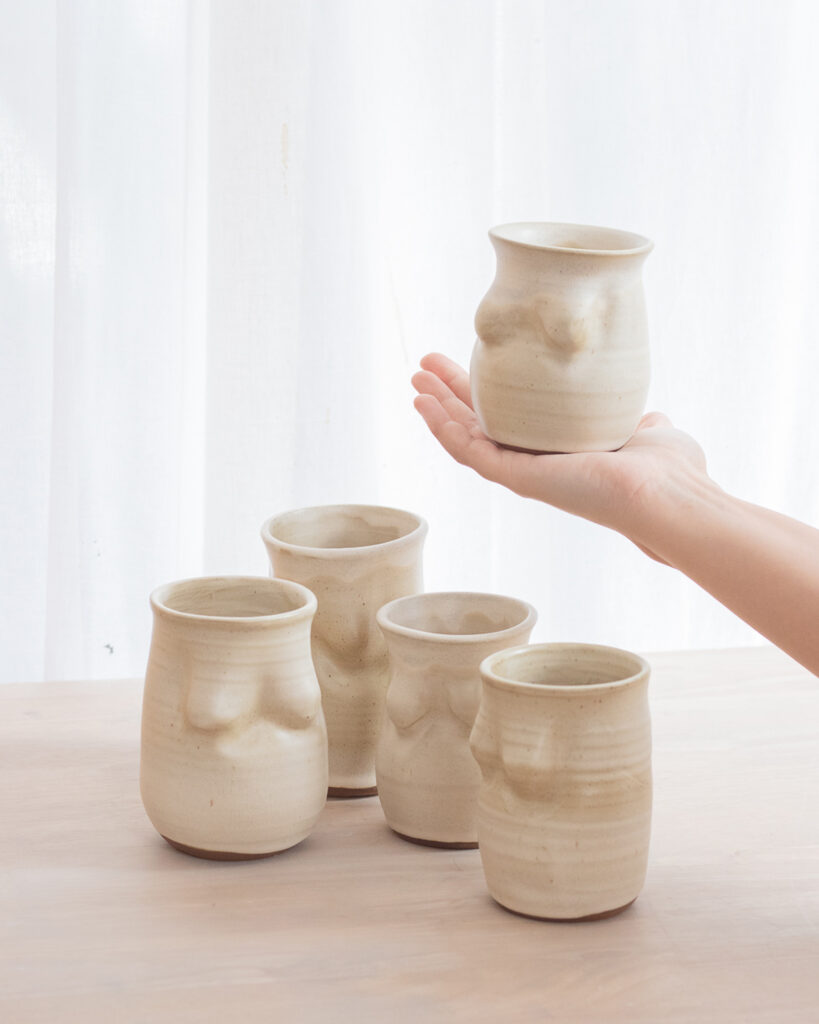 Boob Basics – Slow Pottery
Boob Basics by Nikita Dawar's studio Slow Pottery is a striking conversation starter at the very least. The collection is a destigmatization of the female form, which is purposefully moulded onto objects like mugs and tumblers that are used on an everyday basis, making the interaction more intimate with the user. Celebrating all kinds of curves, forms, and even apparent flaws, the collection evokes a unique feminine catharsis through clay.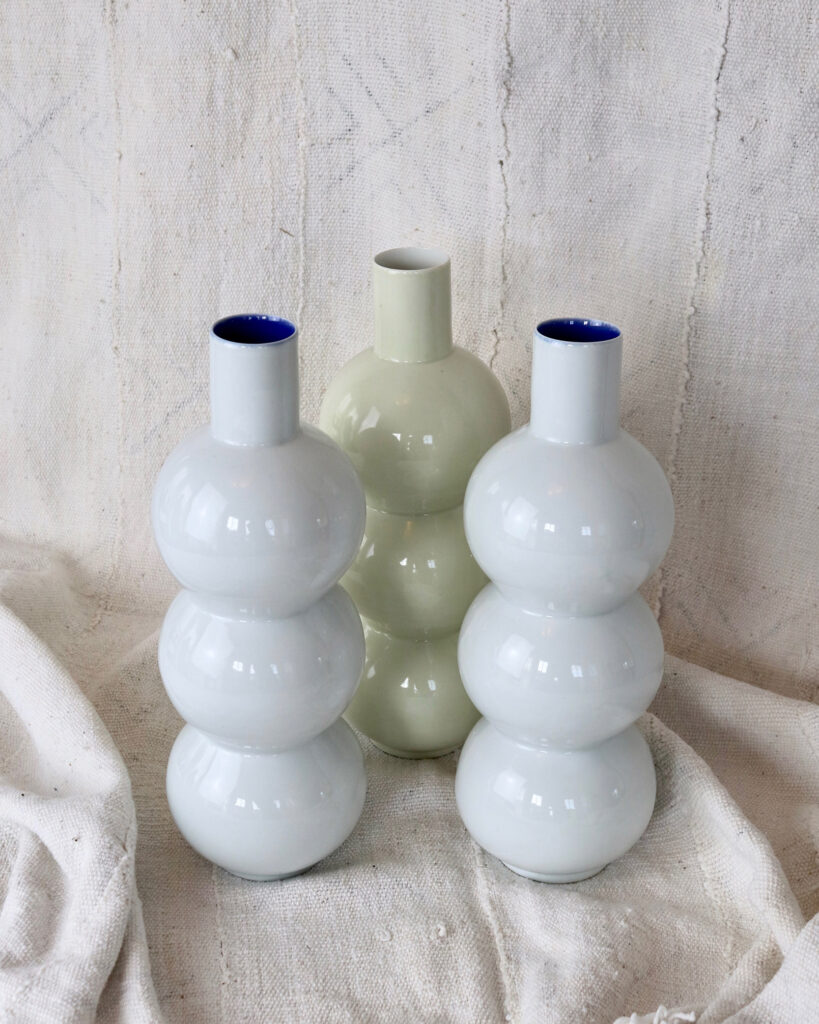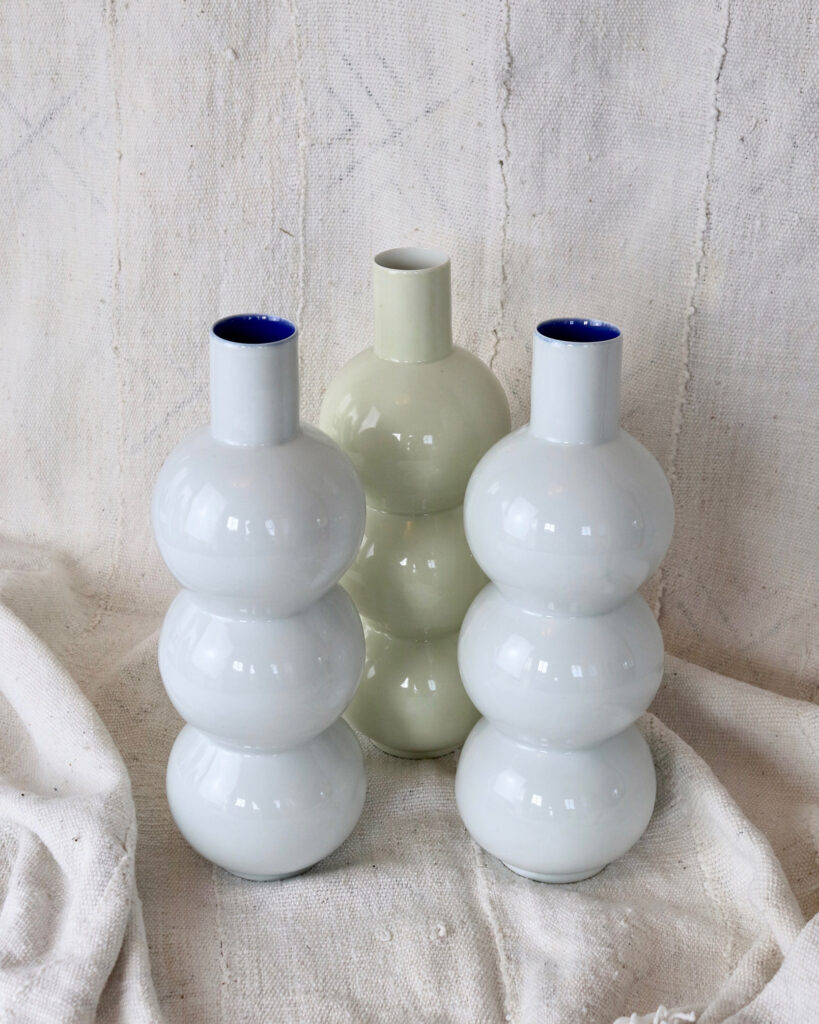 Antique Chinese Vases – Evoke London
Evoke London's latest ceramic pieces are a rare find – heirloom Chinese vases hand-picked from antique warehouses in South Africa for their whimsical, almost Mod 60s form. The mindful luxury brand by Bangalore-based mother-son duo, Vandada and Sridhar Poddar brings a selection of high end, handcrafted objects created in collaboration with designers, artists, and craftspeople from India and across Africa.