Contextualising The Design Differences Between Kolkata And Mumbai – Kaleidoscope Lighting X Arjun Rathi
10

Sep

'22

10:19 pm

by

Aishwarya Kasliwal
On a breezy Friday evening, noteworthy names from the design and art industry gathered in the country's capital of culture, Kolkata, for an event sponsored by Kaleidoscope Lighting and steered by architect and designer Arjun Rathi, and Esha Gupta, founder of Design Pataki. The headliner was a gripping panel discussion – one that dissected two distinct identities and their individual intricacies.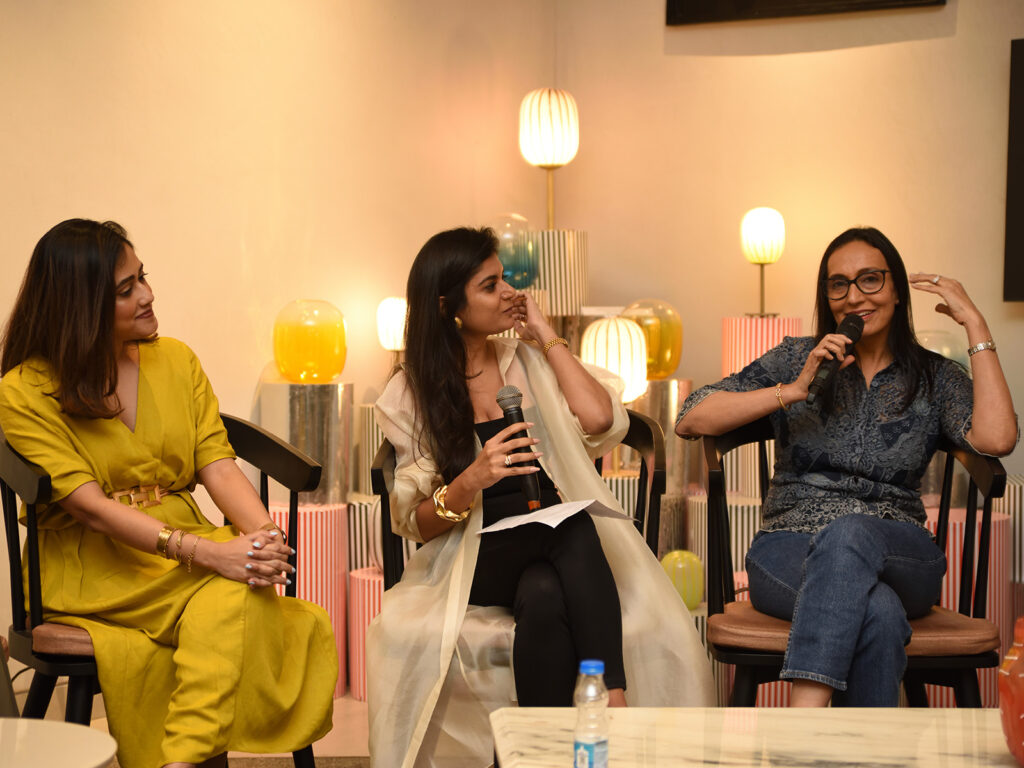 In an effort to unite the East and the West, while also celebrating their polarities, Design Pataki and Arjun Rathi discussed, along with fellow industry stalwarts, the stylistic design differences that stew between Kolkata and its western cousin, Mumbai. Both cities are chock-full of diversity – in art and design. They're both bustling with unique crafts, cuisines, lifestyles, and languages. The two regions come with their own endearing peculiarities that shape and define their approach to design. The panel discussion enables the meeting of Kolkata's unmatched cultural legacy and Mumbai's fast-paced cosmopolitan charm.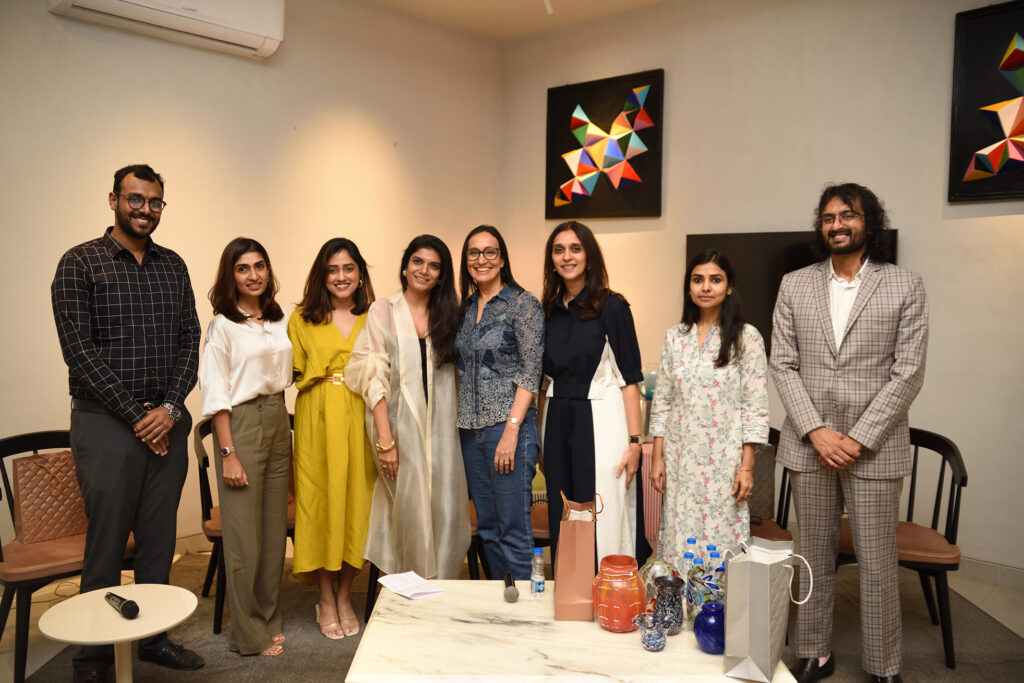 Offering a unique perspective of Kolkata were Pooja Bihani of Spaces & Design, Monica Bhargava of Kham Consultants, and designer Shabnam Alam. Co-founder of The Quirk Studio, Disha Bhavsar, and Sonam Gala from Kiran Gala Associates helped us with their take on Mumbai, while Esha Gupta played moderator and host. The women-led discussion turned the spotlight on deep-seated issues like climate and space constraints and accessibility to furniture, lighting, and more, and how these factors affect the becoming of a quintessential home in both cities. Also discussed was the influence of global design and how intangible constituents like personality, background, and artistic sensibilities come into play. We heard from Monica Bhargava how Mumbai for an outsider is essentially a 'city of paradoxes', and how its design community 'strives hard to strike a balance between remaining relevant and contemporary as well as rooted and traditional.' She also shed light on how 'aspiration levels tend to be lower in Kolkata than they are in Mumbai, owing to the design disparity' between the two.
When Pooja Bihani chimed in, in agreement, she stressed on how the defining elements in a "Kolkata home or project are colonial and have strong influences of art, music, and culture" and how "something that Mumbai won't relate to is how almost every home has a 'music corner'." Shabnam Alam went on to mention that the citizens of Kolkata favour art in their homes owing to the 'city's culturally chic air' and craft cluster community, and how the "much larger spaces in Kolkata ensure that space planning is more the need of the hour in Mumbai."
Esha Gupta mentioned that one can "expect anything in Mumbai", and was met with nods of agreement from Disha who stated that "style in Bombay is a little bit all over the place." She also spoke about how independent design studios sometimes have a hard time navigating client relations. With studios having built and fine tuned their own aesthetic, catering to clients' needs and wants can be a tricky territory to traverse. She also noted that clients from Kolkata come equipped with a deep understanding of design, owing to the "rich culture in Kolkata and heritage properties with owners that prefer neo-classic elements."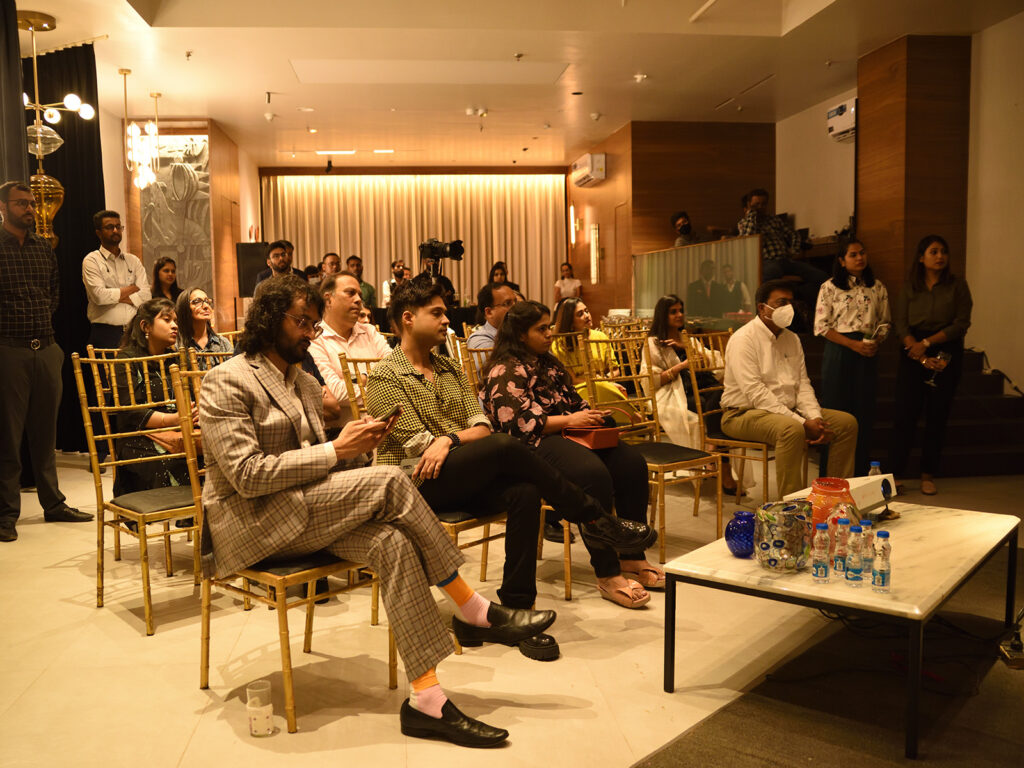 To treat the guests to an engaging experience, Kelvin Ashby-King, Managing Director and Principal Consultant at Clarity Consulting, hosted a workshop on the intricacies of lighting design and technicalities. Kelvin has been involved in the Audio Visual and Lighting industry for his complete professional career and is also a founding member of the Indian Association of Acoustics. Pushing the envelope on design, lighting, audio, he's got multiple accolades attached to his name, that comes with being the pioneer of technology and its channelling in India.
Helmed by Sourav Agarwal, Kaleidoscope Lighting aims at delivering experiences and values. With a dedicated team of designers, the company provides comprehensive integrated lighting solutions for commercial, residential and hospitality projects. All the brands under their umbrella are carefully curated to provide solutions that are useful, beautiful, and sustainable, each having a distinct design philosophy. Regarded as the 'best lighting solution for a cheerful and vibrant life', Kaleidoscope Lighting sheds light on homes and lives, day to day.
Amongst nips about how 'design is very aspirational' and how both cities are rich in 'traditional families open to contemporary and minimal aesthetics', the panel discussion drew to a close. The evening affair ended with newer understandings of both cities, and the differences that separate them but also the similarities that unite them.