In Conversation with Designer of the Year, Ramy Fischler
10

Oct

'18

9:30 am

by

Esha Gupta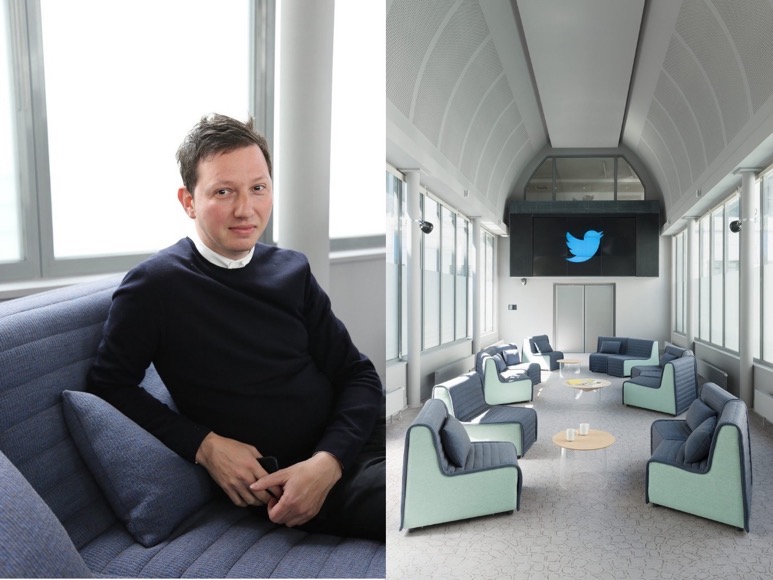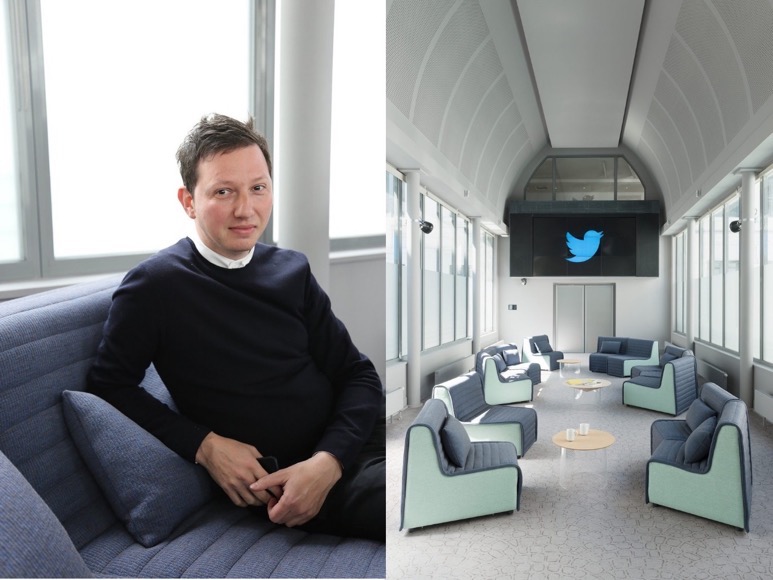 Ramy Fischler has one obsession: never to repeat himself. A taste for experimentation that began when he was studying design at ENSCILes Ateliers in Paris, from which he graduated in 2004, and then developed it while he worked alongside Patrick Jouin. Those years he spent exploring all expressions of design, eventually led him to establish his studio in 2011. It was then that he developed his own approach. Rather than focus on the formal aspects of space or product design, Ramy Fischler prefers to question the value of the function. He does this by trying to anticipate tomorrow's behaviours, defining the reason and use of each project, visualising the environment where a piece would be effective, these are the preliminary steps in his creative process.
We met with this illustrious yet modest designer at Maison & Objet in Paris, where he was awarded Designer of the Year. We spoke to him at length about several of his design endeavours including one of his latest projects – a commission for Refettorio Paris. Initiated by Italy's most prominent chef, Massimo Bottura, Refettorio Paris is a soup kitchen for the homeless and refugees, established inside the Foyer de la Madeleine.
Design Pataki – How does it feel to be named 'Designer of the Year'?
Ramy Fischler – It's a great opportunity for us to show our work, our projects. Here you are in this space (gestures around), in a bar we created.  We serve tea and coffee for people. Part of our job is also just to make services, make people well, and that's more the purpose of this space. I'm very happy to design this space.

DP – We hear that you love cinema, how has that impacted your design sensibilities?
Ramy Fischler – I love cinema and I always compare my work with the work of a director. Probably because the main part of our job is to create stories. We like to create the stories about the future so we're always between the reality and the future.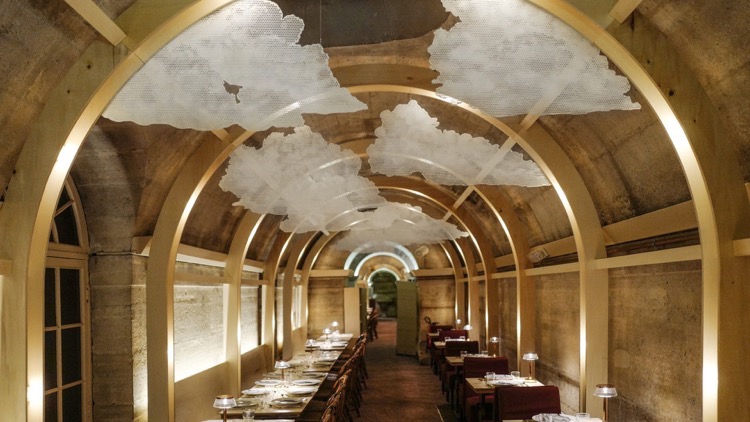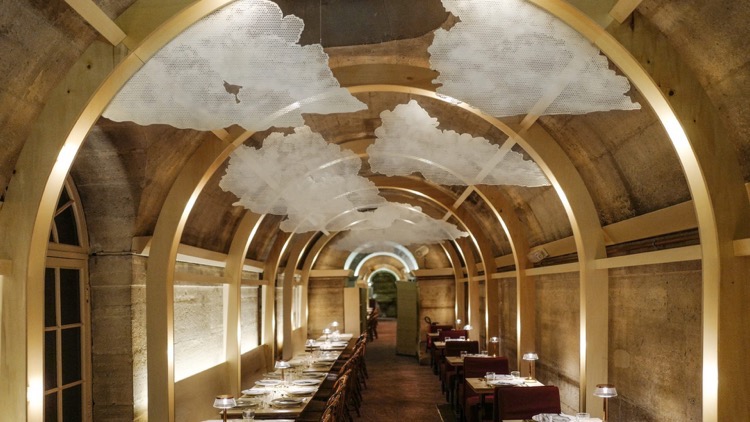 DP – What has been your most memorable design moment to date?
Ramy Fischler – I don't know –  there have been so many memorable moments it's hard to pick just one. Though if I had to pick, one of the most recent ones is the opening of the restaurant that I designed with my friend Nicola Delon in the church of La Madeleine. It's a restaurant dedicated to homeless people.
DP – The soup kitchen that you designed, correct?
Ramy Fischler – Yes. That was a very strong moment to feel that you are doing something that will help people. It's not every day that you can do that.
DP – But usually, for a soup kitchen people wouldn't put that much design or alot of thought into it. What was your thought process behind, or the inspiration behind doing it? Ramy Fischler – The strategy – it's not my strategy. It is the strategy of the chef – Massimo Bottura, one of the biggest chefs in the world. He decided to use the waste that you don't need, that you don't use to make food for homeless people and that's the premise of the restaurant. And the fact that it's made to be beautiful is also because we need people to come to serve for free – we need people to speak about this project because it's always better to raise awareness.
I think beauty and difficult subjects can be linked to by this, and the communication now is also very strong.  The people that are interested, they come, they see and they give money for the cause, so it's a very important thing.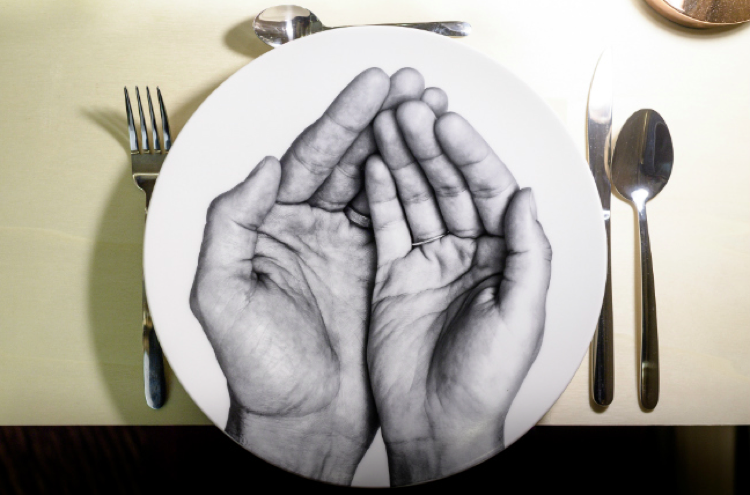 DP – And what about budget? Was that an issue with this project?
Ramy Fischler – No, I think when you want to make a very nice space people want to give money. It's a strategy – you see, I'm not paid for this project. But the most important is that I'm talking about this project and that people are interested and they give money, that's something that can be made all around the world.
DP – That's excellent because people would think that the homeless don't need a good environment.
Ramy Fischler – But you know, this place is open for customers for lunchtime and then for homeless people for dinner – so the place is shared by different kind of people.
DP – Technology plays an important role in our lives? How do you integrate it within spaces and to what extent?
Ramy Fischler – You see this place (gestures around) it is just an empty space with some screens to record some stories but the real service is by a great guy who makes good cocktails (gestures at barman) and I think the technology is just made to help startup people like us who expect to communicate but most important is making real space where we can share ideas and time together.
DP – So do you feel that – when you do a residential project, for example, you have an iPad with everything syncing to it – is that the extent to how much you use technology?
Ramy Fischler – Yeah, I think again technology is to be hidden. You don't need to see the technology. You don't have to live with the technology – it is behind the wall, behind the light, behind the screen. Most important is what you feel and if you feel that technology makes your life easier, helps you to have good relations between people, that's the most important thing.
DP – What would be the sustainable materials that you are experimenting with? How conscious of it are you in your design process? Cause everyone's talking about sustainability but I think each person's understanding of sustainability is different. How do you interpret it?
Ramy Fischler – Here you are in a cork space (gestures at space).  Cork is maybe one of the most ecological materials on earth because you can always reuse it and reuse it and reuse it.
And we're trying, in all of our projects, to use recyclable or sustainable materials – it's super important. We do it not because we think it's not because it will save the earth, it's just because its a way we share our vision of the world, and then people talk about it and it becomes more and more common and then the next generation will find it very normal to use

DP – And do you see a lot of change happening in the materials as well?
Ramy Fischler – Yeah, I think in the materials for sure. I think the most important thing is that the new generation understands the value of it. It doesn't have to be a chore. it has to be a pleasure to save the planet. Yes, it should happen naturally, you shouldn't have to force yourself. No, it's impossible to force people. People are selfish and people think about their goal, so we try to give them the opportunity by pleasure to be more ecological.
DP – One tip that you would recommend, which people could adapt in their lives to be more sustainable, more conscious of their environment. Like it could be in bulbs, it could be a material, something that you would say is easy to implement and do instantly.
Ramy Fischler – I think what's the most important is sharing. Most of what I'm doing myself, I can do it because I can communicate about it, I can create a community that likes the idea, gives me money and that's thanks to the technology now and I'm sure that if we work together, share ideas together and we can achieve great things.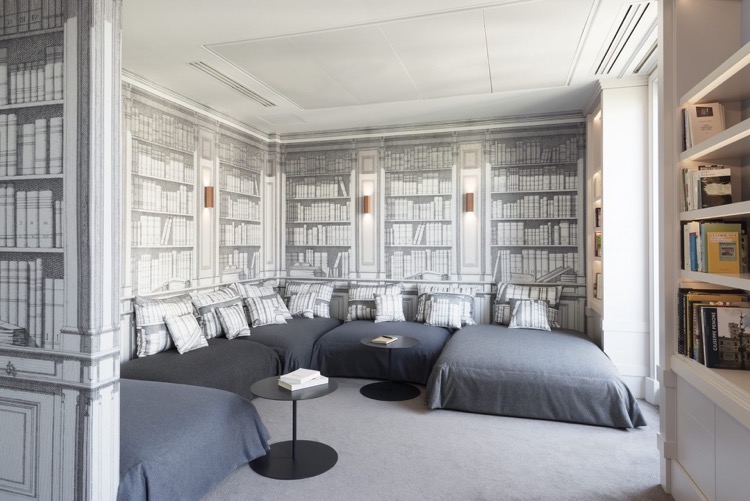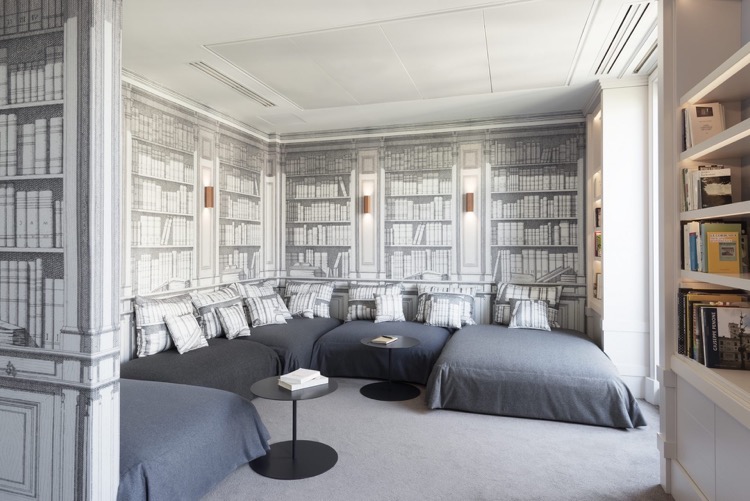 Photographs courtesy Ramy Fischler Studio.