Damien Hirst's First-Ever Exhibition In St. Moritz, Switzerland Features A Grand Sculpture Atop A Frozen Lake
25

Feb

'21

10:34 pm

by

Nuriyah Johar
Damien Hirst's extraordinary sculptures take over the picturesque resort town of St. Mortiz in a major exhibition of over 40 works. While the Swiss mountain region is best known as the birthplace of winter sports, it is swiftly emerging as a hotspot on the international art scene. Over the last few years, several renowned galleries have set up locations in St. Moritz, including the Cologne gallery Karsten Greve, Hauser & Wirth, and The Vito Schnabel Gallery. It comes as no surprise then, that Damien Hirst's first public exhibition in Switzerland would take place in this striking alpine town.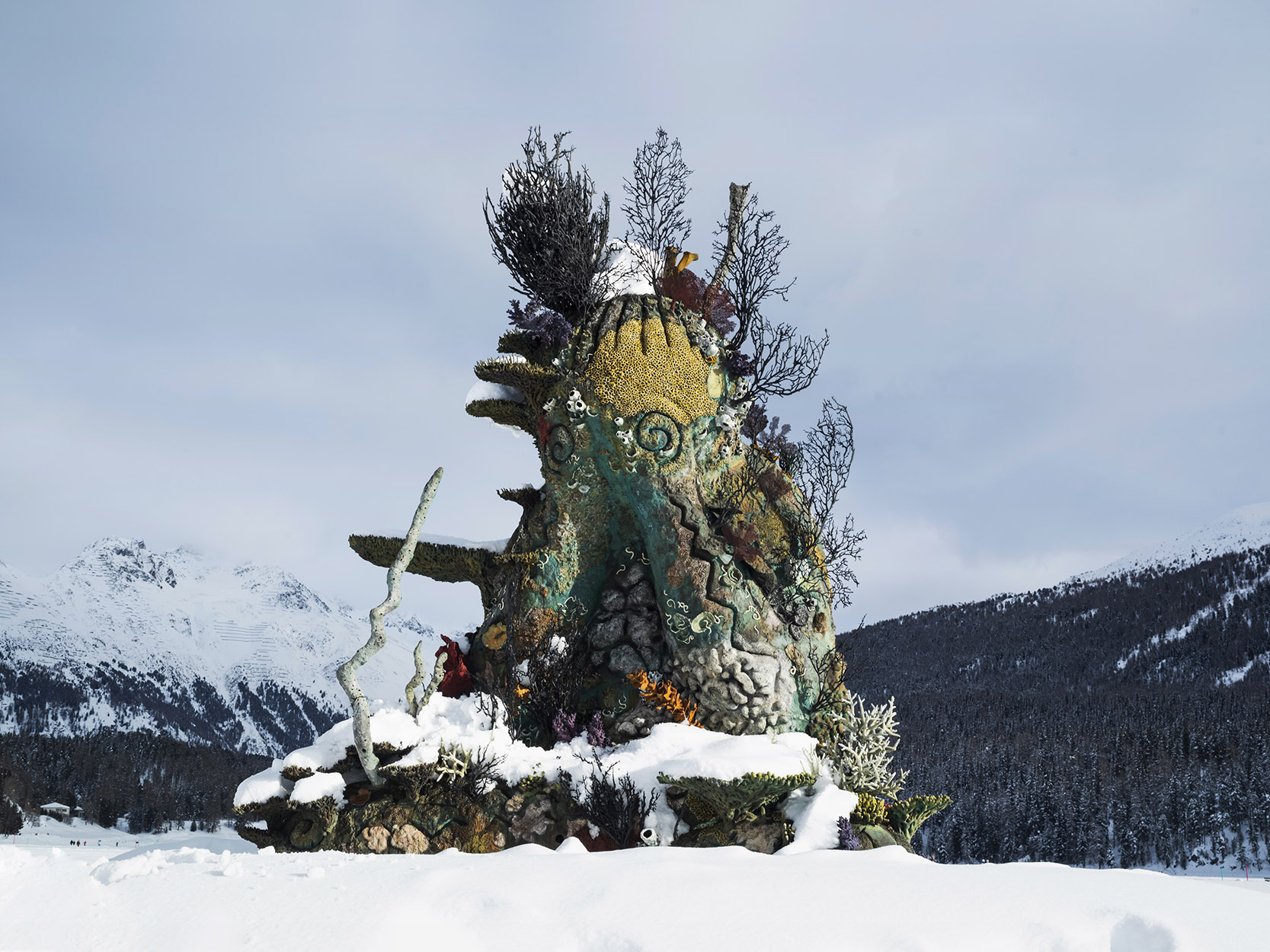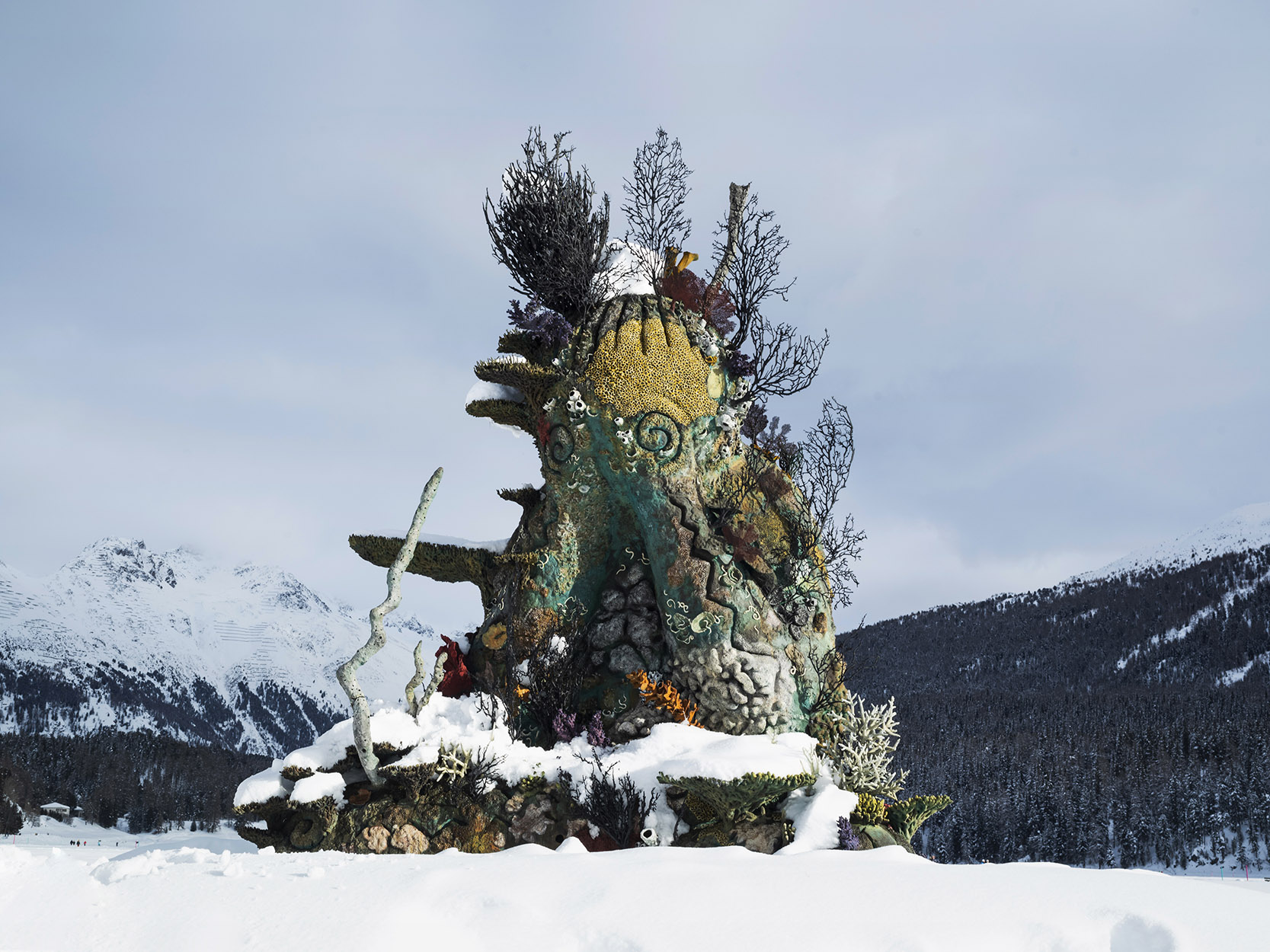 Titled Mental Escapology, the exhibition is presented across multiple venues including two historical buildings: the neo-classical Forum Paracelsus in St. Moritz Bad and the Protestant Church in the centre of St. Moritz. However, the highlights of the exhibition include three large-scale outdoor sculptures with the pristine Swiss mountainscape as their backdrop. Hirst's grand, twelve-foot sculpture titled The Monk takes centre stage on the frozen Lake St. Moritz which incidentally, is the first time an artwork has been exhibited on the lake itself. Two Figures with a Drum has been installed on the southwestern edge of the lake, while Temple, a 21-foot painted bronze sculpture depicting an anatomical model, is exhibited at Waldhaus Am See.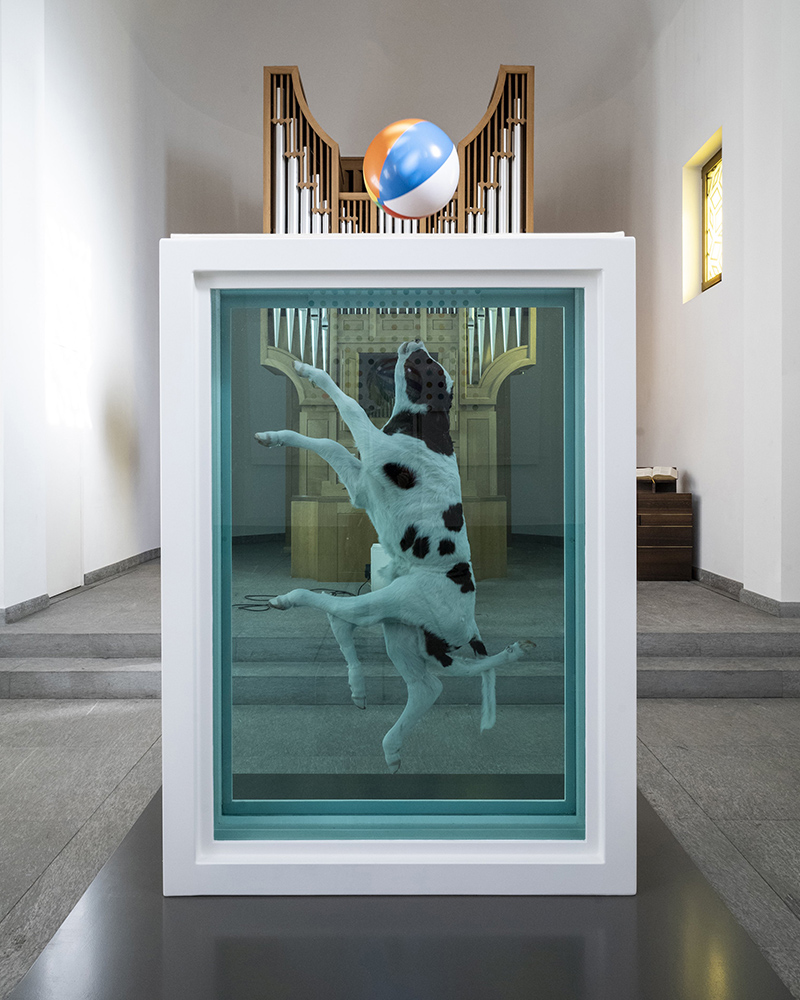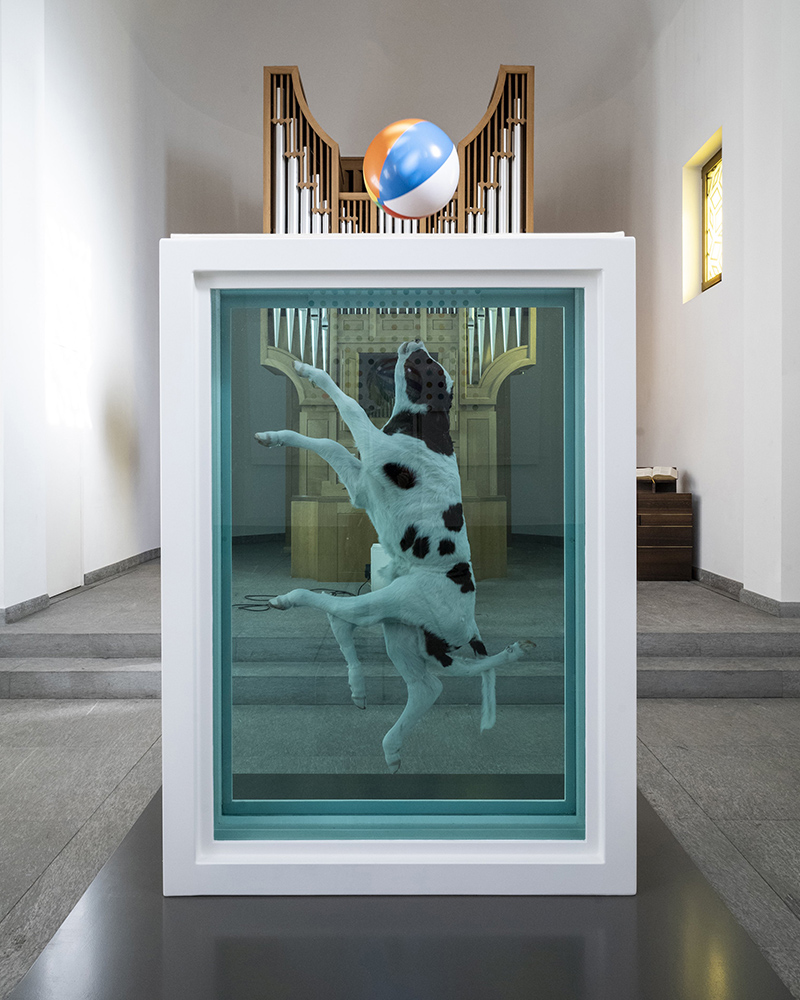 Apart from the monumental outdoor sculptures, a significant part of the exhibition is housed in Forum Paracelsus, an 18th-century building located on the site of a former thermal bath dating back to 1400 BC. The site is known across generations for the healing and therapeutic properties of its ferrous waters, making it a fitting location Hirst's work which is often an exploration of science and modern medicine. His famous formaldehyde works from the Natural History series feature in the exhibit alongside a surgical instrument cabinet titled Stripper, in which medical apparatus are meticulously arranged within a stainless steel display cabinet, and previously unseen installations from the Mental Escapology series. The exhibition also features previously unseen paintings, including works from the Spot (Pharmaceutical) Paintings series Tests, Reagents, Diagnostics and Random Samples, which dates from 1998.
Engaging with both the region's glorious landscape and St. Moritz's most important civic spaces in which to show art, Damien Hirst's Mental Escapology fosters a dialogue between nature, the man made, the contemporary and the historic.
The exhibition is on view until 24 March 2021, at various locations across St. Moritz.