Dance Movements And Light Photography Come Together With Bhangra Lexicon: A Conversation With Hardeep Sahota And Tim Smith
17

Mar

'21

1:37 pm

by

Manisha AR
British dancer and founder of World Bhangra Day Hardeep Sahota collaborated with Bradford-based photographer and researcher for 'Bhangra Lexicon' at the Yorkshire Sculpture Park. Together they created a visual dictionary that records, in long-exposure photographs, over 300 ephemeral body movements and gestures associated with traditional dance forms like Bhangra, Kathak, breakdancing, and Irish dancing. For each image, a dancer performs a move while holding coloured lights in semi-darkness, so that each movement is recorded. The results are stunning, vibrant portraits of dancers in action. These images give viewers a newfound appreciation for the intricacies of movement in dance forms. Sahota and Smith also include the costumes and cultural identities of the performers despite the semi-darkness.
A self-taught dancer, Sahota completed a Master's in Bhangra and published a book called 'Bhangra: Mystics, Music and Migration,' which draws a connection between Bhangra and Huddersfield that dates back to 1968. Through oral histories, Sahota discovered images and stories of an active Bhangra scene among Huddersfield Sikhs. It was also at this point when Sahota and Smith crossed paths. Tim Smith is a Bradford-based photographer, researcher, and writer who grew up in Britain, the Caribbean, East Africa, and the USA. His body of work is rooted in discovering connections between the various communities in Northern England and the rest of the world like people from Yemen, India, Pakistan, and Ukraine to name a few. Smith's most recent project is a study on the tea trade and its influence on migration from Bangladesh and Britain.
Design Pataki spoke to this dancer-photographer duo about the significance of their collaboration, and the kind of effort and research it takes to bring movement and photo together in one online exhibition. In this interview, Sahota discusses the importance of making academic work relevant to a broader audience and Smith elaborates on the technical aspects of collaborating with a movement-based art form.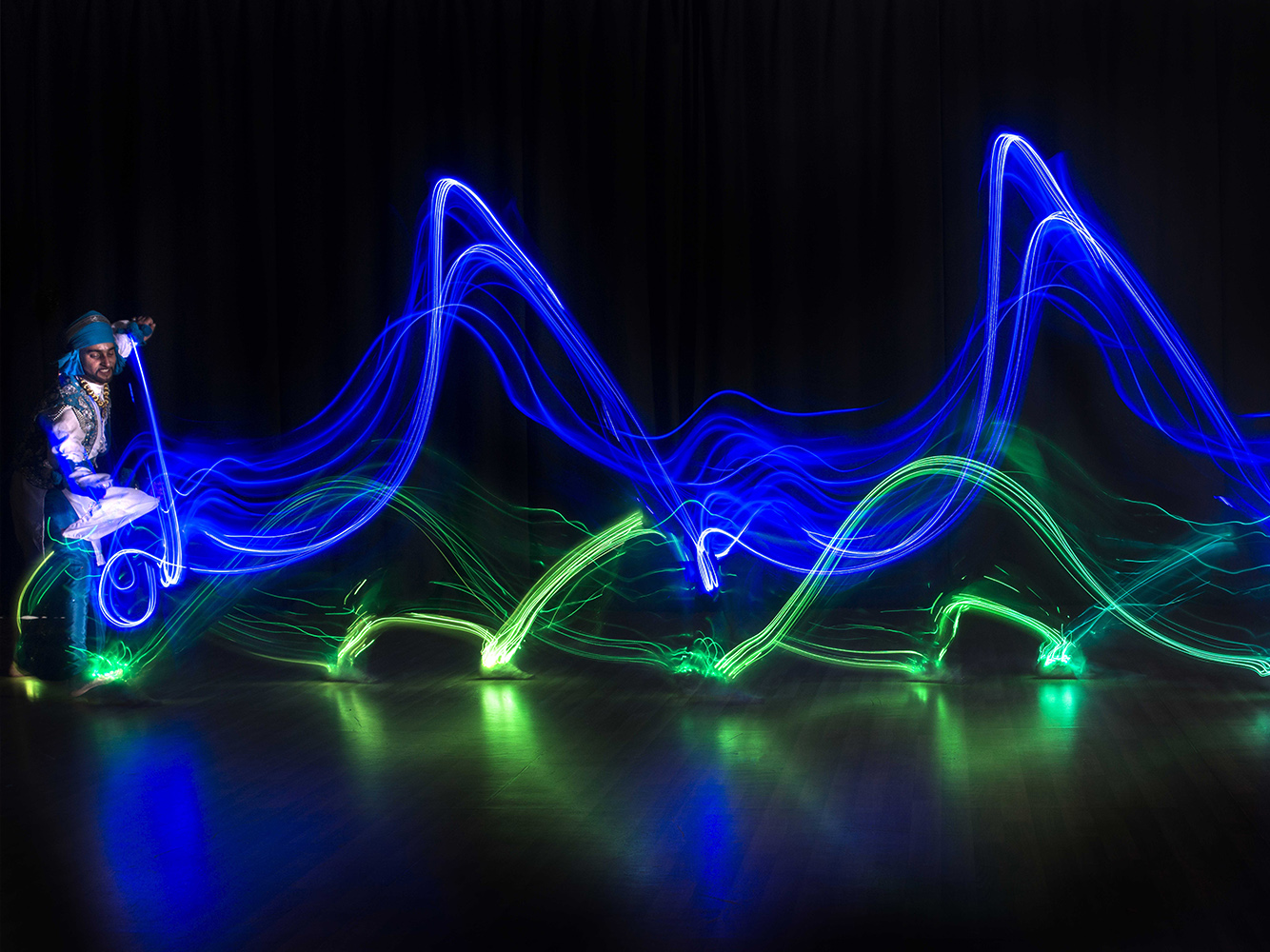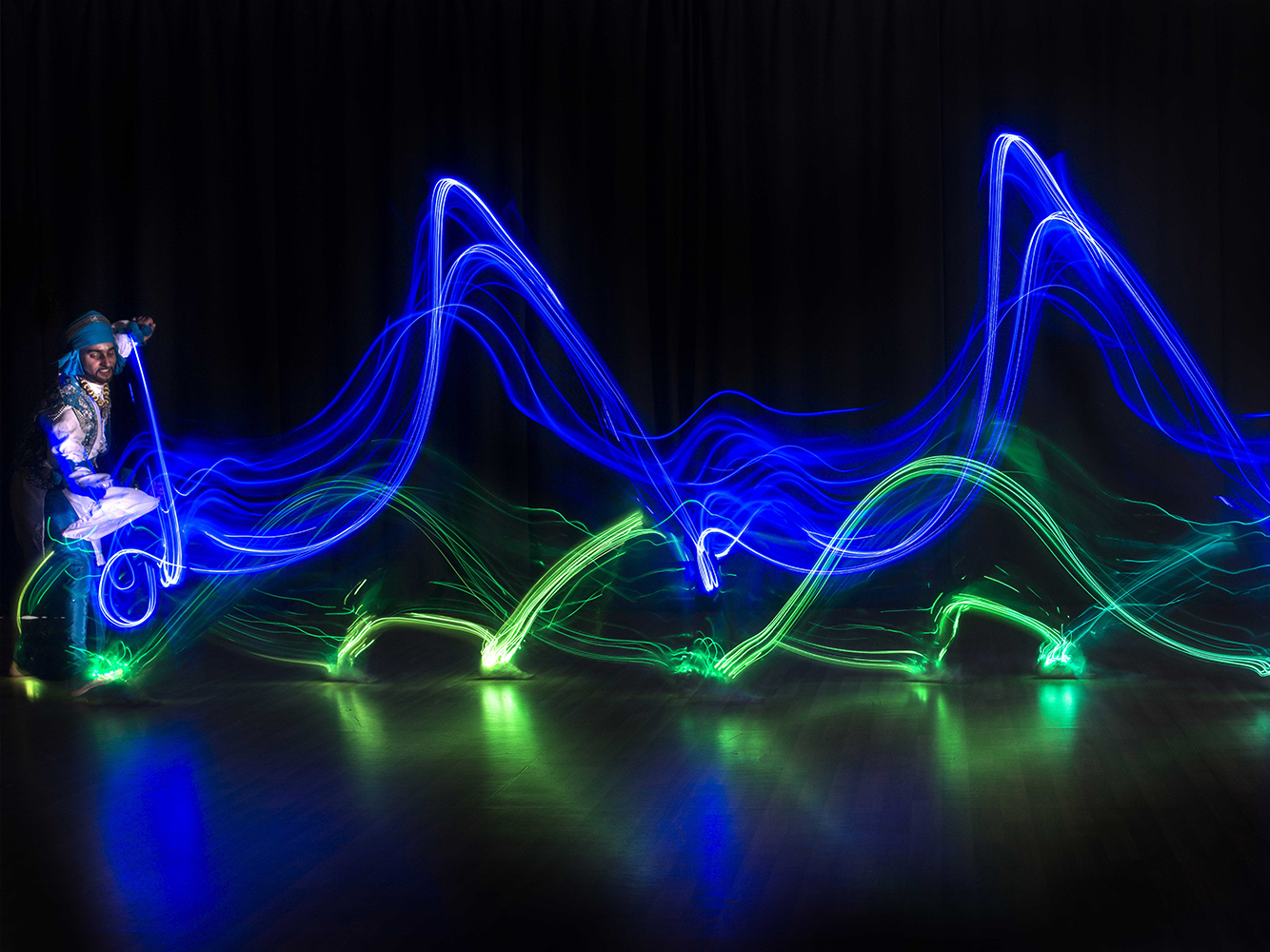 Design Pataki: Hardeep, can you give us a brief background into what drew you towards this particular dance form and what kept you going to continue the research so deeply?
Hardeep: I finished my Master's in Bhangra and I have been researching it for a long time. My grandad was a singer, he used to love singing and was a big inspiration. I've grown up dancing and singing at parties– so it's self-taught. I might take this on to do a PhD. I worked on a book tracing the history of Bhangra before. It was the Bhangra book that formulated our [Tim and Hardeep] artistic practice and working together. From that research, I had lots of ideas and I was talking to South Asian dancers about why Bhangra is kind of looked almost like a second class art form compared to classical dance and things like that. And that's why I started to research and develop the Bhangra Lexicon which is a repertoire of the movements. In an academic sense, it is something we can take forward. So hundred years from now those movements will be recorded and there is that legacy for Bhangra.


Design Pataki: Tell us more about how you collaborated on this project?
Hardeep: I've been wanting to work with Tim, photography-wise with a few ideas, for a while now. His lovely wife Elizabeth Smith kind of helped compile my book and get to a place where we can publish it. So I've known Tim for a fair few years. He is local to Bradford and I live in Huddersfield and we're about half an hour away from each other.
Tim: I kind of came to Hardeep's previous project 'Bhangra Renaissance,' through two routes. One was as a photographer, I have done an awful lot of work exploring the stories of British South Asian communities. I started in Bradford and then those became regional and national projects that looked at British South Asian communities. So I've been particularly interested in stories of, or connections between Britain and the Asian subcontinent since I started 35 years ago. I used to work as a photojournalist and I've also been interested in covering arts and cultural stuff. I just really loved photographing dance. And with, this project it was about capturing a movement from beginning to end. And the one thing that these images kind of do is that they show something that their eyes cannot see but photography can reveal.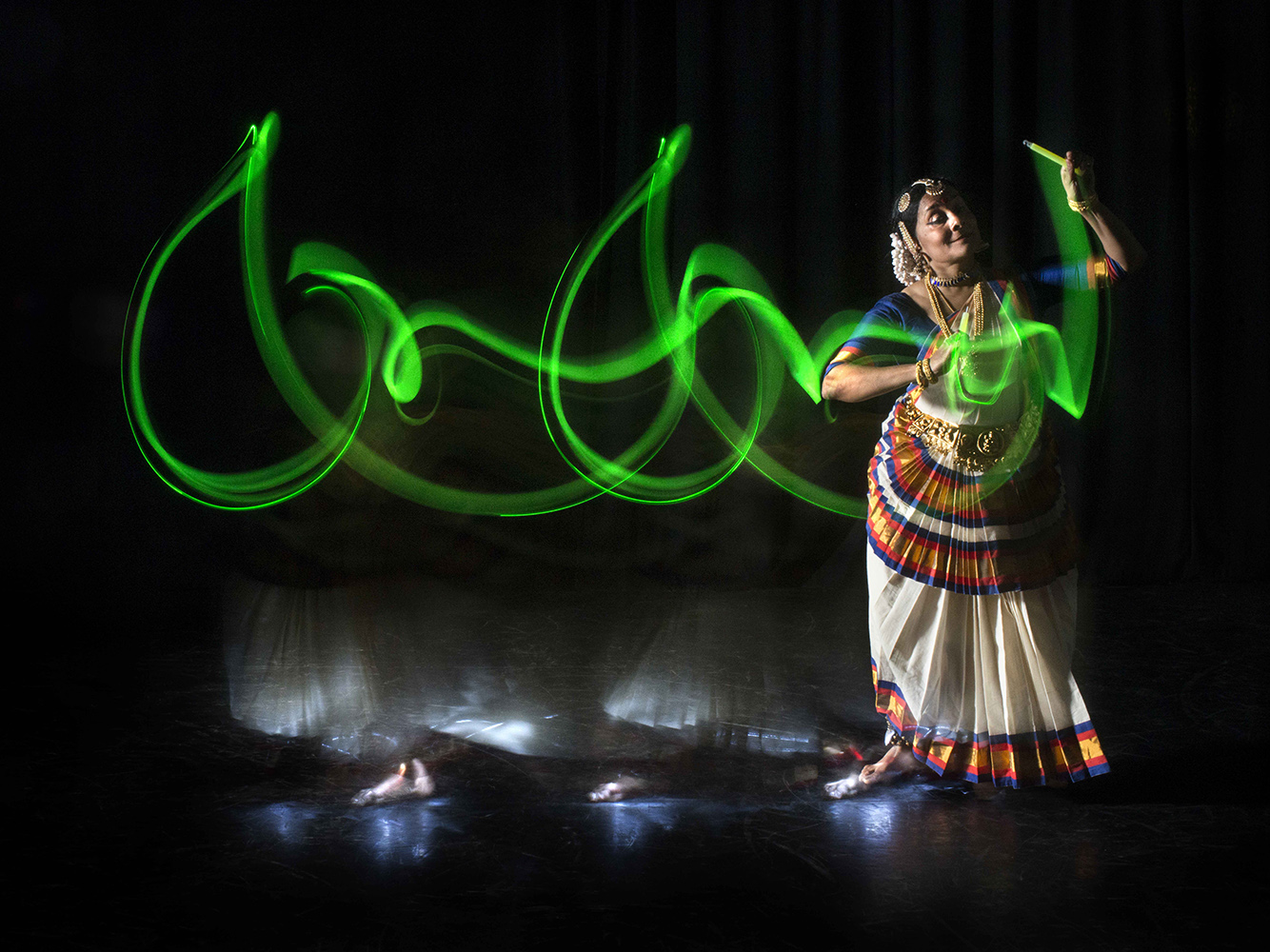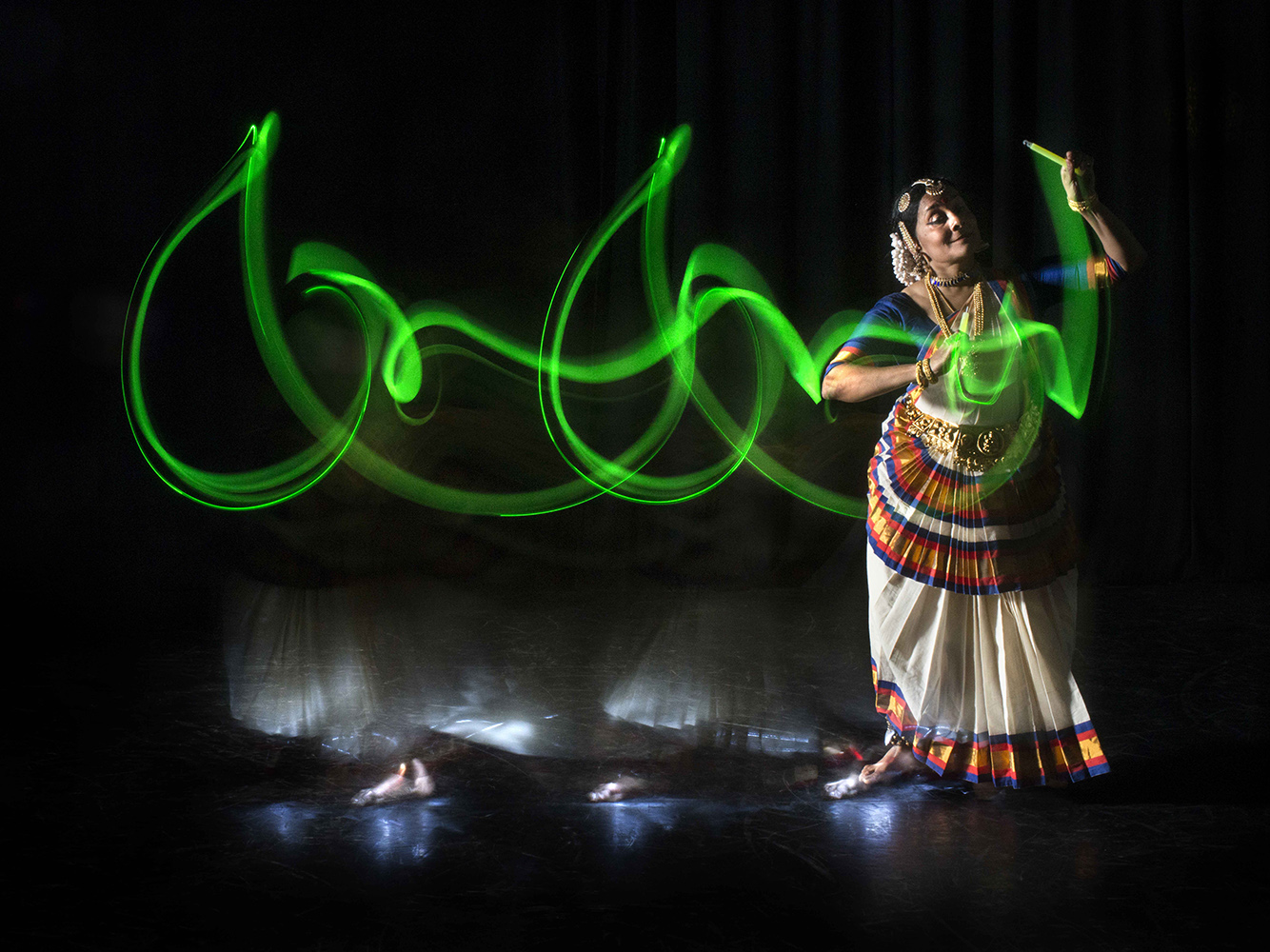 Design Pataki: As a folk dance, a lot of knowledge about Bhangra gets passed down through oral traditions and celebrations as you mentioned earlier. So when you document each of the movements and make it visually appealing for someone to imagine, it appears to be a lot more complex than one would think.
Hardeep: The idea was initially for each movement to have one of those ephemeral photographs or a gif image but that's a massive undertaking in itself. I think I got immersed in the understanding and learning for myself what these movements involve. And I think it would take a lifetime. It's like a classical dancer dedicated to learning movements. Bhangra is very much like that. There is a lifetime of things to study and understand and develop a practice. People need to understand that Bhangra is such an important art form.
Design Pataki: I noticed with Tim's work that he tends to do immersive studies with the subject. So with this project was it like a study or did you have a sense of Hardeep's work already?
Tim: You know being a photojournalist you just do stuff and capture images at the moment. With longer-term projects, it's learning about whom you're photographing and it's about getting under the surface of things. You need to gain people's trust. I don't mean Hardeep's, or another fellow professional, but you need to gain people's [whom you are photographing] trust for access. Because otherwise you will end taking very similar photographs. So I think immersing yourself in researching and developing ideas is important. This was kind of slightly different in that I was collaborating with Hardeep on a long-term basis. I think that's useful. If you do collaborate with artists from different art forms then that pushes each other out of your respective comfort zones. It's like egging each other on. That was one thing nice about this project.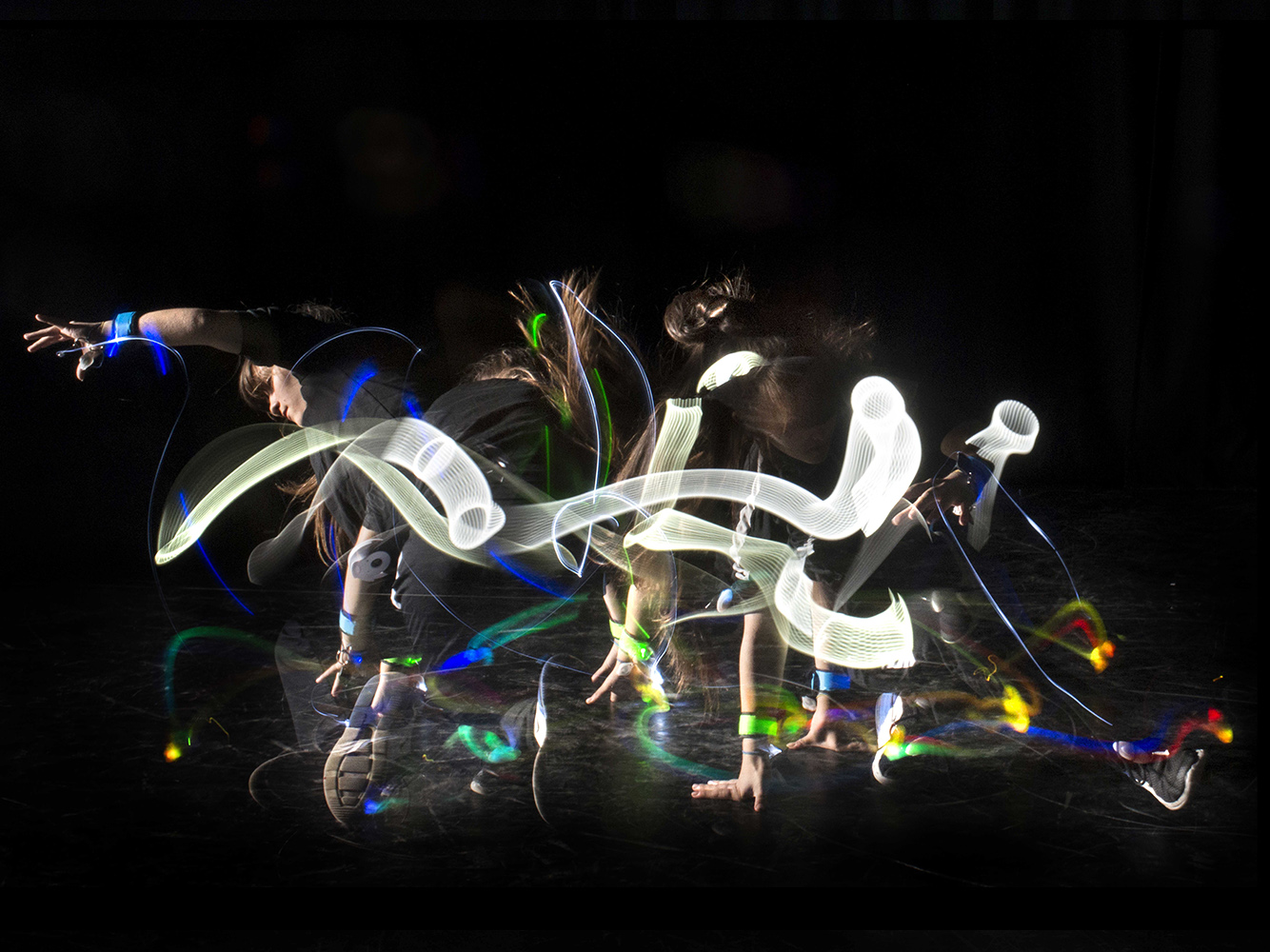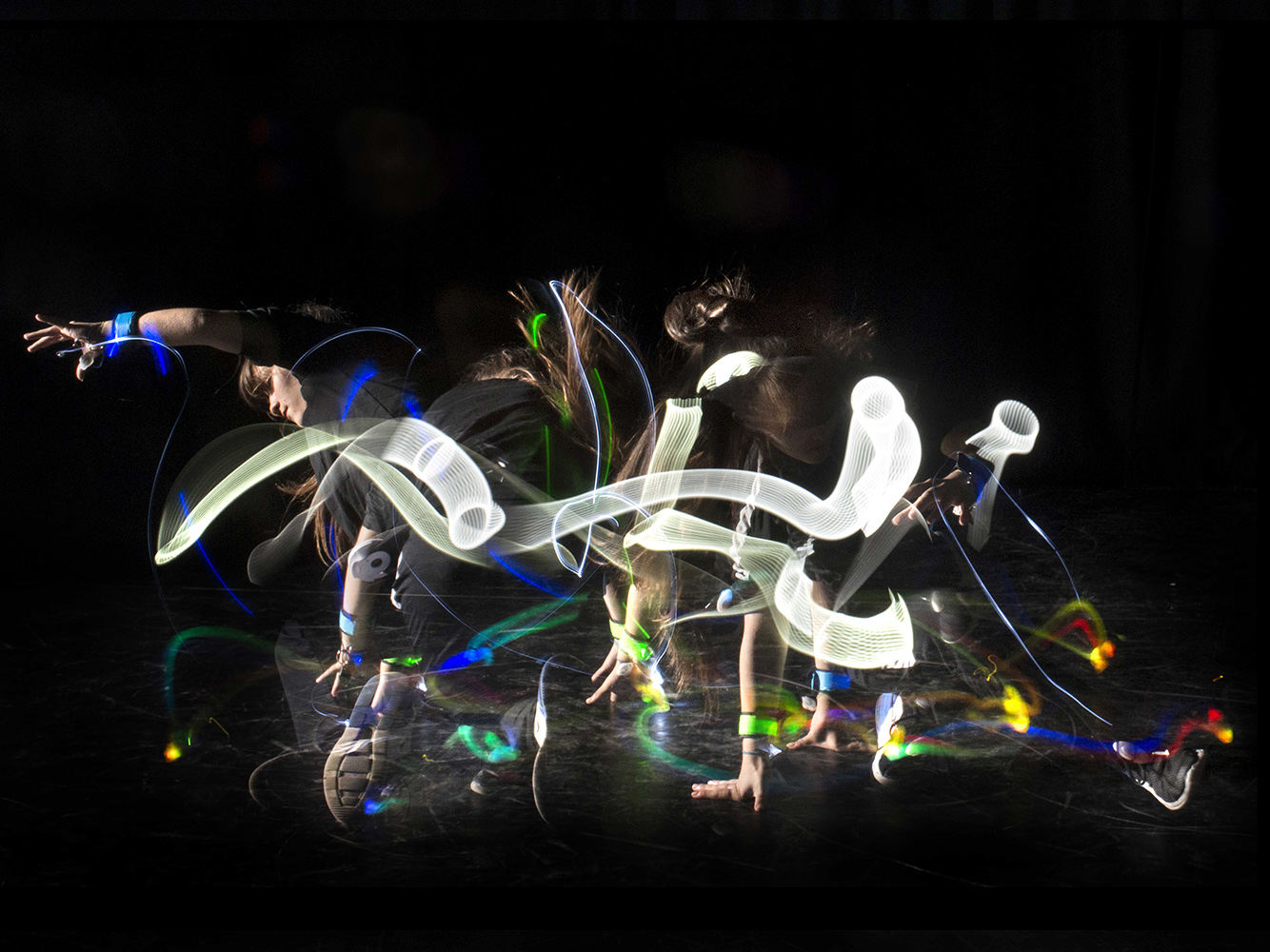 Design Pataki: Given the pandemic, your exhibition is being experienced largely online but did you imagine it any other way?
Hardeep: It was always going to be a traditional exhibition without an online presence. But obviously because of the pandemic, so Sarah Colson at Yorkshire sculpture park suggested having an online presence. It's been amazing because lots of people all over the world have been able to access the exhibition.
Tim: I mean for me I think that if you have a choice of looking at a photograph on a screen or going to a gallery–which is in an amazing park full of amazing works by international artists–there is no replacing that actual real-life experience. But then having it online has enabled us to reach an audience we wouldn't have otherwise reached.
Hardeep: You can also absorb it in your own time. That physical space is really important with sculpture and photography.
Design Pataki: How long did the project take and how large are these photos?
Hardeep: It's taken five years in the planning. A year to formulate my ideas and then it took us another year to put Tim and my ideas together for the Arts Council. So roughly seven or eight years.
Tim: Most of them are about under a meter wide by half a meter. The biggest ones are two meters across, so they are pretty big prints.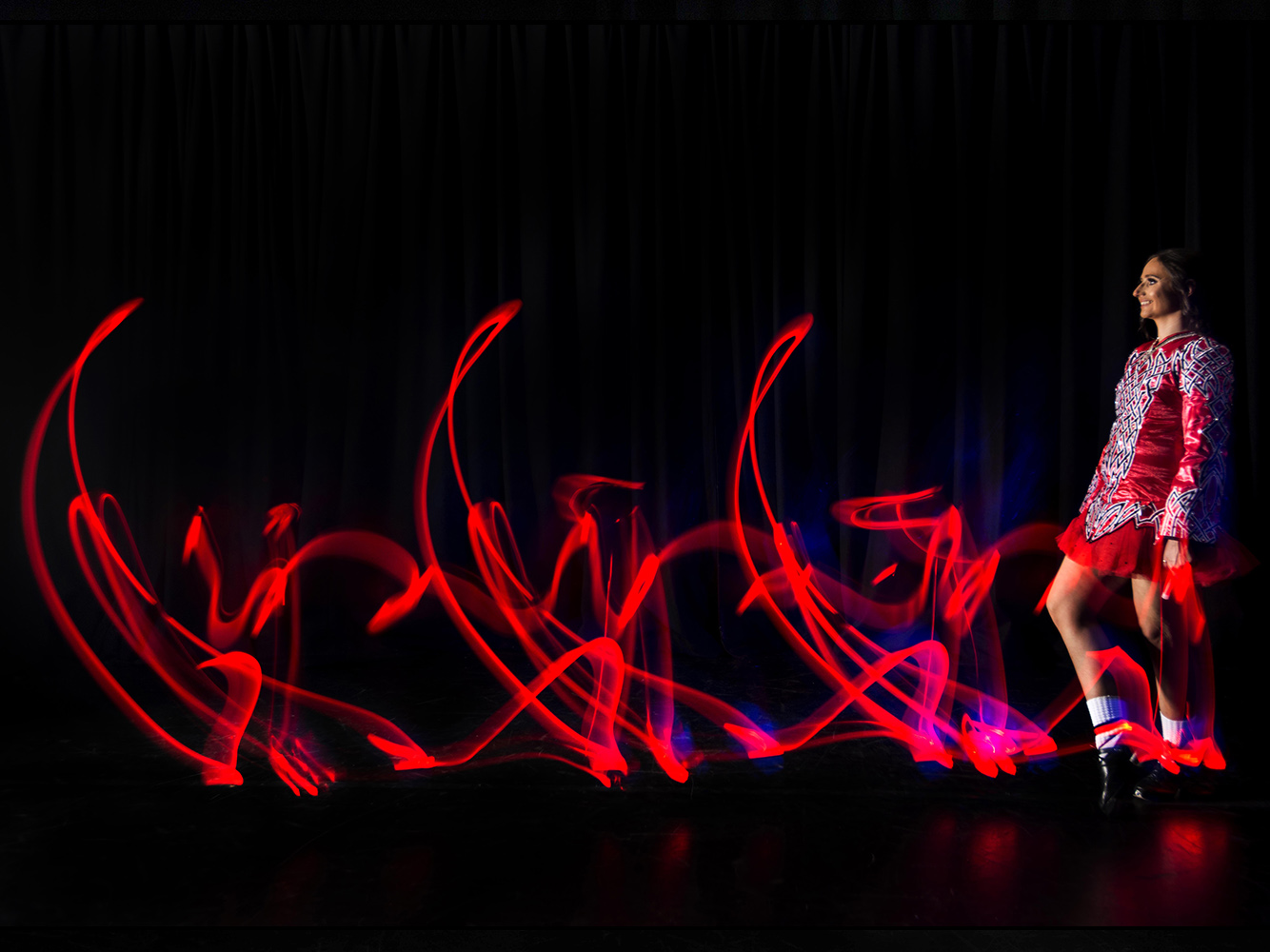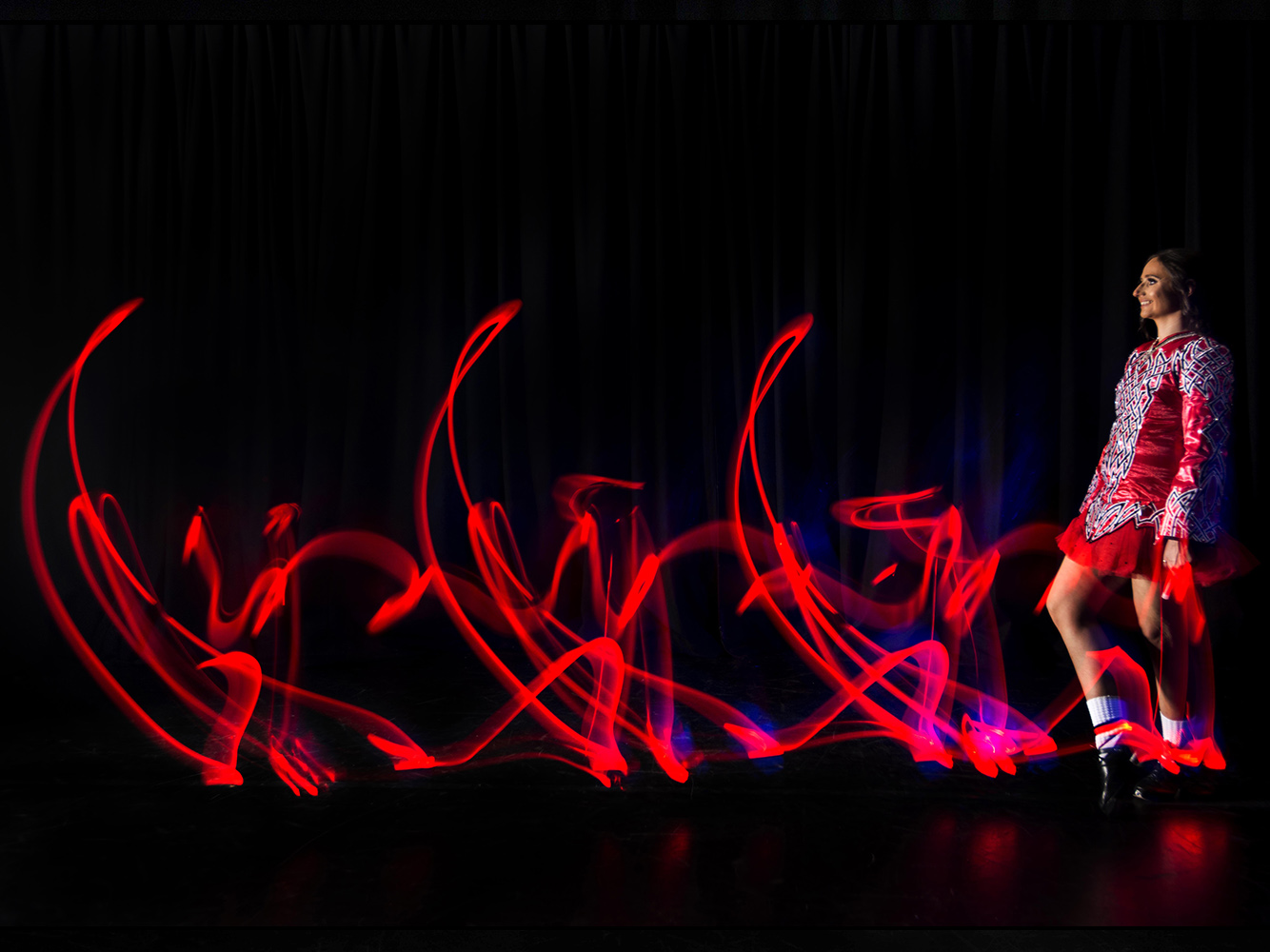 Design Pataki: At a time when diaspora and identity art is having their moment globally, did you have a specific audience in mind with your work?
Tim: There is an appeal to people who are interested in dance. Then there is an appeal to British-Asian communities because of this whole Bhangra phenomenon and how it's been for the diaspora. It also struck a chord with the wider society…
Hardeep: There are a couple of different ways of seeing it. The first one is what I was talking about: accessibility and getting people to view it. Sometimes when you do something traditionally your community might not appreciate it straightaway. It's only when other communities appreciate it does they begin to recognize the work and go "yeah, well done Hardeep." But as an artist, I don't have a target audience in mind. It's for anyone and everyone. Once it was done, these images are going to be a lovely little benchmark on Bhangra and of what it can be and what it can't many years down the line. These images have that weight behind them and that's what I envisaged.
Design Pataki: What responses have you gotten to your work?
Hardeep: I was talking to Claire, one of the people who work at the park. We're going through such a dark time. January is usually a depressing month because of the weather here. And then to have the actual imagery which is so colourful and vibrant. It has caught a lot of people's imagination.
Tim: We've also gotten a good response from the press like The Times Newspaper and Hello Magazine who did a whole page on it– I've never had anything in Hello Magazine before! And there was on the front page of this newspaper called the Daily Telegraph. This is of course in addition to the Guardian and BBC picking it up.
Hardeep: I think as an artist if you create work from within, it doesn't matter if one person sees it or the whole world sees it. It must be something that comes from within you that you need to express. It's in your mind and you've got these ideas, I can't rest until they become a reality and that's with any artists. So I don't think you decide to make something for someone special. It's a need, it's a calling that comes from within that is what needs to be created. It's an expression you want to explore.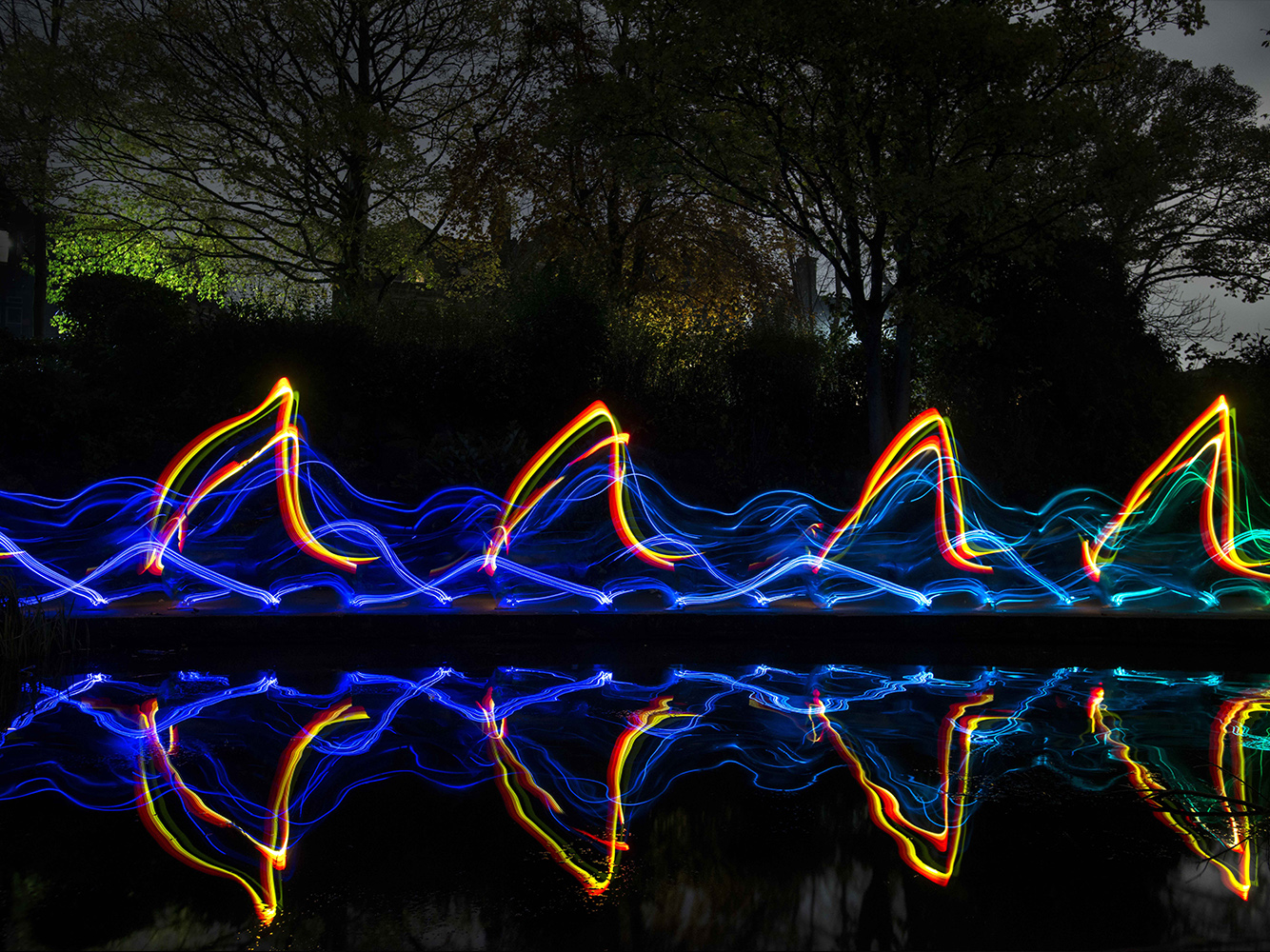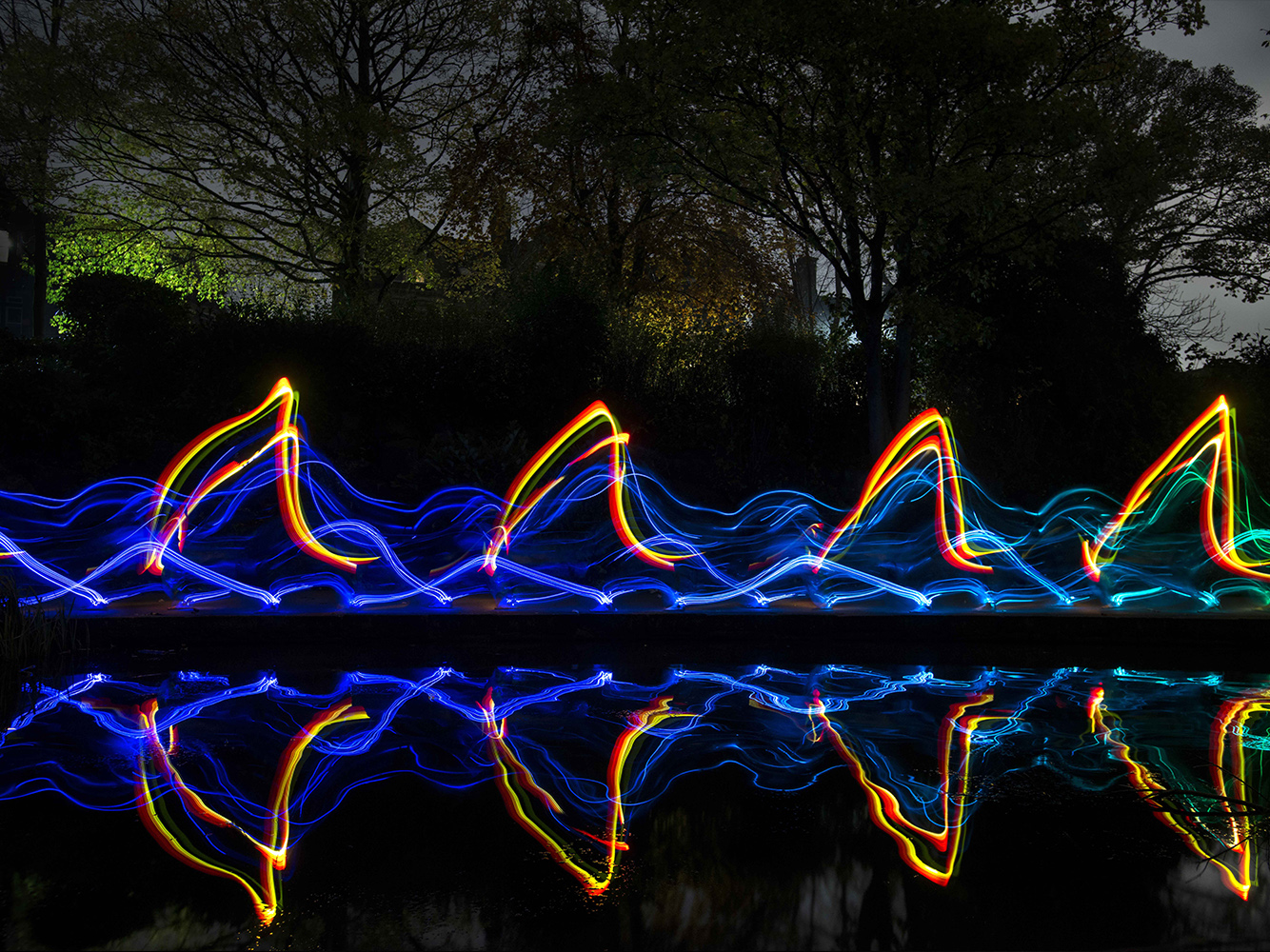 Design Pataki: What are some things you are currently working on?
Tim: The River of Tea is going to be the National Science and Media Museum in Bradford, whenever it reopens. It's been shown at a couple of venues in Britain and now it's going to be in my hometown which is Bradford. The exhibition has been produced but they are working on community outreach which is to connect to the communities that are here because of this story. Another project I'm working on at the moment is driven by my interest in stories of migration and diaspora. I'm working on an exhibition about the Caribbean. It's a longer photo project. It includes some of my dad's photographs from a long time ago and mine after I revisited the same places.
Hardeep: For me, I'm going to be working with Tim and get this exhibition on the road. Because people haven't been able to physically view it, there is an opportunity to be toured around the UK. We also want to try and bring it over to India at some point. Because a lot is going on in Punjab with the farmer's protest, I've not advertised it and pushed a lot of it because it speaks of a celebration. But it's a time when things are a bit difficult in India at the moment. So I've focused my efforts here at Yorkshire park. I think it's just the immediate thing is to get the rest of the 'Bhangra Lexicon' filmed on World Bhangra Day which is in April.