Daniel Arsham On His Latest Collaboration With IKEA, Democratizing Art, And Taking Inspiration From Popular Culture
14

May

'21

4:57 pm

by

Nuriyah Johar
Walls that appear as though billowing in the wind, Nintendo Gameboys reimagined as relics, and crumbling cars – Daniel Arsham's work has a special ability to spark curiosity in even the most indifferent viewer. Contemporary art, especially in white cube settings can often seem inaccessible. Artists like Arsham anchor it firmly in the relatable. His work appeals to not only the class of critics and collectors, but also (through a growing number of collaborations) to baseball fans, Pokemon buffs, and streetwear enthusiasts. The American artist's most recent alliance has been with the Swedish home furnishings giant IKEA, for their sixth ever annual art event. Blurring the line between art and functional design, the IKEA Art Event invites global visionaries to create inspiring works of art which double-up as useful household objects. Their 2021 edition that took place earlier this year featured limited edition pieces by Daniel Arsham, Gelchop, Humans since 1982, Sabine Marcelis, and Stefan Marx. Bringing to this collaboration his long-standing fascination with the concept of time, Arsham's design for IKEA is a table clock that is seemingly frozen in a state of gentle motion.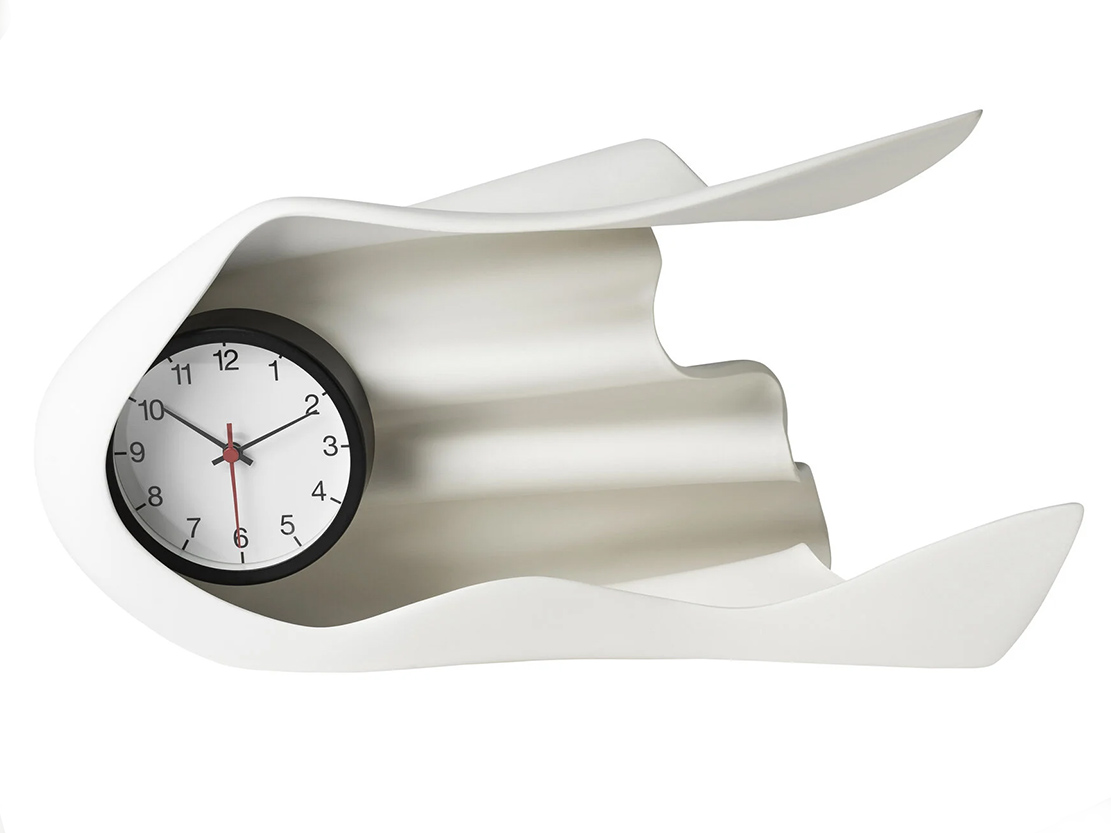 Though the two entities are vastly different at first glance, Arsham and IKEA share several ideological similarities. Both aim to not only democratize art but to also expand the definition of it beyond that which is meant to be admired from a distance in a museum or gallery. Arsham himself operates as a multidisciplinary artist; straddling the line between architecture, performance, and sculpture. Captivated by the expressive possibilities of different materials, his practice explores manipulations of structure, archaeology, and time, often in a monochromatic color palette to highlight material properties. The New York-based artist's ability to routinely merge both high art and low art certainly resonates with millennials, but also makes him sought-after by celebrities who fall under the umbrella of popular culture. Arsham's creative associations with musicians like Pharell Williams and The Weeknd further fortify the idea that art can be accessible and need not exist within a vacuum of elitism. The artist is best known for his signature style of crystalline erosion which he explores in his Future Relic series. Arsham is also the co-founder of New York-based design practice, Snarkitecture.
Design Pataki speaks to Daniel Arsham about his collaboration with IKEA, his fascination with 'time', and his relationship to pop culture –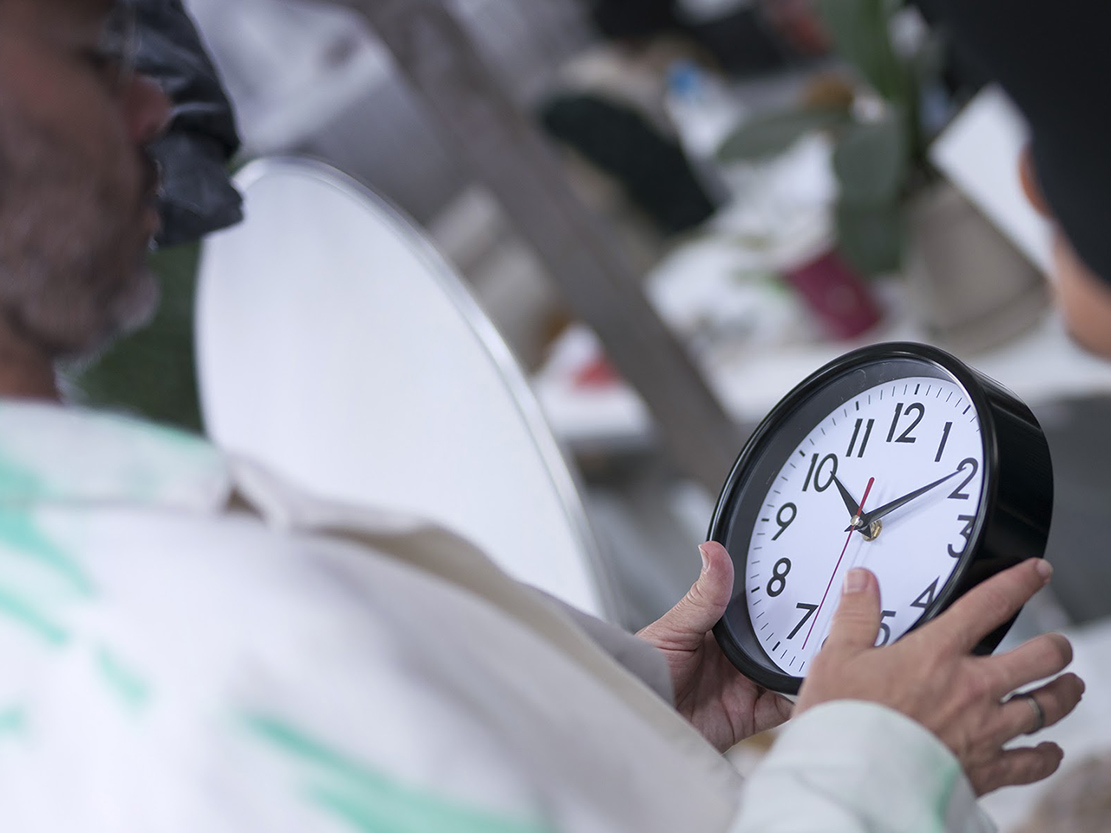 Design Pataki: Your piece for IKEA has a direct link to all the Moving Clocks you've done before. What led you to pick it as an inspiration?
Daniel Arsham: Seeing as IKEA is a home furnishing company, a lot of the objects that they're creating for the IKEA Art Event are things that would be present in our everyday life anyway. Much of the work I've created with these moving clocks – the original desire was to engage something that might otherwise already be found in a domestic or architectural space – something that would be present on a wall already and to alter our perception of it. So when the invitation from IKEA came, I started to look at things within my own work that overlapped with something that you might already find within that environment, and since IKEA does sell a lot of clocks, I imagined this work being present right in that section, being a kind of an outlier.
Design Pataki: IKEA's core philosophy is that of democratizing design, and through the IKEA Art Event, democratizing art as well. How does it feel to know that your art is being made accessible to a wider demographic than ever before, through an affordable price point?
Daniel Arsham: Yeah, I think it's amazing. I mean, with so much of my collaborative work with brands like Adidas or others – it's been interesting to engage audiences that aren't necessarily art audiences; audiences who don't typically go to galleries or museums – they may come across this object kind of inadvertently. I think that's certainly interesting. And obviously, talking about the price point – I could never achieve making an object like this at such a low price point, but IKEA has the infrastructure to be able to do that, and to make this work accessible to a huge audience. I think, as you know, for a lot of younger audiences to be able to engage with the work in this way really wouldn't otherwise be possible without this kind of collaboration.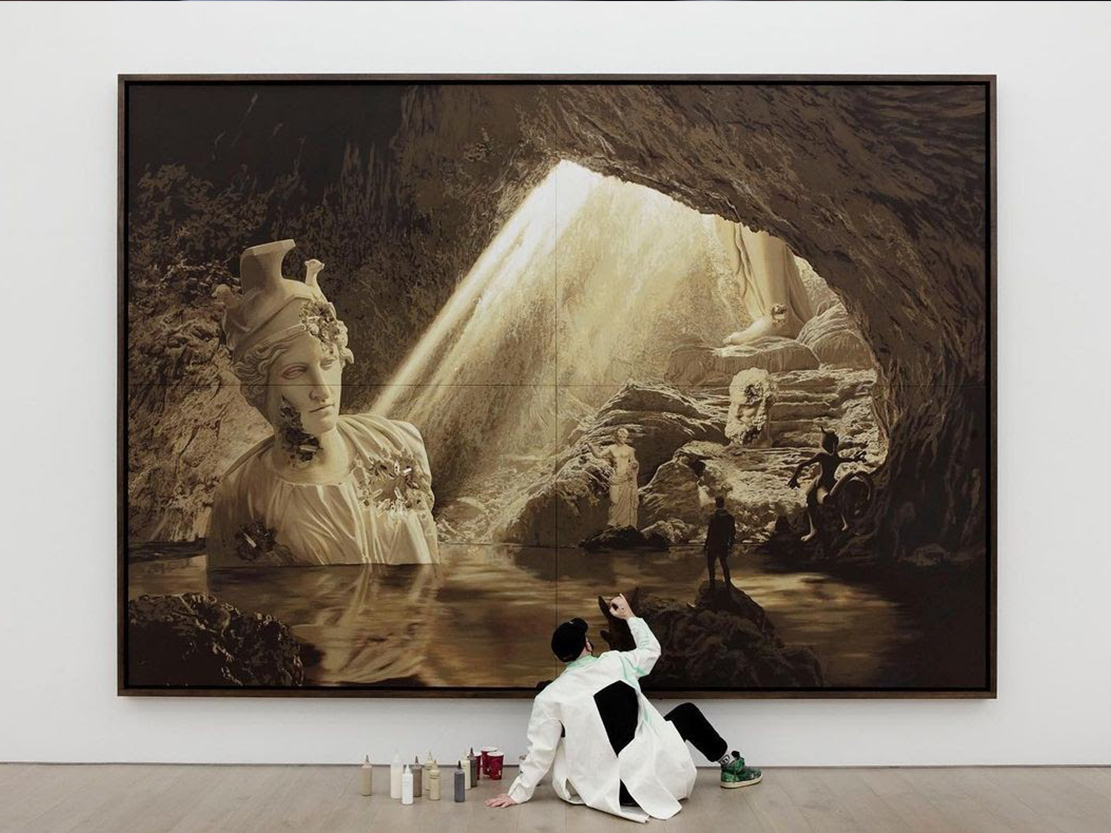 Design Pataki: The concept of 'time' is a recurring theme throughout your work – in a very literal sense like your moving clock pieces, as well as in more implicit, underlying ways like in your Future Relic series. Where does this fascination with time stem from?
Daniel Arsham: Early in my career, I worked as a stage designer. When you're creating art in a museum or gallery, the work functions more as a static object, right? So you control the experience of time you have with it. But when I worked in stage, there's the element of time – this kind of fourth dimension possibility, and that was really fascinating and engaging for me to think about. I've often tried to employ architectural means of controlling how people experience a space – I've done exhibitions where the show is almost like a maze, you know? It forces you to kind of walk through it and it almost slows you down through the design and architecture. And in my own work, I've also played with people's expectations about time, so in the Fictional Architecture or Future Relic series, they're looking at an object that's from now but it looks like it's from the past, so they imagine that they're seeing it in the future and this whole confusion of time – I think the artwork kind of lies in it – a marriage between the material of the object and the idea that's present within it.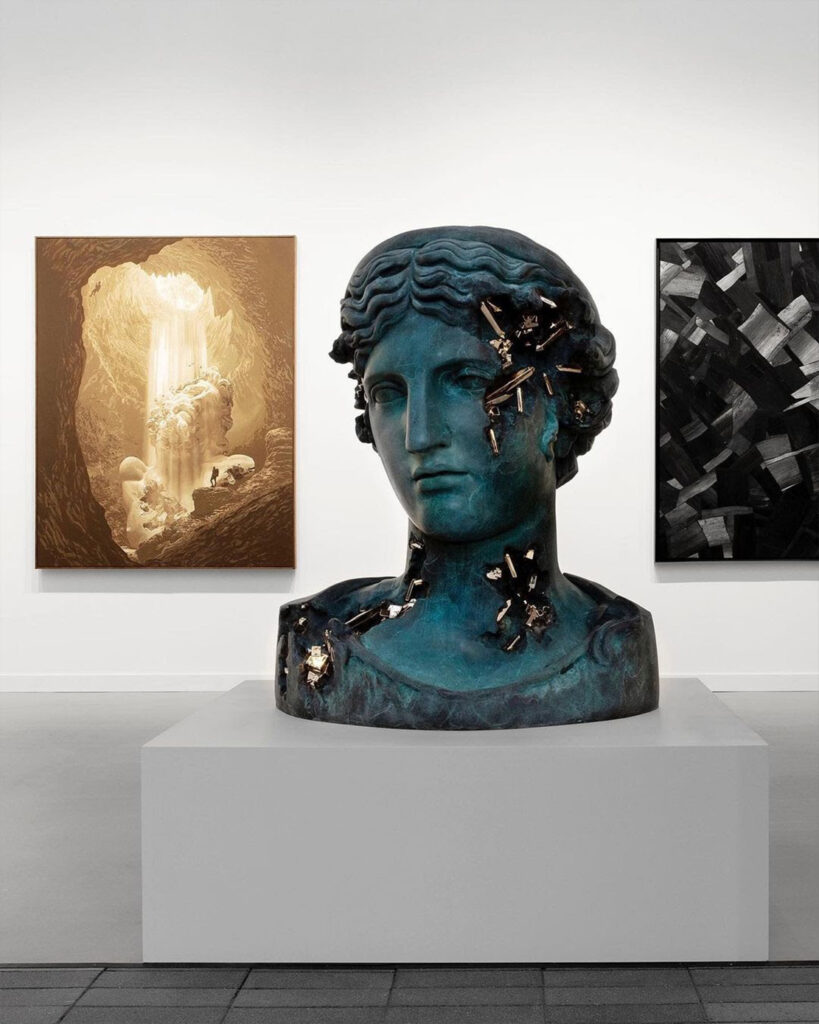 Design Pataki: Your inspirations range from Michelangelo to Mewtwo. How do you navigate public conceptions of 'high art' and 'low art' to pick your muses?
Daniel Arsham: So one of the ways I approach this is by sort of imagining that I can forget all of the meaning behind these objects. If I'm an archeologist 10,000 years in the future, and I don't know anything about these and am just discovering them together – how would I approach them?
And in some ways, this is how archaeology is thought about, right? I mean, we can create a narrative around an era based on objects that we find, based on information that we know, but there's always going to be missing pieces. The interpretation of ancient Greece or Rome, or you know, one of the oldest civilizations in the world, where you live, in India – there's not a real concrete ability to say what was going on in India 4000 years ago, but we have some idea. And so, I try to imagine these things living on an equal plane. They represent an era of culture, but by imagining them from a much future distance I'm able to equalize them.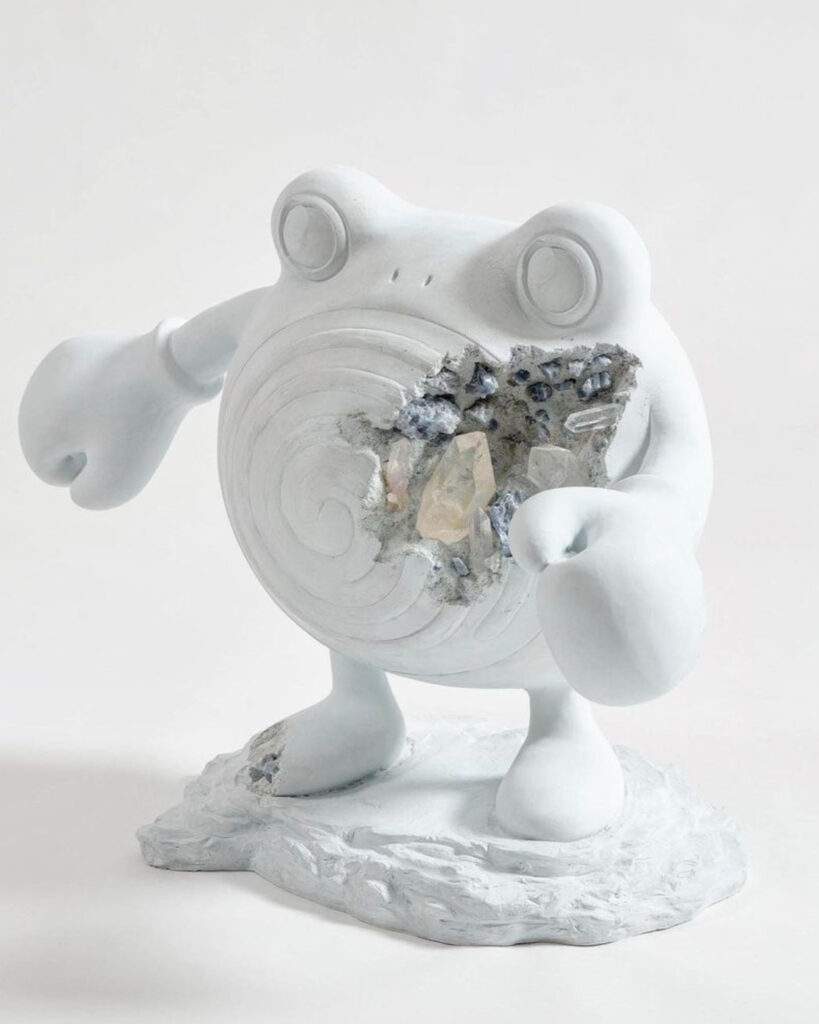 Design Pataki: Apart from that, how does pop culture inform your creative sensibilities?
Daniel Arsham: I think that one avenue of creating an experience around an artwork is by engaging something that people already know. So a lot of my work takes either objects or contexts that people have a familiarity with. So they're invited into it and there's something familiar – and then once they get there there's something a bit strange, off from what they expected. This can be a very provocative way of experiencing something.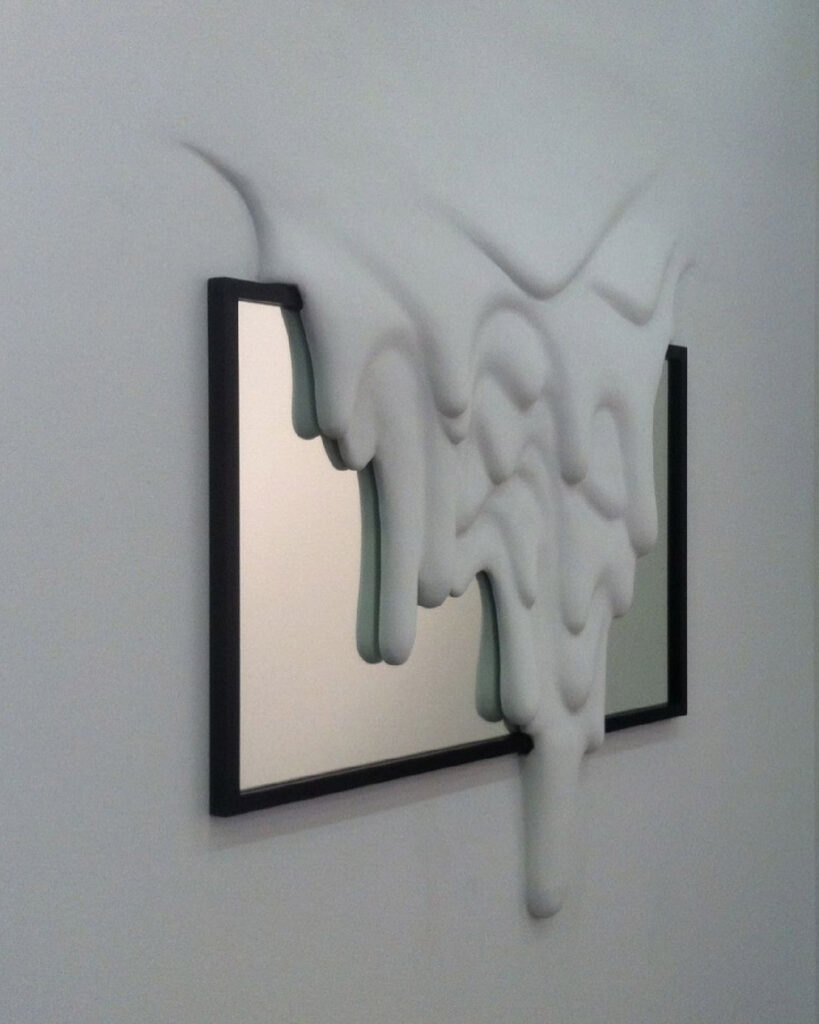 Design Pataki: "Arsham makes architecture do things it's not supposed to" Could you elaborate on this statement? What role does architecture play in your artistic process?
Daniel Arsham: So the moving clockworks originally began attached to the wall, so you'd have a clock that was kind of sinking down the surface of the wall – the wall itself ripping, folding, or you might even have a wall that's eroded, broken, or looks like it's blowing in the wind. And obviously, architecture is not supposed to do all these things – it's performing in a way that's inherently kind of wrong. And typically when architecture's moving, something bad is happening, right? There's an earthquake, or a storm has destroyed something, and so when I'm able to manipulate it in a way that is sort of tame, it feels safe. There's a kind of uncanny thing that happens there – it's that familiar/unfamiliar scenario I mentioned, where you know the wall's not supposed to be doing that. It's curious, but it's not violent destruction like a storm. It's very quiet.
Design Pataki: Lastly – what's the next exciting thing in store for you?
Daniel Arsham: I'm working on a number of exhibitions, a lot of which were projects from the past year that have now been moved into 2021, and so I'm hoping that the work can serve as an inspiration and another way of thinking about our everyday life during such strange times.
The limited-edition IKEA Art Event collection is available for sale internationally.