Delhi's Newest Culinary Haunts To Check Out This Month
27

Sep

'21

10:03 am

by

Nuriyah Johar
Delhi's culinary experiences are as varied and multifaceted as its people; the city is both at the epitome of indulgent dining and is also a smorgasbord for the finest street food. However, for those of you that need your interiors to be as compelling as your entrées, we've put together a list of Delhi's newest restaurants of 2021. From jet black interiors to pop culture-inspired aesthetics, these restaurants will soothe your inner design lover and then some –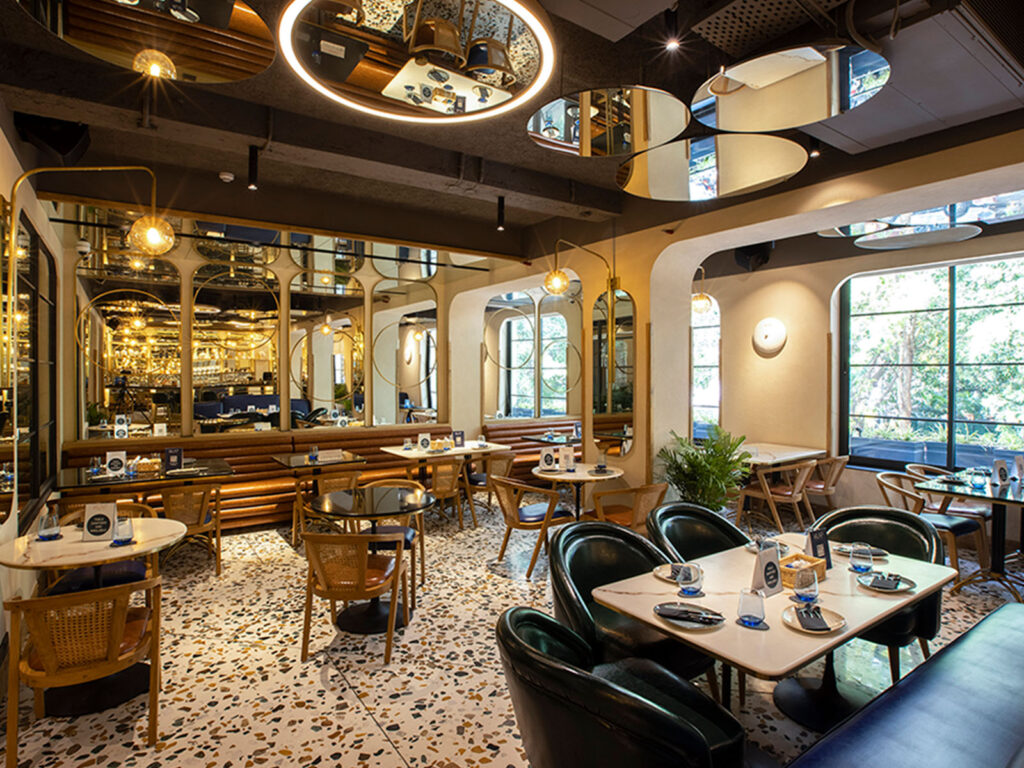 Klap
Khan Market's newest haunt, Klap is a hip reboot of the restaurant experience. Positioned as an urban bistro by day and gastro bar by night, Klap is spread across two floors and an outdoor area. Klap is the brainchild of Chef Gurmeher Sethi, Navdeep Singh Sethi, and Alekh Vardhan – all of whom shared an aim to bring about a dramatic transformation in the local culinary scene. Designed by Group DCA, the interiors strike a balance between sophistication and whimsy. Mirrors play a standout role in highlighting the expansive feel of the place, dotted across ceilings and staircase walls. Ceramic art by Claymen takes on a life of its own, presenting itself as an underlying mood board throughout the restaurant.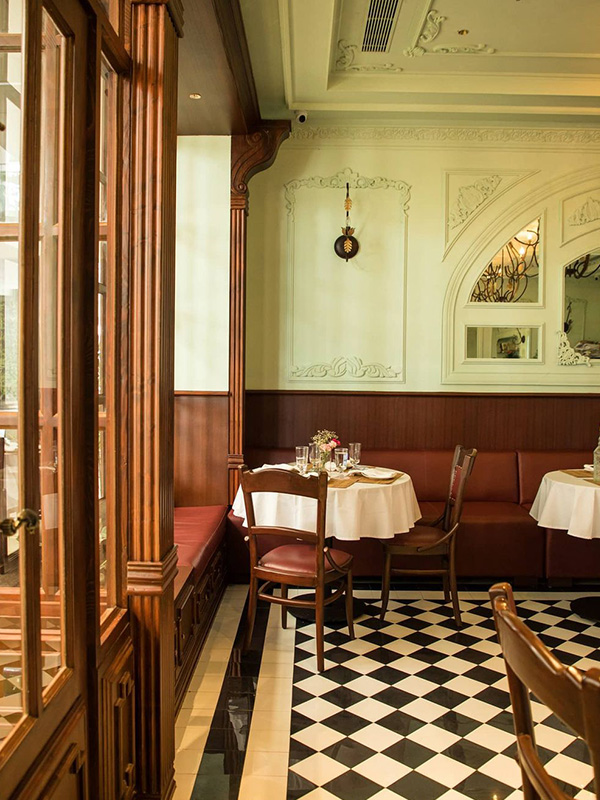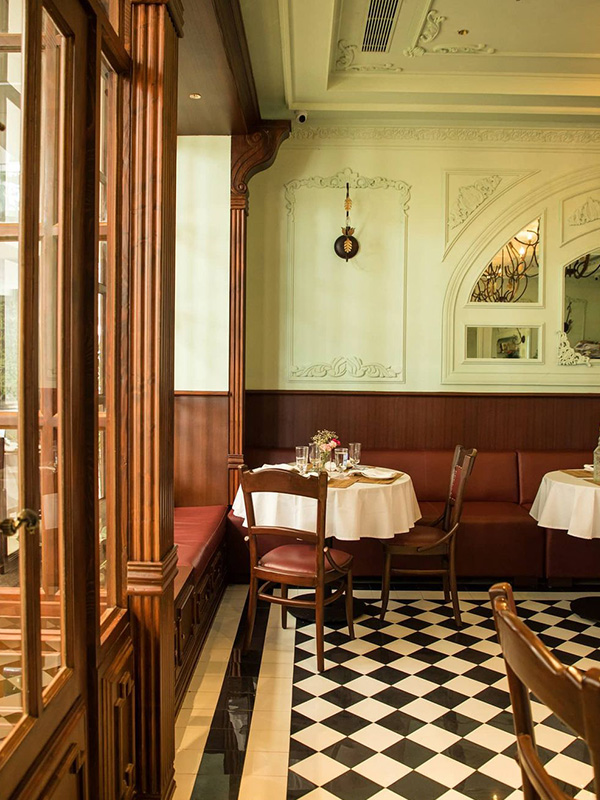 Petite Pie Shop
A charming Parisienne bistro with a classic French Flair, Petite Pie Shop is Gurgaon's latest, established by Chef Vanshika Bhatia. The space is defined by its laid-back, European elegance which washes over both its culinary offerings as well as its interiors. Designed by Sanchit Arora of Renesa Architecture Studio, Petite Pie Shop features a striking harlequin floor and marzipan pistachio-green coloured walls. Complete with classic French moulding, warm wooden elements, and wrought iron chandeliers, the bistro captures the essence of Parisienne design in the most authentic way.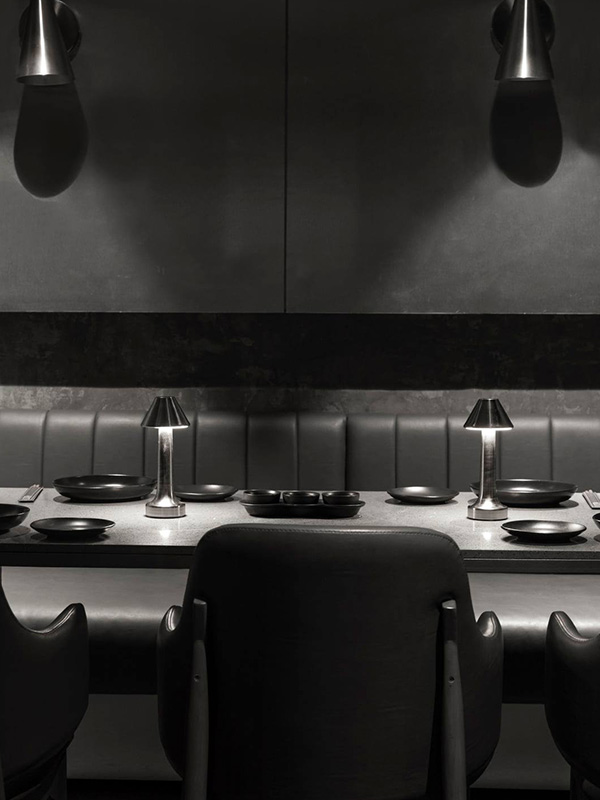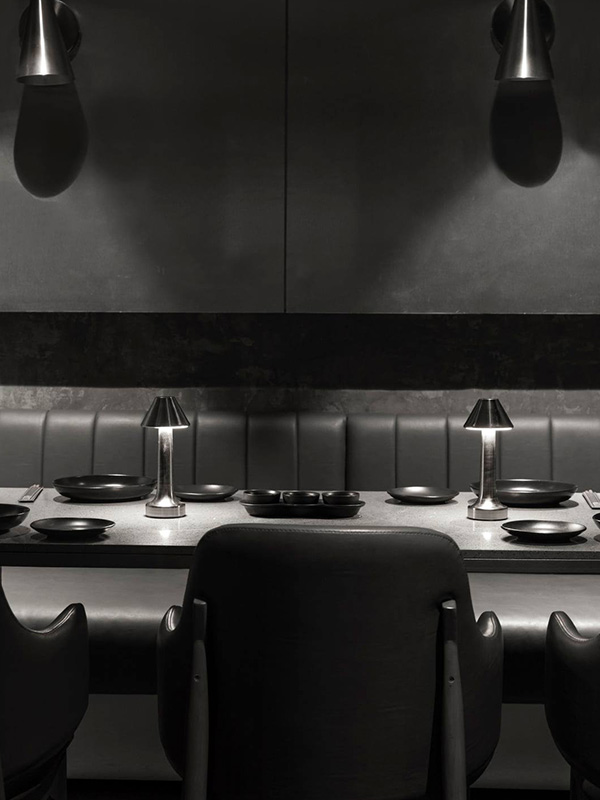 Lair
Enveloped in black concrete, glass, and sheets of silver, this modern-day speakeasy in Vasant Vihar promises a surreal, immersive experience. The architects at Renesa took the concept of a 'lair' and designed the interiors in a manner that sparks mystery and evinces a sense of the forbidden. Jet black curtains, reflective mirror staircases, and disguised façades all serve as elements to heighten the overall experience of a thrilling escape into the unknown.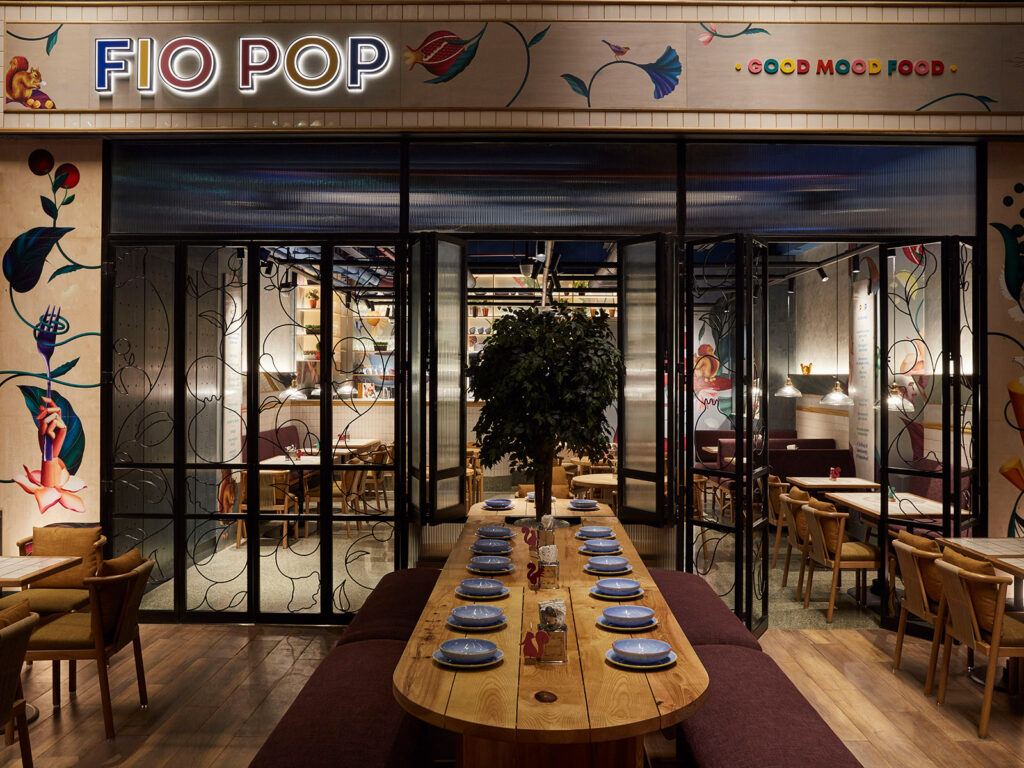 Fio Pop 
The latest from Fio Restaurants in New Delhi, Fio Pop draws inspiration from all things bright and cheery while taking visual cues from the mystique of nature. The restaurant is designed by Delhi-based firm Project 810, which struck a keen balance between clean-cut modern aesthetics and a thoroughly playful sensibility. From the intricately patterned tiles to the illustrations of the walls, every element of Fio Pop evokes whimsy.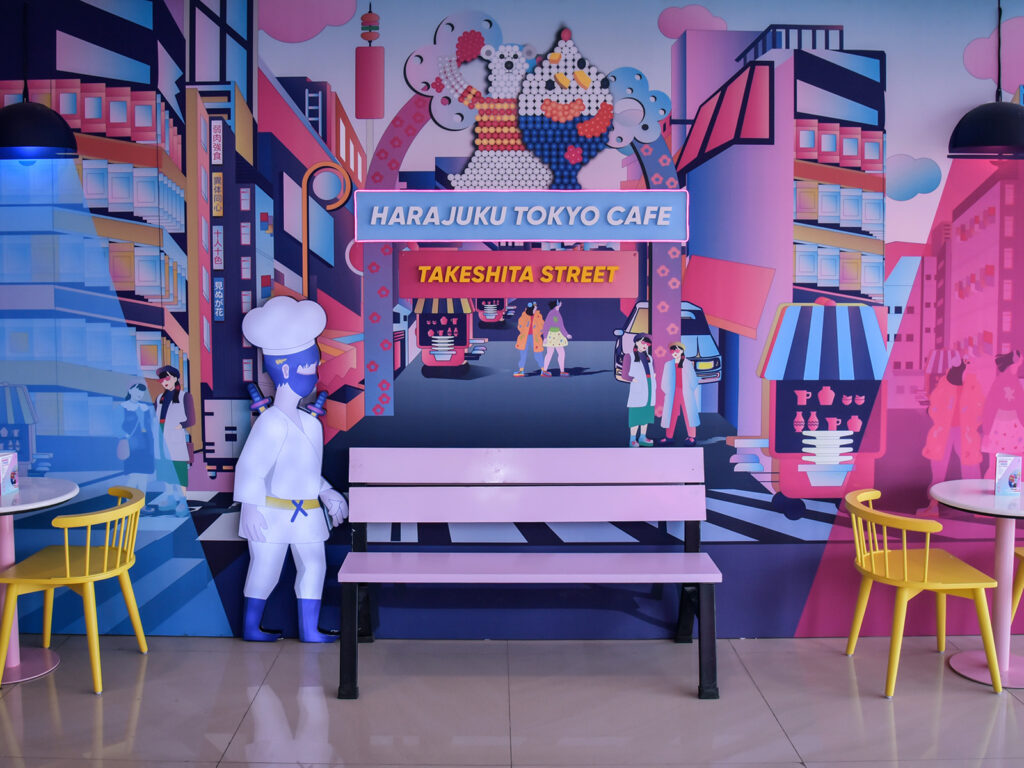 Harajuku Tokyo Cafe
While Japanese bakery and street food culture is a fairly unexplored concept for Indians, Harajuku Tokyo Cafe brings it into the mainstream, taking inspiration from Japan's most culturally and gastronomically vibrant district. The cafe is designed by Chromed Design Studio as an homage to Harajuku, the Tokyo neighborhood known for its celebration of Japanese pop culture and vibrant cuisine. As a result, the interiors feature everything from Japanese street murals to claw machines and Manga comics, in a colour-filled palette of pastels and neon; serving up a unique slice of Tokyo.