How To Design Your Dream Nursery
8

Jan

'20

9:30 am

by

Nuriyah Johar
Designing a nursery is one of the first decisions that expecting parents have to make. While this can be an exciting experience that allows you to access your creative side, it's normal to feel overwhelmed when you don't know where to begin. There are several things to keep in mind when designing for a baby – right from picking appropriate colour palettes to choosing safe, non-toxic materials. We've put together a go-to guide of what you need to know when creating a dream nursery for your little one.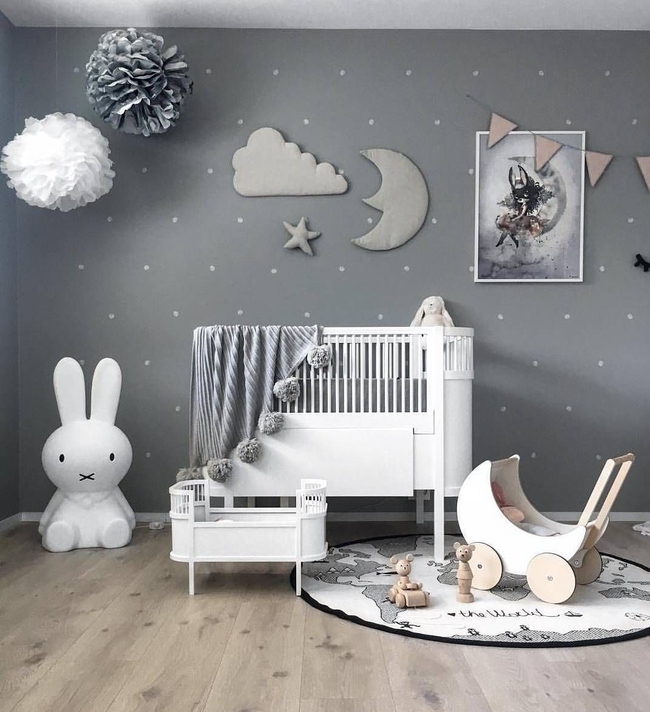 Choosing a theme can be one of the most exciting parts of the project. Depending on your personal style, you can go all out with the theme or you can let it influence your design minimally – either way, keep it chic. Designing a space for a child doesn't necessarily have the same rules as designing a space for an adult. You have more freedom to experiment with colours and prints in the former. While princess and sports themes may be trite and overdone, gender-neutral themes grow increasingly popular with modern parents.
From zoo animals to world maps, there's a vast array of whimsical themes that don't conform to gender stereotypes. If you're looking for something less elaborate, pick a pattern like chevron or polka dots and weave it into your design as an overarching theme. Use your theme as a guideline for choosing everything that follows – the colour scheme, furniture, decor, and accents. While not all elements have to conform to the theme, maintaining an overall coherence is important.
Baby Furniture 101 – 
A crib is one of the bare essentials. Opt for a sturdy, high-quality one that will last you for a couple of years, especially if you're planning on having more than one child. Depending on the space you have, you can opt for either a freestanding changing table or a changing pad that can be added on top of a dresser.
Next, invest in a comfortable nursery chair for yourself. Go for a rocking chair or glider – the movement of which will ease your child and help put them to sleep. Ample storage is key for when you have a baby, but make sure to opt for furniture that remains functional as they grow or that you could easily repurpose for another room. Finish with nightstands with deep drawers, bins, baskets, and shelves as you can never have enough storage!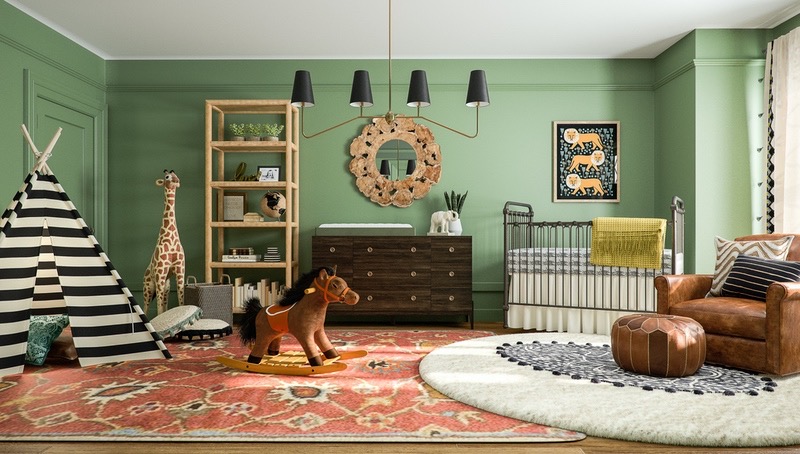 Creating a Healthy Environment –
There are several conscious steps you can take to create a healthy environment in your nursery. Babies have weaker immune systems than adults and exposing them to toxins can prove especially harmful. Formaldehyde is a common source of indoor air pollution and that can affect a child's health as can the bacteria that grow on walls. Choosing the right wall paint can make a world of a difference.
A preventive measure to avoid harmful bacteria and create a child-friendly environment is by using anti-bacterial paint on your walls. Opt for a well-established brand like Asian Paints, whose anti-bacterial paint kills 99%** of all bacteria present, while neutralizing formaldehyde. This is the first-ever paint in India with Silver Ion technology* that comes recommended by the Indian Medical Association. The paint also has a stain-resistant feature, making it doubly child-friendly.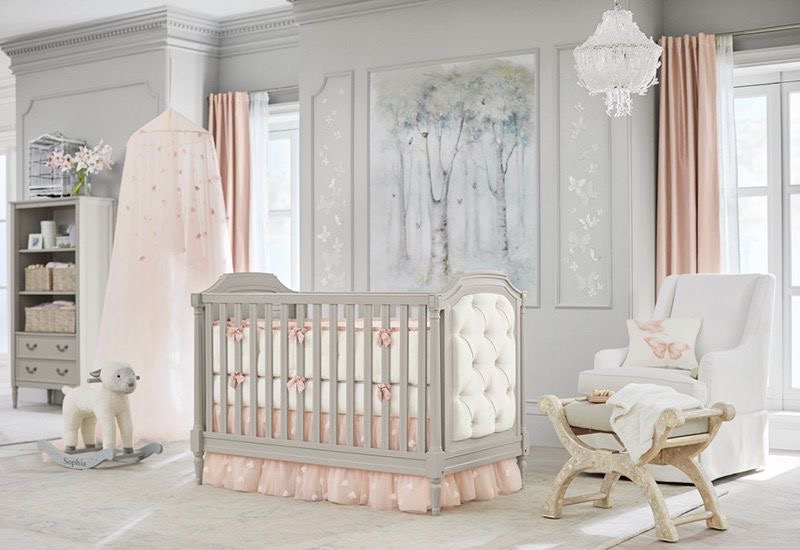 Comfort is Key – 
A comfortable environment is vital for both you and your baby. Layering with a variety of soft fabrics and plush textiles adds not only an element of visual interest but also adds to the overall cosiness of the room. Look for pure cotton bedding that's soft to the touch, keeping in mind the baby's sensitive skin. Amp up the comfort with plenty of pillows and throws. Additionally, make sure to install blackout curtains or heavy blinds in the nursery. They can create the illusion of night-time and help the baby sleep for longer and more soundly.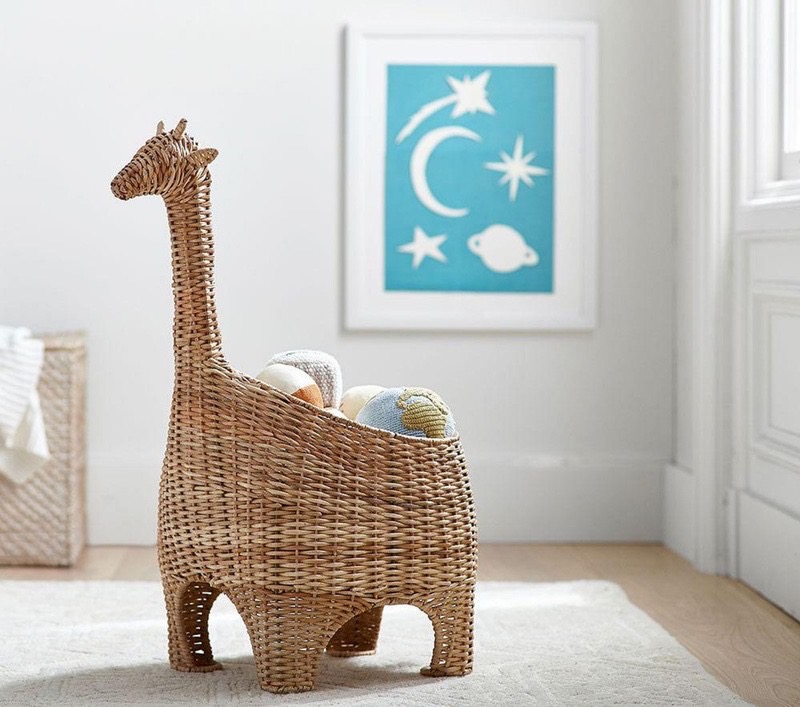 Choosing Decor – 
Now that you have your basics in place, you can truly have fun with decorating the nursery. While most baby decor is particularly cute and can be hard to resist for expecting parents, keep in mind the theme you've chosen and shop for pieces that will be cohesive with the overall look. Naturally, avoid small and intricate decor pieces that could prove to be choking hazards. From whimsical lighting to playful wall art, choose decor that adds character to the room and makes you happy. Finish off with soft wool or plush sheepskin rug.
————-
** Royale Health Shield with silver ion technology, within 2 hours of exposure kills 99% bacteria on walls
Refer to 'Antibacterial Silver', 1994, School of Chemistry & App Chemistry, the University of Wales by Julia Clement & Penelope Jarrett.
 
* Fomite Infections (bacteria) can spread through infected walls among other indoor surfaces in homes and offices
————-
This is a sponsored post by Asian Paints