American Rapper A$AP Rocky And Gufram Unveil A Limited Edition Shroom Cactus
7

Dec

'22

1:18 pm

by

Nuriyah Johar
Italian radical design and American hip hop cross paths in Gufram's latest collaboration with A$AP Rocky. A new CACTUS edition conceptualized by the rapper and music producer along with his design studio Hommemade was unveiled at Design Miami/. "Gufram is known to be playfully innovative while not losing their luxury appeal. From mid-century modifications, to contemporary collaborations, they have established themselves as a unique brand and therefore a perfect brand collaborator. This is the first collaboration from my Hommemade decor studio and since I've always advocated for mushrooms it was only right that we made a cactus with them," says A$AP Rocky.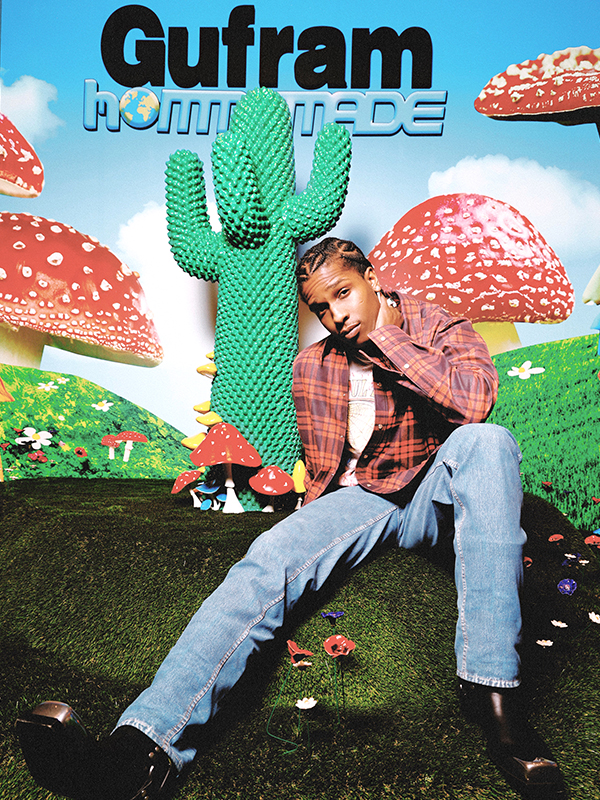 The exhibit at Design Miami/ resembled a green utopian forest, where the Shroom CACTUS® took centre stage. Under a striking blue sky with fluffy clouds and gigantic mushrooms illustrated on the walls, audiences were encouraged to walk on a grass-like carpeting which covered the ground where dozens of ceramic flowers were scattered. The Shroom CACTUS® comes in a limited edition run of nine pieces and features multiple hand painted mushrooms growing on its trunk and at its feet challenging reality. It has been developed in a bespoke green colour.
Gufram's CACTUS® has a cult status. Originally created by Guido Drocco and Franco Mello in 1972, it celebrates its 50th anniversary this year. The collaboration with A$AP Rocky marks the official launch of Hommemade, his venture into furniture design and home goods that is set to defy normalcy, inspire creativity, and ensure comfort. Given A$AP Rocky's influence on pop culture and the current hip hop landscape, the brand aims to push creative boundaries in the home decor space.