An 18th Century Prison Transforms Into A Luxury Hotel: Step Inside NoMad London
4

Apr

'22

7:31 pm

by

Crew
Located in Covent Garden, NoMad London takes residence inside the historic Grade II listed building famously known as The Bow Street Magistrates' Court. The police station was once home to the Bow Street Runners and both the courthouse and holding cells housed many notable defendants such as Oscar Wilde.
A collaboration between Sydell Group, Roman and Williams and EPR Architects, the transformation of the historic 19th-century property draws inspiration from its history and location as well as exploring the artistic and cultural connection between London and New York. The hotel is the brand's most intimate property, housing 91 rooms, a soaring three-storey atrium restaurant and a stunning ballroom events space within the former Magistrates' Courtroom supported by two private dining rooms and a bar.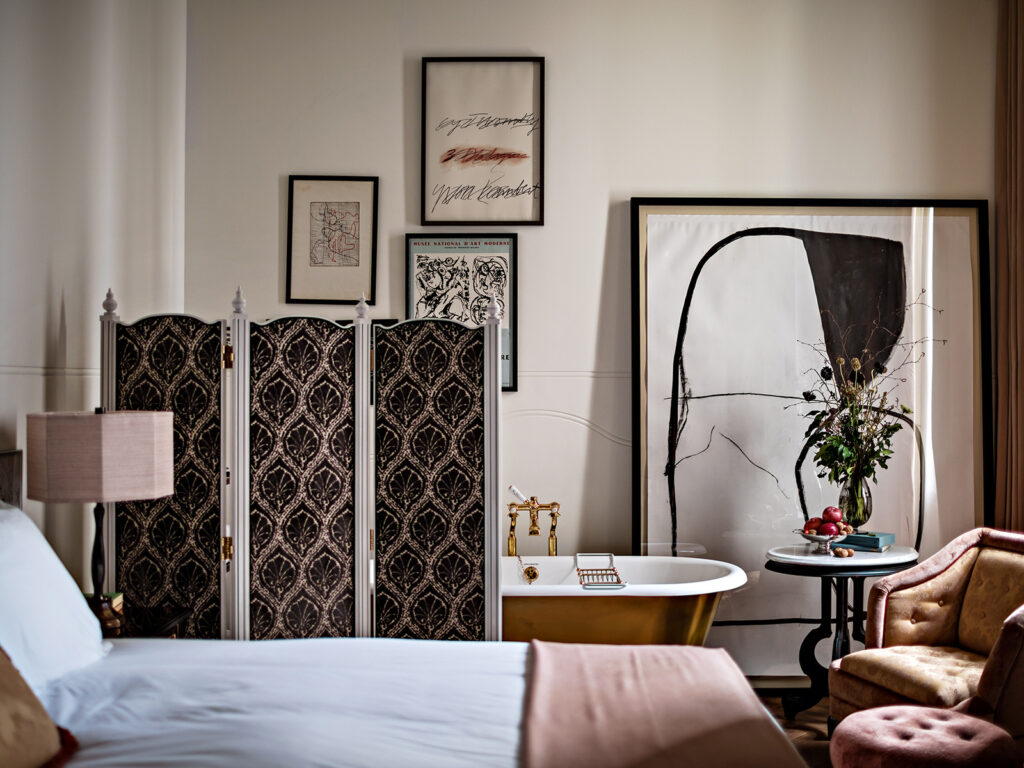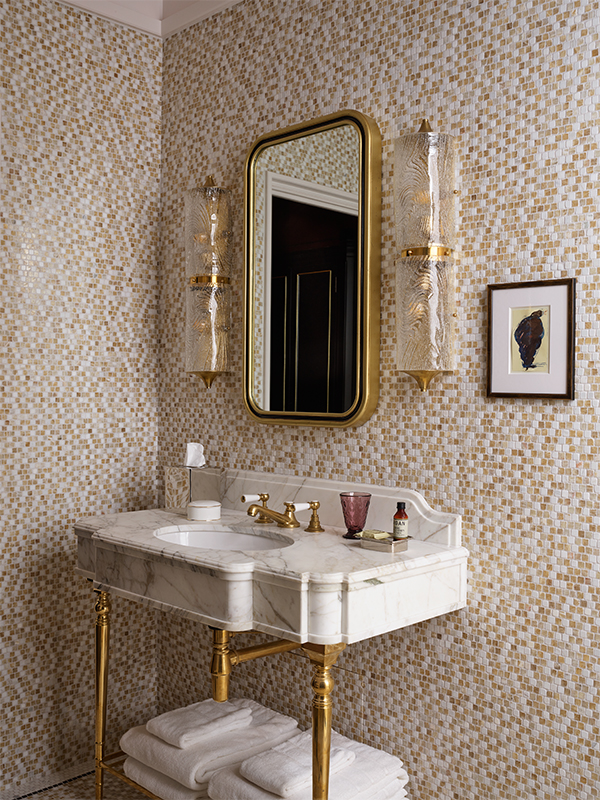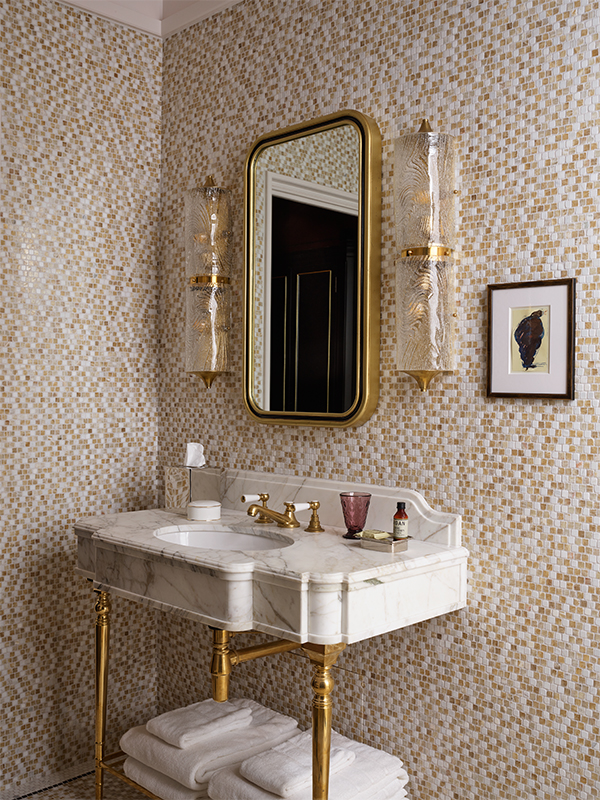 NoMad lends its warmth and elegance to the storied building, layering it with rich interiors and a playful spirit. The masculine character of the historic architecture is animated with interjections of femininity, glamour and a cosmopolitan spirit. "The spirit of NoMad London is collected and fundamentally residential. It embraces a New Romanticism that has a powerful contrast with the grit and strength of the courthouse. From rich textured textiles to aesthetic inspired woodwork to ethereal murals, the space evokes a grand residence but always tempered with a bohemian spirit that we infuse into every Roman and Williams project" says Robin Standefer (Co-founder of Roman and Williams).

Nestled at the heart of the hotel under an expansive glass lantern, the NoMad Restaurant was previously used as an unloading point to take criminals and defendants to their prison cells or impending court cases. This newly built three-storey lushly landscaped atrium with a soaring glass ceiling, inspired by the Victorian glass-roofed structures. The space is flooded with natural light providing energy and liveliness during the day and it transforms to a more intimate setting, revealing its moody and sensual character in the evening. The Atrium Bar is set in a semi-circular space at the base of a feature staircase and acts as a transition between the hotel's moody dark panelled interiors and the bright garden-like ambience of the restaurant.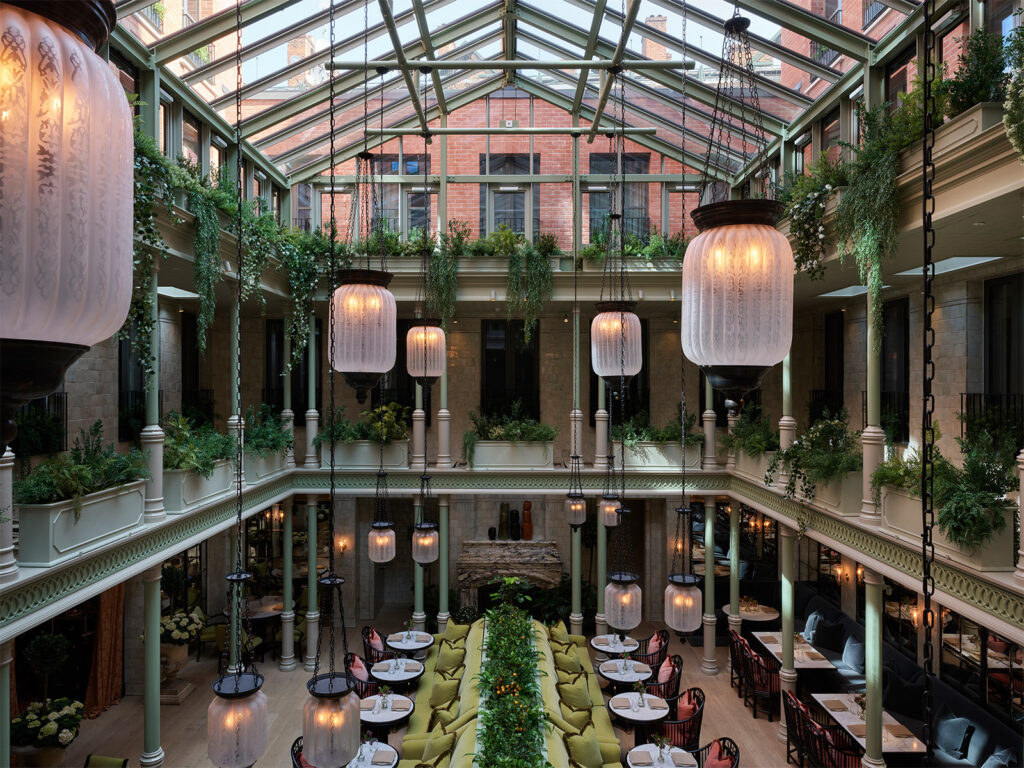 Set in what was used as the police station's server room, Side Hustle is NoMad's take on where a prohibition-era drinking establishment meets the traditional British pub. The interiors of this space provides a unique blend of familiar comfort with thought-provoking surprises, pairing simplicity with decadent accenting to create a compelling overriding aesthetic.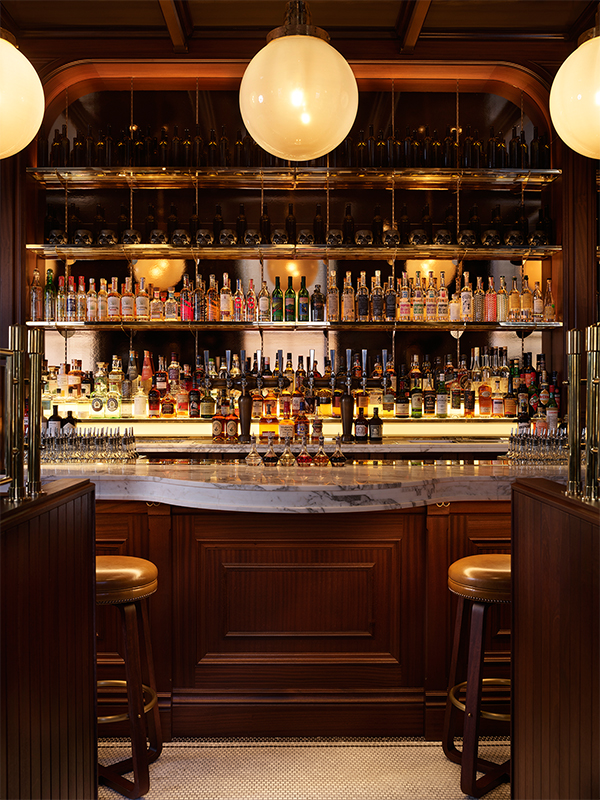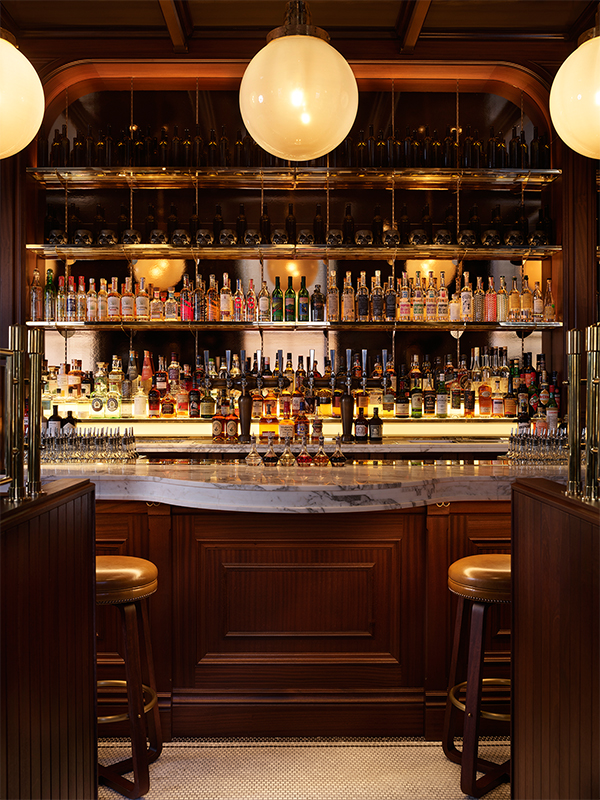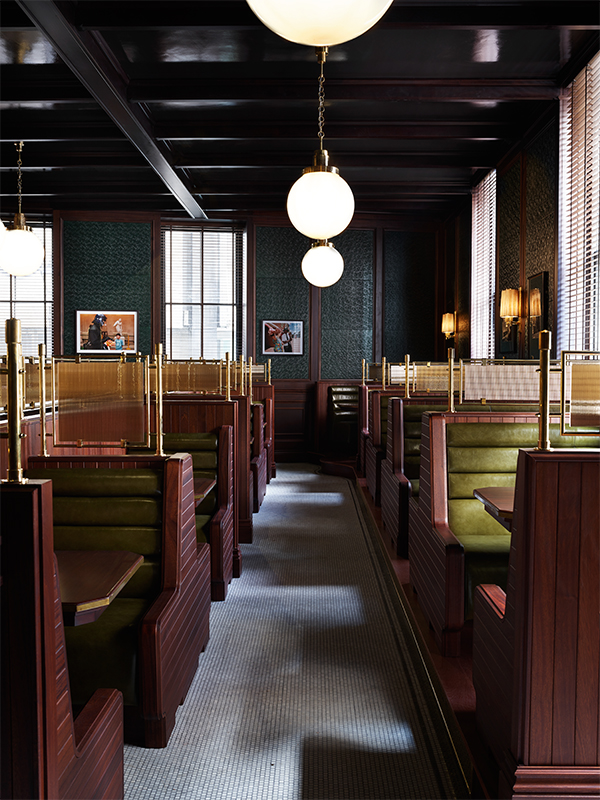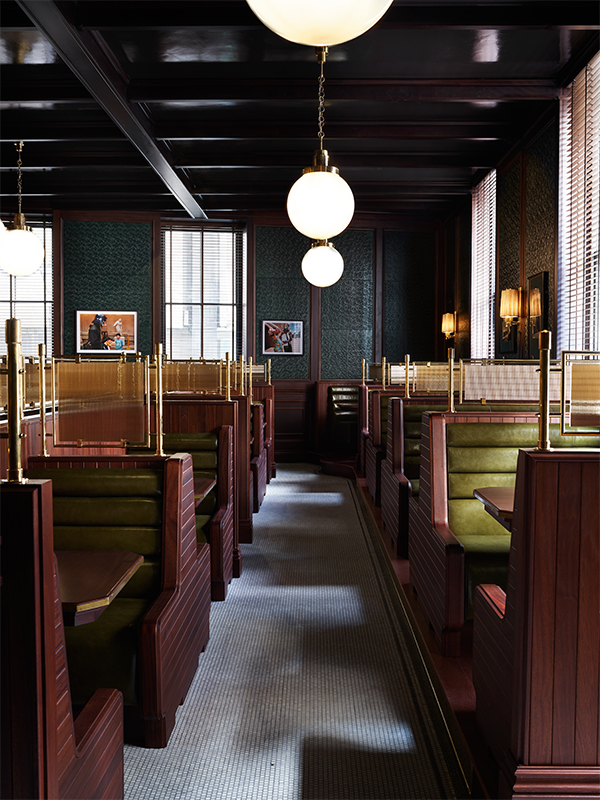 Featuring a hand-painted custom wallpaper set against velvet upholstery in jewel tones, the Fireplace Room offers guests a more intimate dining experience. An interpretation of a garden, the space is wrapped in a shimmering chinoiserie and features six blue velvet horseshoe-shaped booths set around a vast antique fireplace.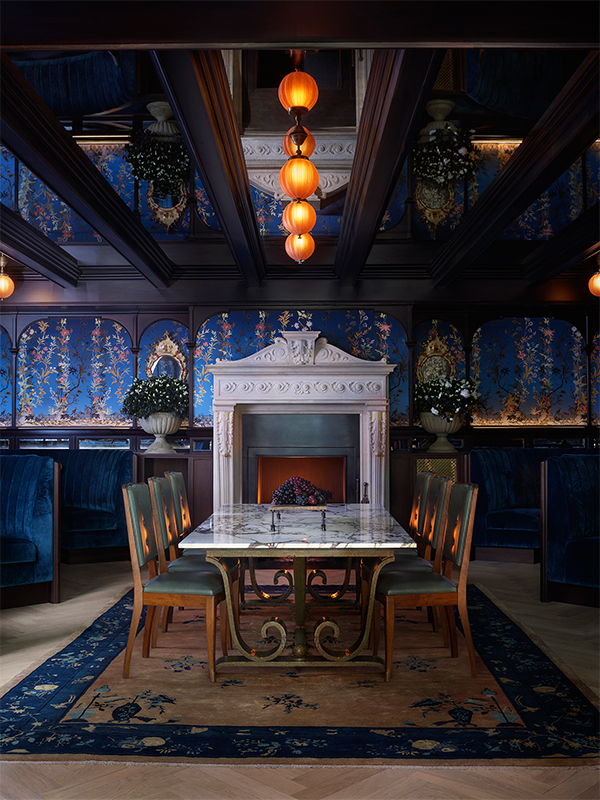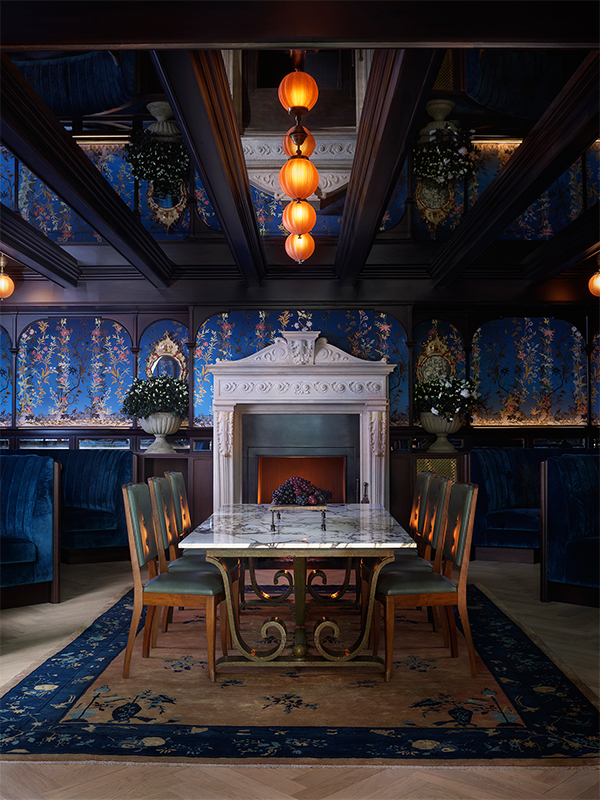 What was once a Magistrates' courtroom has now been reimagined as a stunning formal events space that celebrates the building's rich social history and original architecture. The Magistrates' Ballroom is an elegant and versatile 9,000-square-feet space supported by a series of smaller private dining areas and bars that once housed the judge's chambers and clerks' offices – perfectly suited for weddings, cocktail events or seated dining. Wall murals painted by French artist Claire Basler, rustic tableware and classical art pieces create a secluded atmosphere.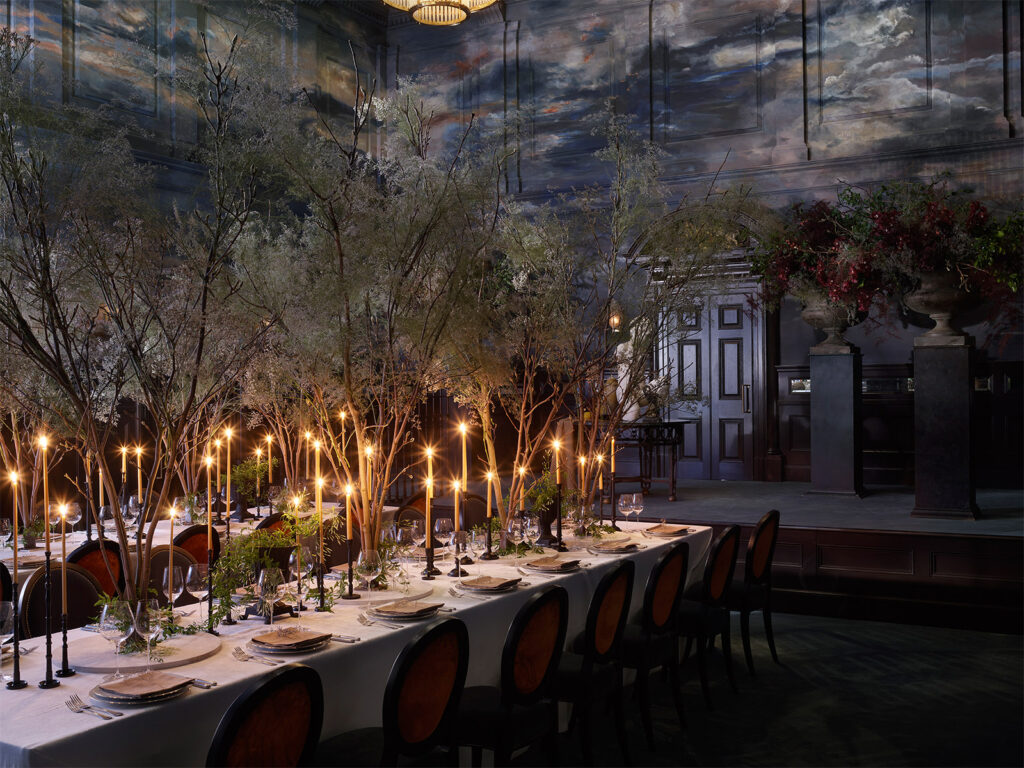 The hotel also comprises a Library Room – a guests-only space that sits within the former superintendent and clerks' offices. Additionally, a unique part of the hotel is the Bow Street Police Museum which pays homage to the building's colourful past both as a police station for over 100 years and as a Magistrates' Court.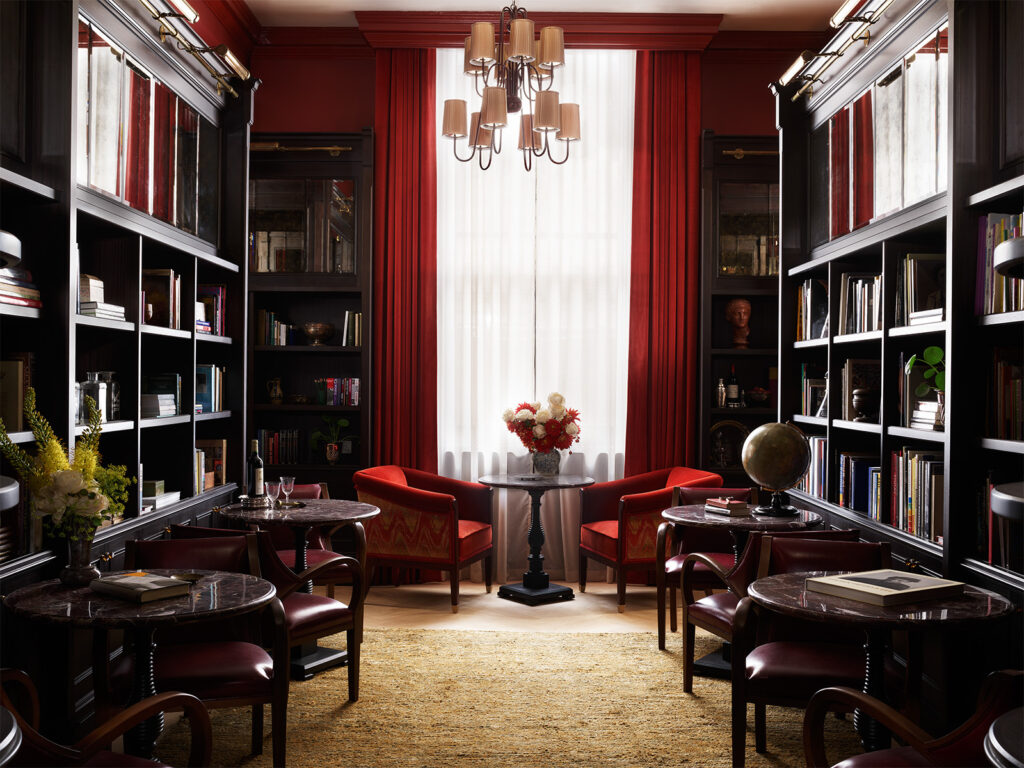 NoMad London is also home to a world-class art programme that celebrates the influence of post-war American art and the European avant-garde. The hotel accommodates a curation of over 1,600 collected and commissioned works by a variety of British and international artists that lends a deeply layered narrative to the hotel experience.