An Underwater 7000-Capacity Parking Garage For Bicycles Opens In Amsterdam
17

Apr

'23

2:30 pm

by

Sneha Shah
The Dutch capital is known for its fondness for bicycling around for just about everything, which in turn fosters well-being and being mindful of the environment. The demand for bike parking in Amsterdam only seems to be growing with an increase in the number of parked bikes, which leads to the congestion of street-level spaces. In response to this problem, the Dutch studio Wurck has recently completed a parking project, submerged nine metres beneath the surface of its famous canals and next to Amsterdam's central station. "The bicycle parking is part of a larger project known as De Entree, which is renovating the entire area of the station," explains Wurck's founding partner Oriol Casas Cancer.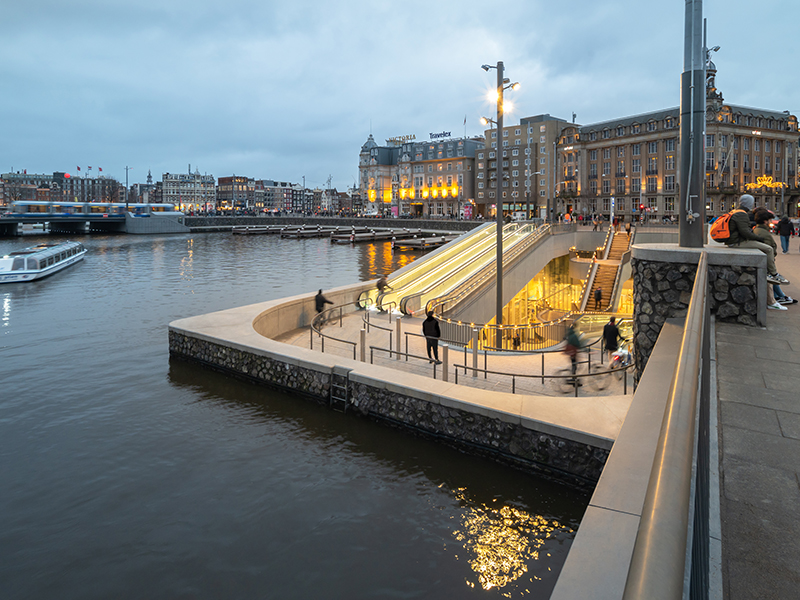 The underwater parking garage is directly connected to the city's metro and railway system via six escalators and will accommodate around 7000 bikes; the largest first-of-its-kind facility in the world. "Essential in the renovation was redefining the public space by increasing the amount of water," says Cancer. "Celebrating the monumental character of the station and its position on an autonomous island was also a strong ambition".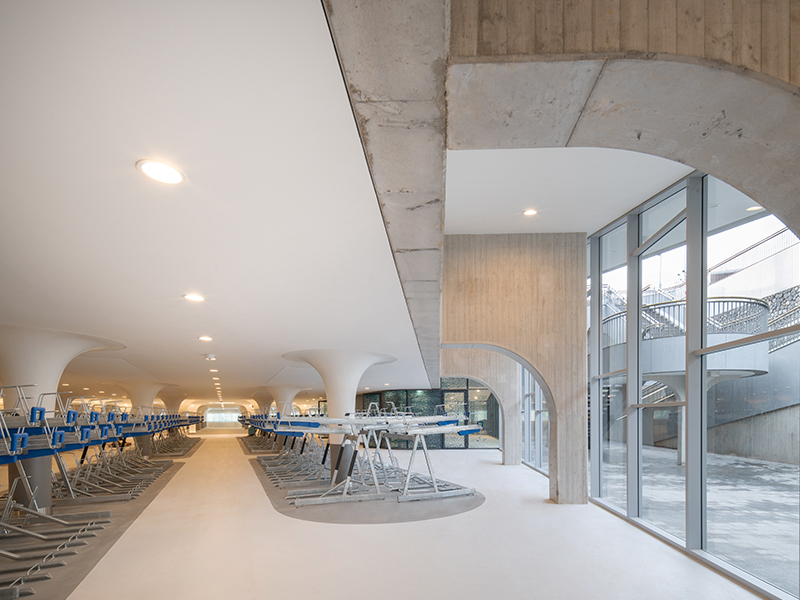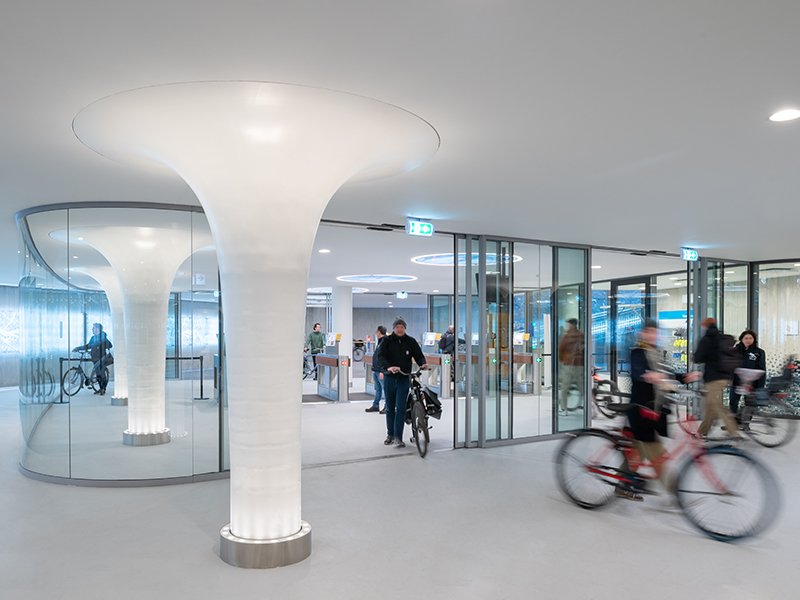 The path that navigates users into and through the bike park is lined with a 140-metre-long glass panel, alongside maps and nautical-themed artworks created in collaboration with design office Multitude and the Amsterdam Museum. The rustic stone-and-concrete entrance gives way to a vast hall of glossy white mushroom columns that frame the bicycle parking spaces and are illuminated by light fittings that simulate underwater skylights. "The design is a tribute to the water," adds Cancer. "All forms are fluid! Walls, columns, stairs, and glass walls are curved". An automated system enables cyclists to use electronic gates with transport cards, further allowing swift and efficient movement along the curved routes.
Also Read: On The Sets Of Succession – Everything You Need To Know About Nan Pierce's California Home