Anish Kapoor's Spellbinding Blood-Red And Vantablack Art Takes Over Venice
20

Jun

'22

5:32 pm

by

Sneha Shah
Among the exhibitions in Venice in conjunction with the Biennale 2022, are two new mega-retrospectives by Anish Kapoor. One of the most influential sculptors of his generation, he is the first British-Indian artist honoured with a major exhibition at the Gallerie dell'Accademia and Palazzo Manfrin in Venice. The two-part exhibition combines elements with never seen messy blood-red installations along with precise Vantablack sculptures. "It's a huge honour to be invited to engage with the collections at the Gallerie dell' Accademia in Venice, perhaps one of the finest collections of classical painting anywhere in the world. All art must engage with what went before. The Accademia presents a wonderful and wondrous challenge. I feel a deep commitment to Venice, its architecture and its support for the contemporary arts", expresses Anish.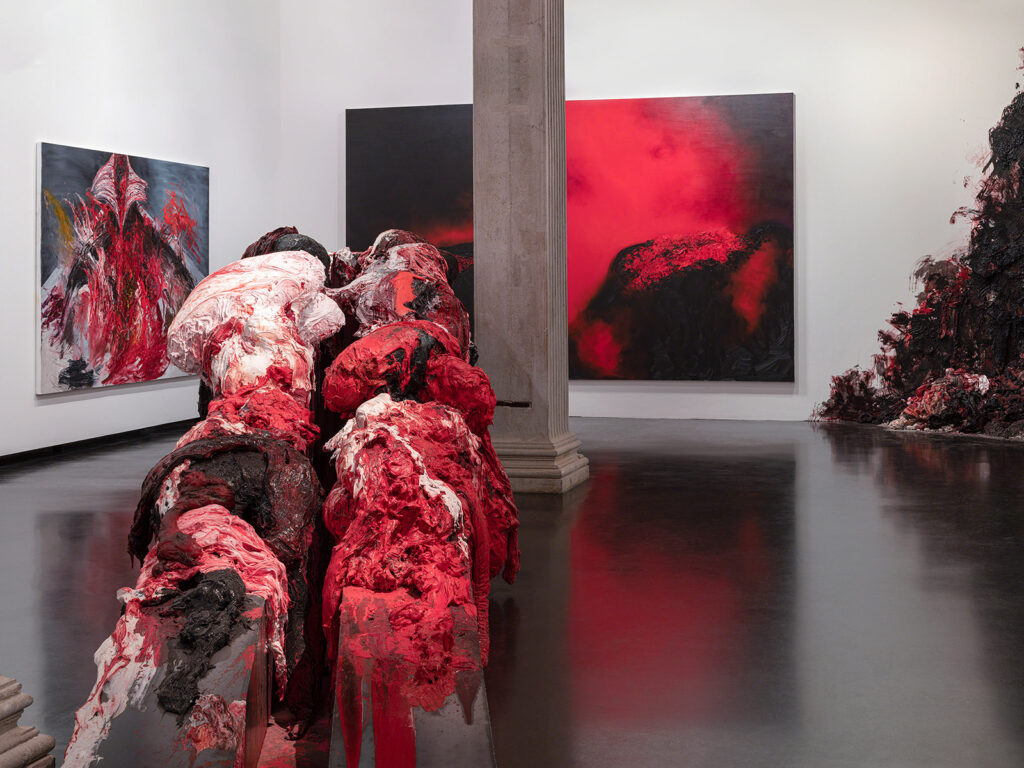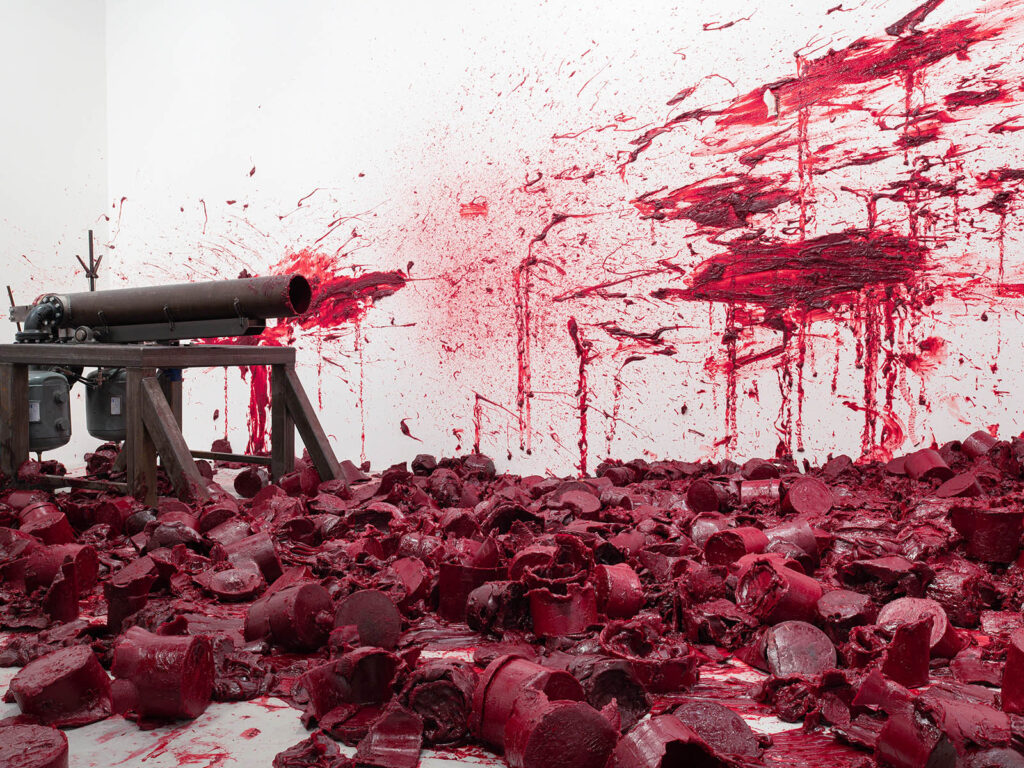 The extensive solo shows include about 60 works, created using carbon nanotechnology, shown for the first time, as well as recent paintings and sculptures that are testament to the vitality and visionary nature of Kapoor's current practice. Alongside some of the most celebrated masterpieces on view inside Gallerie dell'Accademia, are Shooting into the Corner (2008 – 2009) and the engorged Pregnant White Within Me (2022). At the entrance to Palazzo Manfrin, one finds a pendulous mass of Anish's Mount Moriah at the Gate of the Ghetto (2022), leading visitors to a set of rooms; featuring works from throughout the artist's career such as Internal Objects in Three Parts (2013– 2015) and White Sand Red Millet Many Flowers (1982).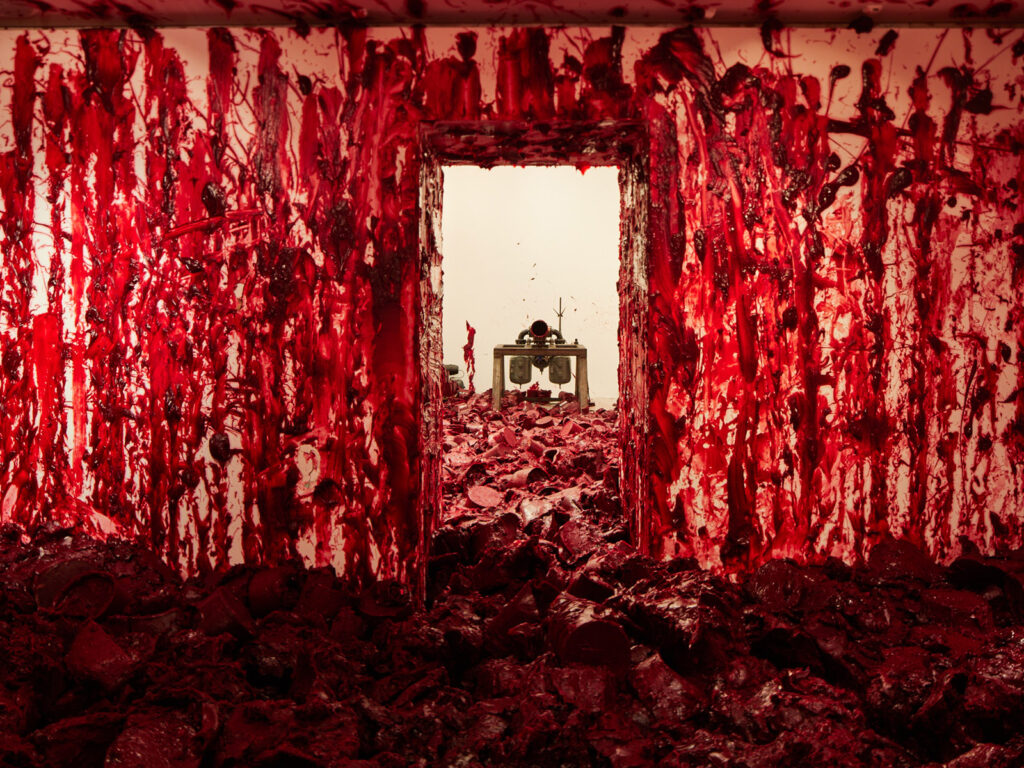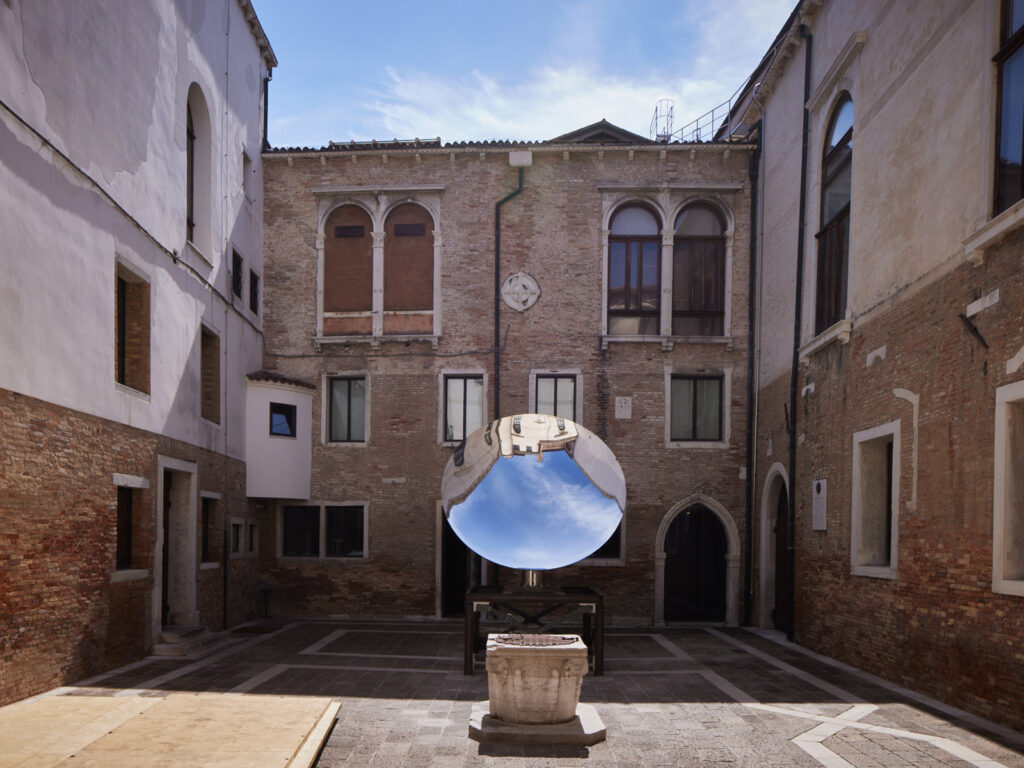 Heaven, hell, earth and sea are invoked in works such as Turning Water into Mirror, Blood into Sky (2003) and Destierro (2017), an epic act of displacement. The central installation Symphony for a Beloved Sun (2013) submerges the historic venue in the primal colour and the stuff of life and death. The exhibition is curated by art historian Taco Dibbits, General Director of the Rijksmuseum in Amsterdam. "Kapoor creates works that are happening as we experience them", adds Dibbits. "Throughout all of the spaces of this exhibition at the Gallerie dell'Accademia and Palazzo Manfrin, there is process and temporality on display and in action. These works exist in a continuous state of becoming, we are invited to witness these objects at just one moment in the process of their generation or degeneration."
The exhibition also celebrates the Anish Kapoor Foundation's recent acquisition of the 18th-century Palazzo Manfrin, which had been empty for many years.