India Mahdavi Exhibits Josef Frank's Legacy 'Frankly Yours' At Svenskt Tenn
16

Sep

'22

1:40 pm

by

Sneha Shah
For the Stockholm Design Week 2022, India Mahdavi has transformed the whimsical work of Josef Frank into the 'Frankly Yours' exhibit; within the Swedish homeware brand, Svenskt Tenn's gallery space. The Parisian designer has experimented with the legacy of the brand, using iconic prints and objects as well as two pewter pieces for the occasion. "I have always admired Svenskt Tenn, and not only for its distinct design aesthetic. I love the fact that Svenskt Tenn was founded by a woman, Estrid Ericson, back in 1924 and that today it is owned by a foundation where the profits go into research in various areas. Being both an internationally established company while at the same time maintaining the human scale is appealing. I hope that my company will grow in the same way," says India Mahdavi.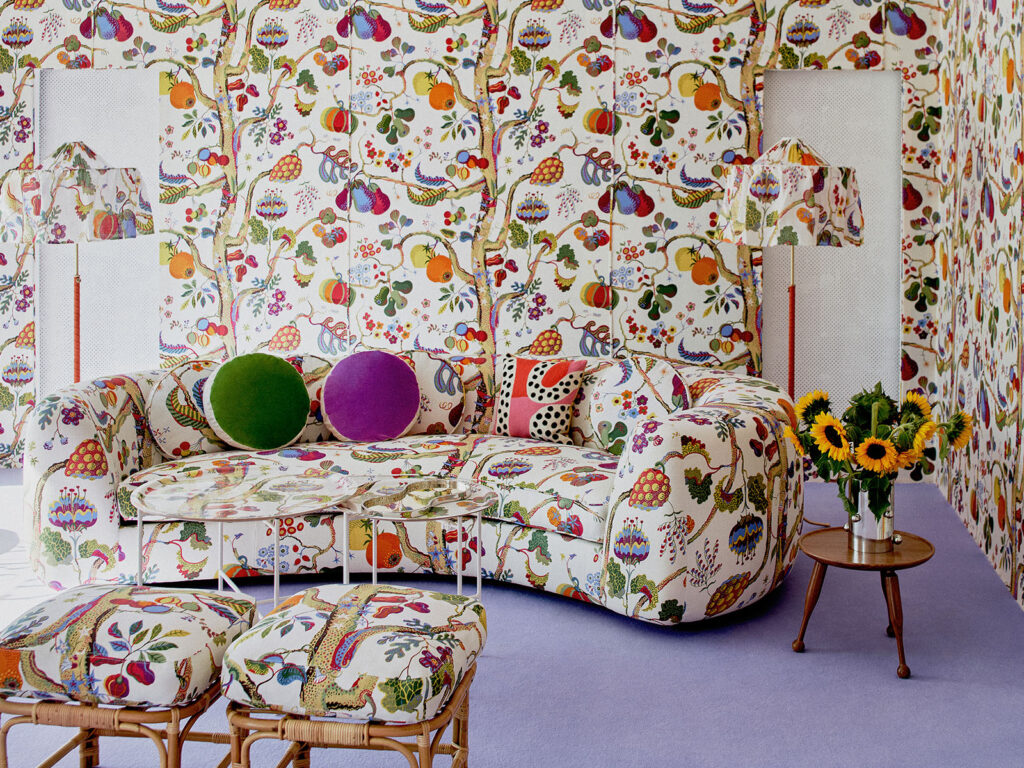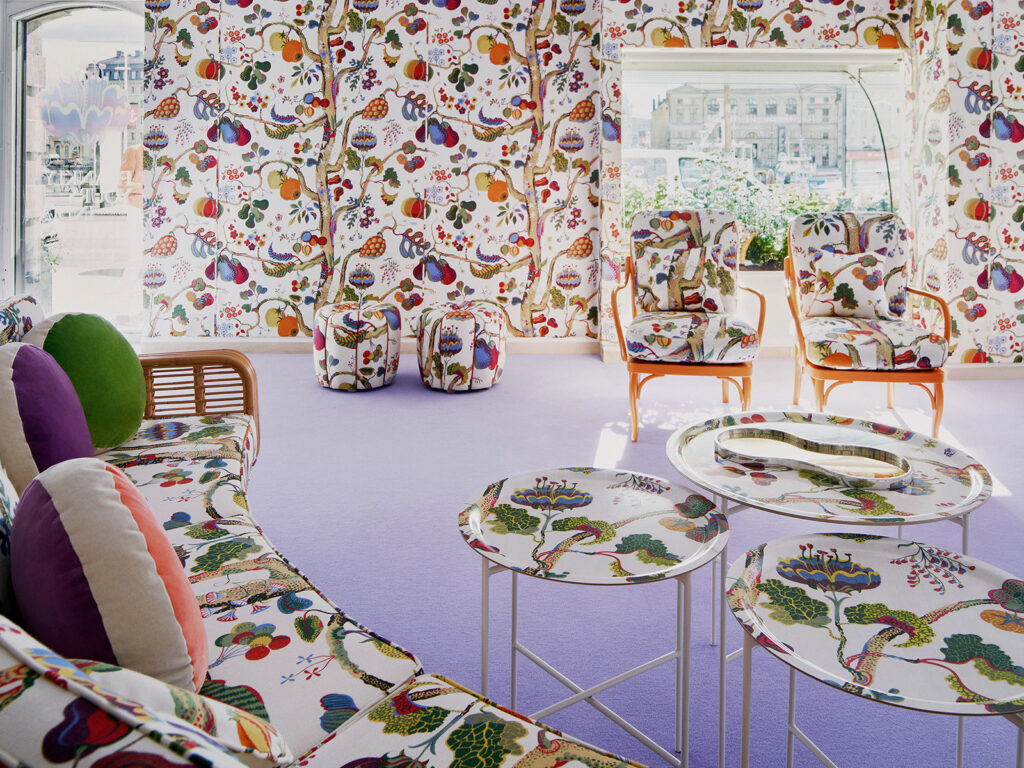 Upon entering the space, visitors are immersed in a world of colour and form, dominated by Frank's 'Vegetable Tree' print that adds a playful feel. The bold hues of Josef's prints grace the walls in their entirety, including furniture and lighting pieces. "For me, the Vegetable Tree is about nature in its purest form, which I think is relevant to the spirit of the time we're living in. I love the print's details where the vegetables have roots – that in itself creates a poetic dimension and I also think that the joy that I myself constantly strive for in my projects is apparent in the Vegetable Tree," explains Mahdavi.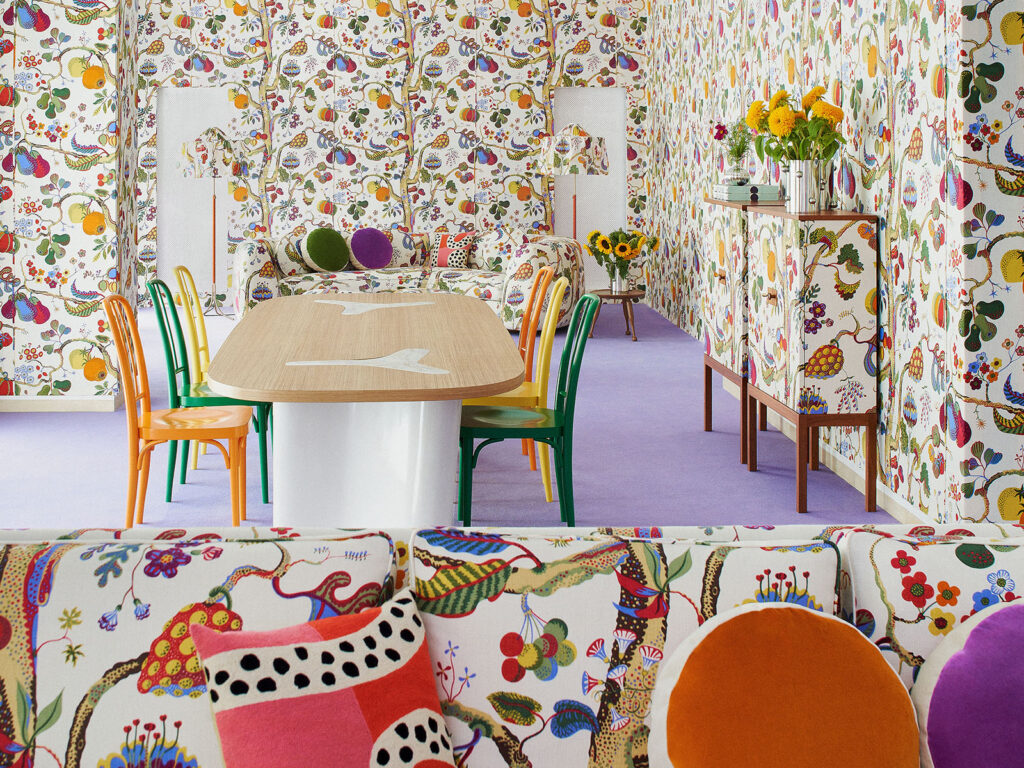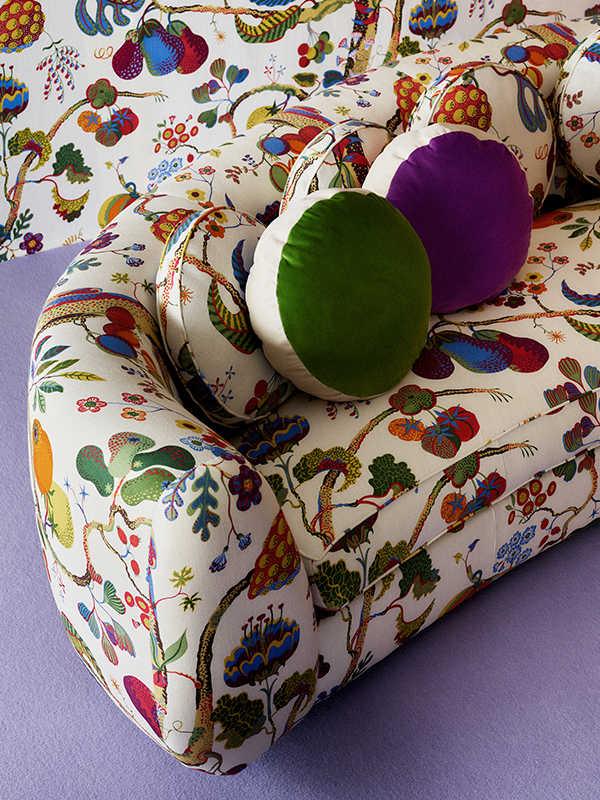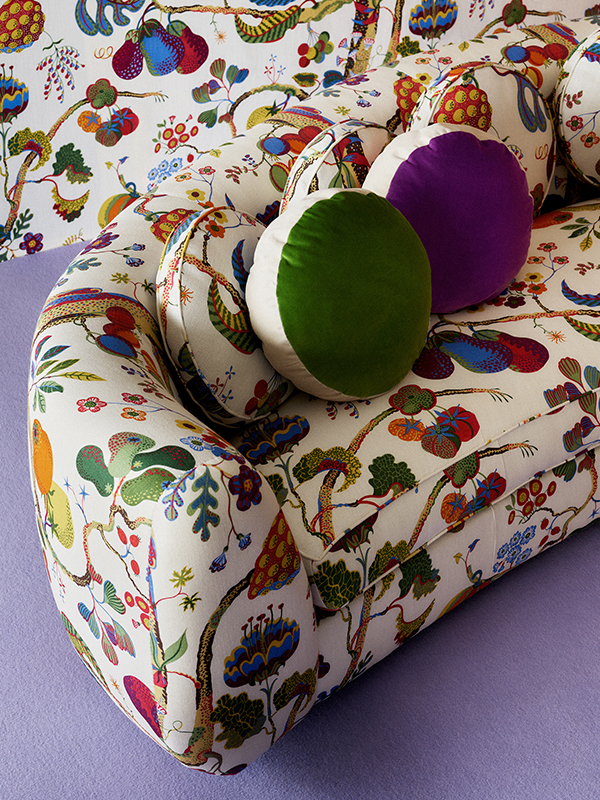 The two new pewter pieces designed by India Mahdavi for Svenskt Tenn are a vase and a tray that are versions of pieces from her Petits Objets collection. "We are very honoured to be collaborating with India Mahdavi and appreciate her efforts to bring joy to interiors by using so much colour. It reminds me of our own story. Josef Frank believed that colours and patterns had a positive impact on people," says Thommy Bindefeld, marketing and creative director at Svenskt Tenn.
'Frankly Yours' is on show at Svenskt Tenn as part of Stockholm Design Week from 5 September to 23 October 2022
Also Read: Dior Maison's New Tutti Frutti Collection Is The Perfect Summer Indulgence