Kelly Wearstler Launches The Contour and Morro Collections For Spring Summer 2022
29

Apr

'22

12:21 pm

by

Sneha Shah
After the successful launch of an online Gallery concept last year, world-renowned American designer Kelly Wearstler has yet again launched a series of stellar furniture and decor pieces, for her Spring Summer Furniture Collection 2022. Committed to supporting emerging artists, in this collaborative effort, Kelly teams up with long time creative partner, LA-based ceramist Morgan Peck for an artistic endeavour, 'Contour'. The range embodies distinctive compositions via nine pieces of ceramic art ranging from vases to bowls, plates, candlesticks, and large-scale mirrors, as part of Peck's body of work. The pieces, both sculptural and functional, display Peck's signature freehand style which is an amalgamation of her love for brutalist and minimalist architecture, and her experience in creating small, abstract sculptures.
"The Morro Collection's bold and curvaceous shapes are at once elegant and playful, the true embodiment of Californian style," says Kelly Wearstler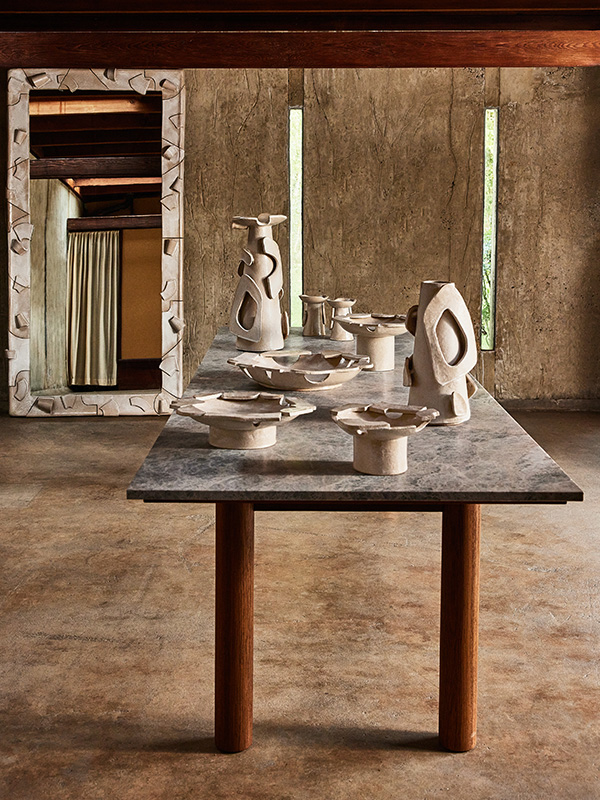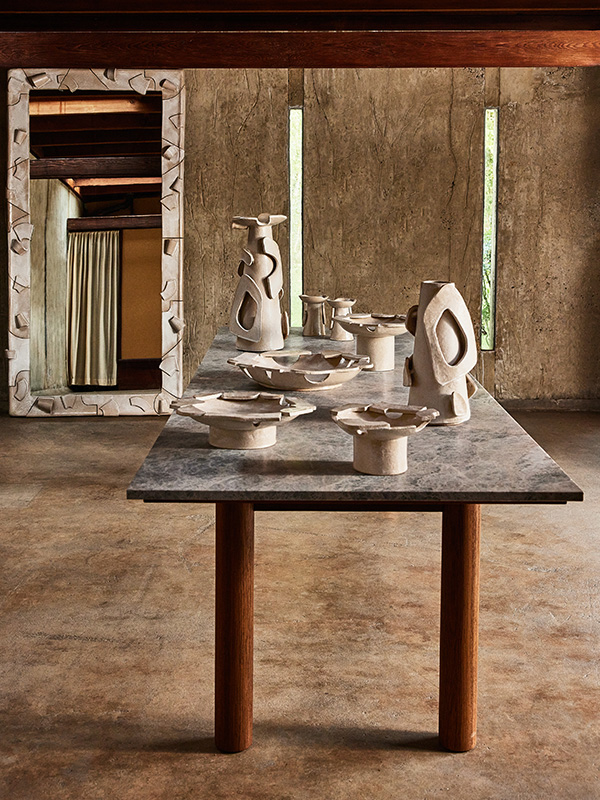 "Contour is the culmination of nearly a decade of working with Morgan, a relationship that I truly treasure. It is incredibly special and exciting to launch the collection exclusively on my online Gallery platform," says Kelly Wearstler. "Morgan and I are committed to maintaining thoughtful, open dialogue when it comes to our work and styles, and this collaboration perfectly captures our distinct languages in a truly beautiful and individual form," explains Wearstler.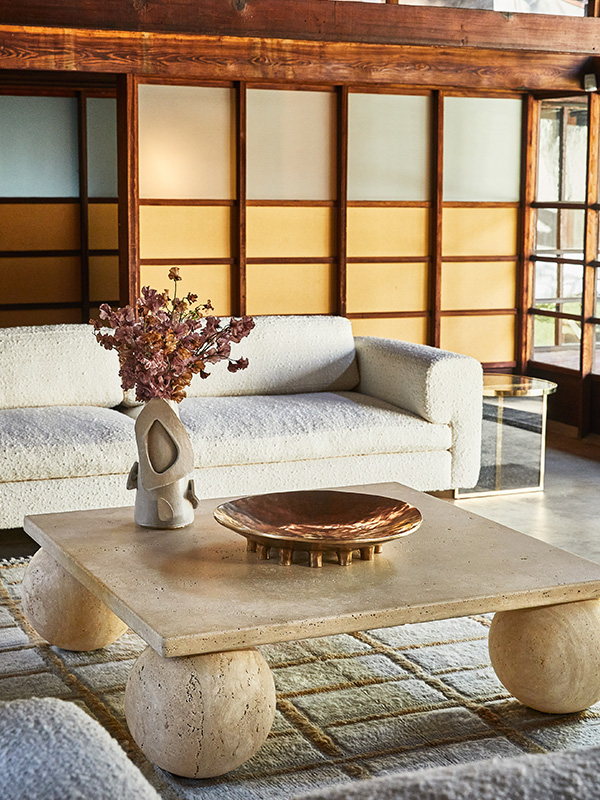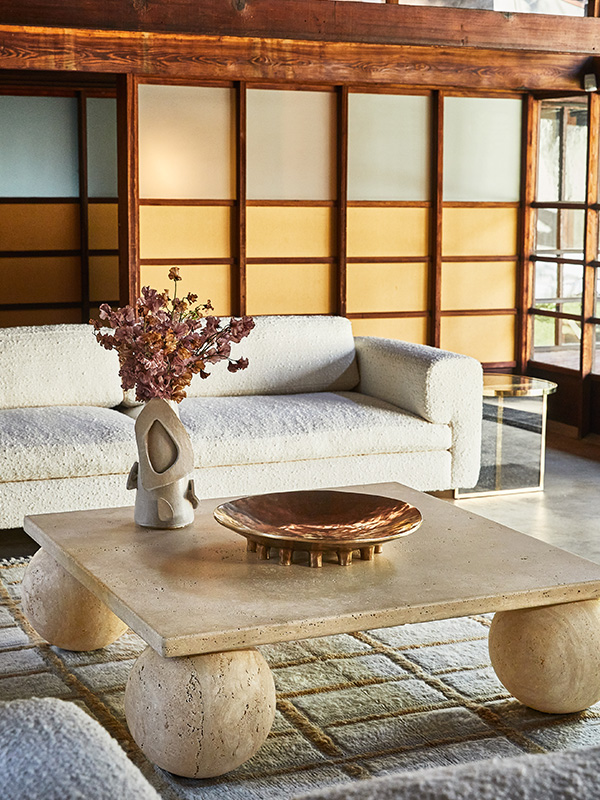 The latest release of the SS22 collection also includes the 'Morro Collection', consisting of furniture series with rounded forms and textures upholstery. Inspired by forms that defined French and Italian furniture design in the 1970s, each item takes on a monolithic form as if cut from one piece. Taking further worldly inspiration from mid-century Japanese furnishings, the pieces are low-profile in nature, balanced on spherical solid oak feet, and the lounge chairs and sofas appear to float effortlessly above ground. "The Morro Collection's bold and curvaceous shapes are at once elegant and playful, the true embodiment of Californian style," shared Wearstler. "Whether taking shape in wood, stone or soft upholstery, the materials shine in their elemental shapes.".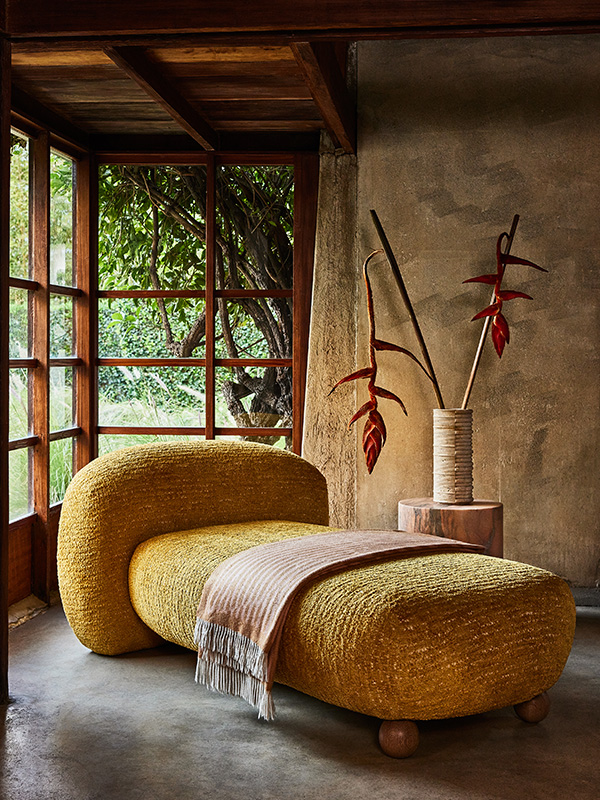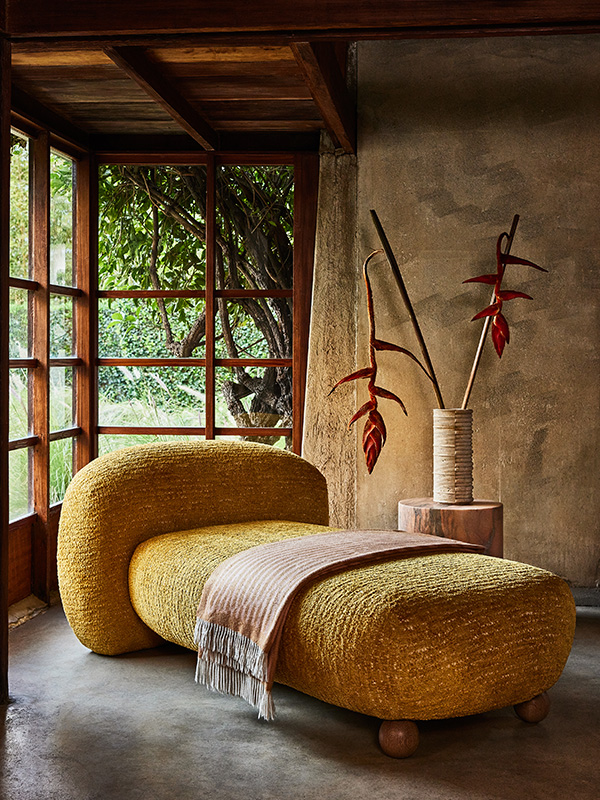 Over the course of her illustrious career, Wearstler has remained committed to supporting and fostering personal relationships with emerging artists in the LA community. The collaboration, which is an exemplary work in clay, reflects elements of history and satisfies the creative language that both Kelly Wearstler and Morgan Peck commit to. The collections are available exclusively in Wearstler's online Gallery at kellywearstler.com.