The Best View Of Manhattan, Summit One Vanderbilt Is The New Kid On NYC's Block
4

Apr

'22

6:15 pm

by

admin
While stunning views of the gorgeous city skyline may be the norm for most skyscrapers in New York, the newest addition to the high-rise club, Summit One Vanderbilt provides an experience beyond for its visitors. Opened to visitors on 21st October 2021, the 6,040 square metre space occupies four floors near the pinnacle of the recently completed One Vanderbilt, and is designed by architecture firm Kohn Pedersen Fox (KPF).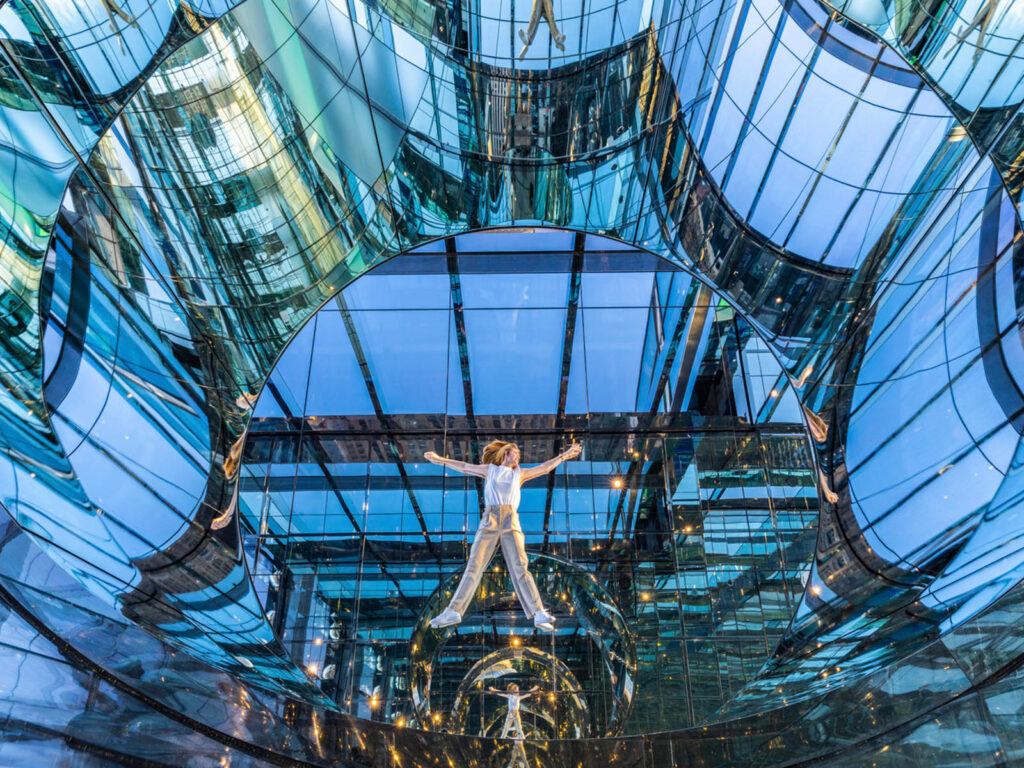 The journey begins with a walkthrough art piece by Kenzo Digital called "Air" featuring a giant room besieged by mirrors on nearly every surface, amidst panoramic views of the New York horizon. Forcing reflection of the city and yourself in respect to your surroundings, the surreal but strangely calm environment, is described by designer Kenzo as a story that is "about you as the protagonist, your relationship to nature, your relationship to New York city, and more importantly, your relationship to yourself. It's a very contemplative and surreal experience. It's a kind of nature experience that is translated in New York city."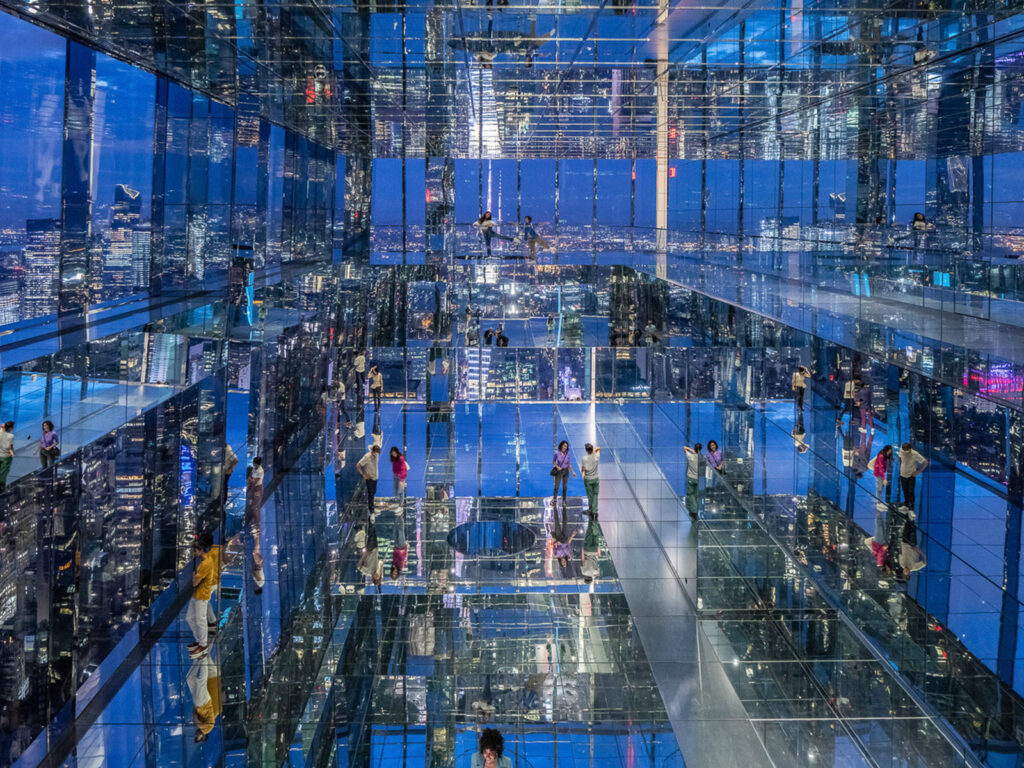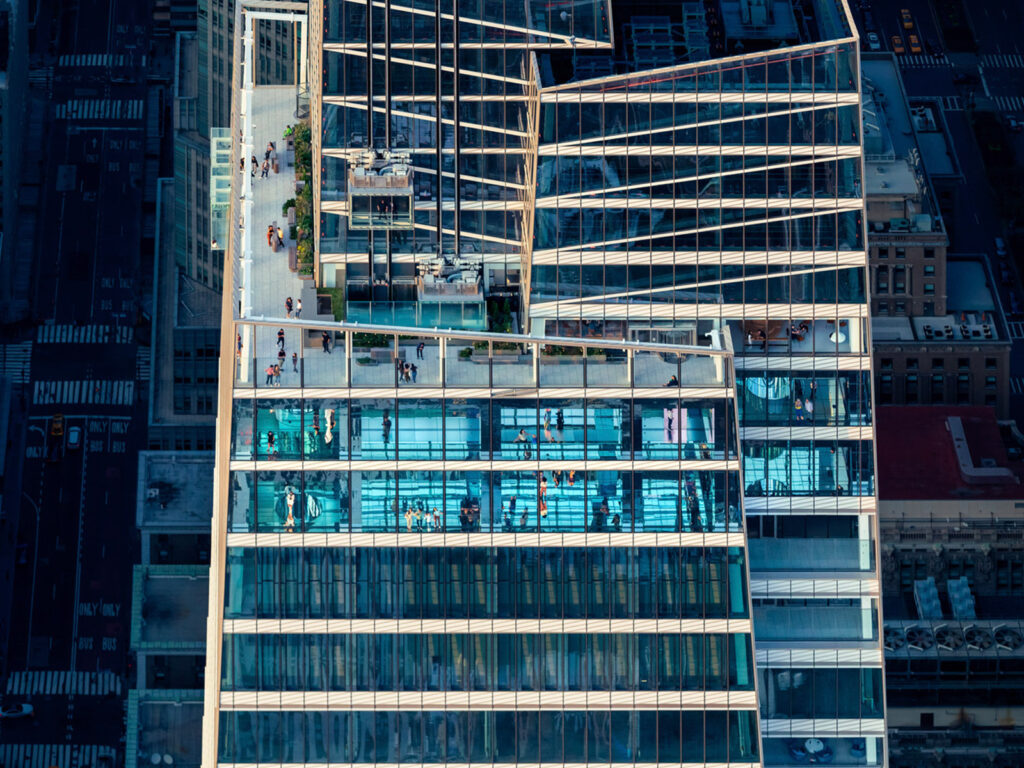 Enveloping the building are a set of "Levitation" boxes, where visitors can step out and stand on cantilevered transparent glass to seemingly float above the street at 1,063 ft. To continue their pursuit of dizzying heights and views, visitors then board the all-glass 'Ascent' elevator to soar to 1200 ft up the side of the building until it terminates at the pinnacle, to offer up the highest vantage point in all of Manhattan.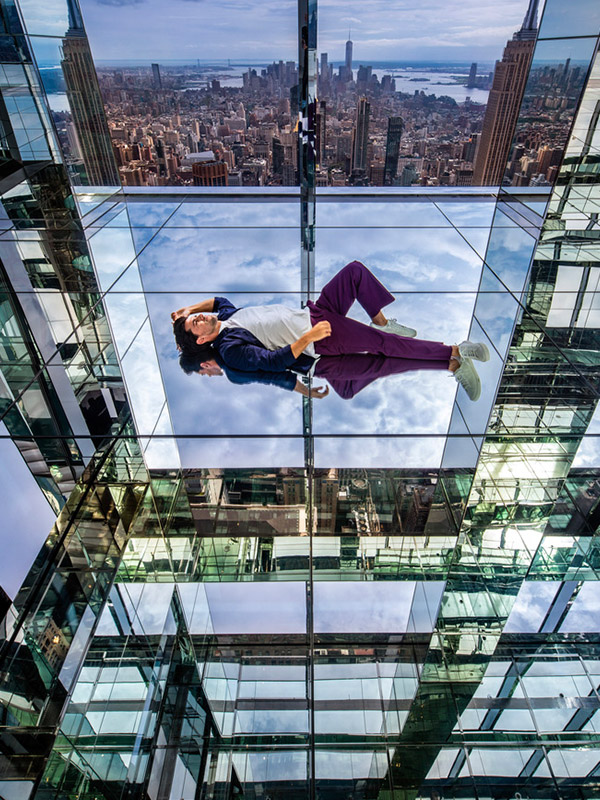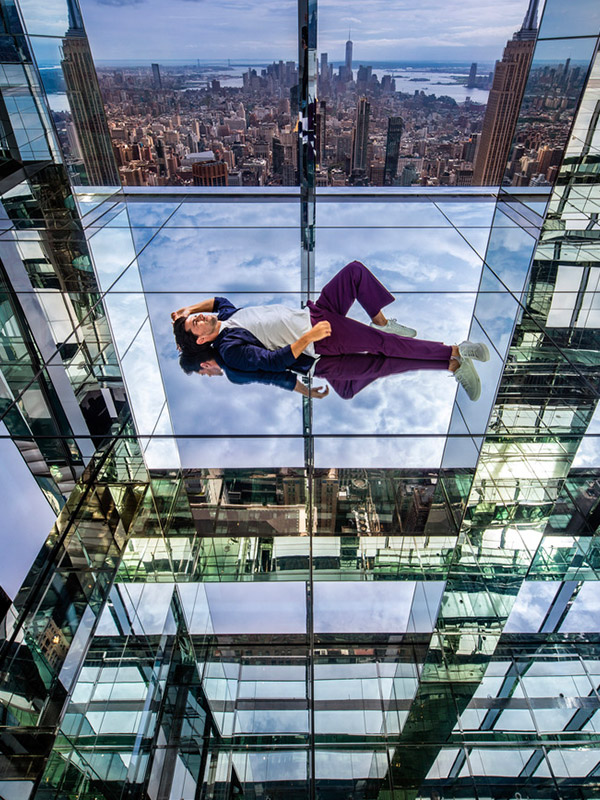 Interiors for Summit are designed by Norwegian design firm and architecture studio Snøhetta. With the Nordic-themed cafe and lounge bar that offers light appetizers and cocktails, there is also a bar and garden set-up, that is touted to become the city's most vied-for party destination. Rachel Schiffmann, director of interiors and senior architect at Snøhetta, explains: "There are spaces at Summit where you are fully immersed in the city in all its energetic glory, and then you turn a corner and find a little moment of respite, a place where you can catch your breath and have a thought to yourself."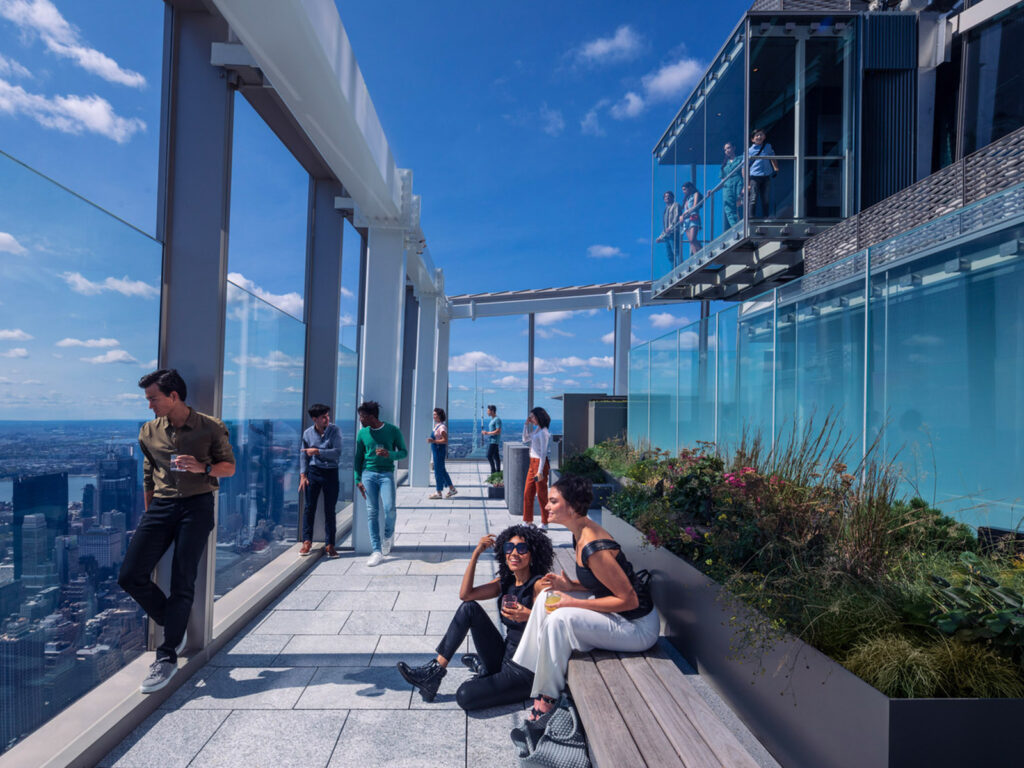 While New York suffers from no dearth of sky-soaring buildings, Summit One may easily be the newest ultimate urban perspective that sets the bar higher than it's spectacular observatory deck itself.