THE KARL LAGERFELD MACAU: A Luxury Five-Star Hotel Designed By The Late Fashion Mogul
15

May

'23

3:51 pm

by

Sneha Shah
Revealing that there is still more to Karl Lagerfeld's world of unrivalled creativity, the Grand Lisboa Palace Resort Macau announces the anticipated international opening of THE KARL LAGERFELD MACAU – slated for June 2023. Combining opulent interiors with unparalleled hospitality, the tower is the only hotel in the world that was wholly designed by the late fashion icon Karl Lagerfeld. Every element in the hotel exudes his imaginative, inimitable style and ethos, from its architectural elements to the specially commissioned furniture and art.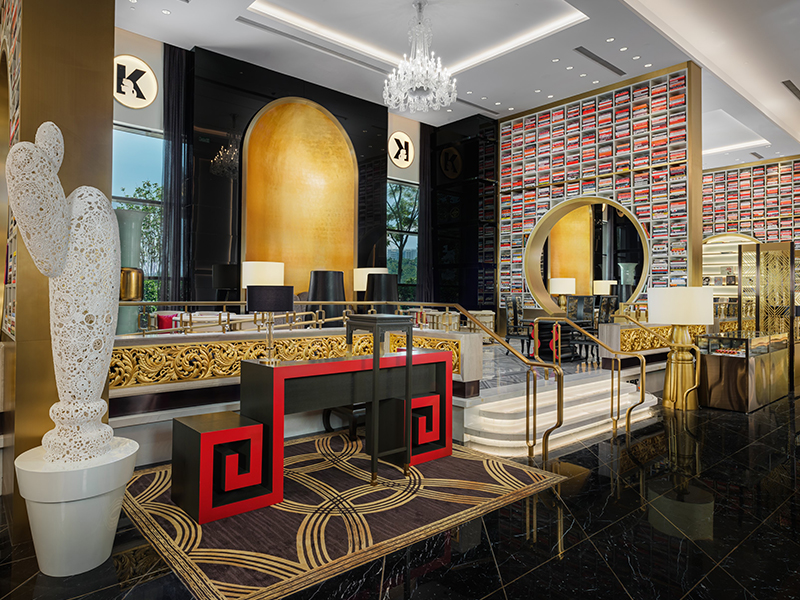 Karl Lagerfeld's design concept pairs a bold colour palette with chinoiserie elements fused with traditional craftsmanship to meet tailored silhouettes. Each of the 271 rooms and suites showcases influences of both classic Chinese design and contemporary Western aesthetics. The custom-created headboards were inspired by auspicious Chinese coins that represent good fortune, while porcelain vases were handmade in Jingdezhen. Additionally, circular room dividers were inspired by traditional Chinese moon gates. Reflecting Lagerfeld's passion for collaboration, specially commissioned furnishings include exquisite sculptures by Dutch artist Marcel Wanders and French artist Jean-Michel Othoniel, and Terzani chandeliers.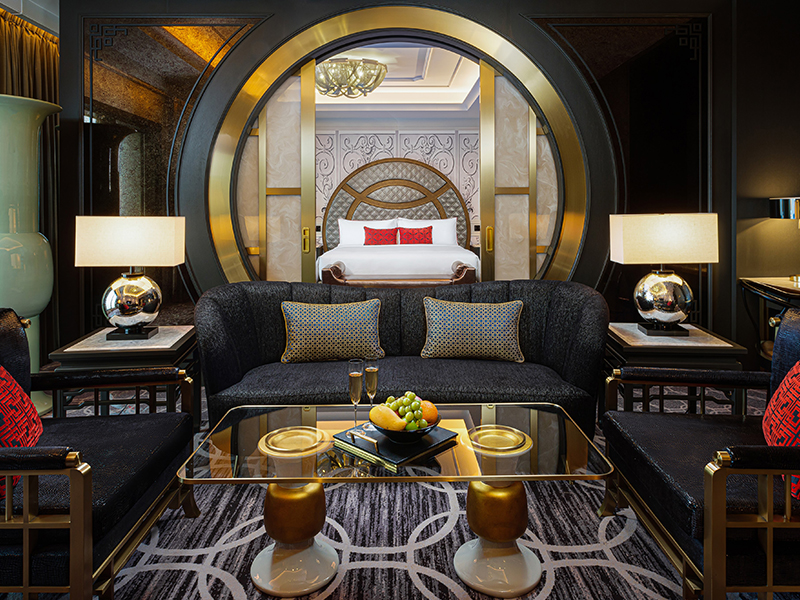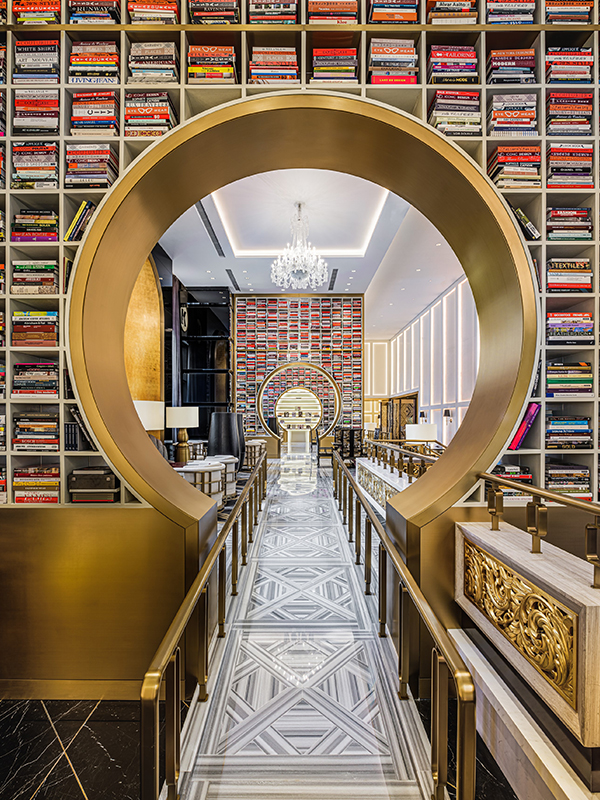 A section of the lobby, called The Book Lounge, features over 4,000 books that are inspired by the designer's own home library in Paris. The hotel also features a spa and wellness centre, temperature-controlled indoor and pools which combines holistic traditions with state-of-the-art and science-based treatments. Another highlight is the Mesa Restaurant, which presents a grand dining experience by renowned chef Jose Avillez with striking black and gold interiors.
Also read: The Metropolitan Museum Of Art To Return 15 Sculptures To India