Design Pataki Picks: Top 5 Restaurants in Bombay
28

Feb

'14

11:00 am

by

Crew
We loved the response we got for our post on the top 5 stores in the city. So fuelled by praise and the assurance that we are indeed the right people to talk about design; we embarked on a different journey…the gastronomical kind. But the food, that was just to satiate the gluttons in us. We were truly and only there for the design; and we present to you our findings in no particular order. Yes, these restaurants were designed to add the right flavour to Mumbai, we gladly present to you the top 5:
1) The Table, Colaba Walk in and you are suddenly transported to a bar in LA, potholes long forgotten. This swanky restaurant at Colaba is a lesson in minimalism. Intended for business crowd, this multi level restaurant keeps it chic with wooden furniture, marble table tops and hints of velvet upholstery. The big arched windows adorned with enormous drapes add the pizzazz to this place. We particularly like the blue high chairs at the bar, they offset the neutral vibe of this place to perfection. Also, we totally dig their Chevron patterned floor. We wonder if they knew the trend was coming, Hmmmm.
2) Nido, Khar Nestled in the affluent suburb of Union Park (Khar), this restaurant is often talked about for its unassuming exterior, and interiors that come as a pleasant surprise. In a setting that can only be described as some sort of wonderland, Nido ups the ante in restaurant décor in the city. It already has an advantage of having outdoor garden seating, where the verdant environment enhances your dining experience. But the inside with its stuffed birds and animals, patterned flooring, wooden furniture and lovely hanging halogens; makes for a very interesting mix. The patterned glass pane of the French windows lend to the overall European charm of this restaurant. Add to this the use of old television sets, bell jars and strategically placed potted plants…and you have your very own ticket to whimsy every time this city feels like a bit too much.
3) Smoke House Deli, Bandra by The Busride, happens to be one restaurant we cannot get enough of. The Smoke House Deli chain has been a delightful addition to the city's diverse palate. With each Smoke House being hand drawn (yes, it's true, we checked) the effort it must have taken them to sketch on the whole restaurant simply blows your mind away. Dining here is like being part of a very adorable art project, or so we'd conveniently like to believe. The most amazing thing is that each Smoke House Deli is unique. If you walk into the one at BKC, you will find that the theme is business owing to the area where it stands. And if you observe the intricate designs carefully they depict that theme to the core. The one at Bandra for the other hand, gives you a homely Bandra feel with daily home items adorning the walls reminiscent of a traditional Catholic Bandra home. Walk in here to admire the effort and simple charm imminent in every little touch.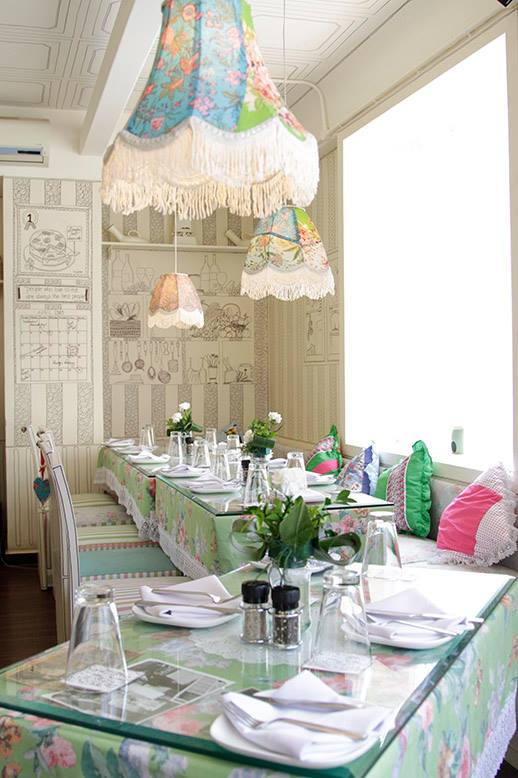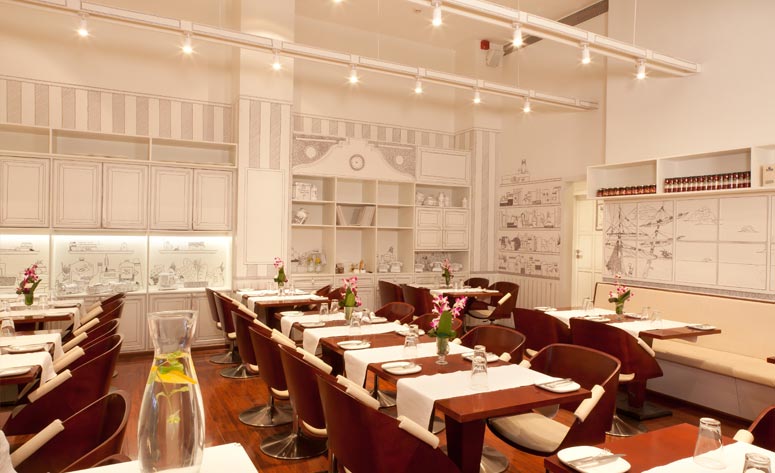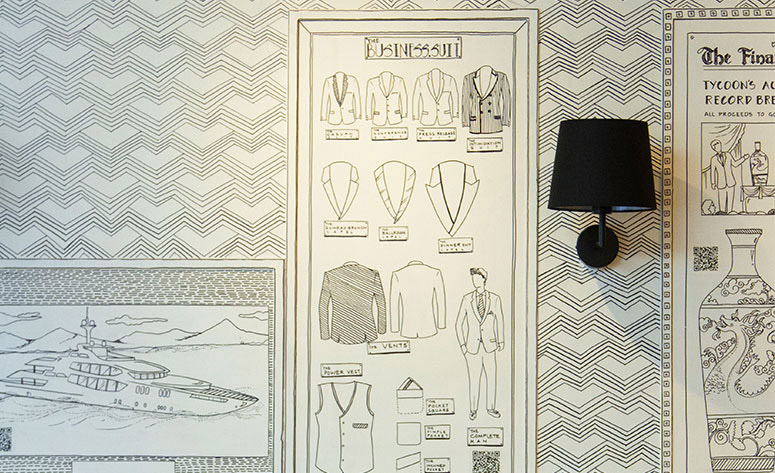 4) Nico Café, Fort Being complete epicureans at heart, we feel the absolute need to check out all places that are well spoken off. That's what brought us to this small but cozy café at Fort. Large windows (we clearly have a soft spot for them), open kitchen, and rustic European vibe made us instantly give our hearts away to this place. Oh and we can never pass up the opportunity to appreciate dim, mood lighting that just makes you forget about the real world, in an instant. Nico keeps it simple and classy and we wouldn't have liked it any other way.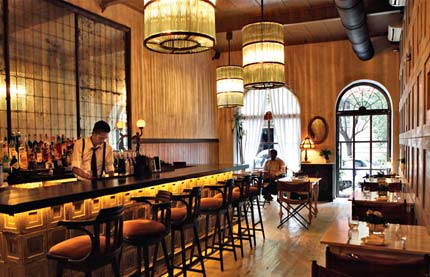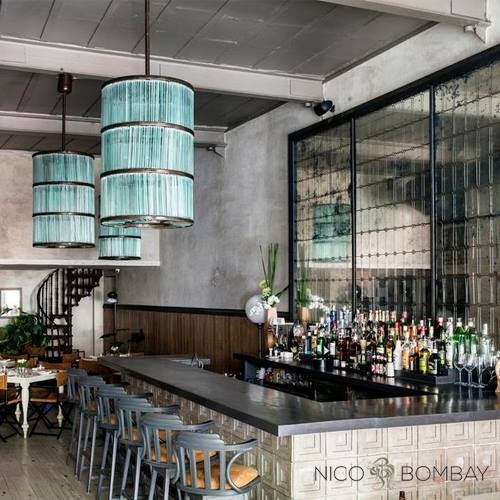 5) Pali Bhavan, an Indian fusion restaurant designed by Tejal Mathur. Having designed Pali Village Café for the same owners, Mishali Sanghani & Suren Joshi, the stage was set. As Tejal Mathur likes to call it, A Nobleman Home was born. With the charm of a traditional Indian home transcending in this space. Reminiscing back to days when the doors to the house would be open to everyone. A feast for every guest.
With that we come to the end of our prestigious list. Do give us your feedback; we'd love to know if we missed out on some restaurant that rightfully deserves to be on this list. If you own a restaurant or a café and want us to review it, you could write in as well. Don't worry; our taste buds could always do a round two.
Photographs via The Busride, Team Design, Mumbai Boss, Mid Day, Hindustan Times