Design Shanghai 2017 | In Focus With Bethan Laura Wood
17

Jan

'17

11:00 am

by

Crew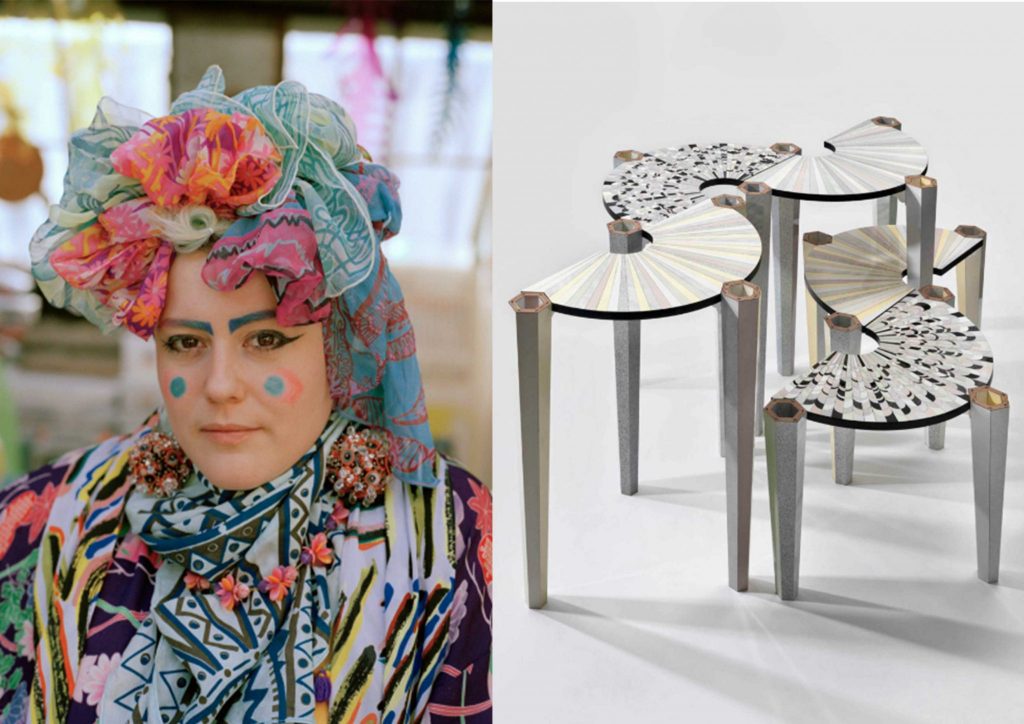 In 2009 at the Royal College of Art, Bethan obtained an MA in Design Products and has spent her time since building a multidisciplinary practice driven by material investigation, artisan collaboration and characterised by her passion for colour and detail. From her multiple international residencies Bethan has developed collaborative relationships with artisans all over the world. In 2016 she received the Swarovski Emerging Talent Award, one of four medals that are given as the British Land Celebration of Design.
Design Pataki in conversation with Bethan Laura Wood
⁠⁠⁠1. Who would you say is your greatest teacher?
The greatest teacher is life. Every day I learn from developing and working live and direct with different people. Of cause in my education, Jurgen Bey and Martino Gamper help to shape and push my ideas and way of working when I was a student of theirs at the Royal College of Art, London.
⁠⁠⁠⁠⁠⁠⁠2. What inspires the colour and pattern in your work?
Again, life! I love being inspired by the colours and textures that I live in, that's why I enjoy travelling and visiting different countries to be able to use my own eyes to take in and digest the different ways colour and patterns that make up the different counties and cities, for example the way colour is in Venice is totally different to Mexico.
⁠⁠⁠⁠⁠⁠⁠3. Culture confluence – How do you think it impacts design?
⁠⁠⁠⁠I think it has a big impact on design, we are now more and more aware of the not just our direct culture and world around use but other cultures and ways of living thought the Internet and cheap travel . I love to respond to different locations and people and crafts within my work.
⁠⁠⁠
Design Shanghai is Asia's leading design event and one of the most prestigious in the world. They are constantly evolving and aim to showcase the very best in global architecture, art and design. It also provides a unique platform for international creators to network and establish long-lasting business relationships. As the renowned event returns to the Shanghai Exhibition Centre between the 8th-11th March 2017.