Designer Ramps
18

Mar

'15

11:00 am

by

Crew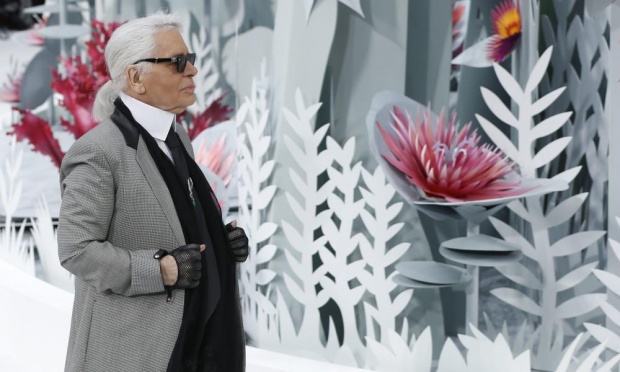 Elaborate staging has always been a trend but now the larger than life ramp is fabulous. The detailing and thought in each is unbelievable. The fashion design industry using set and stage design to create a space to fit their garments in a new world. Trying to give the client a sense of relation from the piece to its surroundings.  For the Spring Summer 2015 Chanel show, we saw the stage as one giant Origami Installation. Male models "watering" the flowers to set the bloom of spring in motion. The movement of each flower bringing colors of spring into the garden of white was stunning. Leaving us to wonder how they unwind put this motion back.     
For the Fall Winter show, Karl Lagerfeld recreated a Parisian bistro (Brasserie Gabrielle, named after Madamoiselle Chanel) in the glass-ceilinged environs of the Grand Palais, complete with mahogany bar serving Perrier-Jouët, cafés crème and croissants, red leather banquettes for guests and a tile floor (plus his favorite male models among the bow-tied bartenders)
Last year, Sabyasachi, unveiled his show, aptly named 'Ferozabad Express', with his latest bridal wear creations. Giving a theatrical transformation to his set, this time Sabyasachi made the stage resemble a red and black coach of an opulent train, complete with luggage on the racks, passengers sipping wine and chatting in the back, bartender serving drinks, antique furniture, flower vases on the tables, staircase to climb the upper berth and even a bathtub to add to the rustic appeal. With such intricate details together with dim lighting, the show transports you into an era of luxury, elegance and timelessness. 
Manipulating the buyer into a fantasy land is a neat trick. But we love the opulence, design and innovation that goes into each of these stages. The future leaves us envisioning, interior designers and artists creating master pieces for the ramp.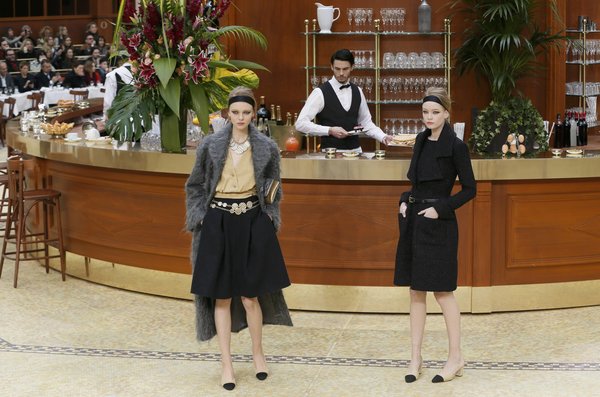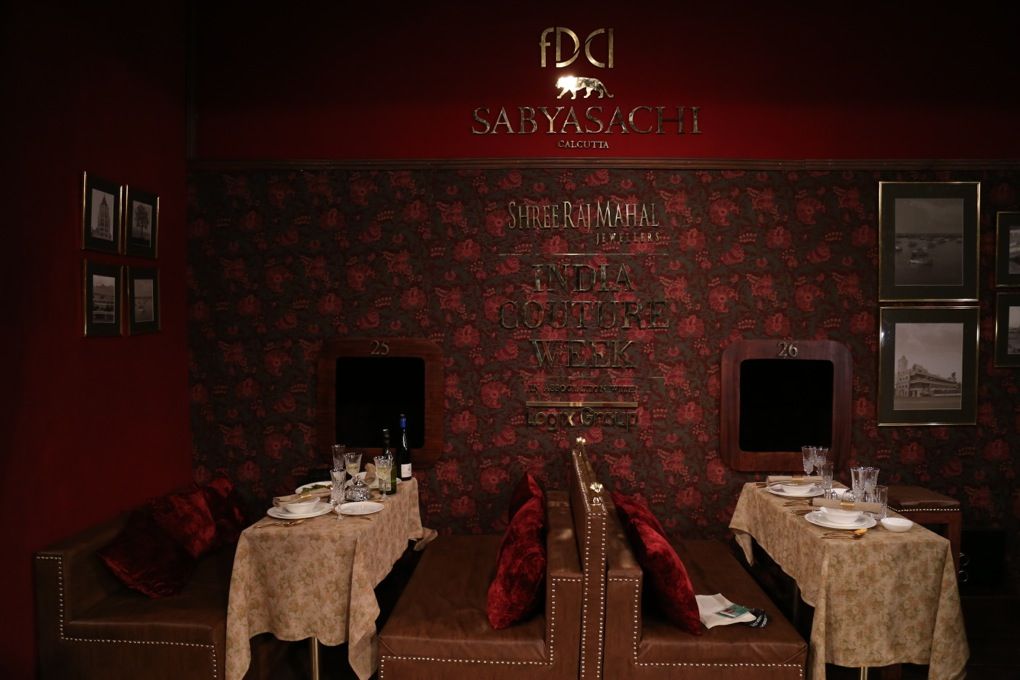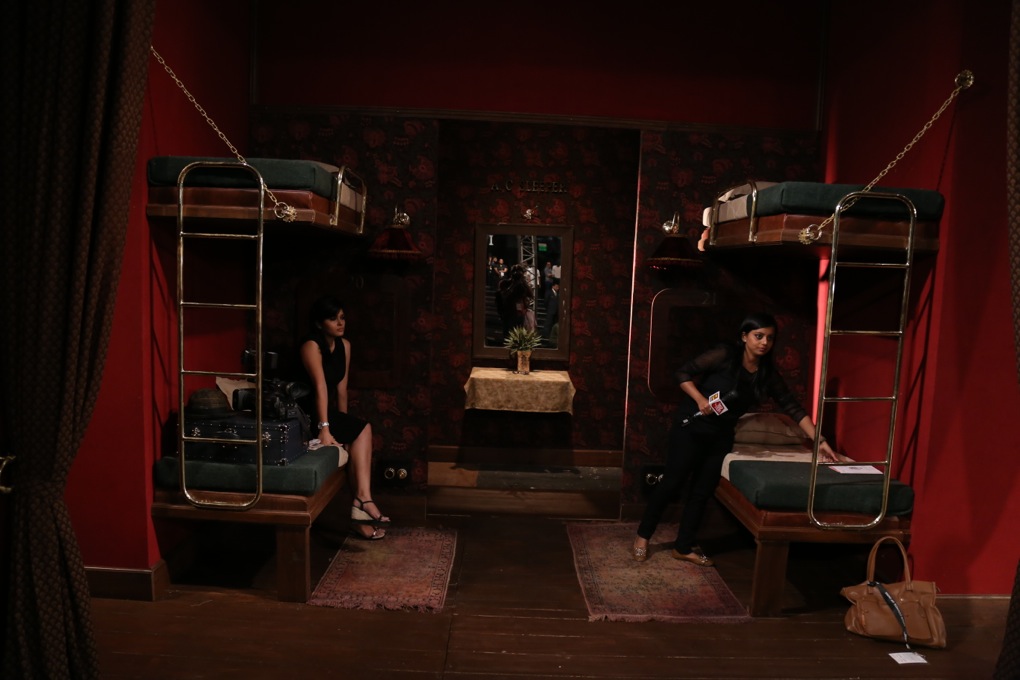 Photographs via Style Coquettes & The Guardian