Director Wes Anderson Brings His Signature Visual Style To Belmond's British Pullman Train
6

Dec

'21

9:33 am

by

Nuriyah Johar
In an exciting marriage of cinema and design, legendary film director Wes Anderson partners with hotel company Belmond to reimagine the Cygnus carriage aboard the luxury British Pullman train. The carriage is instantly recognisable as a signature Wes Anderson design; art deco and art nouveau motifs, precise symmetry, and unique colour palettes are a direct reference to his aesthetic narrative and dream-like storytelling. "I love trains," says Anderson. "I have often had the chance to invent train compartments and carriages in my movies – so I was immediately pleased to say 'yes' to this real life opportunity, and very eager to make something new while also participating in the process of preservation which accompanies all the classic Belmond train projects. They are keeping something special alive; – igniting this endangered species of travel into a new golden era."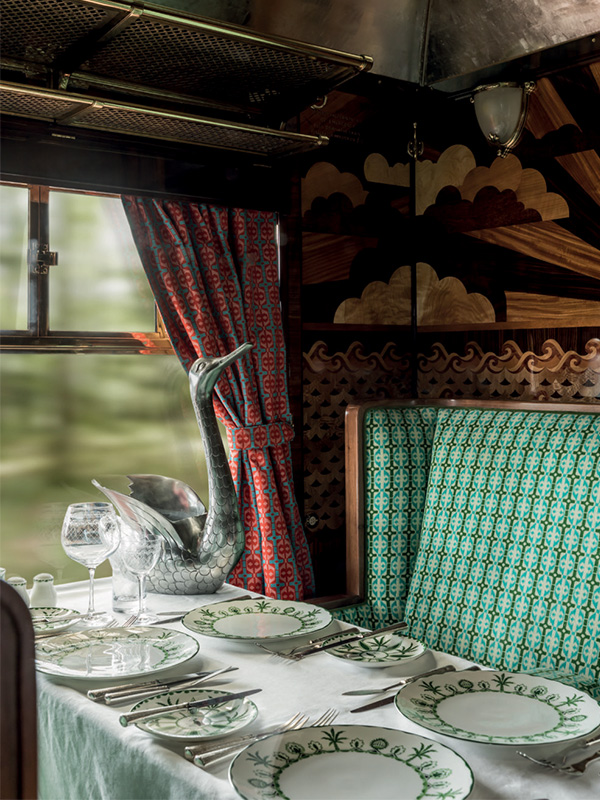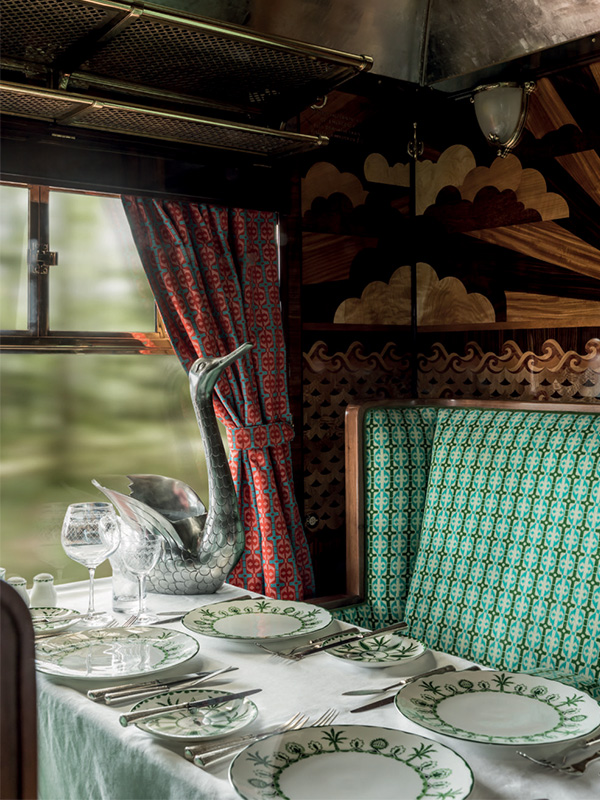 Named after the Greek God of Balance, Cygnus is often personified as a swan, and immortalised as one of the most recognisable constellations in the night sky. References to these are found throughout the design of the carriage; from the intricate waves and swan detailing in the marquetry to meticulously positioned silver leaf on the ceiling that reflects like water. Featuring two private coupés, every detail of the Cygnus carriage evinces a distinct flavour of Anderson-esque luxury.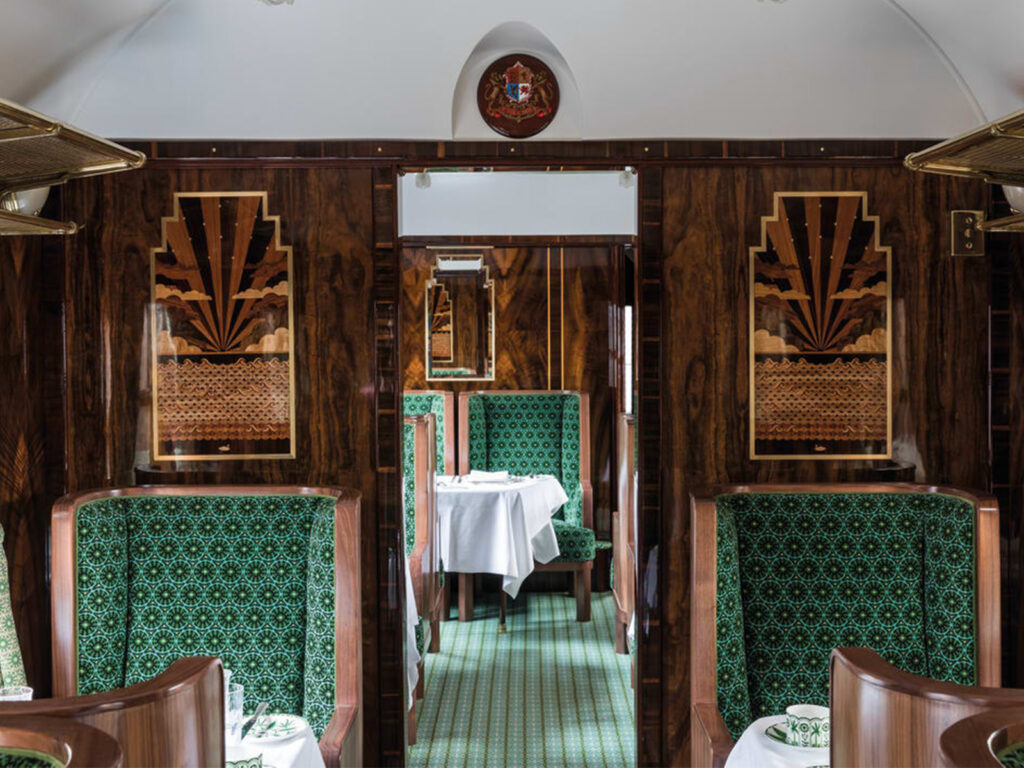 Anderson brought to his partnership with Belmond the same creative vision that shines through films like The Darjeeling Limited, The Grand Budapest Hotel, and most recently The French Dispatch. There's no doubt that for a creative collaboration of this manner, Anderson would be the ideal choice; his trademark visual style has become iconic enough to have sparked an aesthetic movement amongst his fans. In 2017, a fan-established Instagram account named Accidentally Wes Anderson started showcasing photographs that look like they could be stills out of his movies. The success of this account eventually led to the creation of a coffee table book by the same name that explores the extraordinary stories behind the pictures. A brilliant addition to this extension of the quintessential Wes Anderson aesthetic, the Cygnus carriage pays a compelling tribute to both the golden age of cinema and travel.
The British Pullman is a luxury train that runs across the rails all over England; offering a number of day journeys throughout the year that commence from London Victoria Station. Guests can choose to ride the Cygnus carriage on any journey on the British Pullman.