10 Things You Need To Know – The Functional Lighting Edit
2

Feb

'22

3:42 pm

by

Sneha Shah
Beyond chic table lamps and sculptural chandeliers (that undoubtedly occupy a position of importance in the grand scheme of interior design), lies an often invisible component that can silently make or break a look. The significance of functional lighting cannot be emphasized enough. It is what professional designers regard as the 'secret sauce' that elevates a design functionally and aesthetically, creating a cohesive spatial experience. However, choosing functional lighting on your own that fits all the parameters can be a tricky process. To make it easier, Design Pataki has reached out to Dashak Agarwal of Love of Light, Paul Traynor of Light Bureau, and Vinayak Diwan of Lightbook for their thoughts. Here's some insider advice on functional lighting that can maximize the impact of any space.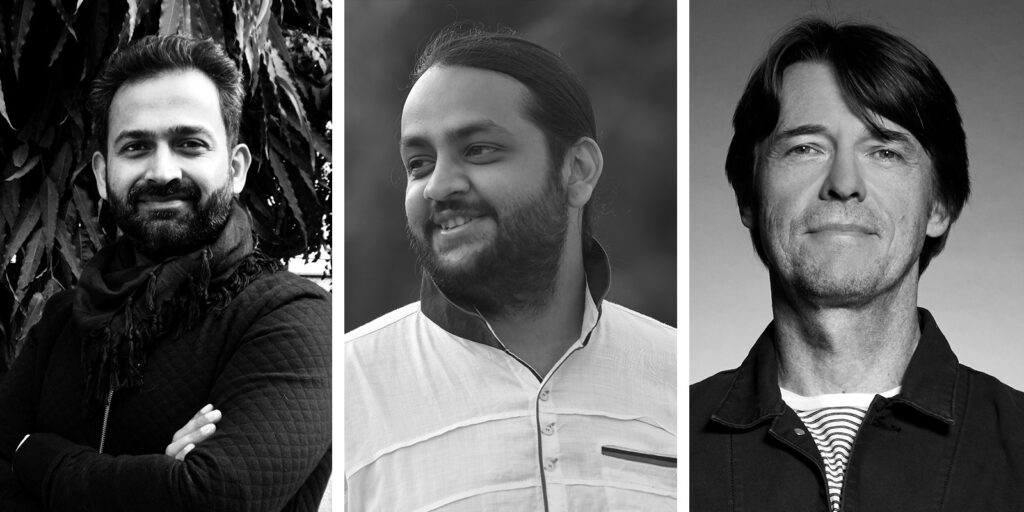 Design Pataki: How is lighting crucial to a particular space with reference to design factors like colour palettes, room layouts, and size?
Vinayak Diwan: Light manipulates design by drawing the eye to the textures and materials used and determines how one would perceive and experience a particular space. Lighting considerations, similar to architectural space planning, are crucial in gauging the interior design colour and material scheme as part of a larger spatial experience. It is vital to choose an optimal lighting source and know the desired effect of that fixture as it dictates the design aesthetic of the space.
Dashak Agarwal: Light is an intangible resource. It can only be felt. Light, both artificial and natural is reflected off surfaces hence it can enhance or not enhance the space. It's absolutely necessary to understand the colour palette / interior look and feel to come up with the right strategy for a space.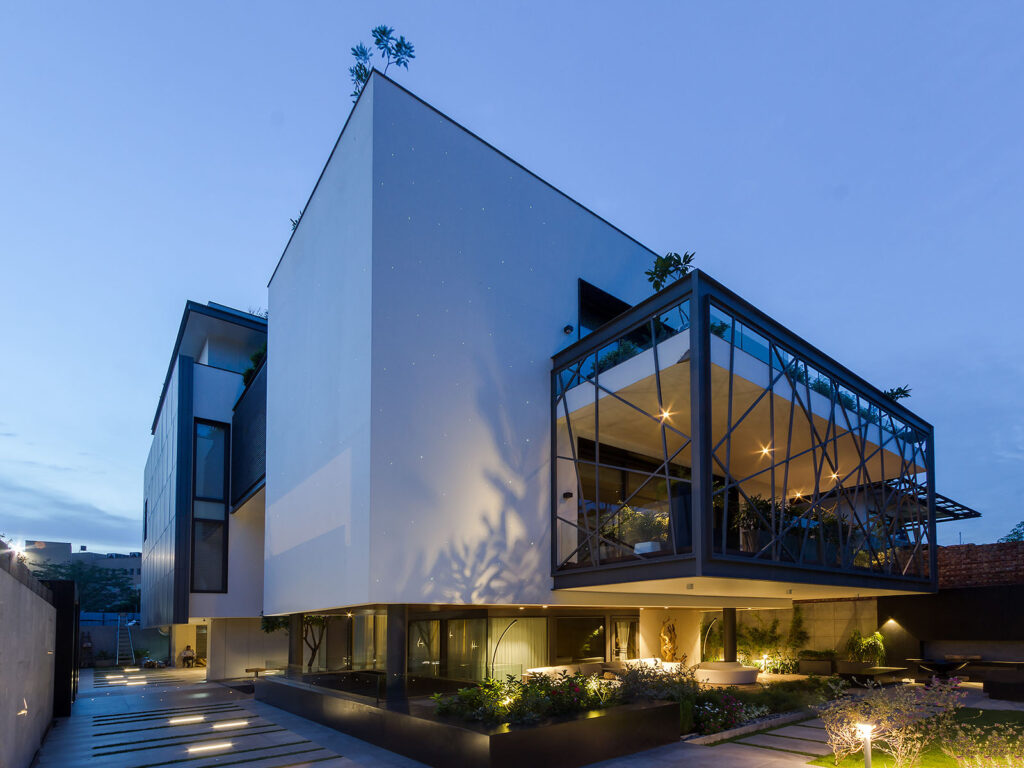 Design Pataki: Space illusion is an integral part of all design. How would you define the illumination of a space in terms of direct lighting and indirect lighting?
Dashak Agarwal: Direct lighting- As the name says, a technique that is usually used on a horizontal plane and the light source is directly above a task plane. This is usually a more efficient technique but could be glary.
Indirect lighting- The light source is hidden and creates an ambient light into the space. Less efficient but usually soft with no glare. We feel every interior space should have a multi-layered lighting approach, Ambient light, Focal Glow, and Brilliance. These 3 above layers conceptualized by Richard Kelly can and should be used to bring out the perfect illumination of a space.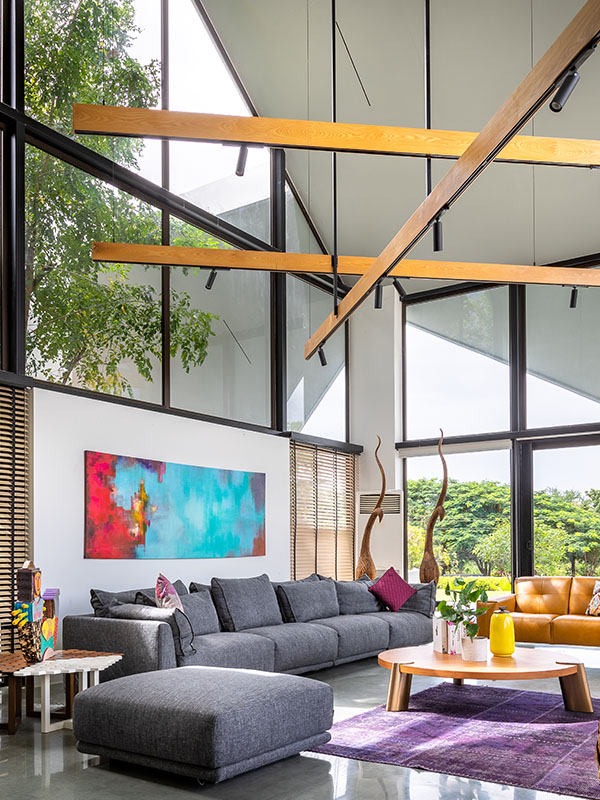 Design Pataki: What are the different categories of lights and your advice on the use?
Dashak Agarwal: Historically, lamps have evolved and currently, everyone is using L.E.D (Light Emitting Diode). For us, different categories of lights would mean ceiling, floor, table, wall. In terms of lamp source, which is currently mostly LED, still, a personal favourite is halogen, which is soft and soothing and gives a perfect colour rendering.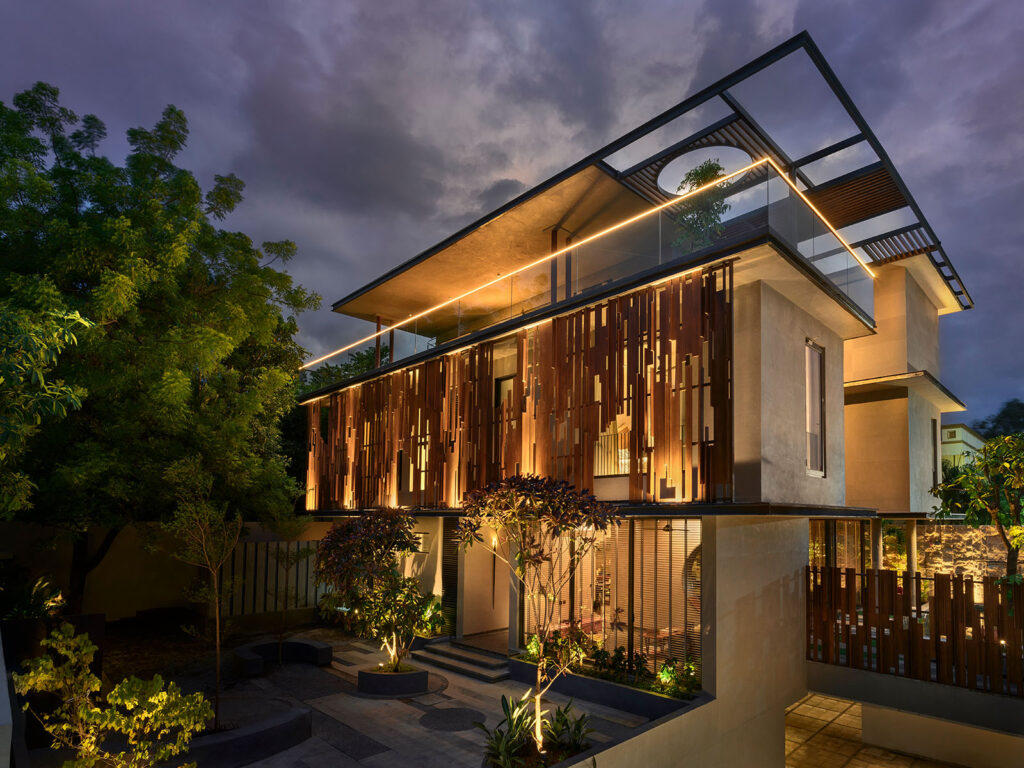 Design Pataki: What are the kind of lighting effects one can achieve?
Dashak Agarwal: Wall Washing is something I would like to talk about. Perfect and clean. Illumination of a vertical surface is a lighting designer's dream. Of course, it depends on the surface as well. The sense of a clean ceiling and illuminating the surface without any glare is highly pleasing to the human eye. Wall washing defines a space and its structure clearly. Accent light can be considered like a follow-on spot on a stage. It emphasizes a specific object, like wall art, sofa, mural, etc. It can lead to showing something that's important in space by making it brighter than the surroundings. We typically work with a volume ratio of 1:3 or 1:5 for accenting a piece. Ambient lighting is something that gives general illumination to the space. It's the glow of a room. It defines boundaries and provides orientation.
Paul Traynor: In terms of effects, Light Bureau's style would tend to support the architect's / interior designer's objectives for a space – we are not generally looking to make lighting the dominant feature. Much is intuitive through many, many projects over the last 3 decades but for non-lighting professionals, it would be good to keep in mind the pioneer Richard Kelly's principles of Ambient Luminescence (the functional layer of general, diffuse light), Focal Glow (accent lighting to objects/artwork, etc.) and Play of Brilliants (something that draws the eye, brilliant objects like a sparkling chandelier).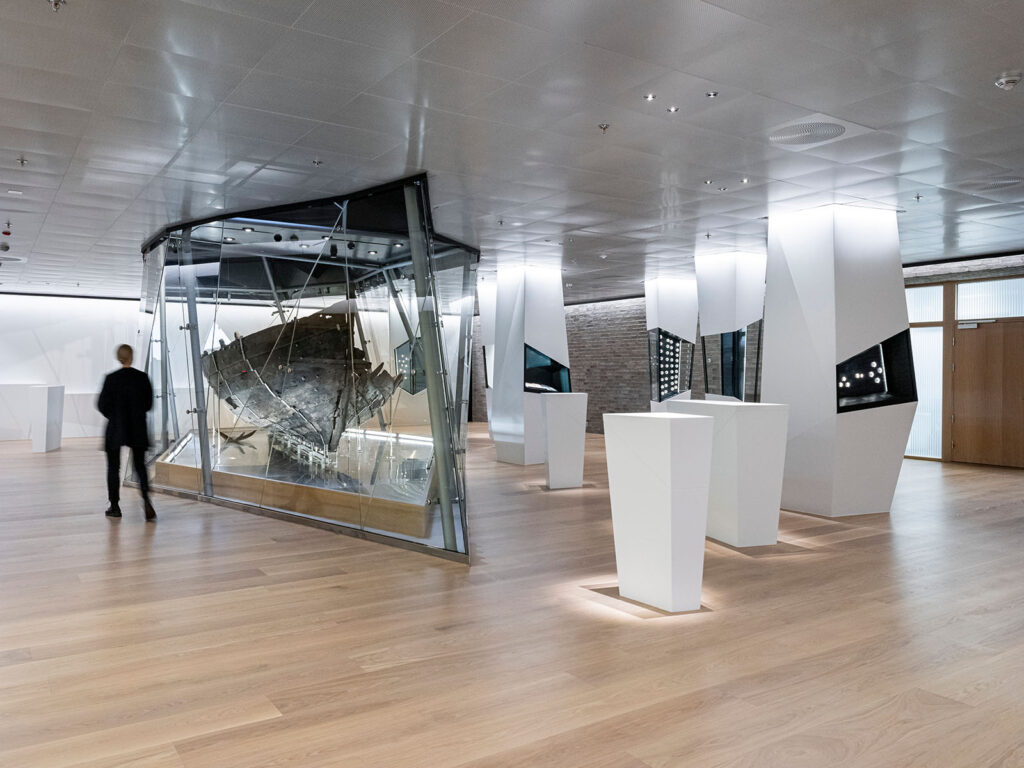 Design Pataki: What lighting solutions can one opt for without a false ceiling?
Dashak Agarwal: A false ceiling was hardly used back in the day. I would say using Minimally invasive surface-mounted luminaires, track-mounted fixtures, as well as a lot of decorative lamps, are the way to go when there is no false ceiling in a space.
Design Pataki: How do you arrive at the wattage of light required vis-a-vis the area of the space, for the light to be equally distributed?
Vinayak Diwan: We should prioritise the qualitative side of lighting instead of quantitative lighting that meets the minimum lighting requirements to illuminate any space. Studying the tangible aspects of space planning such as wall, flooring, and ceiling colour and height explains the materiality of these spaces along with some inclusion of decorative fixtures. All these elements are put together to give us an idea of the wattage of light required in the space, which further gives us the preliminary lumen packages requirement.
Design Pataki: How critical is the colour of light, to evaluate the kelvin of the spaces?
Vinayak Diwan: Whether it be for Chroma therapy or functionality, spaces evoke feelings and have the power to alter your mood in accordance with the type of lighting they inhabit. Residential spaces should be warm white(3000K) or 2700K whereas commercial spaces are usually a balance of 3000K and 4000K. Bright light with a high blue content keeps you from getting drowsy, increases focus, and helps stay alert. Using lighting with the same colour tone as materials used in the interiors for the room helps in making the scene look cohesive. This helps you concentrate on work for longer.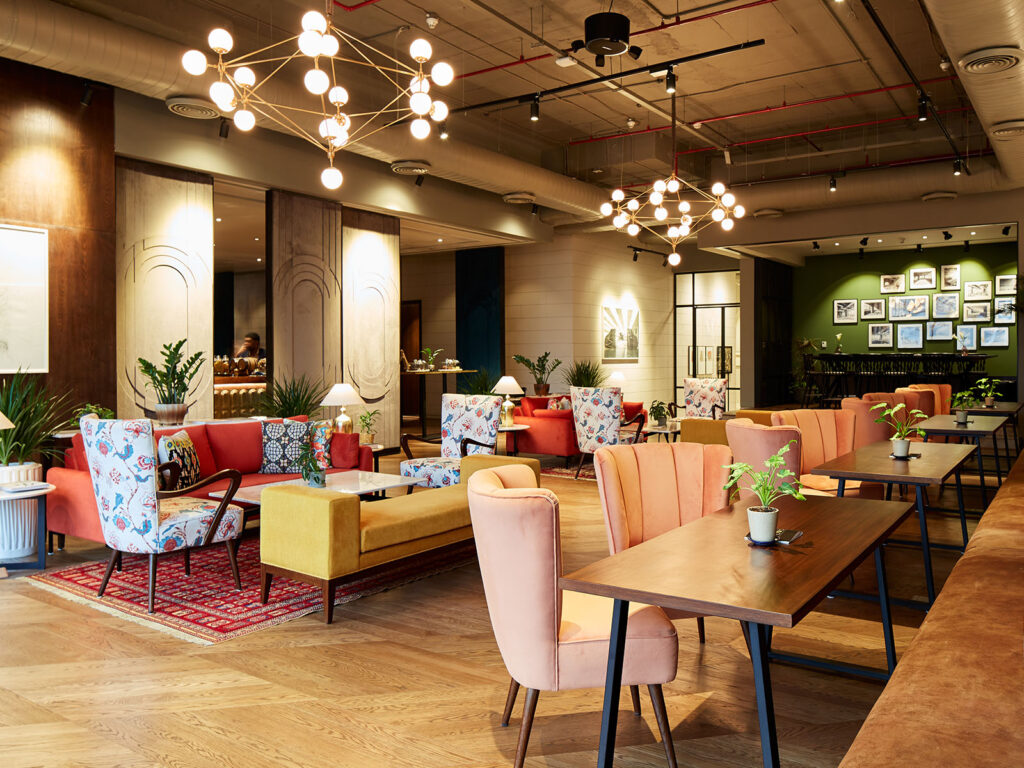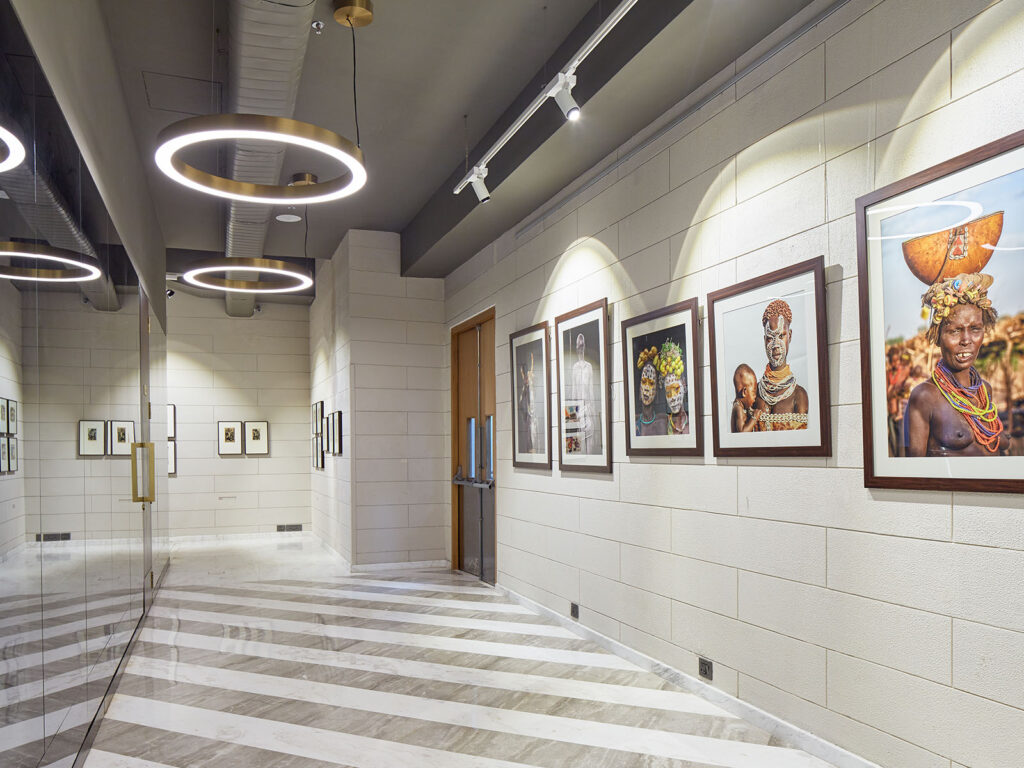 Design Pataki: What are the types of outdoor lights in terms of hardscapes and softscapes? Any design specifications to keep in mind?
Paul Traynor: In residential and hospitality situations we would generally recommend warm colour temperature, consistent with welcoming interior lighting. Discrete sources in hard landscapes like shielded bollards so that the user does not suffer from glare issues. For soft landscapes, some subtle lighting to trees, plants, and water features can work well. The objective is to balance interior and exterior schemes and to subtly emphasize the key features – find the things that matter and don't be tempted to overdo it.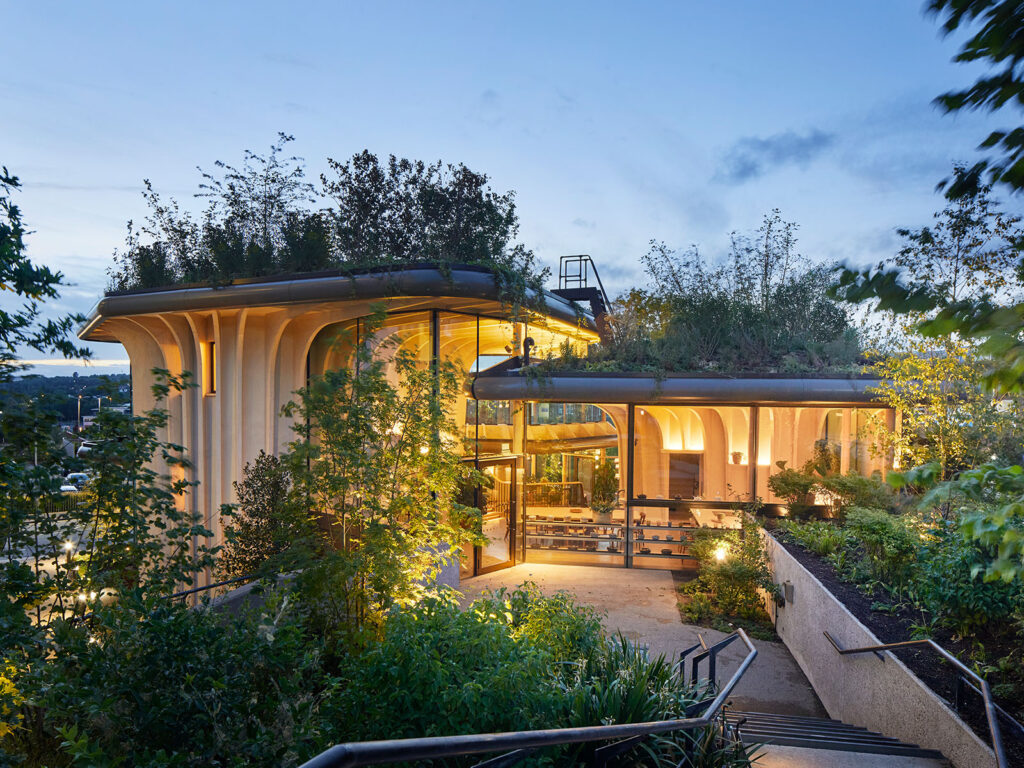 Design Pataki: What is your take on controlling lighting remotely? What are the pros and cons of automation?
Paul Traynor: Lighting controls are an important element of lighting design, responding to how much daylight there is, the activities like lounging, dining etc. It surprises some people that we may require more electric light indoors when there is a lot of daylight available, but internal spaces can feel gloomy without additional light to balance the scene. Often, automatic time-controlled lighting is a benefit, particularly adjusting hospitality scenes when appropriate to change and we have remote control via switches, smartphones, tablets, etc. to override scenes we prefer.
Design Pataki: How can one opt for good lighting on a budget for residential interiors?
Vinayak Diwan: Each space must be illuminated within a home based on functionality, budget, and aesthetics. For example, living and dining rooms need central high points amongst layered light. One must identify and invest in a few decorative fixtures as the primary source of illumination, to save costs. Task lighting in bedrooms can be glamorised using side table lamps of approximately 600 lumens.
Design Pataki: How to go about lighting design for high-end luxury retail, commercial and hospitality spaces?
Paul Traynor: The approach is always the same – understand the brief, our client's aspirations, and how the interior designer visualizes the project. The brand is a major consideration – we recently completed some flagship projects for Balenciaga in London and Berlin; the concept is radically different from other fashion stores and the lighting is extremely industrial. Even in commercial applications now we tend to design spaces that look more like hotels than offices – corporate clients are looking at co-working spaces and what they want is pendants, features, nuanced lighting, and contrast – completely different from the traditional, uniform flat panel solutions.
Vinayak Diwan: Impressive and effective hospitality lighting is gauged by its visual appeal and ability to assist with high concentration tasks. Designers identify the visual functions, design bespoke lighting schemes for them and then work task lighting into an overall lighting design program that supports functionality. A motley of ceiling materials is used in hospitality spaces, from perforated acoustic tiles to decorative and ornamental ceilings. In addition, some areas are designed to suit a flexible furniture layout, where lighting is also kept mobile to fit the ad-hoc layout for any event. For example, ceiling lighting design often comprises gimbal lights on a ceiling-mounted track system, that may be positioned as per requirement.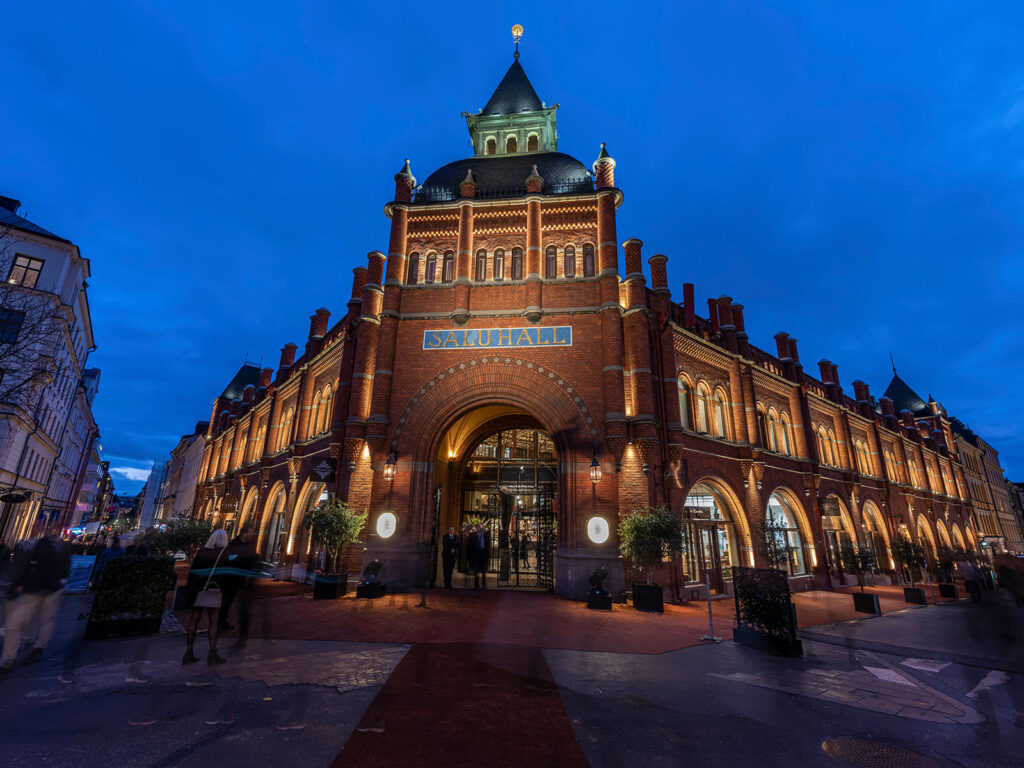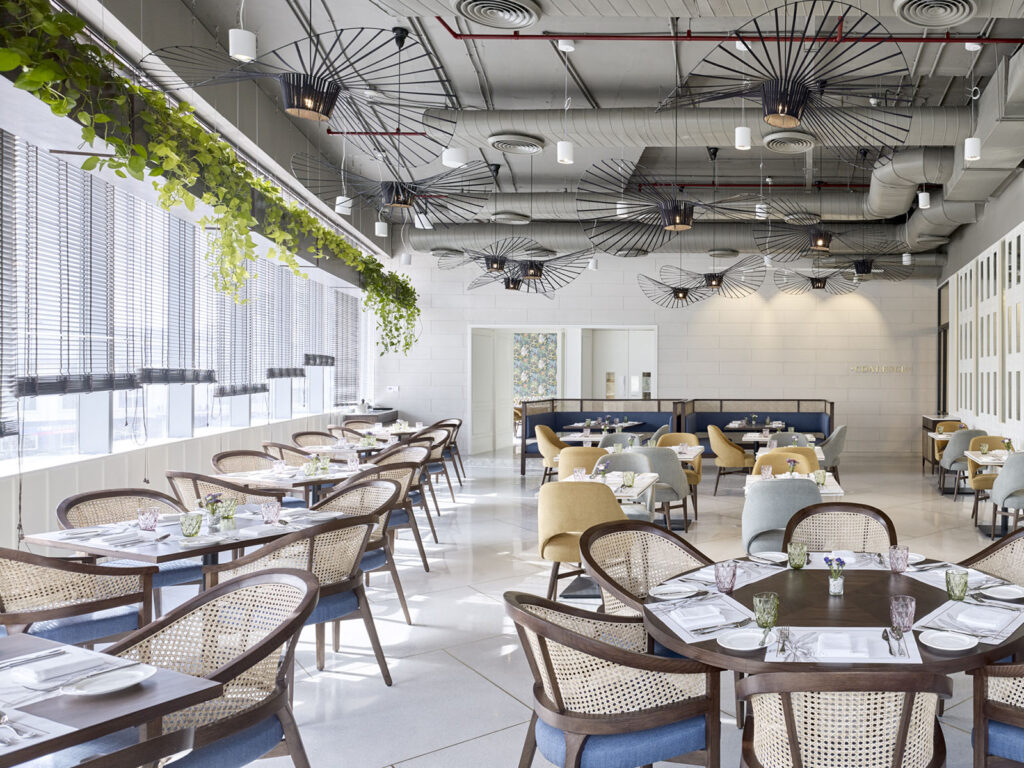 Design Pataki: Can you share some tips/tricks on how to make small spaces feel large?
Paul Traynor: Try placing a full-size mirror on the main wall – that doubles to space! In lighting, residential developers know that lighting is crucial to selling an apartment and they would usually insist on quite bright spaces and interior designers will already be familiar with high reflectance / high-key techniques to make rooms look larger. In low-key situations, dark spaces with strategically placed light sources like floor or table lamps can achieve a similar result where the user is uncertain of where the boundaries lie.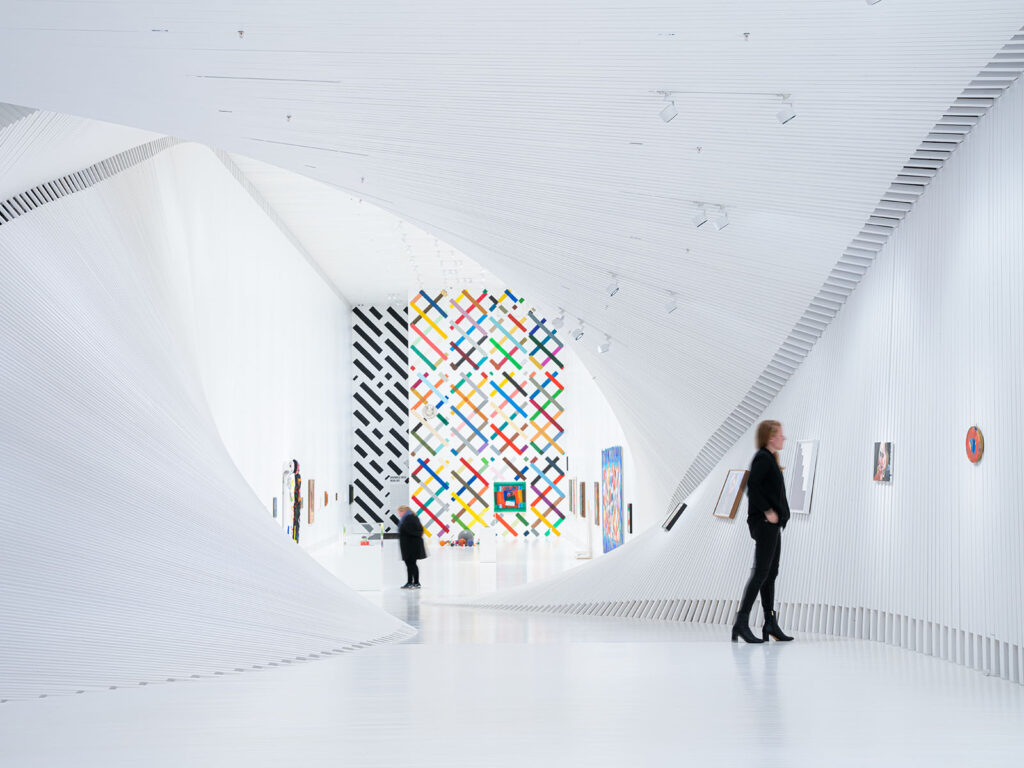 Design Pataki: What is your take on conservation of energy and the best ways to save energy?
Paul Traynor: The best way to save energy is to design effectively – it's not about using a light source that's a few watts more efficient than another source. Lighting designers (should) understand how much light is needed and where and have the confidence to not use more. As mentioned in a previous answer, controls are important – we see so many situations where outdoor lighting is switched on in the daytime and there is no excuse for burning precious energy because the designer hasn't properly considered that the user doesn't know how to interact with the lighting control.