10 Things You Need To Know – The Upholstery Edit
24

Nov

'21

12:02 pm

by

Nuriyah Johar
Picking the right upholstery fabric often feels like being thrown in at the deep end of thread counts and weave patterns. The seemingly limitless range of material options each with their own pros and cons, and unending choices in colours, prints, and patterns can often overwhelm those looking to change their upholstery. Fortunately, finding clarity within the chaos is not as difficult as one would imagine. With just a few questions to ask yourself beforehand, and tips to keep in mind, you can navigate these uncharted waters with ease. Design Pataki reached out to Abhay Jaipuria of Vaya Home, Chanya Kaur of The Pure Concept Home, and Kunal Mehta of Kanchi by Shobhna and Kunal Mehta for their thoughts. Here's some insider advice from experts in the upholstery and furnishings space to guide you through picking the right upholstery fabric.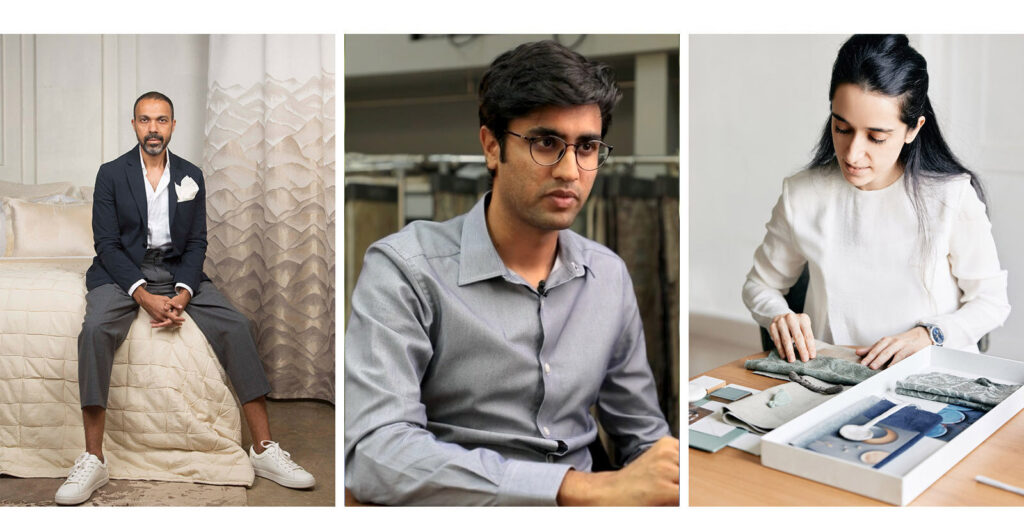 1. Be clear on the expected usage of the upholstery piece – is this something that will be used a lot? Very little? Statement piece? This clarity is the critical first step in making your upholstery selection. Knowing this will allow you to prioritize durability or aesthetics. Oftentimes, decorative fabrics that have embroideries or fine jacquard weaves are overlooked as upholstery options as the default is to go for a piece of durable fabric. However, for statement pieces, I would recommend thinking beyond the martindale results (rub count durability), and going for a more decorative fabric to create something truly special. On the other hand, everyday sofas for heavy usage should be upholstered in fabrics that have a high martindale result, i.e. something that will last many many cycles of use. Today, you can buy a large variety of digital prints and heavy jacquards that offer strength as well as style. – Abhay Jaipuria, Vaya Homes

2. Choose a fabric construction based on frequent-infrequent use of the furniture for which it is intended. Linen and cotton work well on furniture in the more frequently used parts of a living space; because of their inherent durability against daily wear and tear. Fabrics with intricate weaves and other embellishments are suitable for giving less frequently used furniture a stately 'personality.' – Chanya Kaur, The Pure Concept Home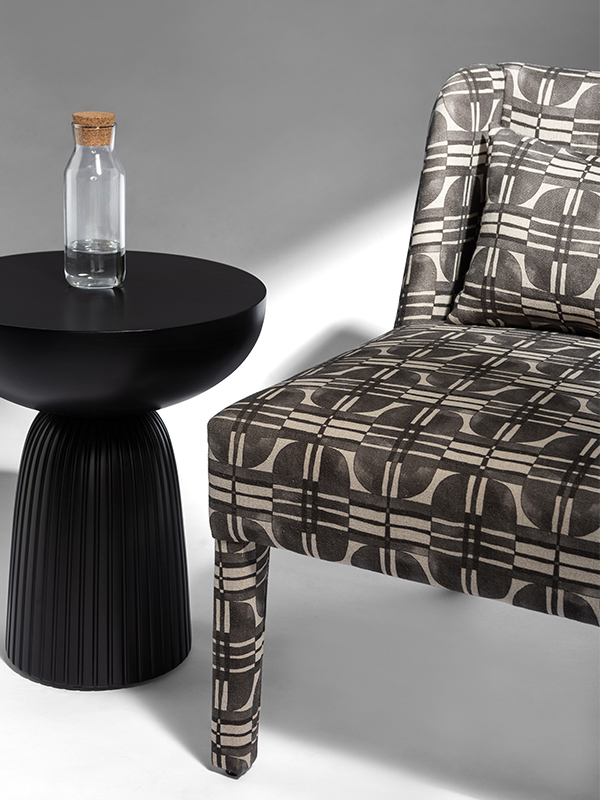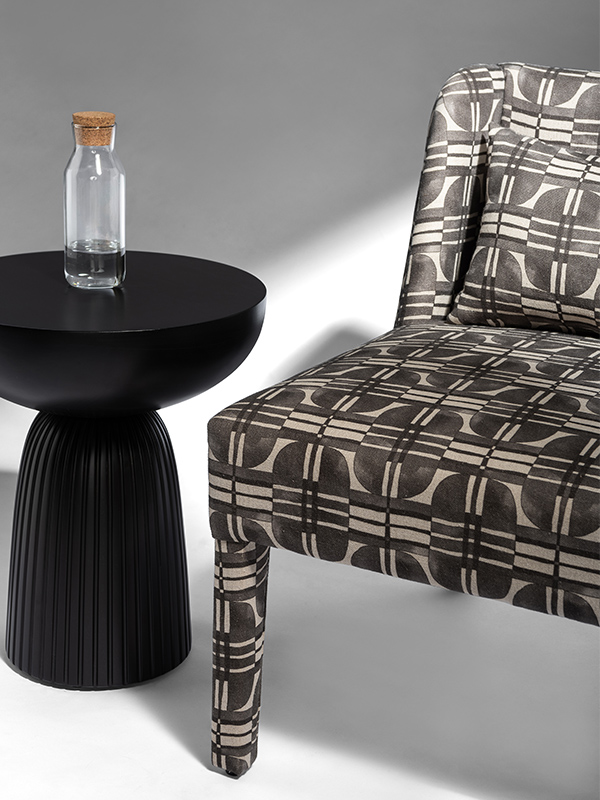 3. Block colour or patterns? All-over, or selective upholstery? Let the design and silhouette of the furniture in question influence your decision. Block colour fabrics help keep your attention focused on the clean lines of a piece of furniture. Choice of pastel and jewel-tone pop hues, or the more classic neutral ones in the beige, black-white, and grey palette is completely a matter of personal preference, although it's a good idea to consider the colour palette of surrounding wall coverings as well, and of other fabrics such as curtain drapes.
4. Fabrics with curvilinear patterns or floral art work make 'chubby' furniture feel all the more inviting. Geometric patterns create visual effects of depth and length; so you can experiment and figure whether you want those effects only on the seating, the backrest, or on the entire piece. – Chanya Kaur, The Pure Concept Home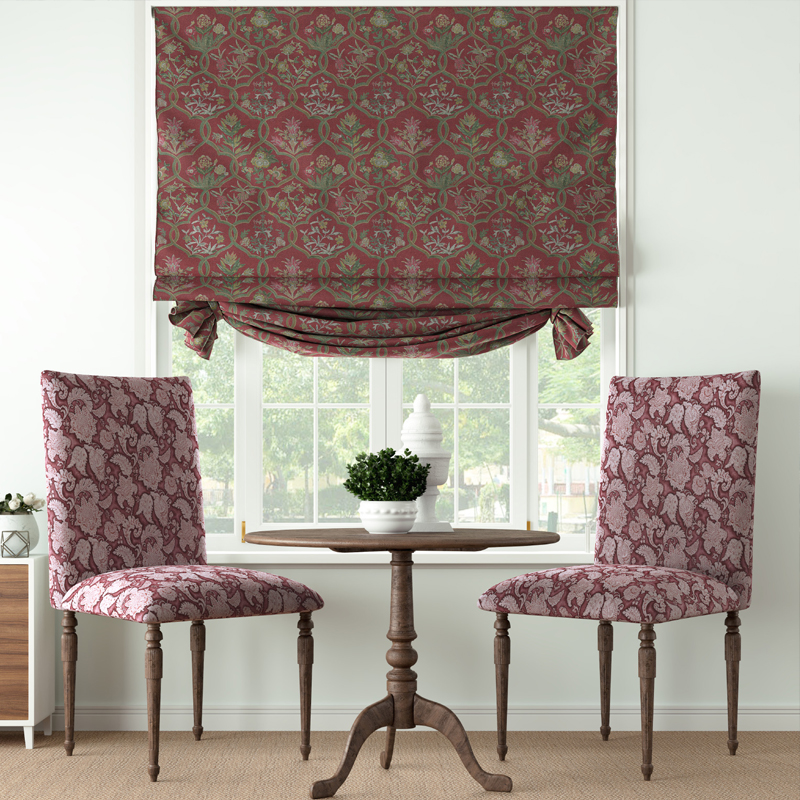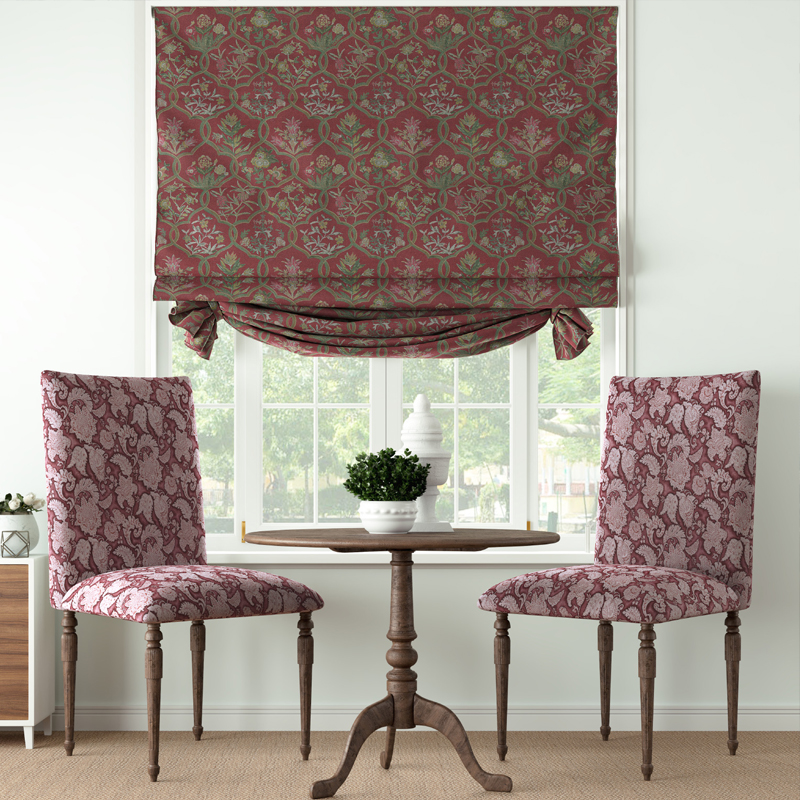 5. Consider natural fibres over polyester, especially for upholstery. At the end of the day, no matter how beautiful the sofa is, your only interaction with it is through the upholstery. A natural fibre gives you a soft, cool touch and is much better for your skin than a polyester. Look for the composition on the fabric before making your selection – cotton, silk, and linen offer a superior tactile experience that your body will thank you for in the long run! – Abhay Jaipuria, Vaya Homes
6. 'Seasonless' fabrics are the way forward if you're not likely to revamp upholstery too soon, or too much. Velvet blends are a great example of this, and a popular choice because I think they have a way of offering comfy breathability, and cosy warmth together. As a result, their sensorial experience is pleasant all through the year. – Chanya Kaur, The Pure Concept Home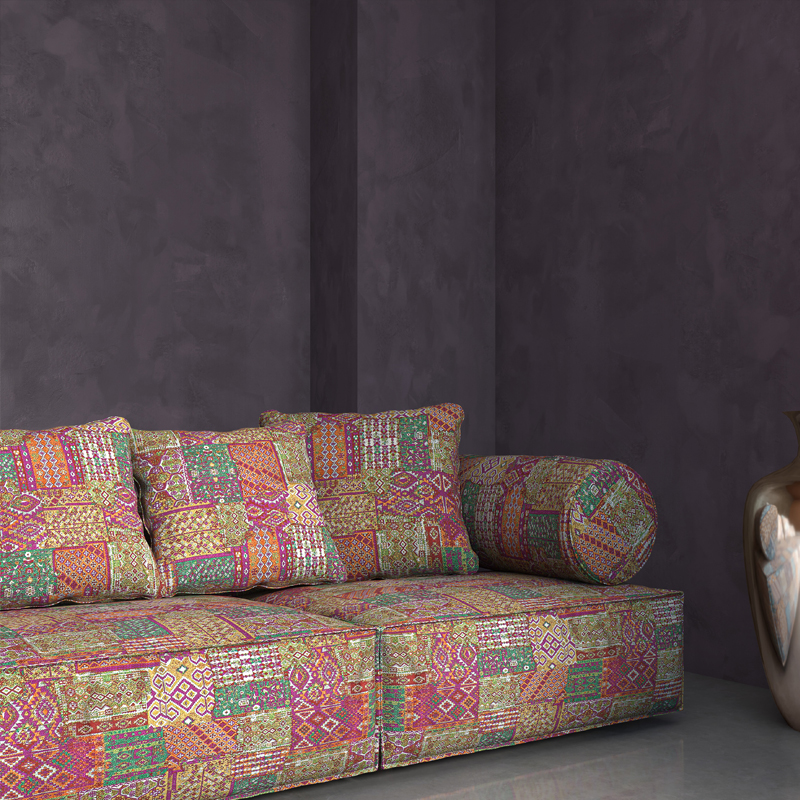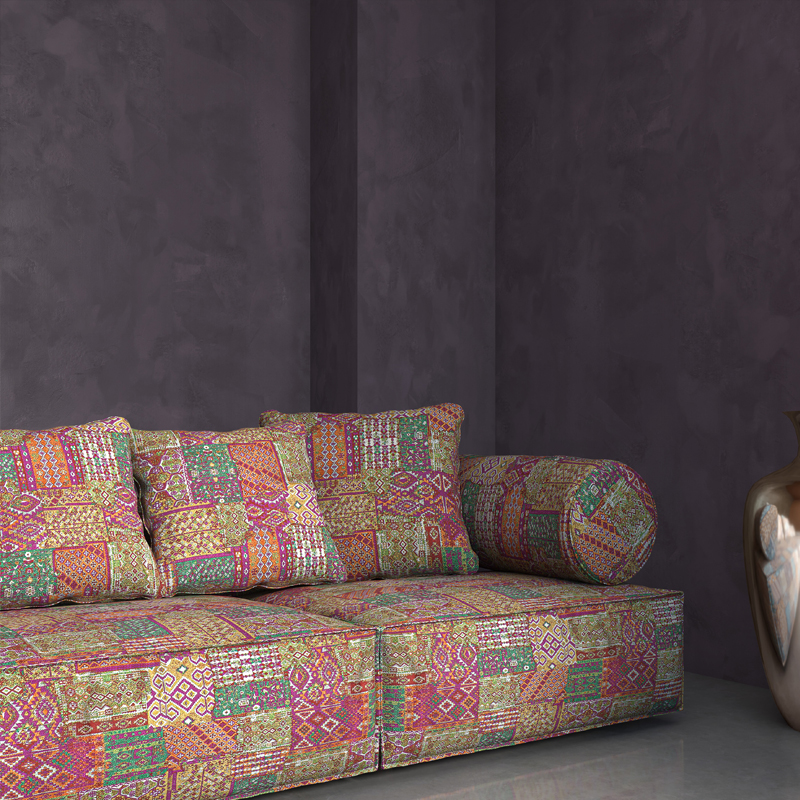 7. Textured fabrics interact beautifully with mood lighting, consider this if you like subtle 'theatrical' effects. Mood lighting could be natural sunlight, or overhead and wall lighting, depending on your space and personal preference. Jacquards respond well, with dramatic light-shadow dimensional effects. You may also like to play with fabrics that are lightly shot through with metallic threads, or layered with embossed motifs. Lustrous chenille are enhanced under gentle lighting, but it's a fabric ideal for scenarios where there's time and energy for extra care. – Chanya Kaur, The Pure Concept Home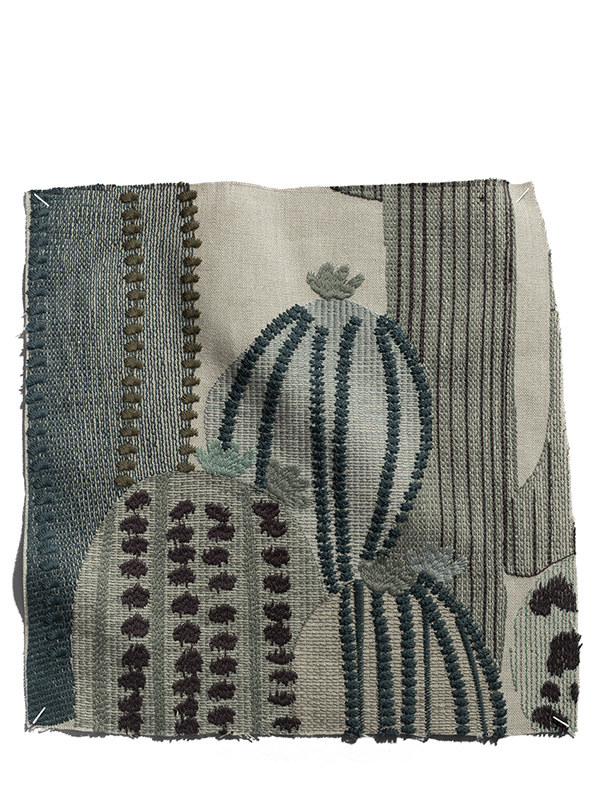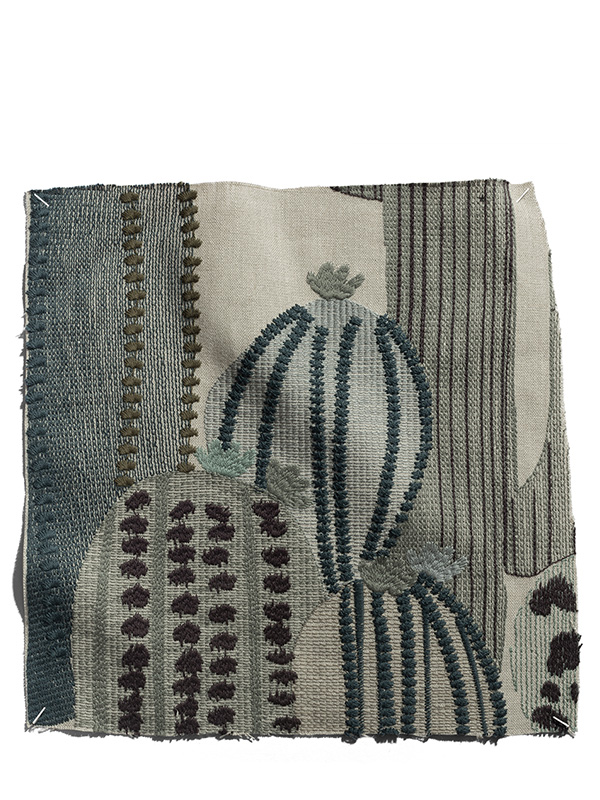 8. When it comes to upholstery for kids, Be mindful of colours and patterns for fabrics that are intended for children's bedrooms and playrooms; based on their age and what can help support their sensory development needs. Pastel prints and embroideries that stimulate the senses, but are also soft and kind are great for infants. Birds and animal motifs against vibrant palettes – fresh, not jarring – can be used to engage toddlers. Abstract prints, and artwork that shows interactions between animals, humans, or whimsical creatures are fun for preschoolers and older children. For the pre-adolescent and young adult age group: well, it's best to ask them first! – Chanya Kaur, The Pure Concept Home
9. Identify Poor Quality. When people compromise on the quality of upholstery fabrics and opt for cheaper ones, you will see their fabric gets pilled -small fibre dots appear on the surface of upholstery once it is in regular use. Those bobbles or small balls of fabrics that appear on the fabric are indicative of a poor quality of upholstery fabrics being used. Another issue with cheap upholstery is that when people clean it or remove a strain, the surface of the fabric starts to fray. – Kunal Mehta of Kanchi by Shobhna and Kunal Mehta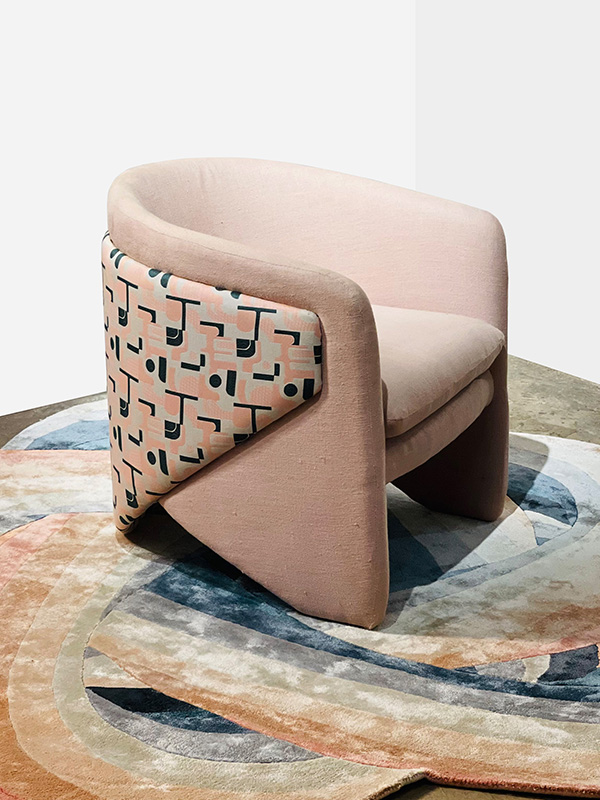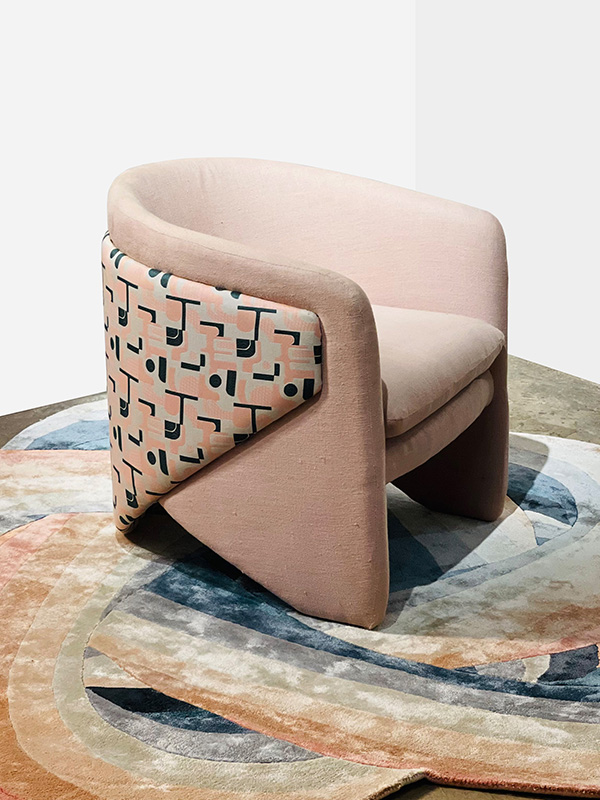 10. Have fun with your selection and remember that you can always give your room an update by changing the upholstery. You don't need the fabric to last you 10 years as there's a high chance you'll get bored of it by then. The easiest and most hassle-free way to give your space a makeover is to get new upholstery and cushions! – Abhay Jaipuria, Vaya Homes