8 Must-Haves for Your Dream Bachelor Pad, With IOTA Furniture
14

Apr

'22

12:50 pm

by

Sneha Shah
Single living for men has always been dominated by the cultural fantasy of a bachelor pad! From a sleek and minimal language running across spaces complemented with high-tech gadgets to apartments donning a sporty sensibility, today's bachelor pads are far from cliches. Bean bags are replaced with statement lounge chairs and the liquor collections are no longer relegated to obscure cabinets, but rather posh bar carts. With spaces now far more refined and stylised without a compromise on comfort, brands like IOTA have emerged as trusted resources on high-impact furniture pieces and interior accessories that transform bare-bones places where single men hole up when they're not out and about.
The best part is, that even if you appreciate the familiar appeal of a stereotypical bachelor pad, you can still achieve a comfortable and intimate vibe and a space that is styled to the nines. You'll find an inspiring mix of suggestions IOTA has to offer, specially curated for a dream bachelor pad that boasts of elegant design marvels from global heavyweights such as Ligne Roset, Kartell, Lenzi, Innovation Living, Arosio Milano, and many more.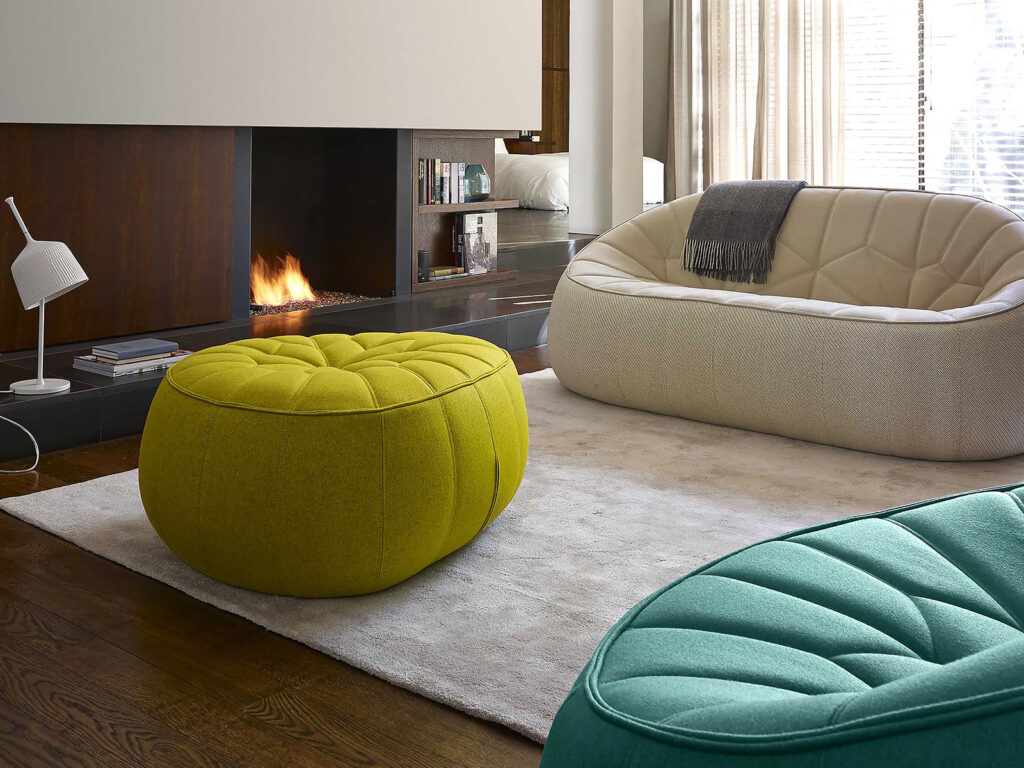 1. Accent Seating
Colours and different material textures are a surefire way to jazz up a space. The all-foam seating collection from Ligne Roset, France, comprising removable covers provides comfort and unparalleled durability, adding an extra layer of personality that is not too overwhelming.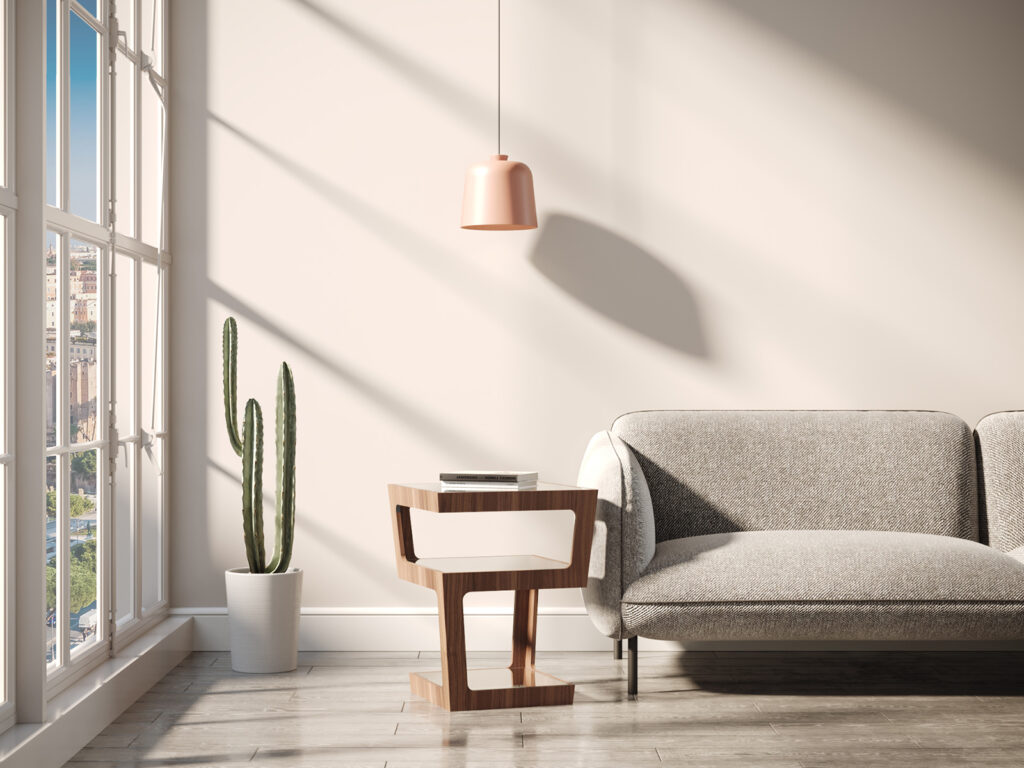 2. Side-Tables
A side-table silhouetted in dark walnut veneer can bring effortless style to a bachelor pad that can be coupled with myriads of vibrant hues and design patterns in the house. It could be used independently as part of any living room space or in clusters.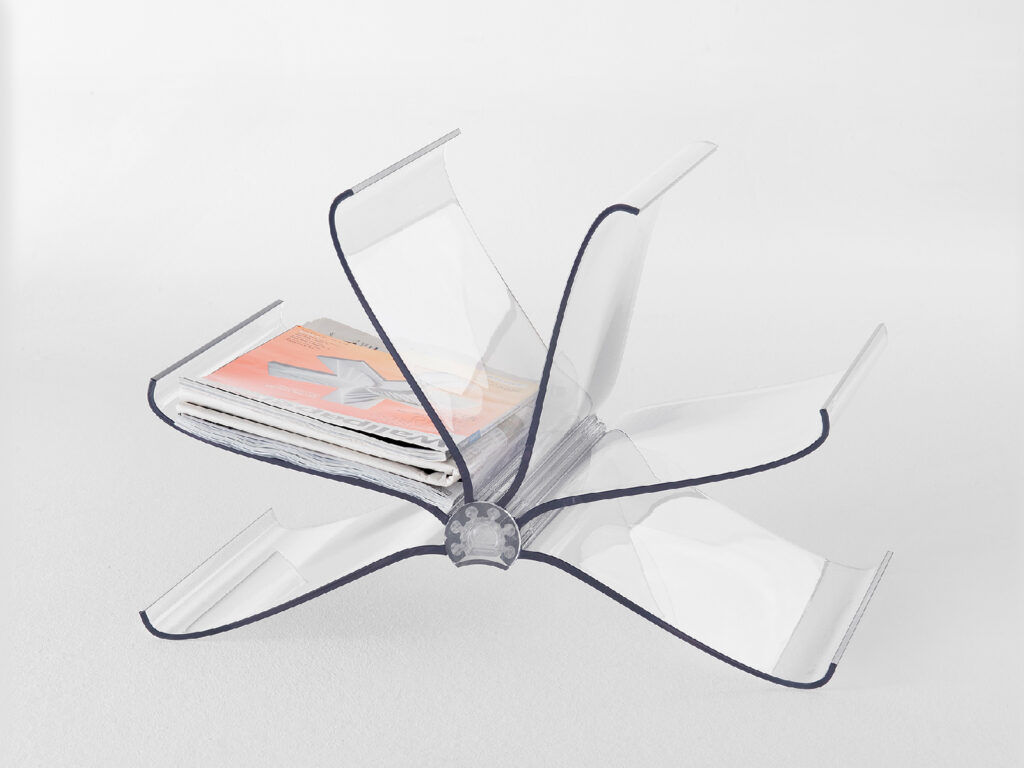 3. Sleek Shelving
Shelves are the most versatile piece of furniture to infuse in the interiors of your home, that don the role of storage space as well as display. The sleek open-book design from Kartell captures the fluttering pages and breathes life into an object of lightness and elegance with its sinuous lines fanning into a curved semicircle of shelves. A perfect must-have to meld with your bachelor pad design!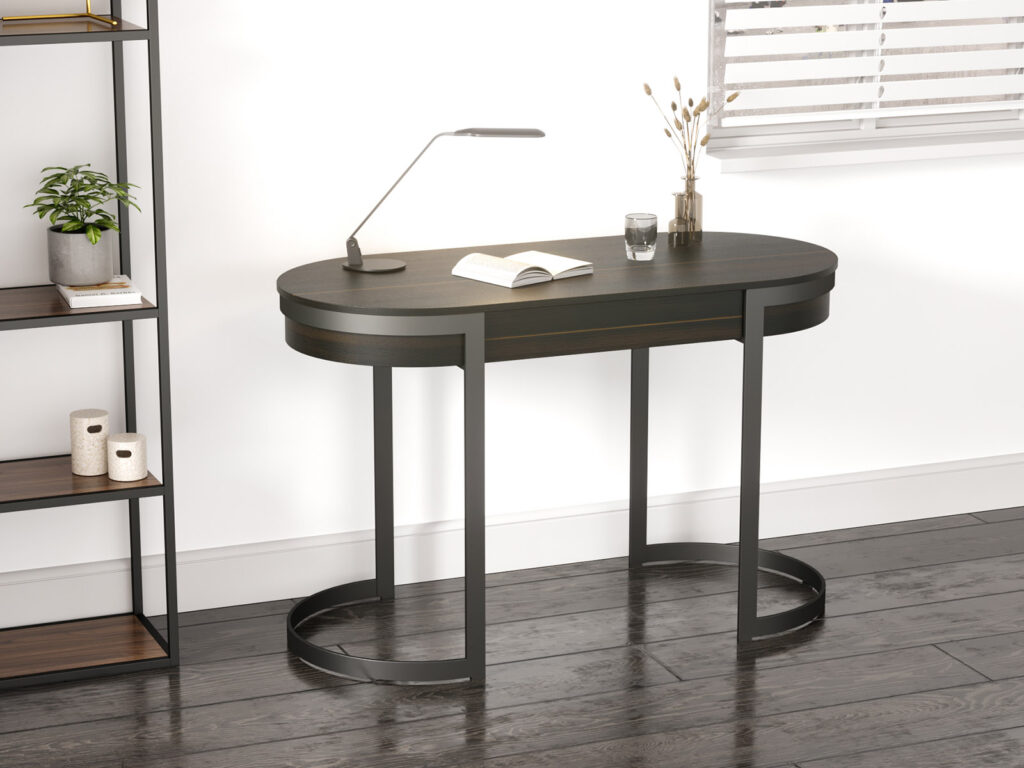 4. A Work Desk
Having a great desk is really important to cater to work-from-home situations or even a hybrid setup. This home office table made in dark ebony veneer with legs in curvilinear metal is a classic example of a highly functional and aesthetically pleasing desk for a bachelor pad.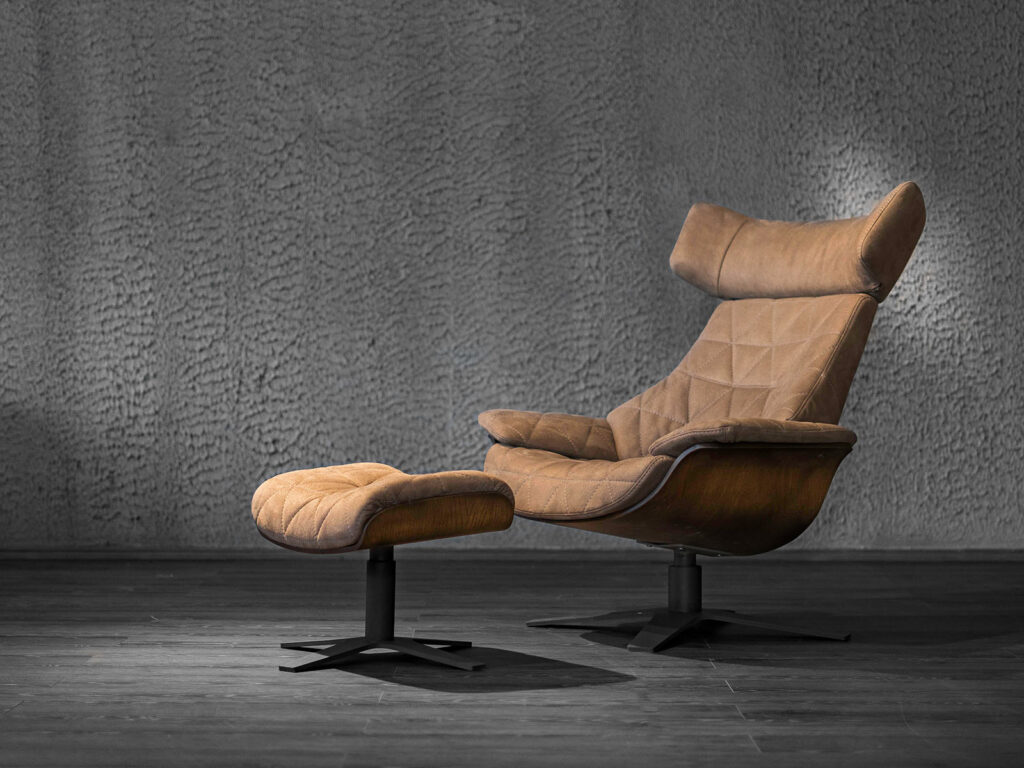 5. Armchairs
Armchairs add a touch of luxury to any space! It is that piece of furniture that graces the home either as a décor piece or as a utility, providing warmth and ease of mind. This armchair from IOTA combining smart walnut wood with a base in a metal frame makes for quite a lively experience in your bachelor pad.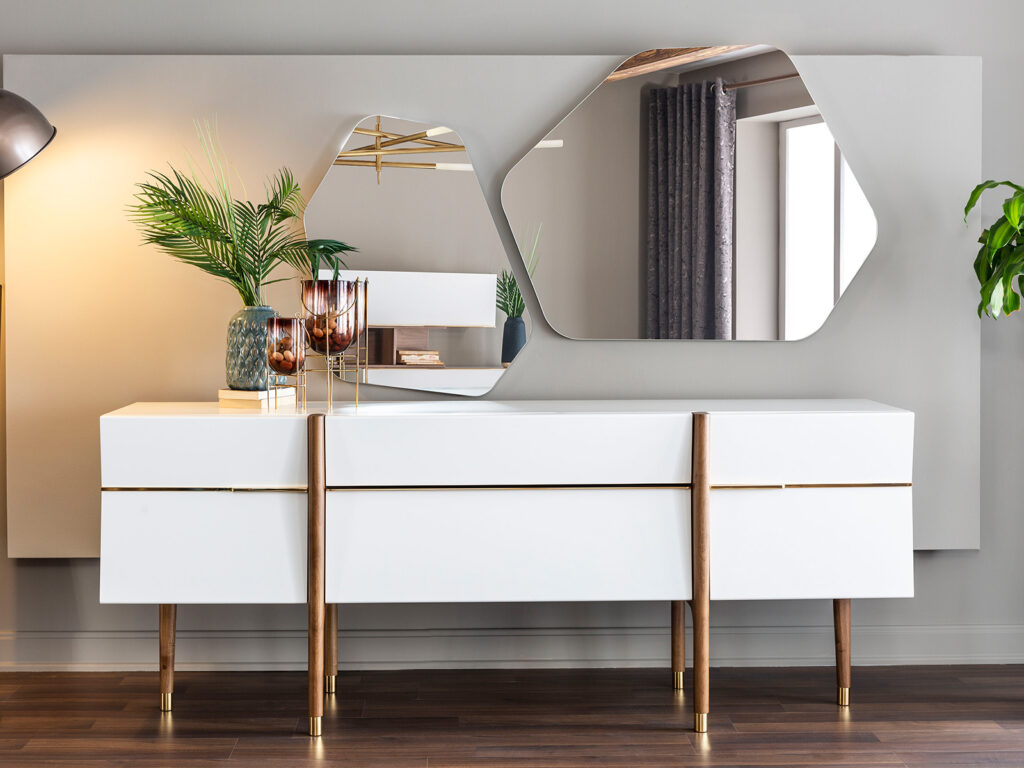 6. A Sideboard
A stylish sideboard or a console provides a generous amount of storage space without being too imposing. A combination of white and solid is perfect for a sober bachelor pad décor. Pairing the sideboard with a mirror in abstract geometric design gives a special dynamic to the space.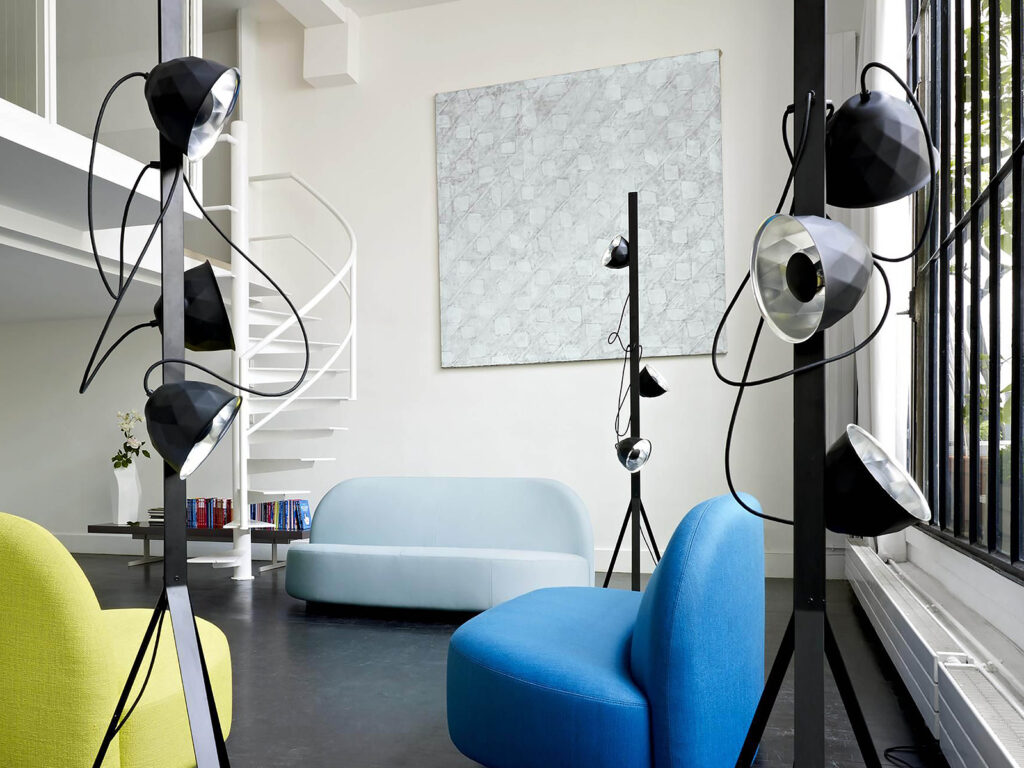 7. Floor Lamps
Modern floor lamps are much more than mere lighting fixtures! They end up being décor pieces on their own, shedding light on your spaces and elevating any suave bachelor pad design. The classic structure from Ligne Roset, France, finished in satin lacquer can turn any room into an inviting space with a powerful stance, so make sure to not overlook this stand-alone piece of furniture.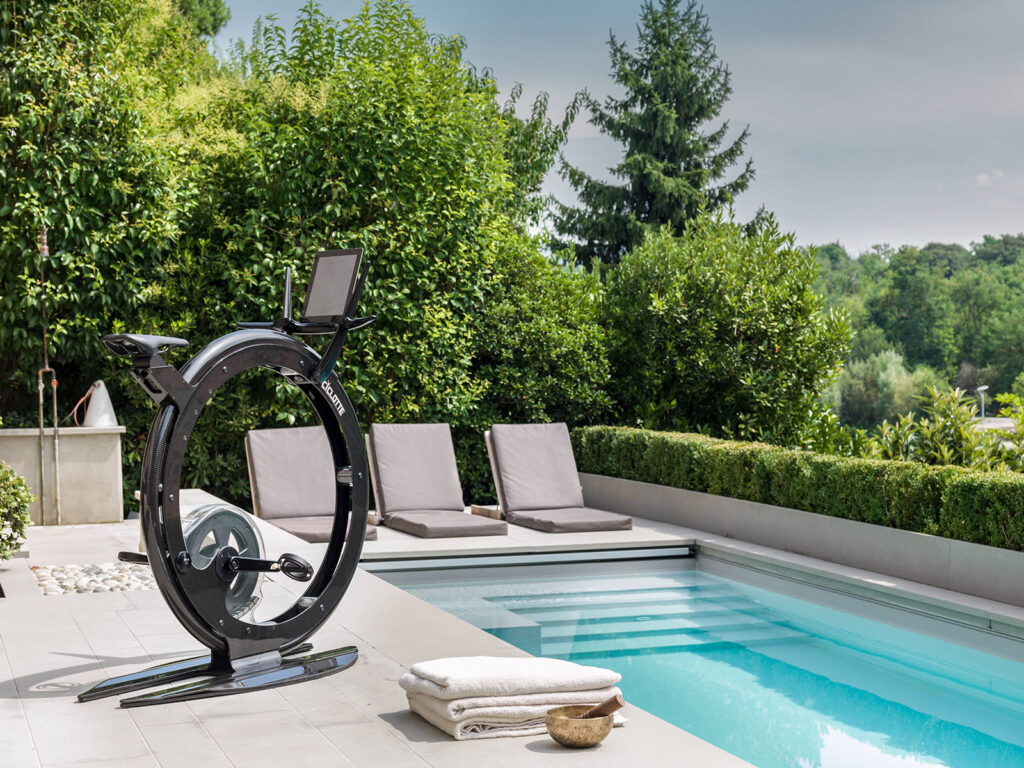 8. Fitness Equipment
With the perks of an at-home gym, one can easily gain momentum when it comes to achieving fitness goals. The Ciclotte Bike, an exclusive design exercise bike from the Ciclotte collection, is the perfect piece of equipment for a bachelor pad that also doubles as a statement decor piece!
"Luxury for us at IOTA essentially is a philosophy- a way of life in which one discards and declutters and embraces the constantly evolving new systems of life. Thus, the spaces we inhabit see a visible change dependent on the inner impulses of the user. In that sense, luxury underpins our existence by making life an enjoyable journey", explains Namit, founder of IOTA Furniture.
"Contemporary and quirky furniture designs that challenge the conventional forms of furniture are arguably essential must-haves for a bachelor pad. The flourishing forms of furniture used smartly in various spaces such as living, bedrooms and work act as aids to break the monotony of a moribund existence", concludes Namit.
The expertly curated range of products, which are cherry-picked by the skilled design team of IOTA, typifies the contemporary style, soul, and spirit. The design enthusiasts travel extensively to different parts of the world to curate award-winning furniture and collaborate meticulously with professionals and homeowners to create warm and appealing global interiors.